The Weeknd Considers Changing His Name Like Kanye West
He might just "pull a Ye."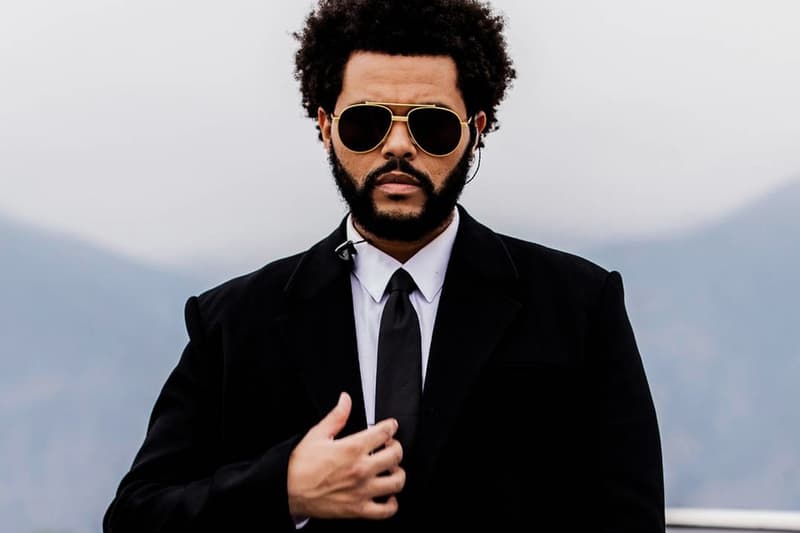 The Weeknd might seems to be seriously considering switching up his stage name. In a series of Tweets, the R&B crooner took to the social media platform to share an idea he has been grappling with.
Leading up to the release of The Weeknd's music video for "Out of Time," the singer engaged with fans and at one point tweeted, "you guys are hilarious. i feel like i should change my stage name to ABEL at this point lol." While it initially started out as a joke, he followed up with another affirming Tweet to say that he will "maybe pull a YE and just legally change my name to ABEL. no last name. Like Madonna or Cher or Prince. I don't know it seems like a lot." Fans immediately chimed in and many of them voiced online that they would support the change. Even fellow artist John Legend reacted to the news and gave his seal of approval, "ABEL is dope."
The Weeknd continued to toy with his fans and asked if he should switch it up and go by "ABEL formally known as The Weeknd." The artist, whose birth name is Abel Tesfaye, seems to be taking notes from other artists including Ye, to make a statement in the industry. It remains to be seen if he will go through with the name change.
you guys are hilarious. i feel like i should change my stage name to ABEL at this point lol.

— The Weeknd (@theweeknd) April 3, 2022
maybe pull a YE and just legally change my name to ABEL. no last name. Like Madonna or Cher or Prince. I don't know it seems like a lot.

— The Weeknd (@theweeknd) April 3, 2022
ABEL formally known as The Weeknd ?

— The Weeknd (@theweeknd) April 3, 2022
i'm tempted … https://t.co/1aKSsA6Tud

— The Weeknd (@theweeknd) April 3, 2022
formerly ***** see this is what i'm talking about @Twitter

— The Weeknd (@theweeknd) April 3, 2022
Elsewhere in music, The Recording Academy faces backlash for calling Virgil Abloh a "hip-hop fashion designer."