Nitecore's New Sony Camera Battery Comes With Its Own USB-C Charging Port
And an LED indicator for battery life.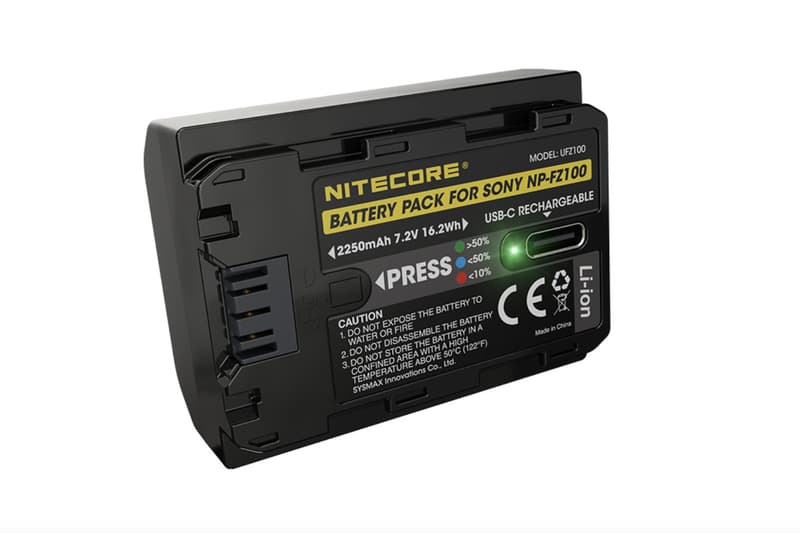 Nitecore has now designed a camera battery that has its very own USB-C charging port. Created as a replacement for Sony's NP-FZ100, Nitecore's UFZ100 battery is designed for those who are constantly on the move, saving them from having to carry around a proprietary Sony charger thanks to an integrated USB-C port on the battery itself. The innovation allows you to charge it off pretty much any modern power source available.
At 2,250mAh, the battery offers about the same amount of power as the official version, which comes in at just a slightly higher 2,280mAh.
To make life even more convenient, there's also an LED indicator positioned next to the charging port that'll change colors depending on what percentage of charge your battery has, so you know its battery life without having to plug it into the camera first. Green indicates more than 50%, while blue means it's below 50%. It'll then turn red when you're under 10%.
For now, there's no pricing or availability information for the UFZ100 battery yet, but you can learn more about it over on Nitecore's website.
Elsewhere in tech, Technogym has introduced the world's first all-in-one indoor bike.