Phoenix Suns' Leading Scorer Devin Booker Out Indefinitely Due To Hamstring Injury
Unlikely to appear in future playoff games this season.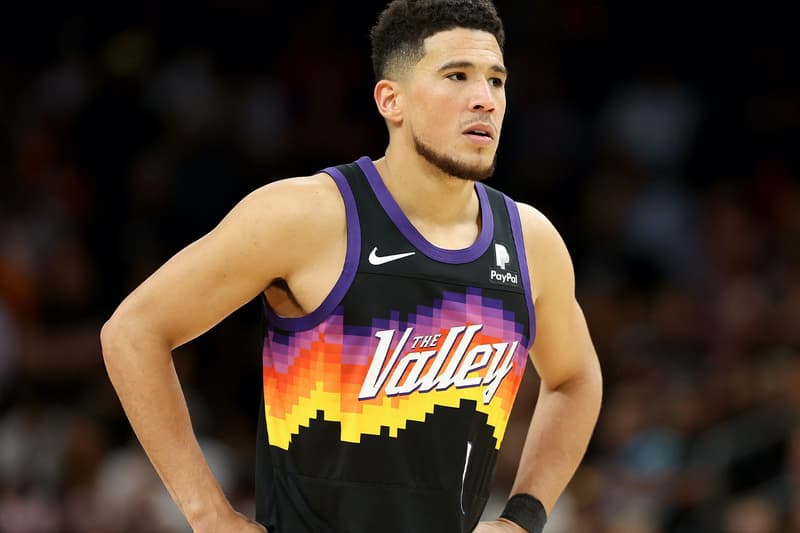 Phoenix Suns top scorer Devin Booker suffered a mild right hamstring strain in Game 2 of the opening Western Conference series against the New Orleans Pelicans.
Booker came off the bench in the third quarter scoring 31 points with seven three-pointers after tweaking his hamstring on a jump challenge against Jaxson Hayes. Pelicans pulled together for a 125-114 win against the Suns after Booker went down. For the past two seasons, Booker has battled hamstring issues, missing seven games last November. In the NBA Finals, Booker also suffered from a hamstring injury in Game 3.
The NBA confirmed that Booker is "out indefinitely after suffering a right hamstring injury in Game 2 of the Phoenix's first-round series with the New Orleans Pelicans." According to the team, there is currently "no timetable for his return," suggesting that Booker will be out for the season. Adrian Wojnarowski first broke the news on Twitter.
Game 3 between the Suns and the Pelicans takes place in New Orleans on April 22.
The right hamstring strain is believed to be mild and Devin Booker isn't being ruled out of this opening-round series vs. New Orleans, sources tell ESPN. https://t.co/mFr2XIr25s

— Adrian Wojnarowski (@wojespn) April 20, 2022
In other sports news, Tom Brady recently spoke out on his brief retirement, sharing his confidence in his decision to return.