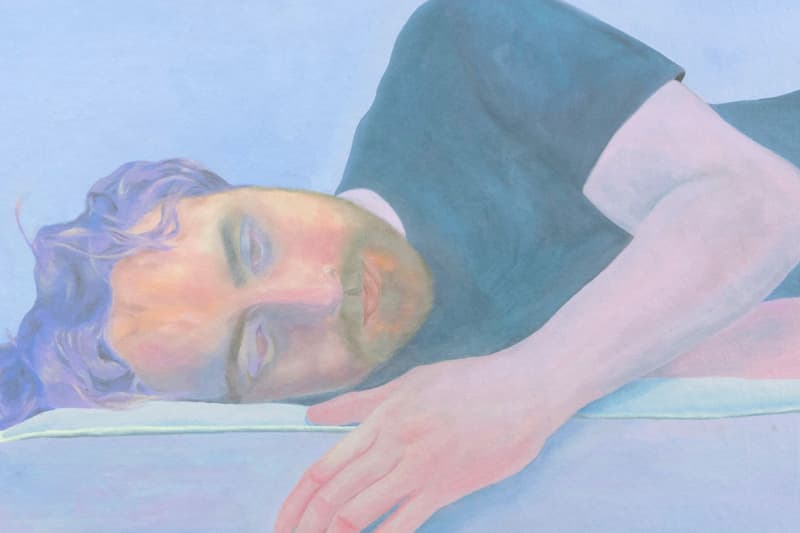 Kohn Gallery Announces Representation of Chinese Artist Jinbin Chen
In anticipation of his inaugural U.S. solo exhibition this fall.
---
Jinbin Chen is a Chinese-born, Oslo-based artist whose work comments on the permeability between the borders of life and art. Los Angeles's Kohn Gallery has announced representation of Chen in anticipation of his inaugural U.S. solo exhibition this fall.
Having recently received his MA from the Oslo National Academy of the Arts, Chen is a rising figure in the art world and interjects his own personal life to speak on issues ranging gender, homosexual desire and politics from both a narrow and broad sense.
"Jinbin's unique depiction of gender is deeply rooted from his personal experiences," says Joshua Friedman, Partner of Kohn Gallery. "His interdisciplinary practice and tender use of simile reframes contemporary perceived masculinity. We are thrilled to welcome his distinctive voice to our program," Friedman added.
Through a soft color palette reminiscent of David Hockney and Jenny Saville, Chen's compositions depict male subjecthood in various states of ecstasy, fragility, and vulnerability — an allusion to his desire and embracing of the freedom of becoming.
In related news, David Zwirner will represent Pakistani sculptor Huma Bhabha.
Kohn Gallery
1227 N Highland Ave,
Los Angeles, CA 90038