HYPETALKS Will Unpack the Future of Exploration with The North Face
Nina Williams returns to co-host, featuring panelists Faith Briggs, Jaylyn Gough and more.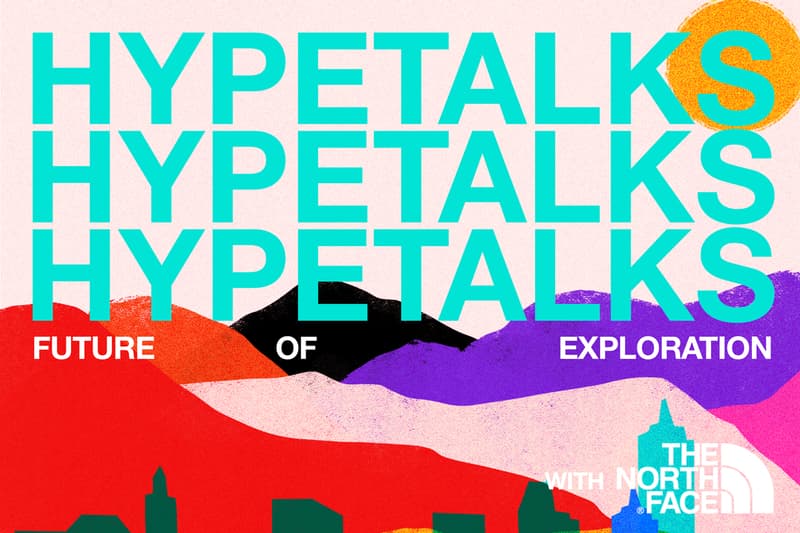 On Tuesday, April 26, at 6:00 p.m. ET, HYPEBEAST will return with another installment of its HYPETALKS panel series titled "The Future of Exploration." The episode will include The North Face Explore Fund Council members Hakim Tafari, Chris Dean and Zeena Koda, The North Face's Head of Brand Digital and co-founder of Asian American Collective.
Moderated by HYPEBEAST's Associate Creative Director Courtney Kenefick and co-hosted by rock climber and The North Face team athlete Nina Williams, the panel will feature leaders who champion avenues for representation and inclusion in the outdoors.
Panelists will tackle community building in the outdoors and highlight organizations that facilitate access to exploration opportunities. The conversation will center on how to redefine explorers through contemporary contexts and the importance of reconnecting communities to the joy and possibilities of exploration.
On behalf of Brown Folks Fishing, Faith Briggs will speak on the organization's mission to shift the narrative around who is, can, and should be on the water and the active efforts to uplift Black, Indigenous, and people of color who identify as anglers.
Jaylyn Gough is the founder and Executive Director of Native Women's Wilderness, a nonprofit that inspires and raises the voices of Native Women in the outdoors and provides education of Ancestral Lands and their People.
The North Face Explore Fund supports organizations and programs that increase access and education for the outdoors. Through outreach and organization amongst local communities, The North Face invites a new generation of explorers outside and beyond.
Tune into HYPETALKS on Tuesday, April 26, at 6:00 p.m. ET, via HYPEBEAST on Twitter Spaces.