Nate Lowman x Supreme Spring 2022 Collaboration
Featuring the artist's signature bullet-hole artwork.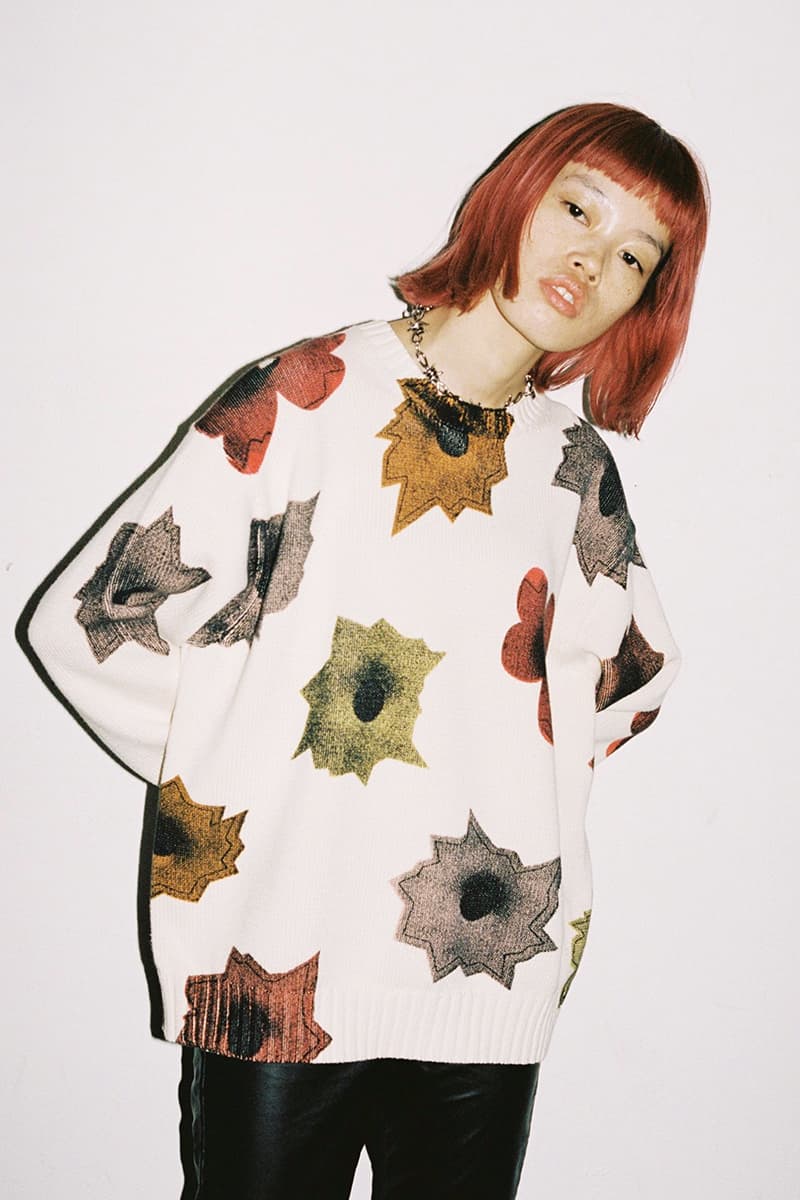 1 of 33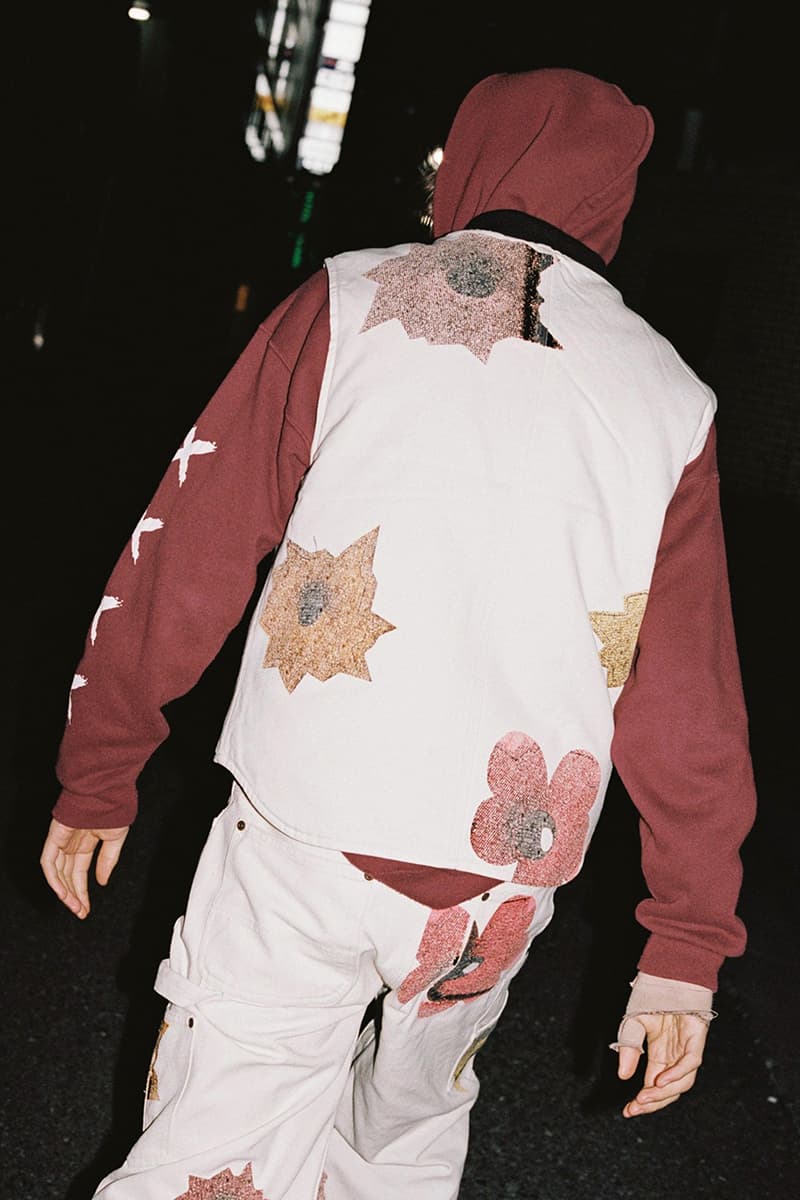 2 of 33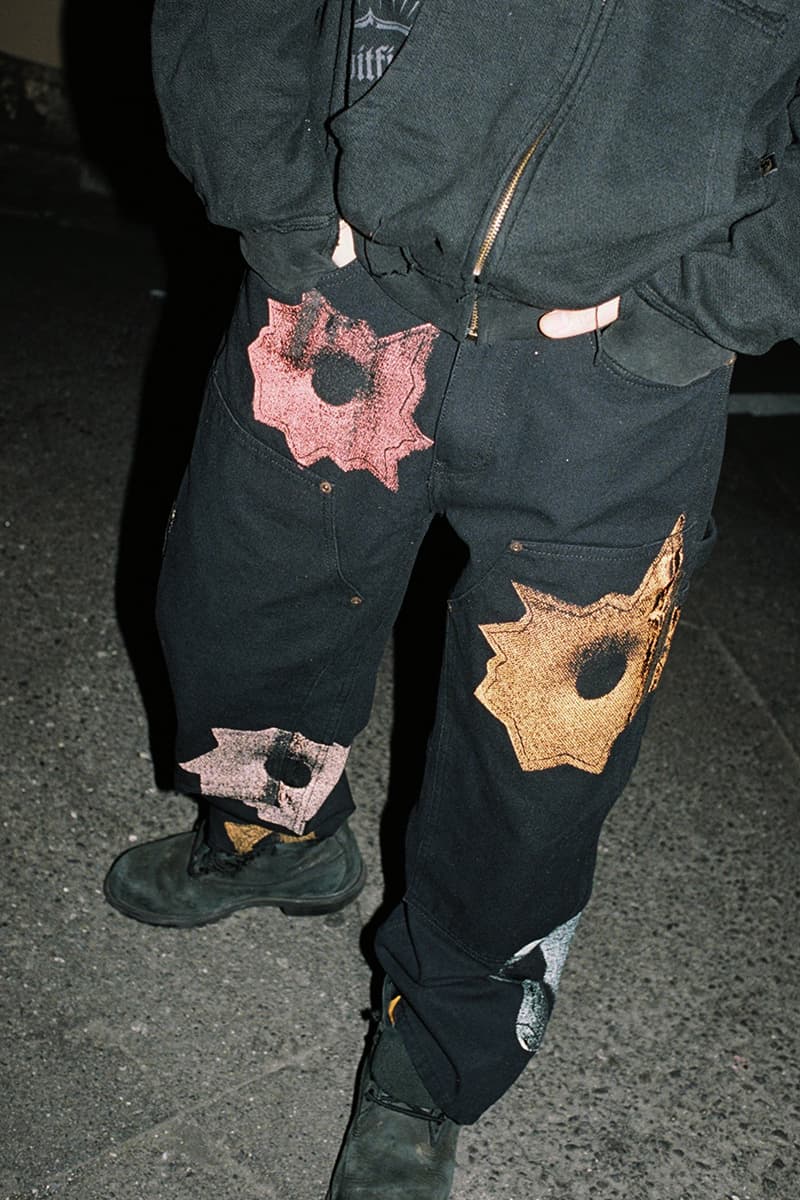 3 of 33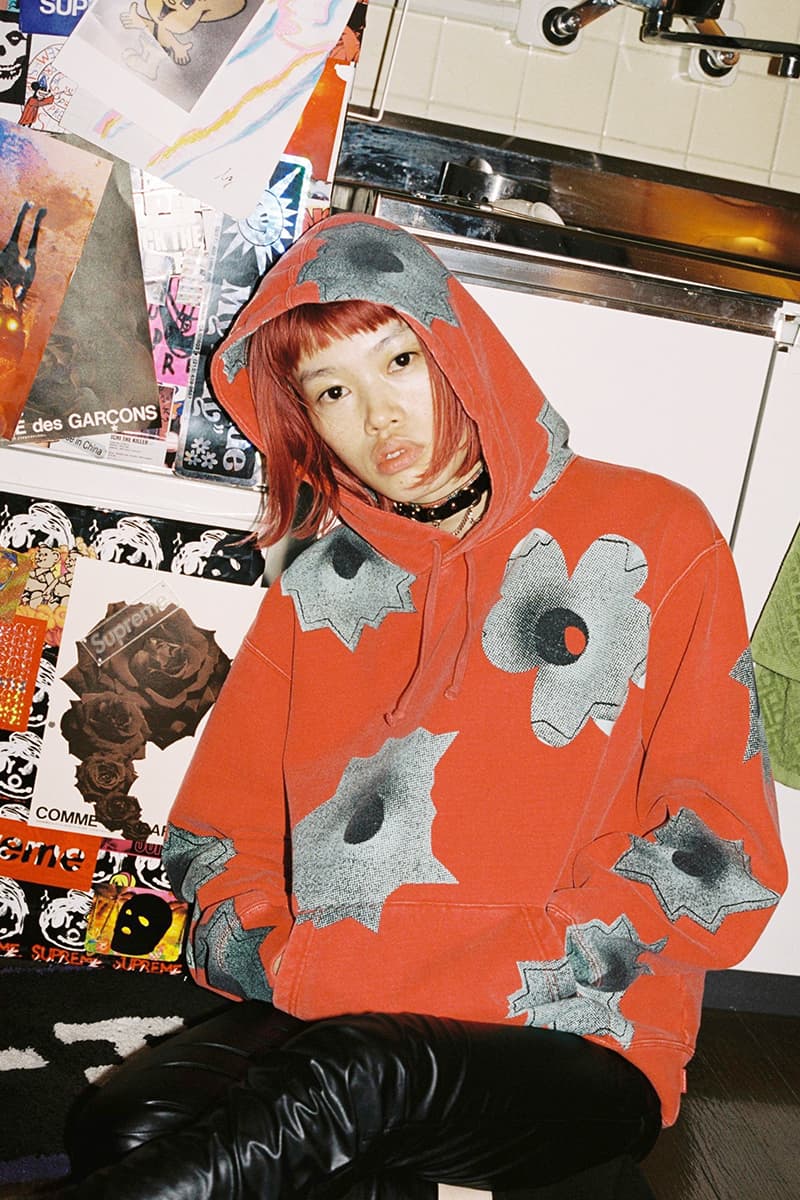 4 of 33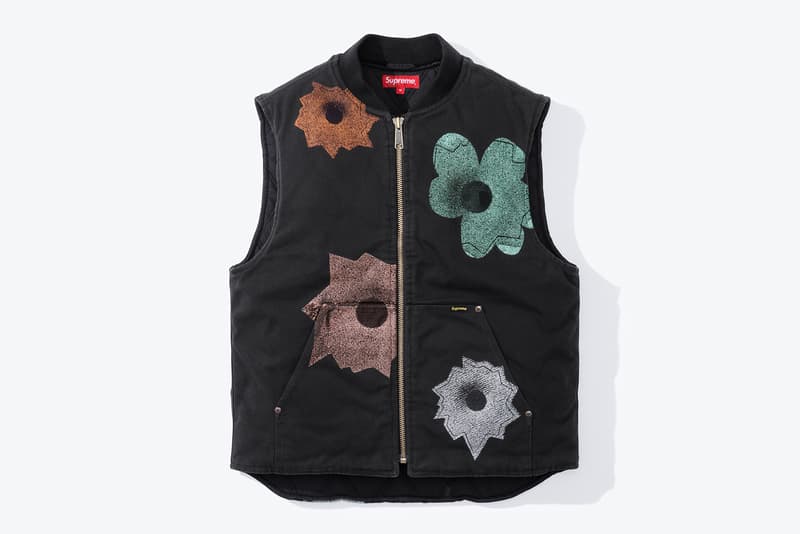 5 of 33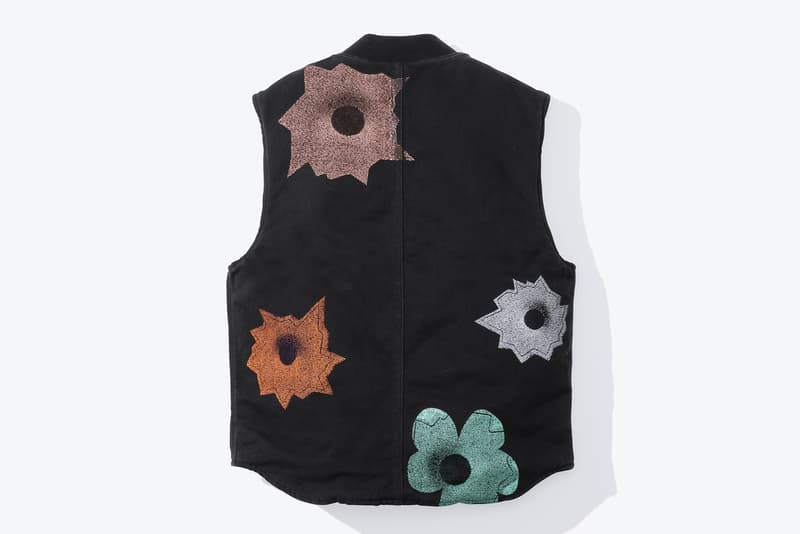 6 of 33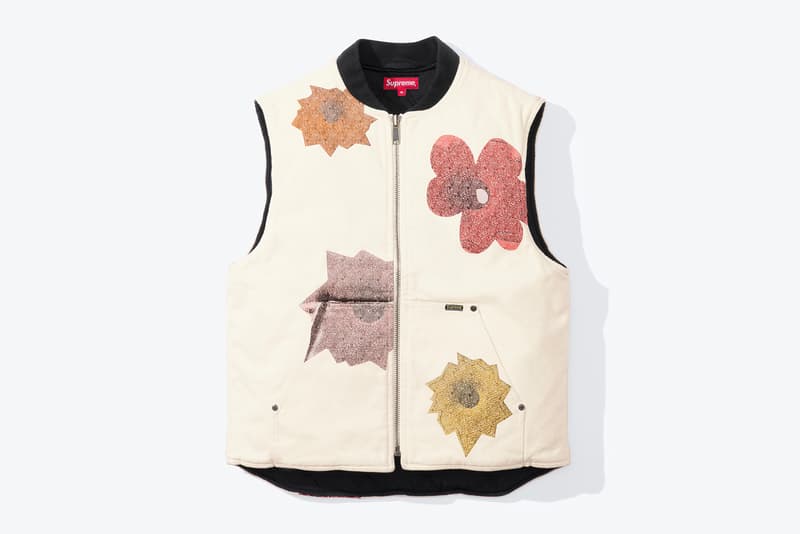 7 of 33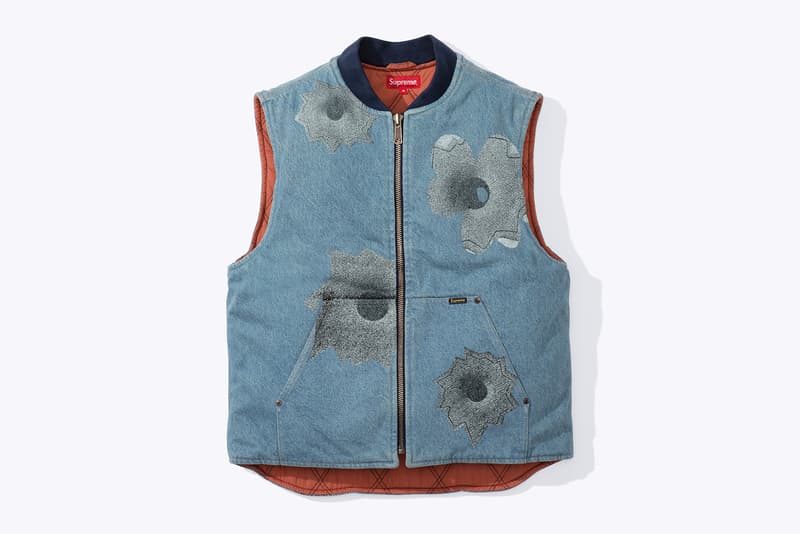 8 of 33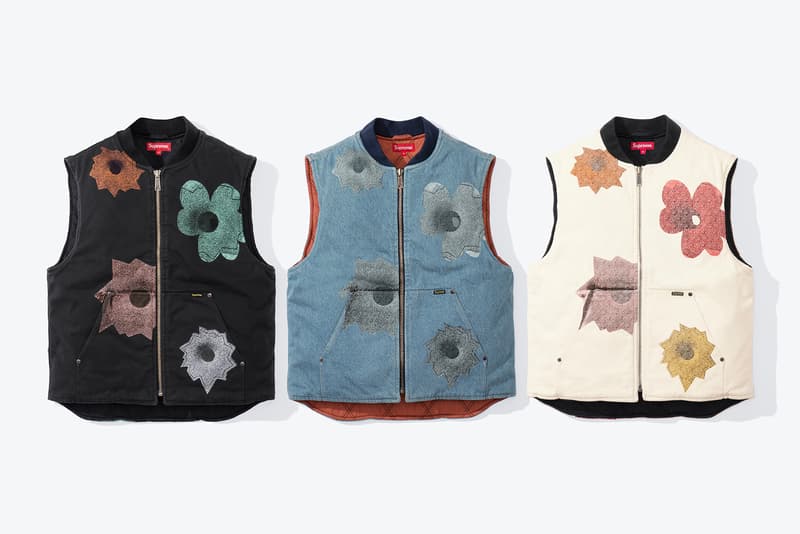 9 of 33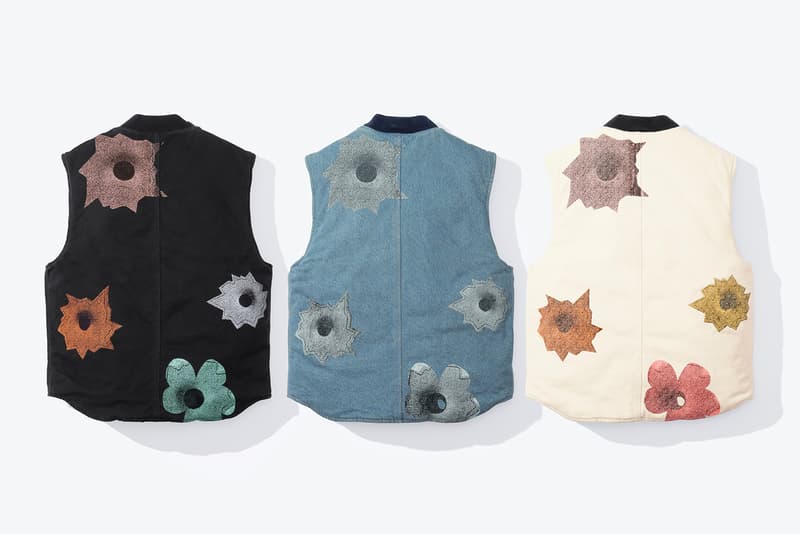 10 of 33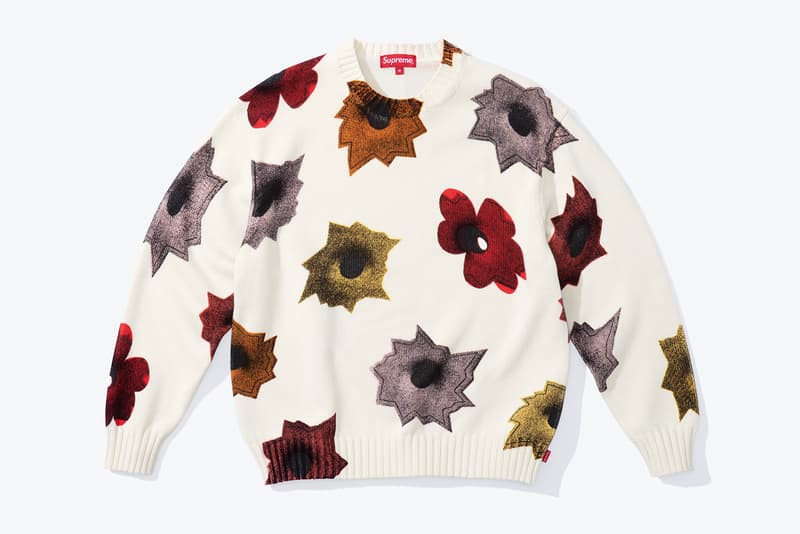 11 of 33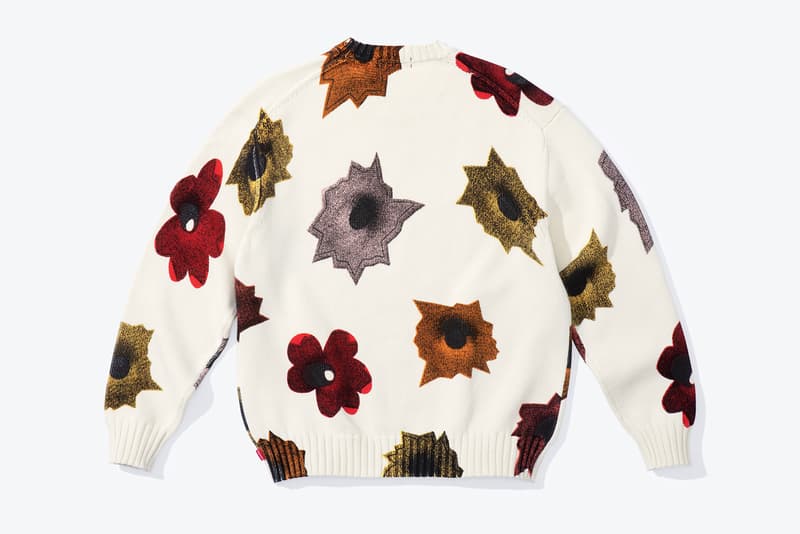 12 of 33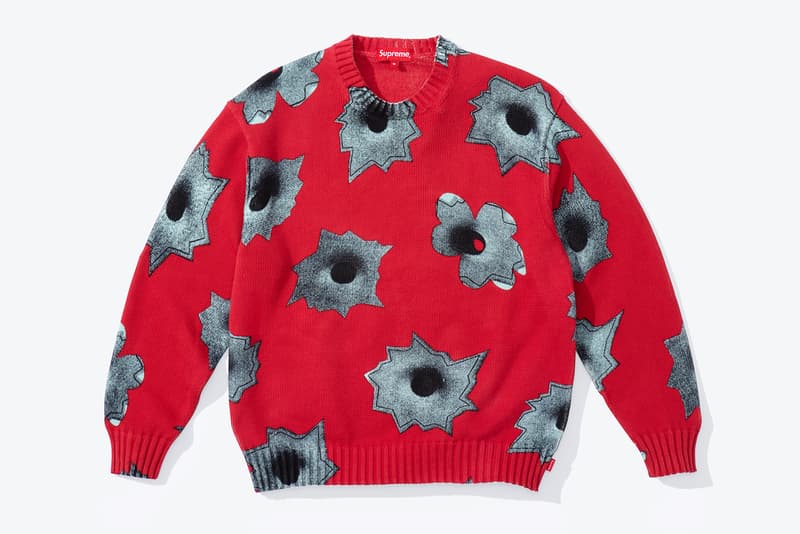 13 of 33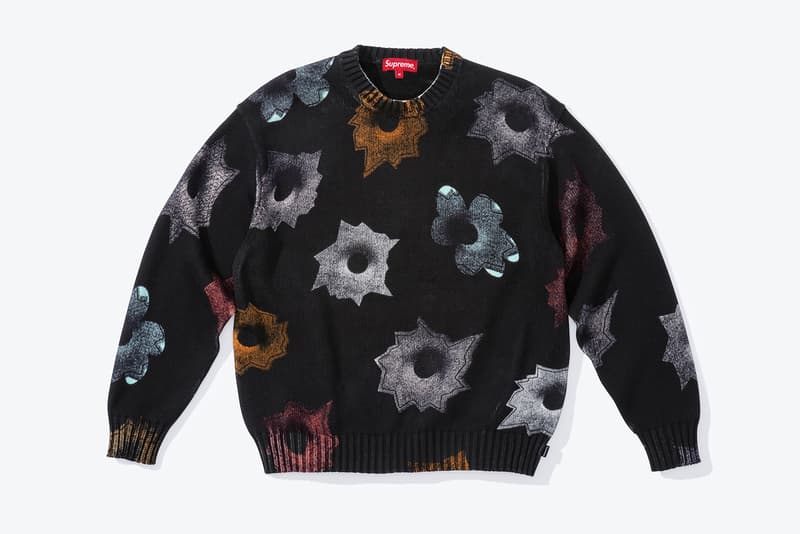 14 of 33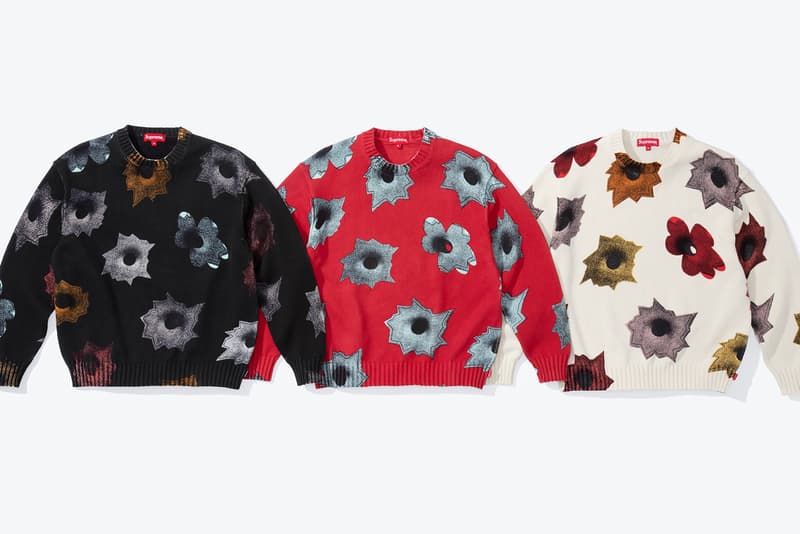 15 of 33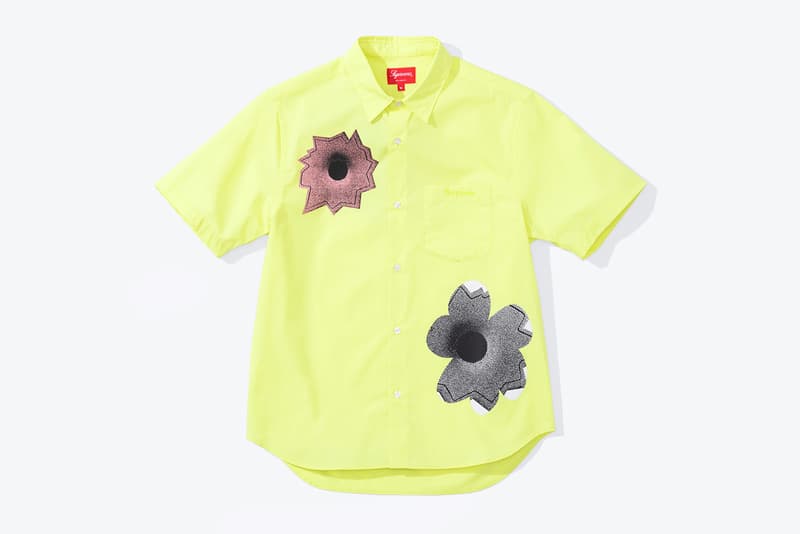 16 of 33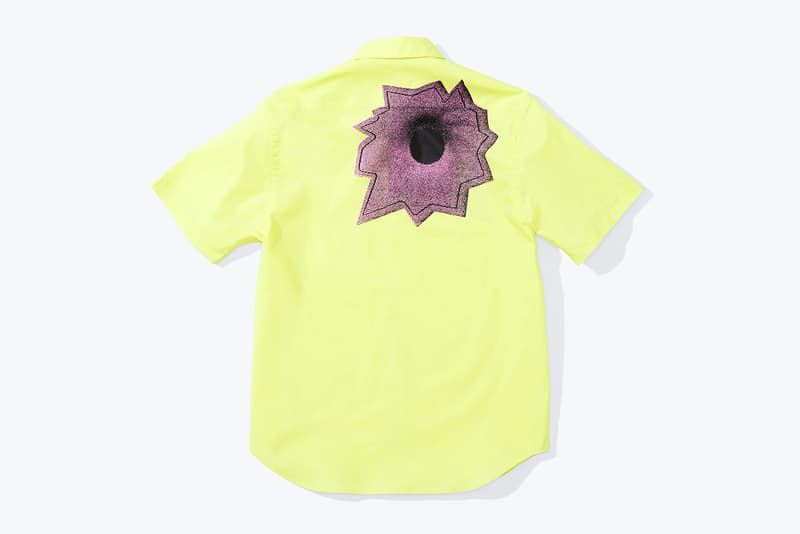 17 of 33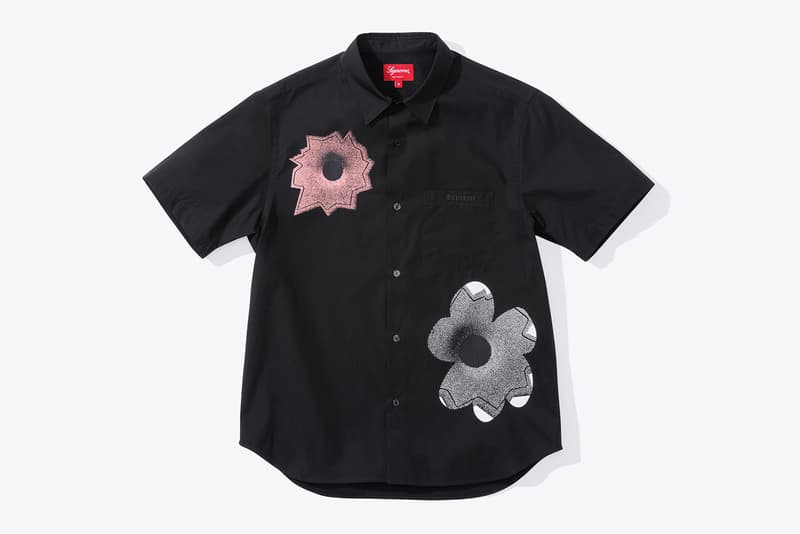 18 of 33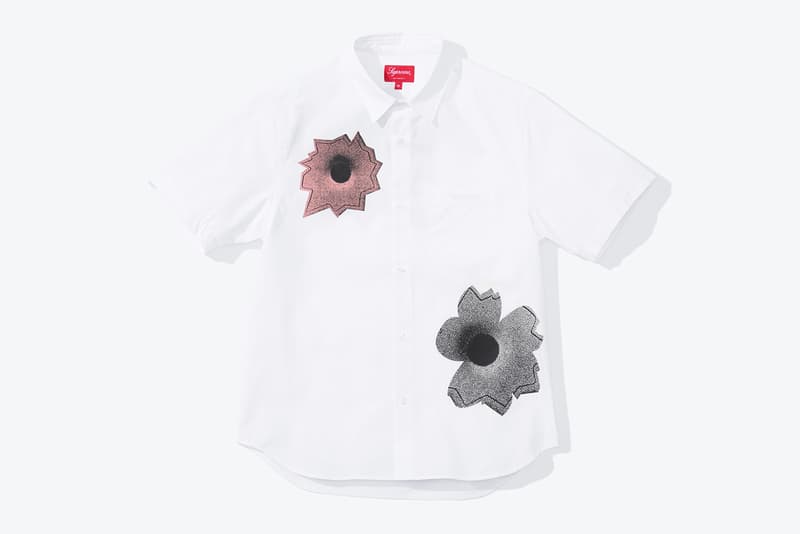 19 of 33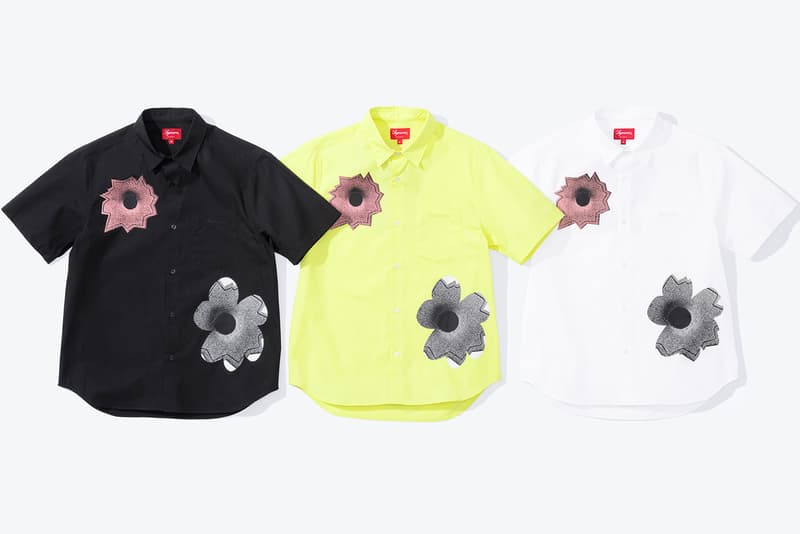 20 of 33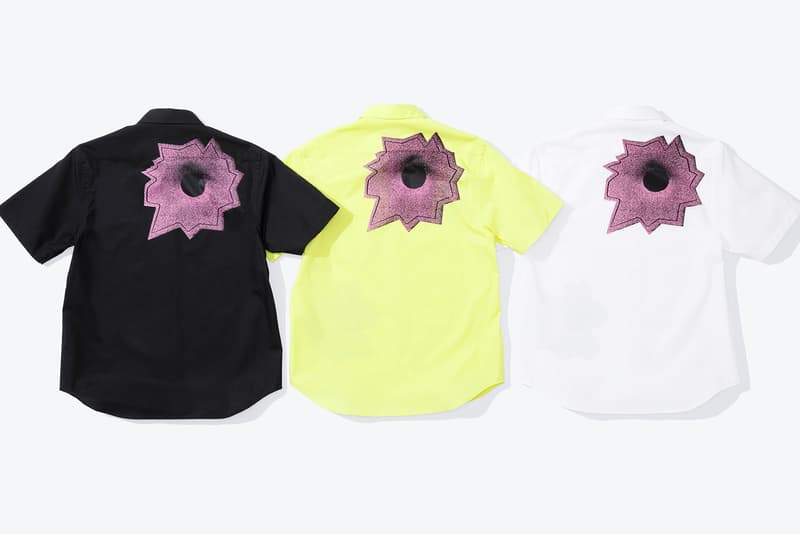 21 of 33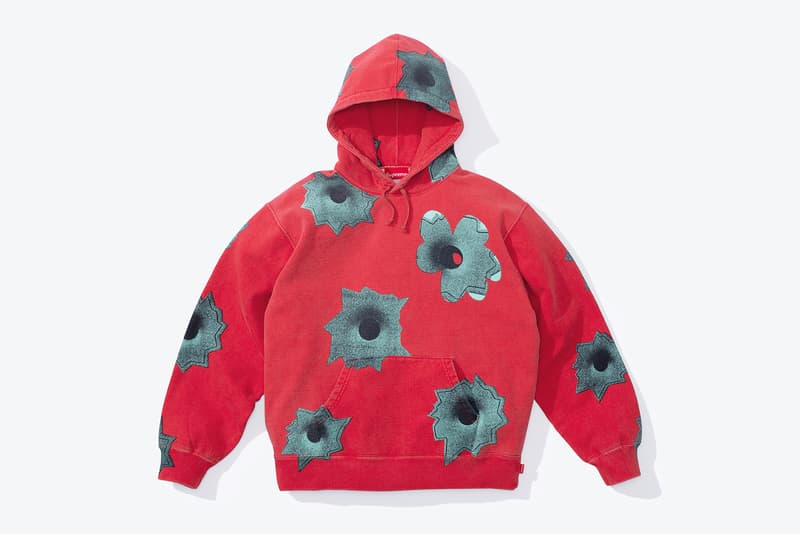 22 of 33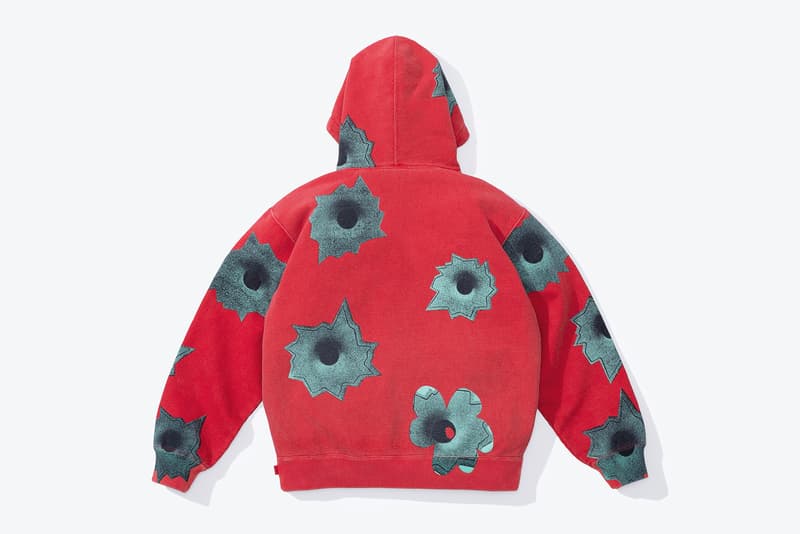 23 of 33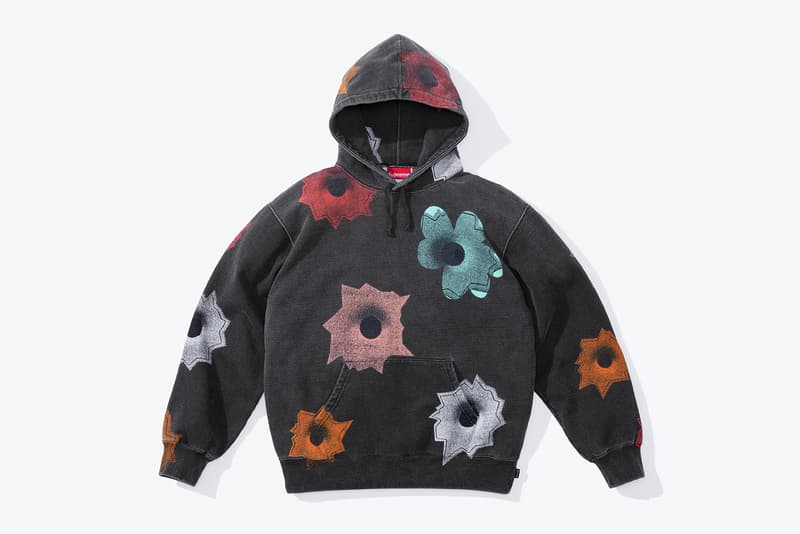 24 of 33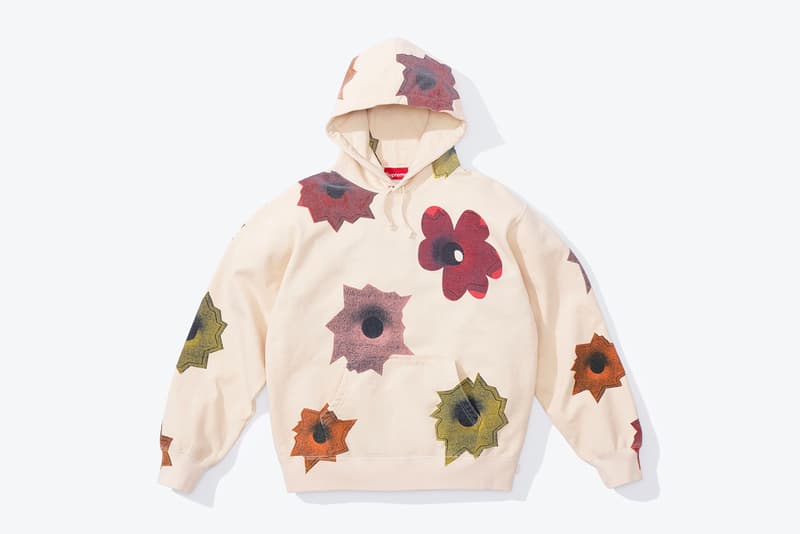 25 of 33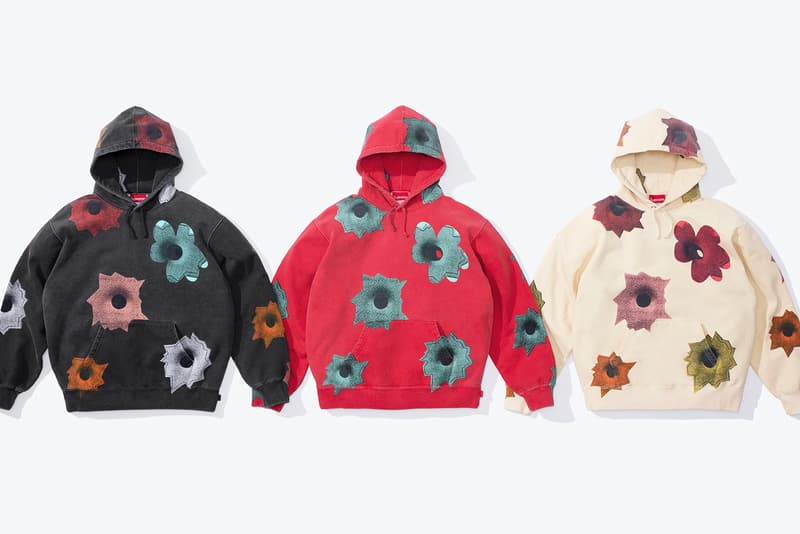 26 of 33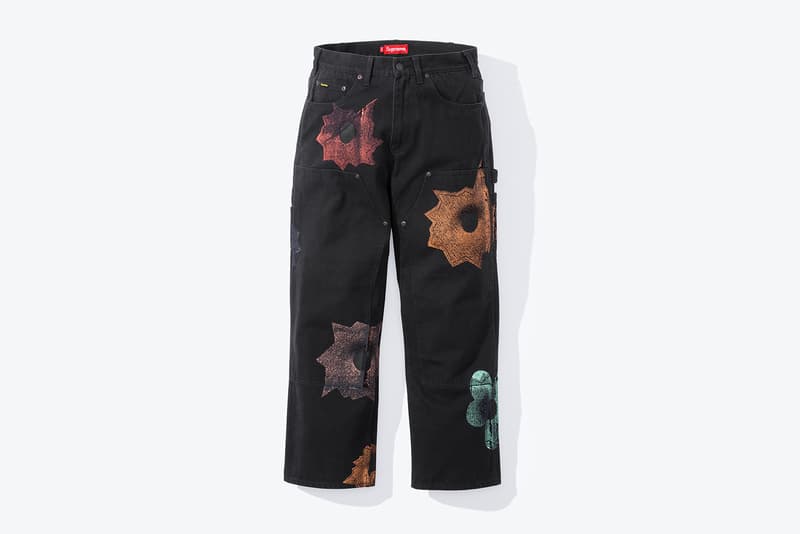 27 of 33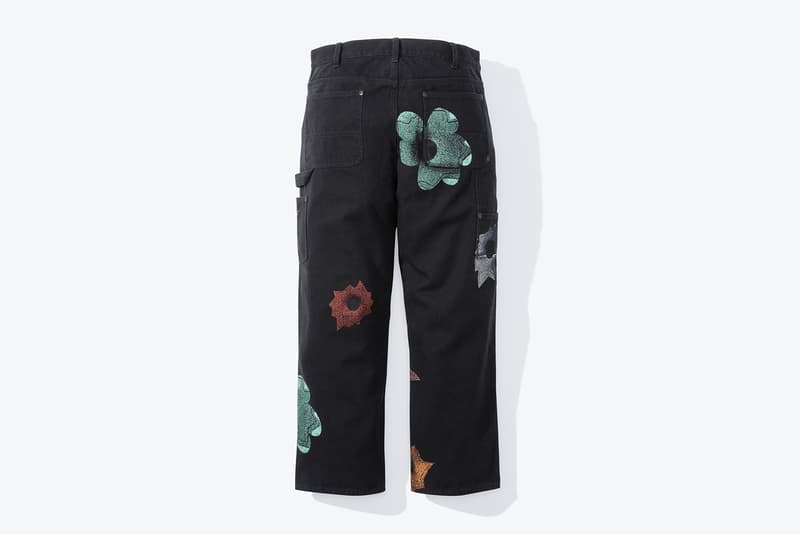 28 of 33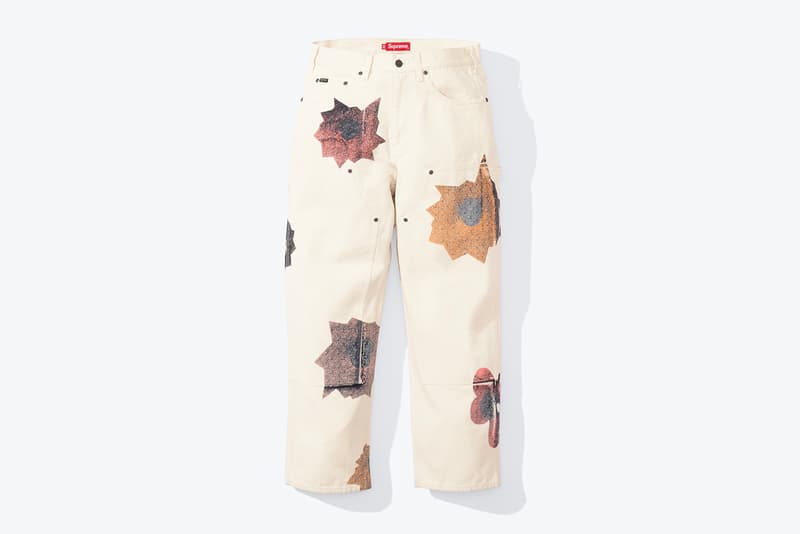 29 of 33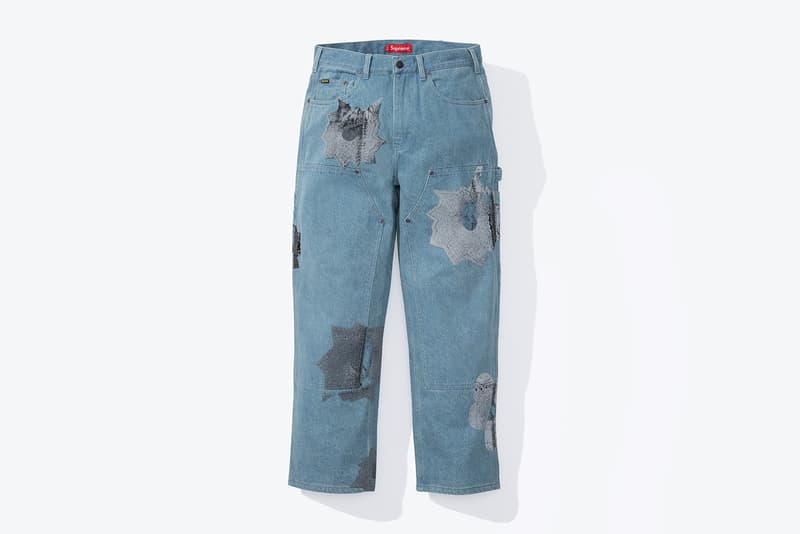 30 of 33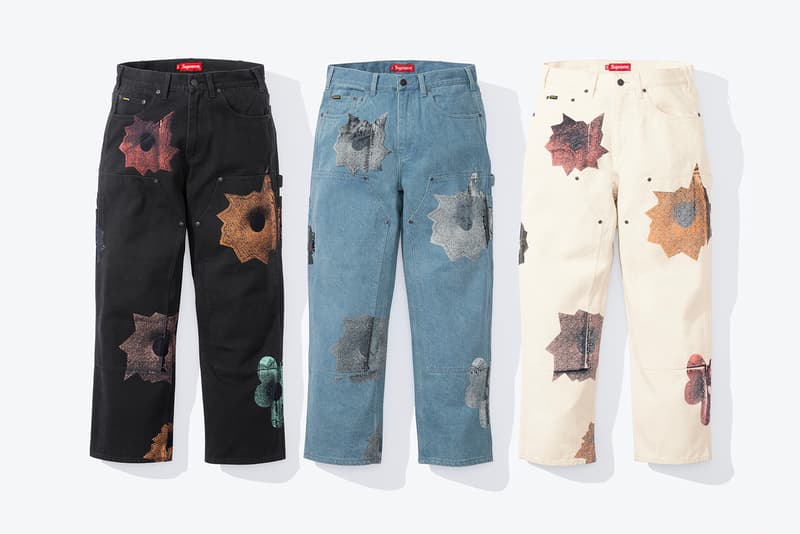 31 of 33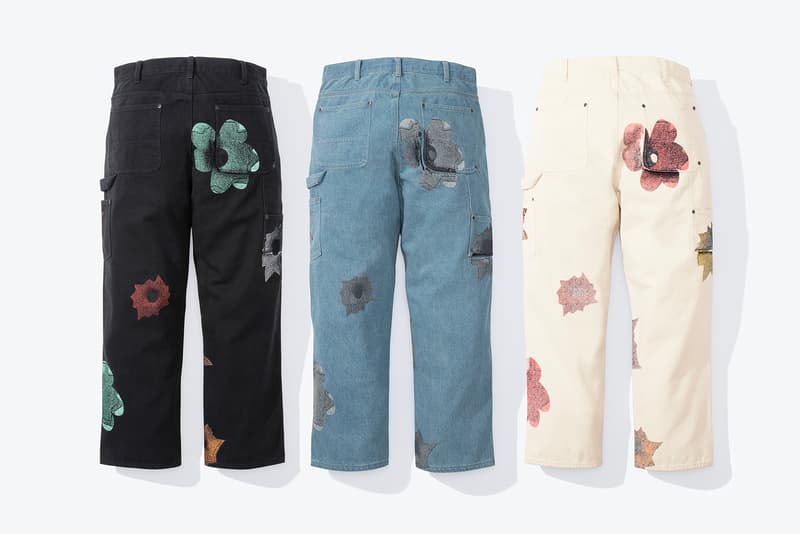 32 of 33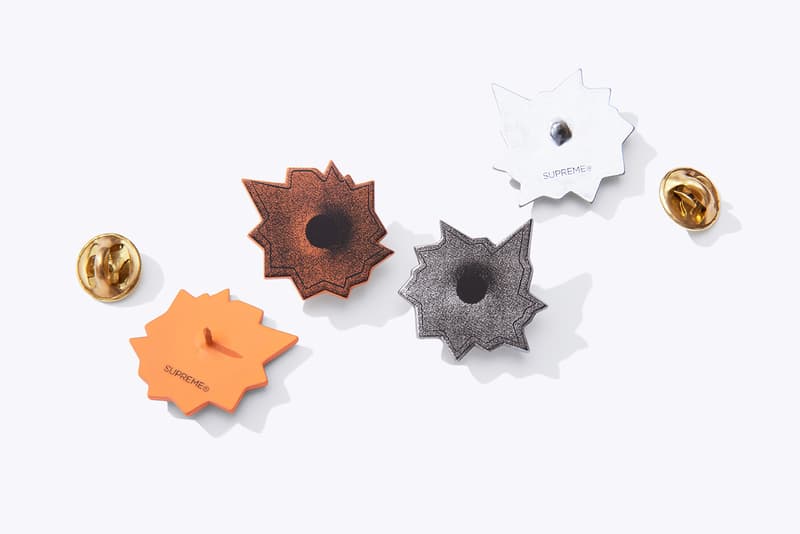 33 of 33
Following the release of its highly-anticipated Burberry collection, Supreme is now readying the release of its collaboration with American artist Nate Lowman.
Born in Las Vegas, Nevada in 1979 and raised in Idyllwild, California, Lowman moved to New York City in 1997 to study at New York University. After graduating in 2001, Lowman and friends, Dan Colen, Dash Snow and Ryan McGinley, shook up the mainstream art world with thier youthful, downtown irreverence.
Nate Lowman's painting, printing, sculpture, installation and collage works are centered around familiar images and materials. Newspaper clippings, bumper stickers, Xeroxed fliers, trash and more are examples of American forms of communication used by the artist to create a visual expression that explores violence, consumption, celebrity, crime, failure, mythmaking, decay and disaster. Lowman's lauded work is often considered political, ironic and melancholy.
Comprised of a Work Vest, Sweater, Short Sleeve Shirt, Hooded Sweatshirt and Painter Pant, the Nate Lowman x Supreme Spring 2022 features Lowman's signature bullet-hole artwork. Drawn from a bullet-hole car decal that a friend found at a Texas gas station, Lowman enlarged and silkscreened the motif onto a shaped canvas. The bullet-hole work debuted at Lowman's first show in 2005 and was reinterpreted in a variety of media over the years.
"I was very interested in the way that you could attach a violent content onto a very peaceful surface of geometric abstraction," said Lowman.
The Nate Lowman x Supreme Spring 2022 collaboration will see a global release, available exclusively via the streetwear imprint's website on March 17, 11 a.m. EDT in the United States and March 19, 11 a.m. JST in Japan.
For more contemporary fashion, MARKET's latest collaboration celebrates The Rolling Stones.