LeBron James Becomes Only Player in NBA History To Have 30K Points, 10K Rebounds and 10K Assists
"ARE YOU NOT ENTERTAINED!?!?!?!"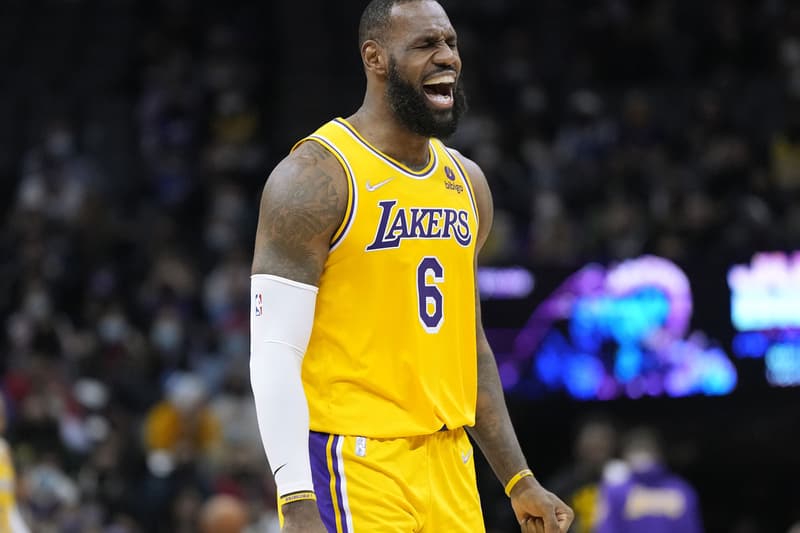 LeBron James continues to prove that he is undoubtedly one of the greatest to ever play the sport of basketball. In his current 19th season in the NBA, the Los Angeles Lakers superstar has added one more stat to his professional legacy.
In the most recent game against the Phoenix Suns, James surpassed 10,000 assists across his entire career. King James has now become the only player in the history of the NBA to reach 30,000 points, 10,000 rebounds and 10,000 assists. The feat marked a truly historic achievement for James, who continues to play at a competitive level at 37-years-old.
Unfortunately, the achievement fell on yet another losing night for the Lakers. Fans have expressed their disappointment with the team, feeling as if they are slipping further and further away from the top. After the game against the Suns, James said,
"To now sit alone at a statistical category in this league that I've really modeled my game after: being able to score, rebound and assist. I sit alone at a stat is pretty like — I'd say 'cool,' but it doesn't quite make sense to me."
James finished the game with 31 points, 7 rebounds and 6 assists against Phoenix. He added, "I get lost for words anytime things like this are happening to me because of where I come from. I automatically start thinking to my hometown of Akron [Ohio] and my upbringing and where I come from and the dreams that I had of being in this league and playing at the highest level." Currently, James has the third all-time highest career points at 36,824, 10,004 assists, and 10,150 rebounds.
The Lakers played the Toronto Raptors in their most recent game. The Raptors defeated the Lakers 114-103, adding yet another loss for Los Angeles.
King James stands alone. pic.twitter.com/4Zn4it238G

— NBA (@NBA) March 14, 2022
Elsewhere in the NBA, DeMar DeRozan recently revealed he was close to signing with the Los Angeles Clippers in the offseason.