DeMar DeRozan Reveals He Was Close To Signing With the Los Angeles Clippers in Offseason
"It could've been a day earlier, it would've worked."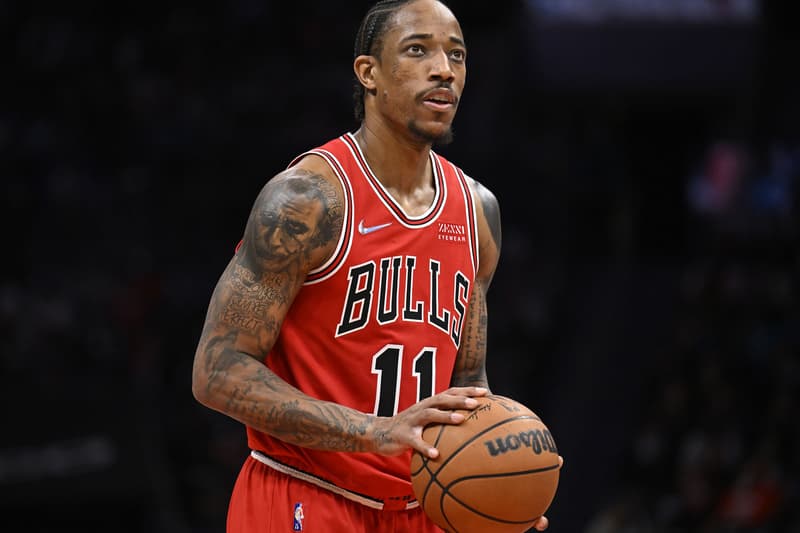 DeMar DeRozan recently caught up with his former teammate Serge Ibaka on a episode of his How Hungry Are You? YouTube series.
In the episode, Ibaka discovers that DeRozan originally had the option of playing for his current team the Los Angeles Clippers. Ibaka began by prefacing that DeRozan had long been vocal about playing for his hometown of Los Angeles and later asked how discussions happened. DeRozan revealed that he had initially discussed playing with the Clippers with Paul George stating,
"It could've been a day earlier, it would've worked. It really was a real possibility. I talked with Paul George about it, we was really trying to figure it out to make it happen. No bullshit."
DeRozan had in fact canceled the meeting with Los Angeles Clippers as they were on the way to meet with him. The NBA veteran cited talks with Chicago Bulls having escalated and moved the process along much quicker than expected. DeRozan also joked that had Kyle Lowry played in LA, he would take a pay cut just to have a chance to play with his former teammate again. However, both DeRozan and Ibaka shut down the idea very quickly.
Take a look at the conversation between the two former Toronto Raptors teammates below.
Serge Ibaka: "If Kyle Lowry was here with the Clippers, would you take [a pay cut]?"

DeMar DeRozan: "I probably would've taken a 10-15% pay cut. But if Kyle was there, there really wouldn't be no money."

Serge: "Kyle's gonna take everything."

(via @sergeibaka) pic.twitter.com/C3sihdiIsx

— Tomer Azarly (@TomerAzarly) March 9, 2022
Elsewhere in NFL news, Aaron Rodgers is officially returning to the Green Bay Packers next season and in a blockbuster deal, the Seattle Seahawks are trading Russell Wilson to Denver Broncos.