An Ice Cream Machine Repair Company Suing McDonald's for $900 Million USD
Claiming that fast-food chain told its customers that their products did not work and stand as safety threats.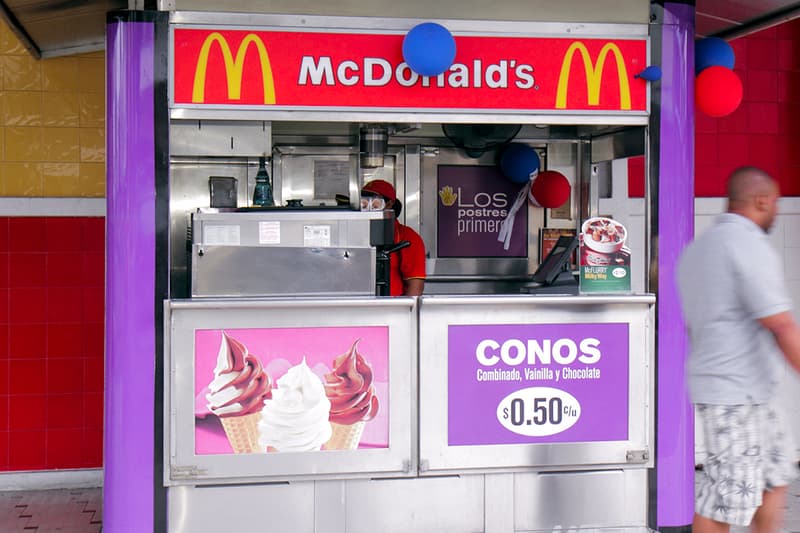 According to reports, a startup company looking to fix McDonald's frequently "out of service" ice cream machines is now suing the fast-food giant for $900 million USD.
Focussing on remote controls, maintenance, and other tools for ice cream machines, Kytch is noting that McDonald's has been sending defamatory emails to other companies. Court documents accuse the chain of telling other companies that Kytch's devices did not work and stand as safety threats. Co-founders Melissa Nelson and Jeremy O'Sullivan are seeking $900 million USD from McDonald's in damages for defamation and false advertising and interference in its contracts with customers.
"Kytch brings this action to set the record straight, to vindicate the company's rights under civil law, to curb McDonald's anti-competitive conduct, to recover compensatory and punitive damages, to protect the consuming public from false and misleading advertisements, and to finally fix McDonald's broken soft-serve machines," read the court filings
Speaking to Insider, a spokesperson for McDonald's called Kytch's claims meritless and notes that it is set to deal with the case in court. The statement goes on to say, "McDonald's owes it to our customers, crew and franchisees to maintain our rigorous safety standards and work with fully vetted suppliers in that pursuit," they said. "Kytch's claims are meritless, and we'll respond to the complaint accordingly. Adding that Kytch's safety certificates simply did not meet the standard it places on its equipment.
The Kytch co-founders stand firm that McDonald's ruined its business with lies. "McDonald's worked closely with its soft-serve machine manufacturer, Taylor Company, to spread false information about our company, to drive us out of the marketplace, and to line their own pockets."
For more food and beverage news, watch this Iron Chef turn instant noodles into a gourmet meal once again.