Drake Donates $1 Million USD in Bitcoin to the LeBron James Family Foundation
Post major gambling win.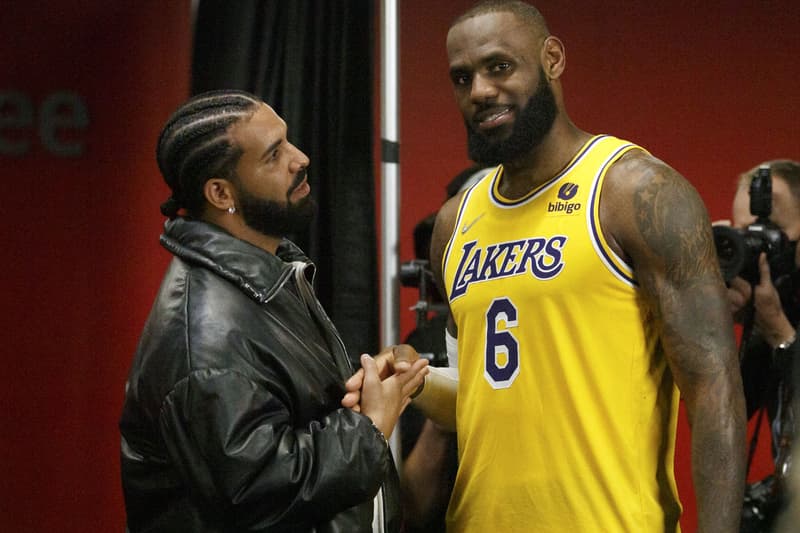 Drake recently linked up with Los Angeles Lakers superstar LeBron James in his hometown of Toronto. It comes as no surprise that Drake has been on the roulette kick lately, often seen posting about his losses and wins on his social media.
While The Boy appears to be a big spender, he is also generous with his gifts. The multi-platinum award-winning artist commemorated his "biggest ever hit" on Stake.Com with an even greater gesture. In a clip posted to his Instagram, Drake can be seen celebrating a winning bet on black 11. He can be heard saying, "Speaking of memorable nights, I had an incredible night last night playing roulette on Stake.com. It was my biggest hit ever. As you can see, I was clearly excited. Any time I get blessed like that, I always think it's luck that needs to be transferred, or it's good karma that needs to be transferred."
Drake continues to spread the love, giving away $100,000 USD to the mother of a Toronto high school basketball player. He later speaks to James in the private dining room of the celebration revealing to him, "I've been trying to figure out what we can do to help you. Myself and Eddie from Stake.com are going to dedicate $1 million USD to the I Promise School and I'm going to come and drop it off myself before the school year is over."
This is also the largest Stake.com donation by Drake to date. Watch the heartfelt video below.
View this post on Instagram
In case you missed it, Gunna, Lizzo and Camila Cabello are April's SNL music guests.