DJ Khaled, Lil Wayne, Rick Ross and Wiz Khalifa Talk Road to Success in Unprecedented Interview
Four hip-hop icons sit down and discuss their trials and tribulations coming up in the industry.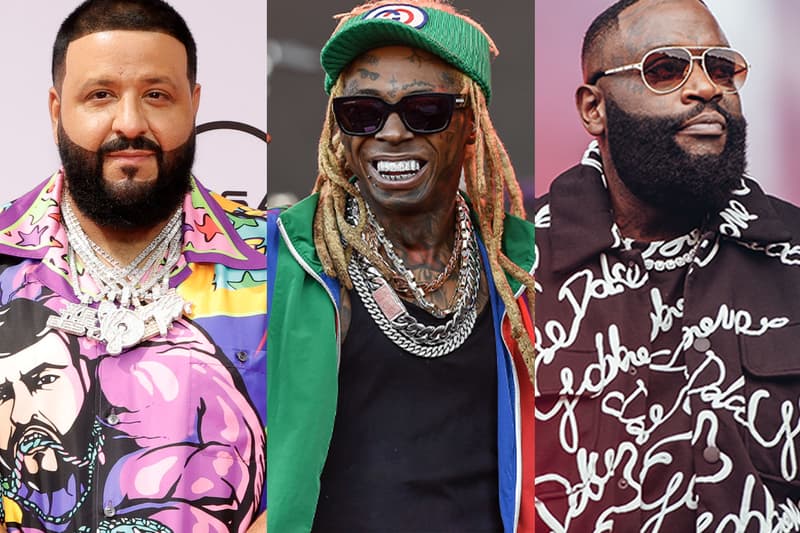 Four of hip-hop's biggest names have sat down for an unprecedented interview for the first 2022 episode of the Self Made Tastes Better series. DJ Khaled, Rick Ross, Lil Wayne and Wiz Khalifa revisit the roundtable to exchange stories of their journey to success in the industry.
The artists discussed their trials and tribulations and the lessons they learned throughout their long-lasting careers. The rappers detailed specific instances that have shaped their creative process to what it is today. A common thread between the four is that they all hope to educate the younger generation on the possibilities they could have and what mistakes to avoid.
Spanning across almost three decades, DJ Khaled reflected on the days of vinyl and cassette tapes and divulged how hip hop opened up the door for various artists. Ross and Khaled longstanding relationship was evident in the conversation, with both giving each other mutual respect. Ross highlighted Khaled's ability to connect with anyone stating, "You're authentic. That's the only way you could gain the trust of a Weezy or a Wiz. You know how much it would cost to make that call and put that record together right now?!"
Lil Wayne also looked back on his Hot Boy$ days and noted, "I was way too young to understand the size of what it could be. When I was twelve, eleven, I saw no further than the city. The world didn't matter to me." The youngest of the group, Wiz, talked how much the other artists were an influence to him, "I'm a product of all y'all. Your mixtape era, you going crazy, you figuring out who the fuck Rick Ross is right at the time when you turned into the Boss. And that shit influenced me…and I was able to be like, you know what this is what I wanna do."
Check out the full interview above.
In other music news, watch Tyler, the Creator get candid about his creative process in his latest interview.