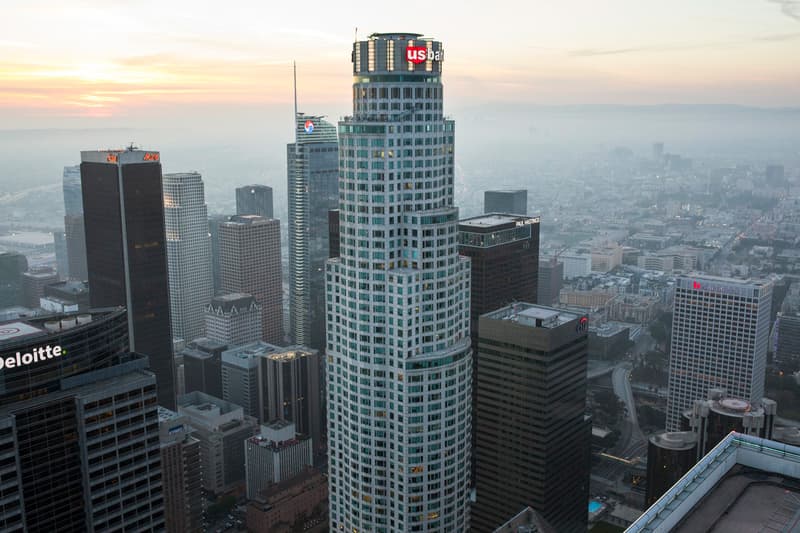 US Bank Tower Invites Los Angeles Artists To Paint Murals on the Skyscraper's Top Floor
Asking artists to create work inspired by the city itself.
---
Silverstein Properties, the owner of the US Bank Tower located in Downtown Los Angeles, is inviting a dozen different artists to paint its top floor. Street and urban artists based in the city will be able to apply for the opportunity to bring their creative vision to life within the skyscraper.
The theme of the initiative is "What does Los Angeles mean to you?" Materials that artists will be able to use include spray paint, brush paint, wheat paste and vinyl cutouts. As for the property itself, artists will have free reign over ​​walls, floor, perimeter columns and windows.
Silverstein said that the goal of the project is to "draw attention to the neighborhood's unique history, culture and diversity, and attract creative companies to the building." The company previously worked with artists worldwide to commission murals in and around the new World Trade Center in New York.
Artists can apply online to contribute a mural from now until February 28 by submitting a proposed sketch or concept. Those chosen will be compensated $4,000 USD per mural and up to $1,000 USD for the cost of materials. Painting will take place over the course of one week the following month, from March 12 to 19.
Once finished, Silverstein plans to host public viewings of the art on a monthly basis and artists will be allowed to invite family, friends and art dealers to the space to show off their work.
In case you missed it, Lomex NYC assembled three decades worth of H.R. Giger's works.