Novak Djokovic Is Willing To Forgo Competing in Future Grand Slams Than Get Vaccinated
To him, staying unvaccinated trumps career growth.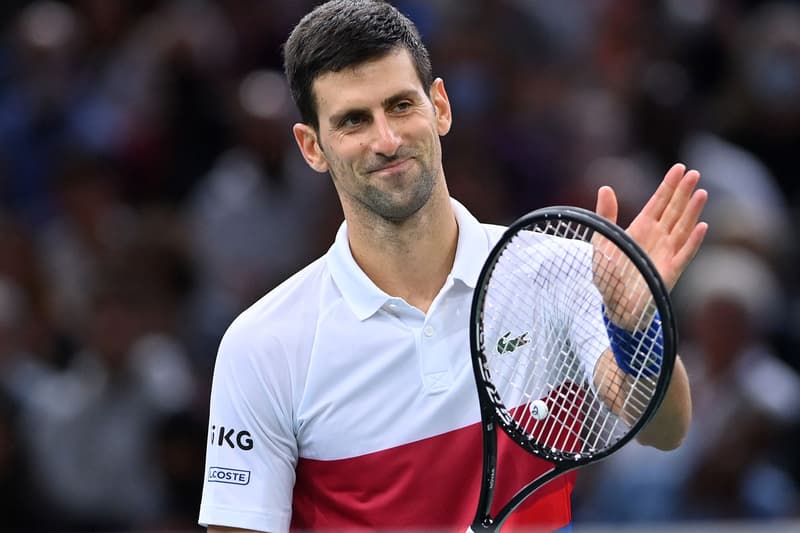 Tennis pro Novak Djokovic has officially said that he would rather miss out on any future Grand Slam opportunities than get the COVID vaccination.
Djokovic's vaccination status has been an issue lately. Earlier this year, the tennis player was unable to play in 2022 Australian Open due to his unvaccinated status which led to the cancelation of his Australian visa. The 20-time Grand Slam champion recently told the BBC, "I was never against vaccination, but I've always supported the freedom to choose what you put in your body."
Djokovic's rival Rafael Nadal recently went on to win his 21st Grand Slam singles title, marking the most championships won by any male tennis player. When asked why Djokovic was willing to forgo the chance to become the greatest male tennis player in the world and the potential to win 21 Grand Slam titles, he replied,
"Because the principles of decision making on my body are more important than any title or anything else. I'm trying to be in tune with my body as much as I possibly can."
He continues to double down on his perspective stating that he has "always been a great student of wellness, wellbeing, health, nutrition" and that his decision was purely based on the effects it might have on him as an athlete. He adds that while he is willing to keep an open mind about being vaccinated in the future he reaffirms, "I was never against vaccination. I understand that globally, everyone is trying to put a big effort into handling this virus and seeing, hopefully, an end soon to this virus."
In a press conference earlier this week, the New York Times reported that Djokovic supposedly understands the circumstances and is willing to accept the consequences of denying himself the opportunity for the title of greatest tennis player of all time, "That is the price I'm willing to pay."
In other sports news, LeBron James has individually scored more playoff pints than seven franchises since 2000s.