KFC's Kentucky Scorcher Sandwich Is So Spicy It Comes With a Free Bottle of Milk
With a Scoville level of 13,500.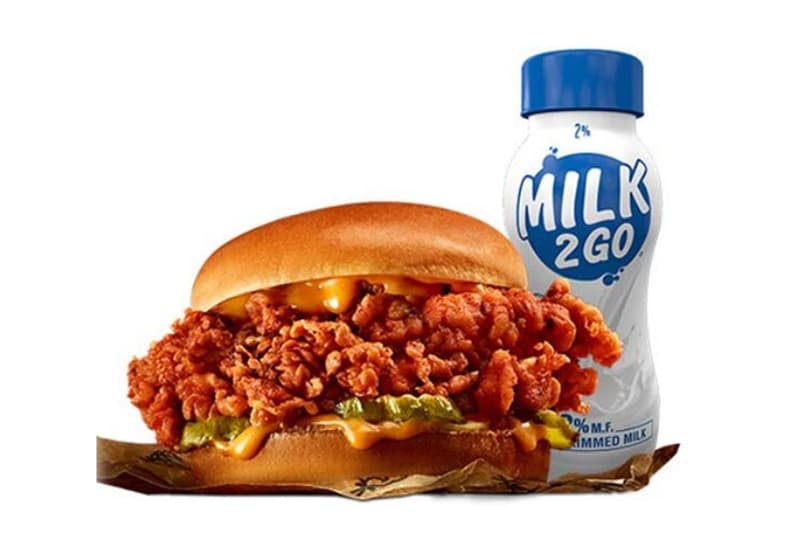 1 of 2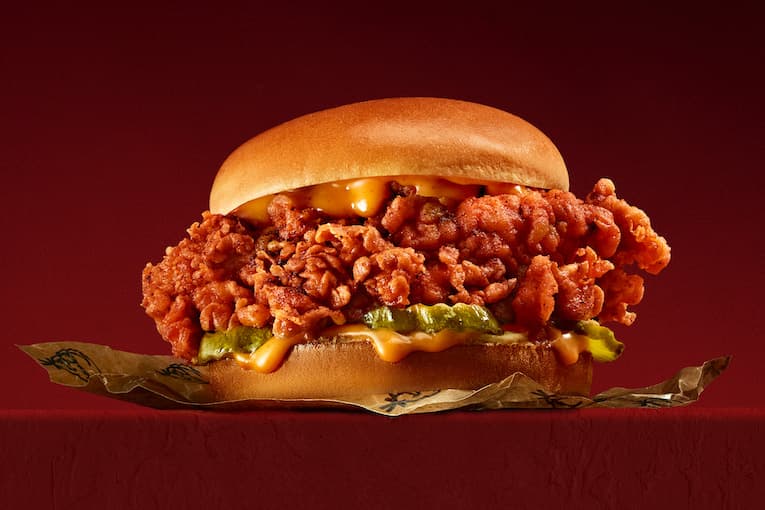 2 of 2
KFC Canada has just launched a new spicy chicken sandwich.
Named the Kentucky Scorcher, this sandwich brings the heat as KFC developed it to separate itself from the "mildly spicy pretenders." The sandwich is made with a fried chicken breast that's been coated in KFC's Scorcher sauce — a sauce derived from the Carolina Reaper pepper — then combined with pickles, a toasted bun, and spicy Cayenne mayonnaise.
The KFC Kentucky Scorcher Chicken Sandwich is rated at 13,500 Scoville, and comes with a free bottle of milk from Milk 2 Go.
In other fast-food news, Kanye West appeared in McDonald's Super Bowl LVI commercial.