Don C Named Creative Strategy and Design Advisor for Chicago Bulls
The proud Chicago native now officially represents his hometown team.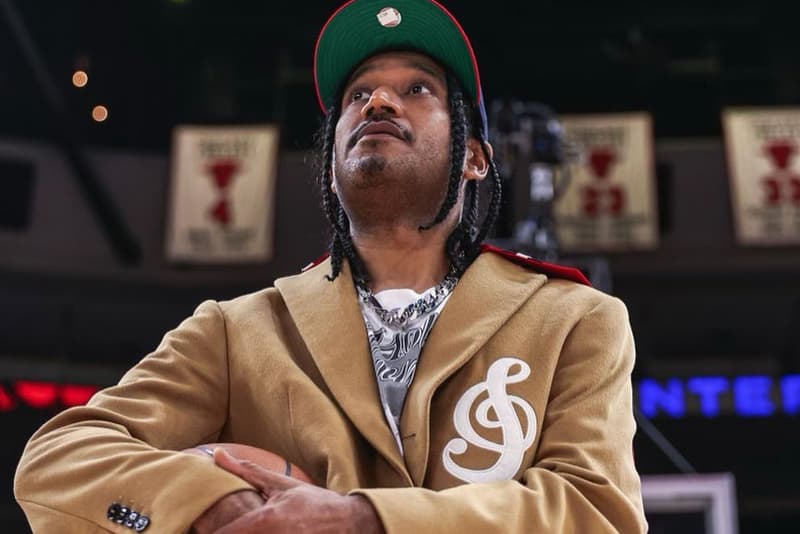 Chicago-based artist and streetwear designer Don C has been appointed as the new Creative Strategy and Design Advisor for the Chicago Bulls.
In his new role, Don C will collaborate with the iconic NBA franchise on a number of projects and initiatives including "immersive experiences, fan engagement, digital content, retail products, youth programming, and community outreach."
Don's relationship with the Bulls stretches back to when he was just a child when he and his dad used to attend Bulls games on "$2 Tuesday" nights. As Don's success grew and he began traveling the world, he realized the global appeal of his hometown basketball team and the potential it had to connect people around the world across different generations.
View this post on Instagram
"There are few things I have loved as long as I have loved the Bulls. It's a dream come true to be able to combine my passion as a fan and my passion as a creative to help this legendary franchise to tap into the culture around the game," said Don C. "Our goal will be to deepen connections with fans and make an impact in their lives. This isn't just about designing merch, but combining bigger things like music, lifestyle and fashion to represent the Bulls as both an NBA team and a global brand. I can't wait to work with their talented team of people."
In addition to his new appointment, Don C currently runs streetwear and sports apparel brand Just Don, and co-owns luxury retail chain RSVP Gallery with Virgil Abloh.
View this post on Instagram
Elsewhere, Daniel Arsham reveals a Tiffany & Co. basketball for NBA All-Star Weekend.