WHO DECIDES WAR Fall/Winter 2022 Reimagines Americana
Romantic runway visuals were inspired by 1996's 'Romeo and Juliet.'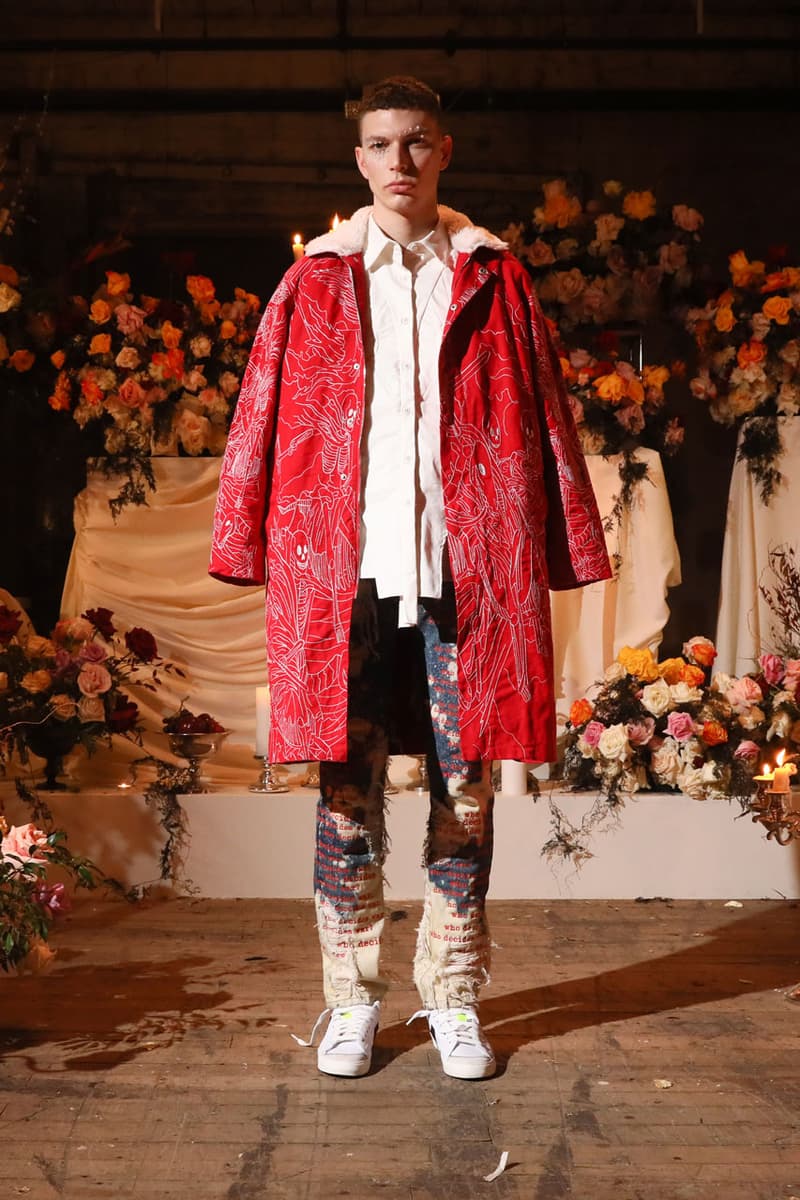 1 of 25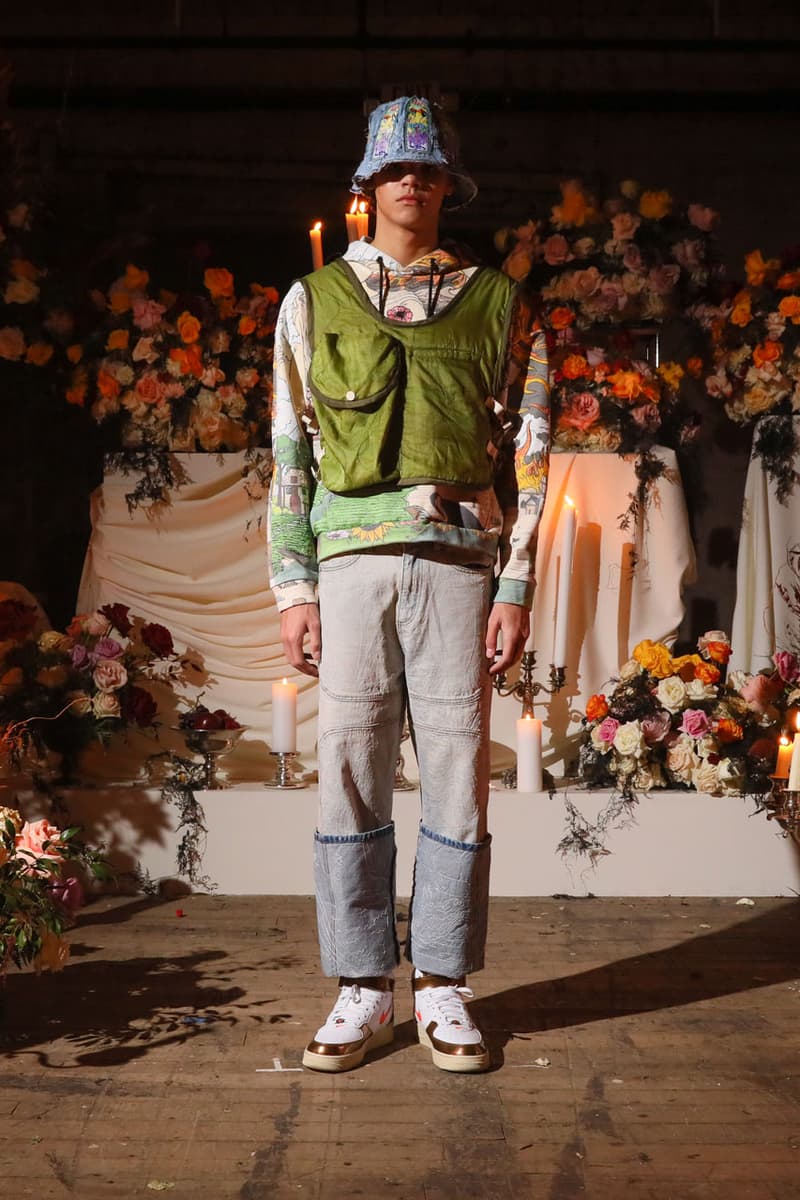 2 of 25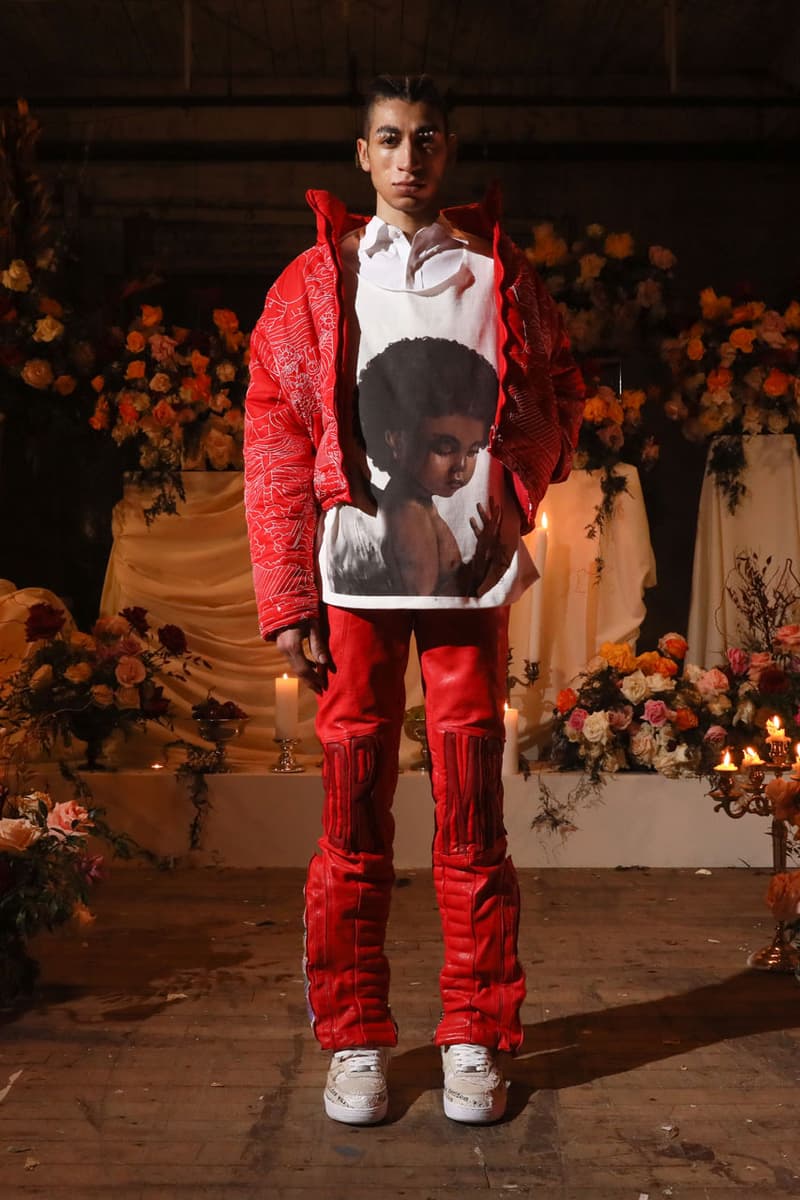 3 of 25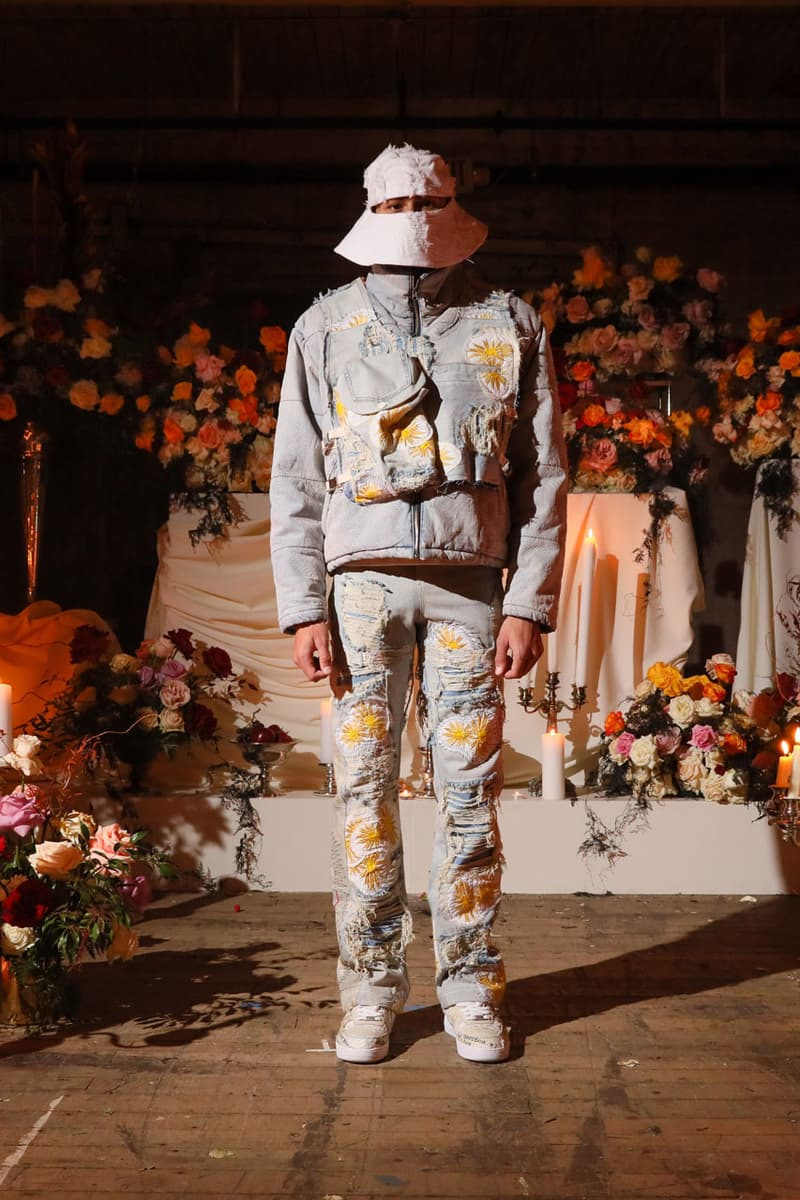 4 of 25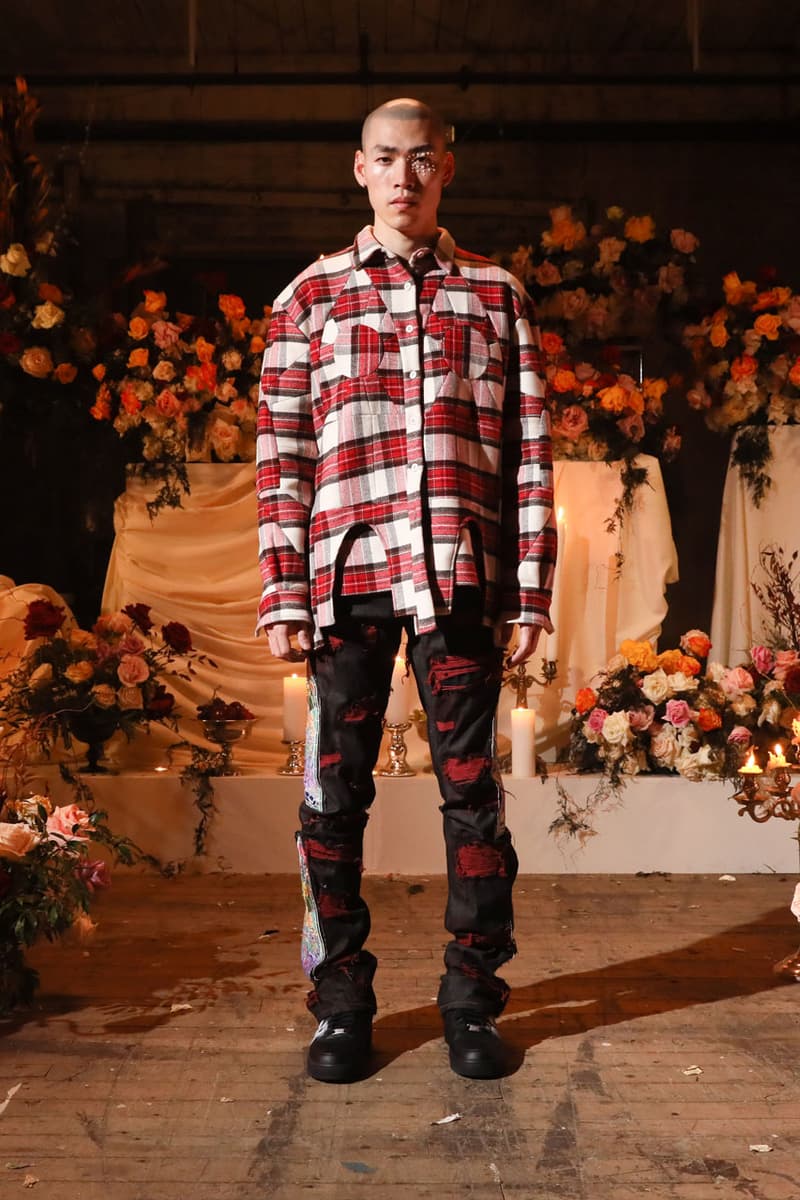 5 of 25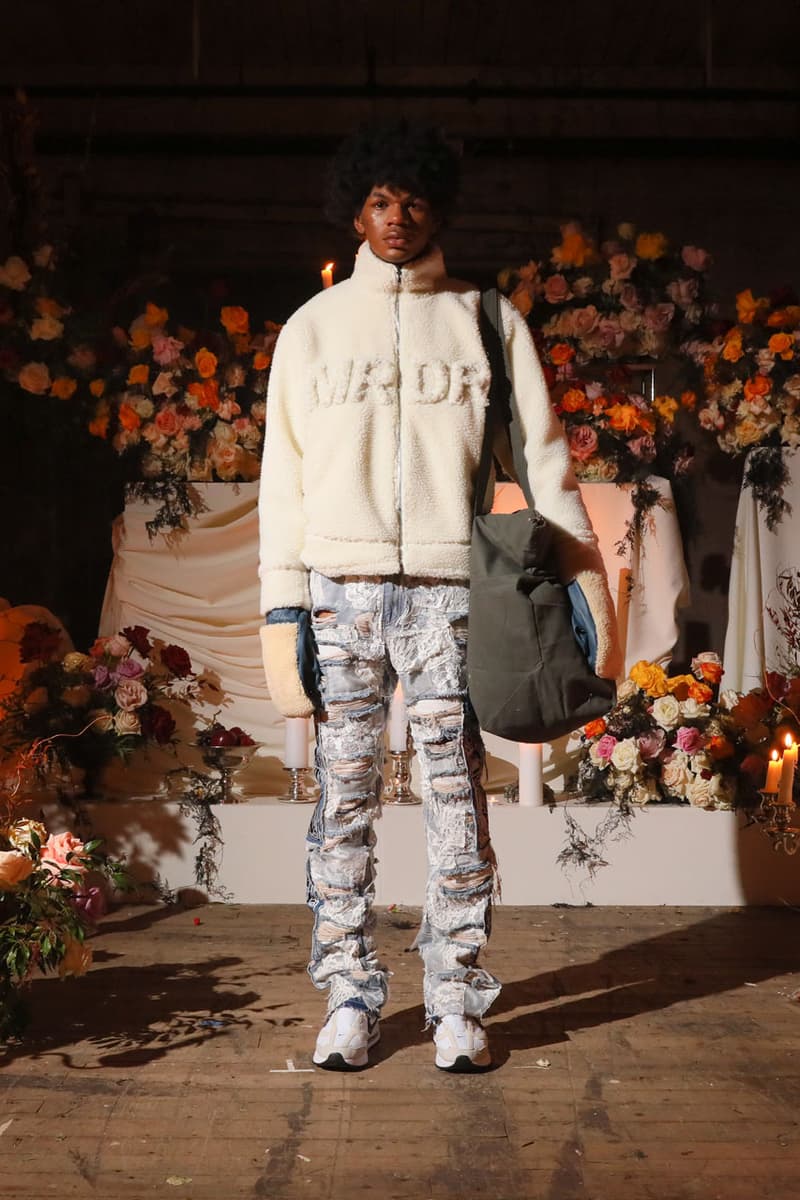 6 of 25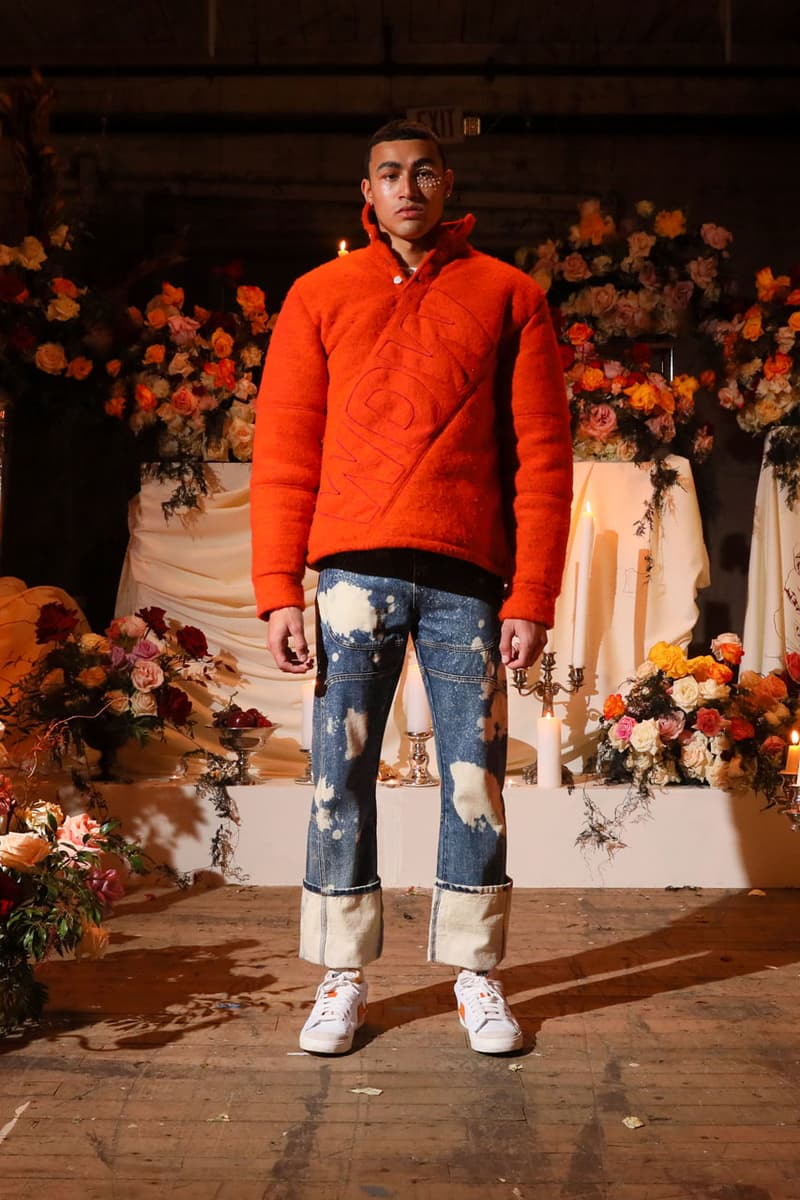 7 of 25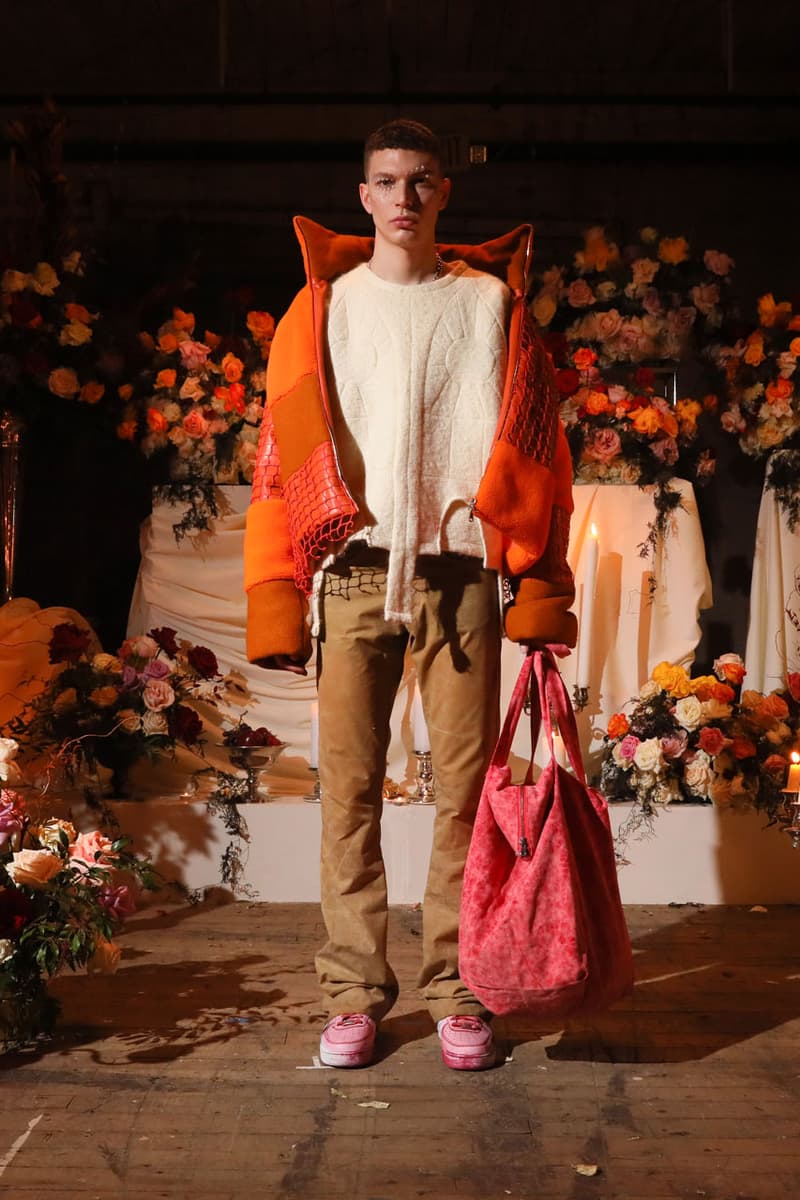 8 of 25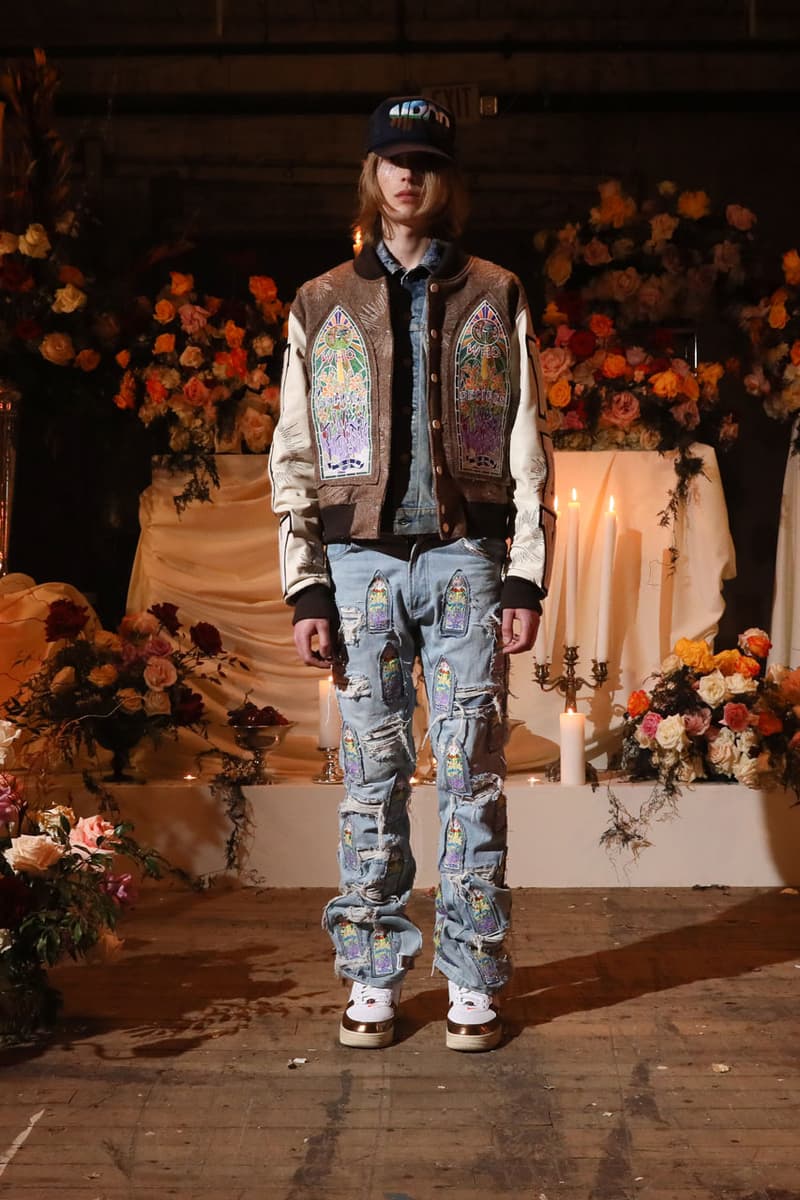 9 of 25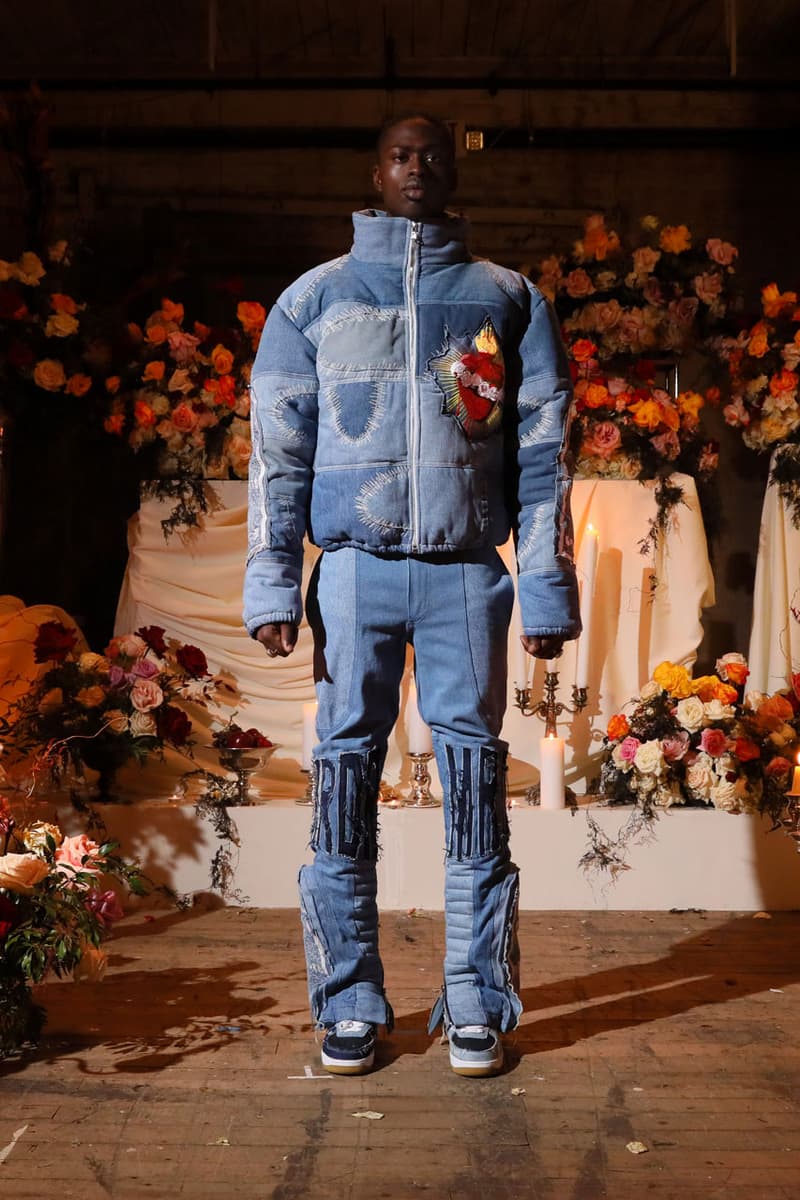 10 of 25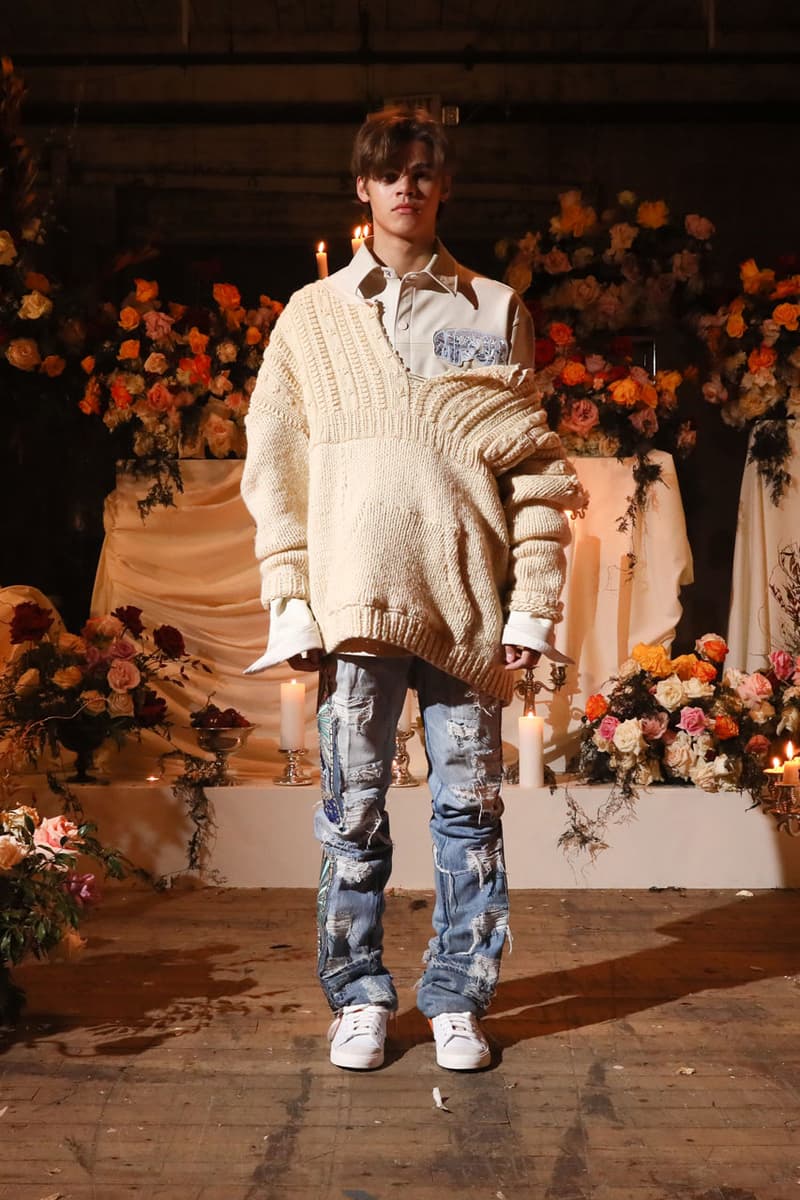 11 of 25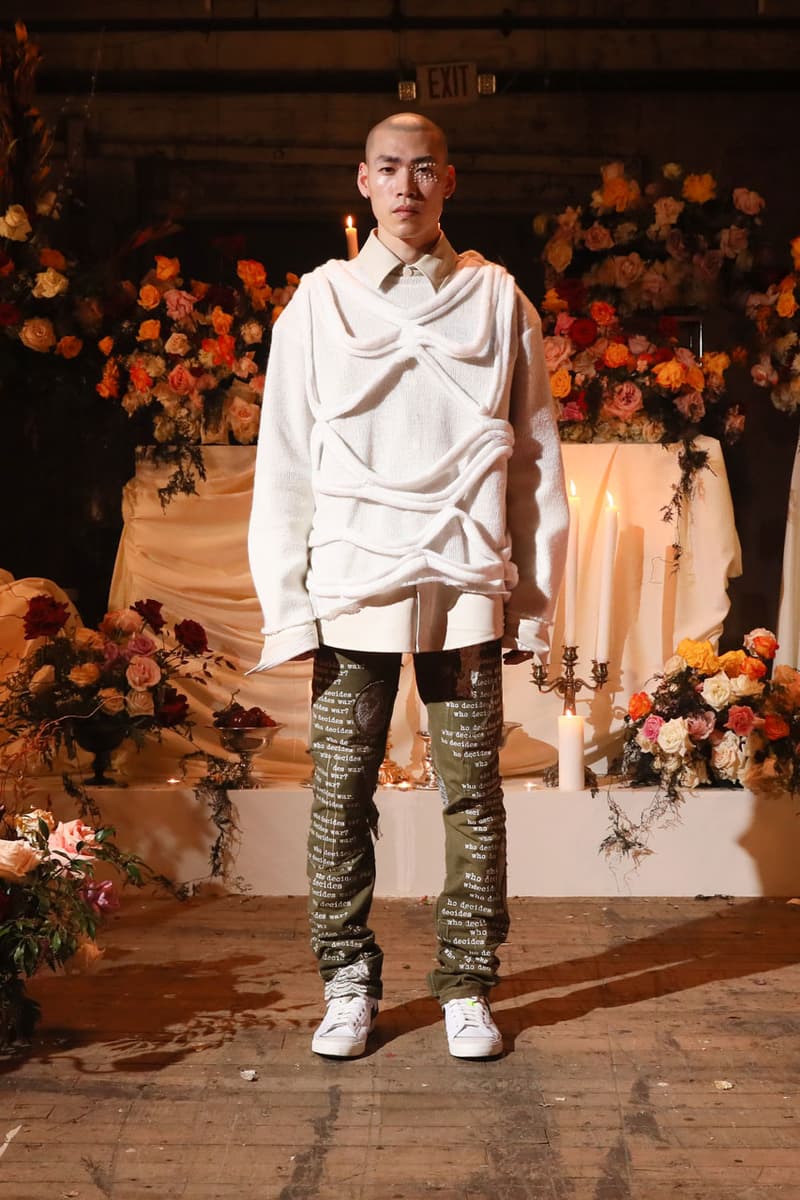 12 of 25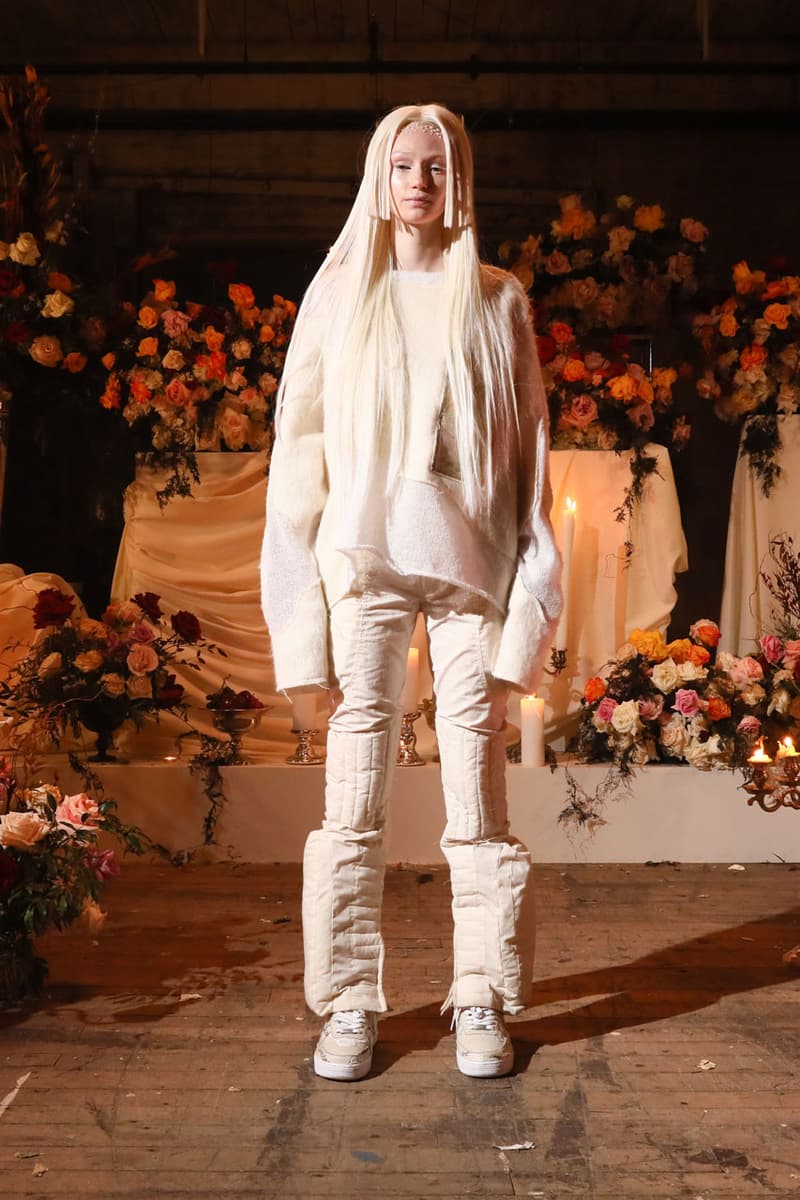 13 of 25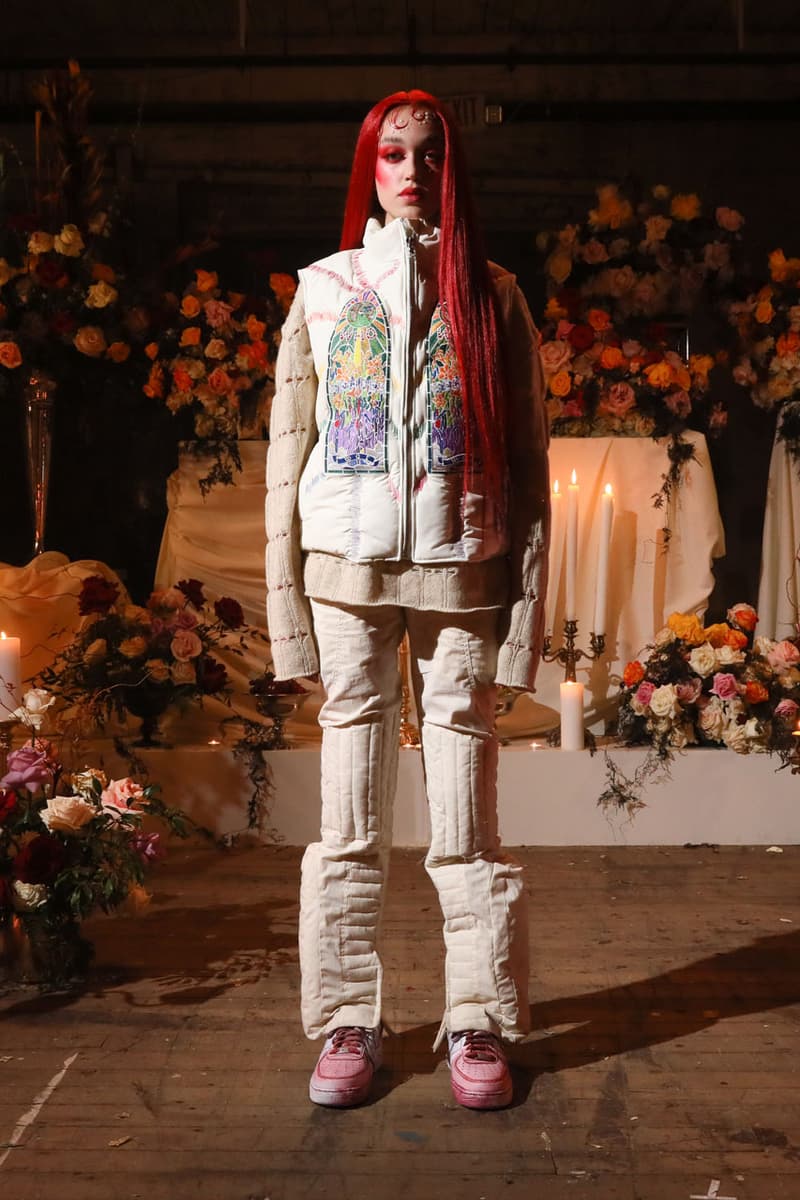 14 of 25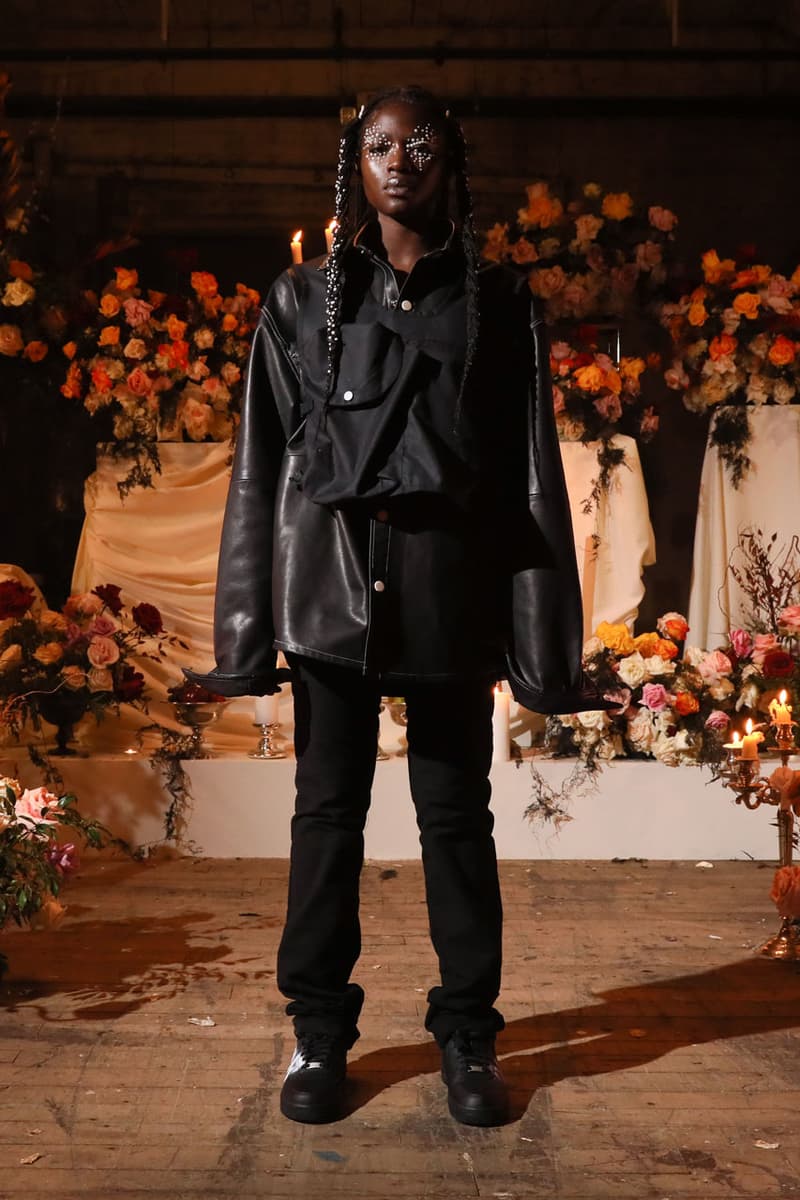 15 of 25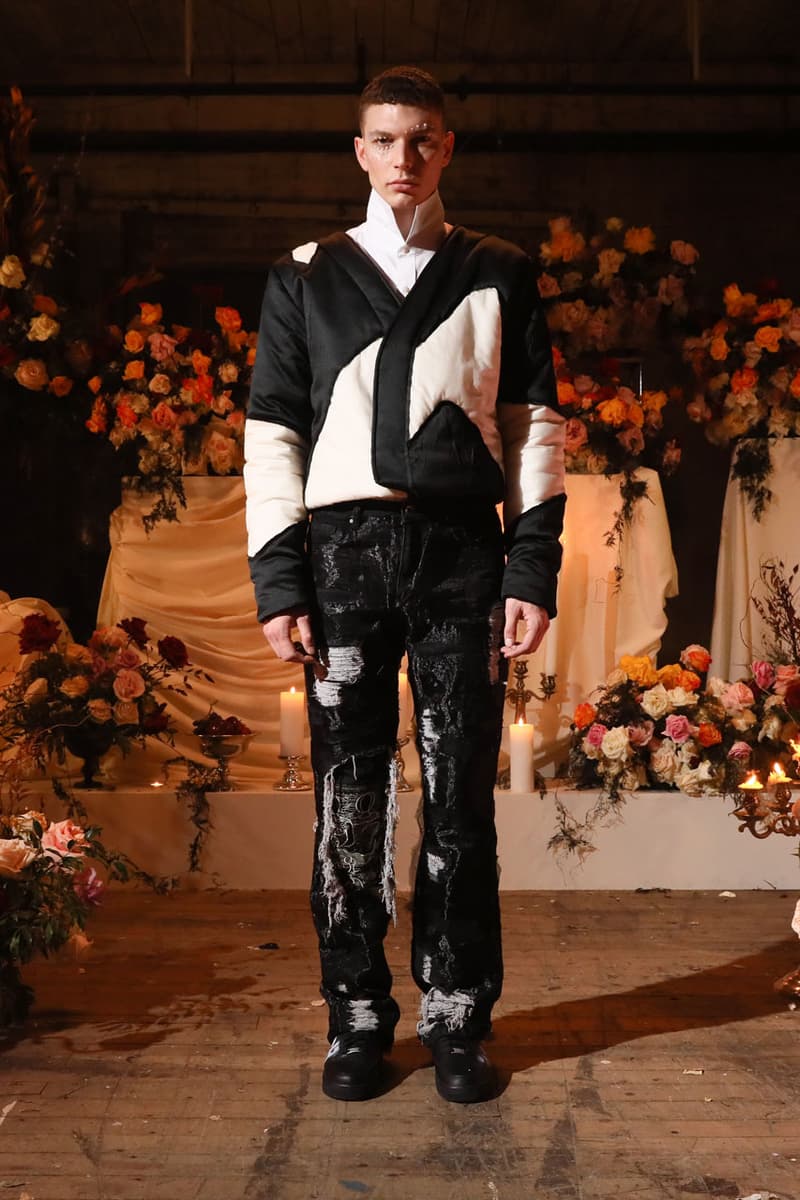 16 of 25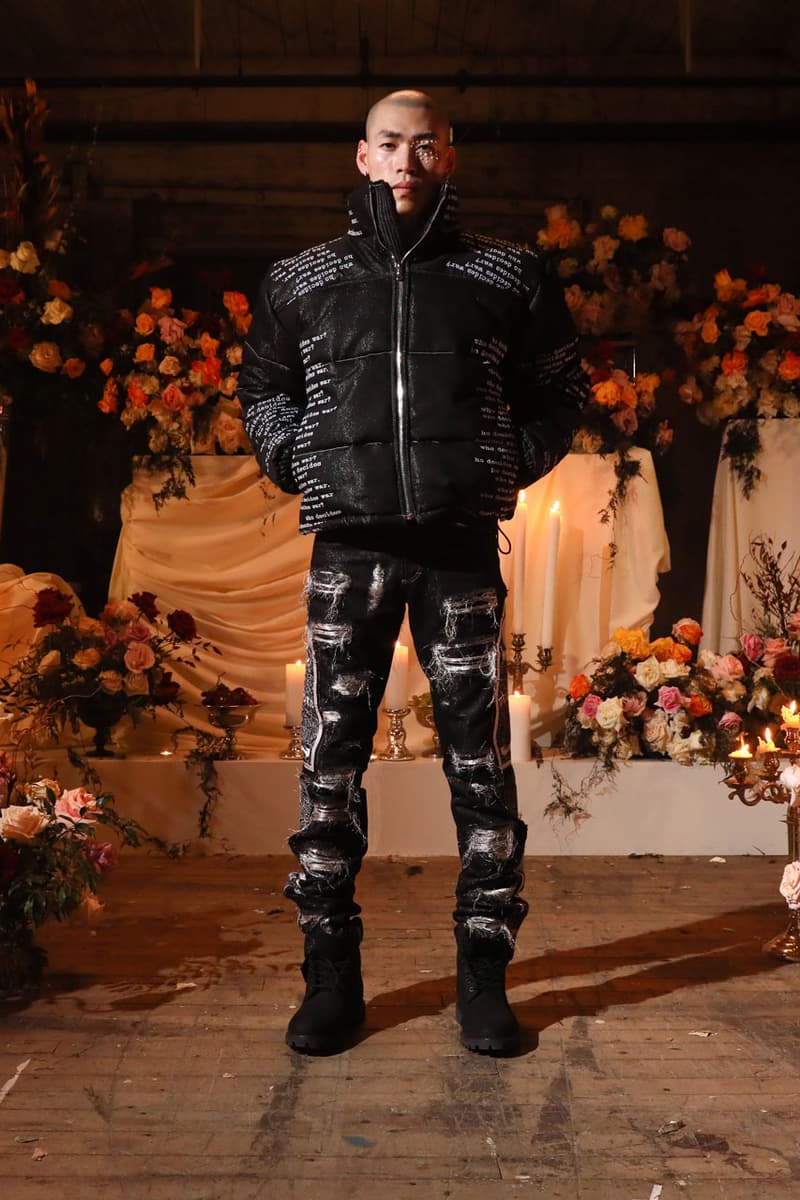 17 of 25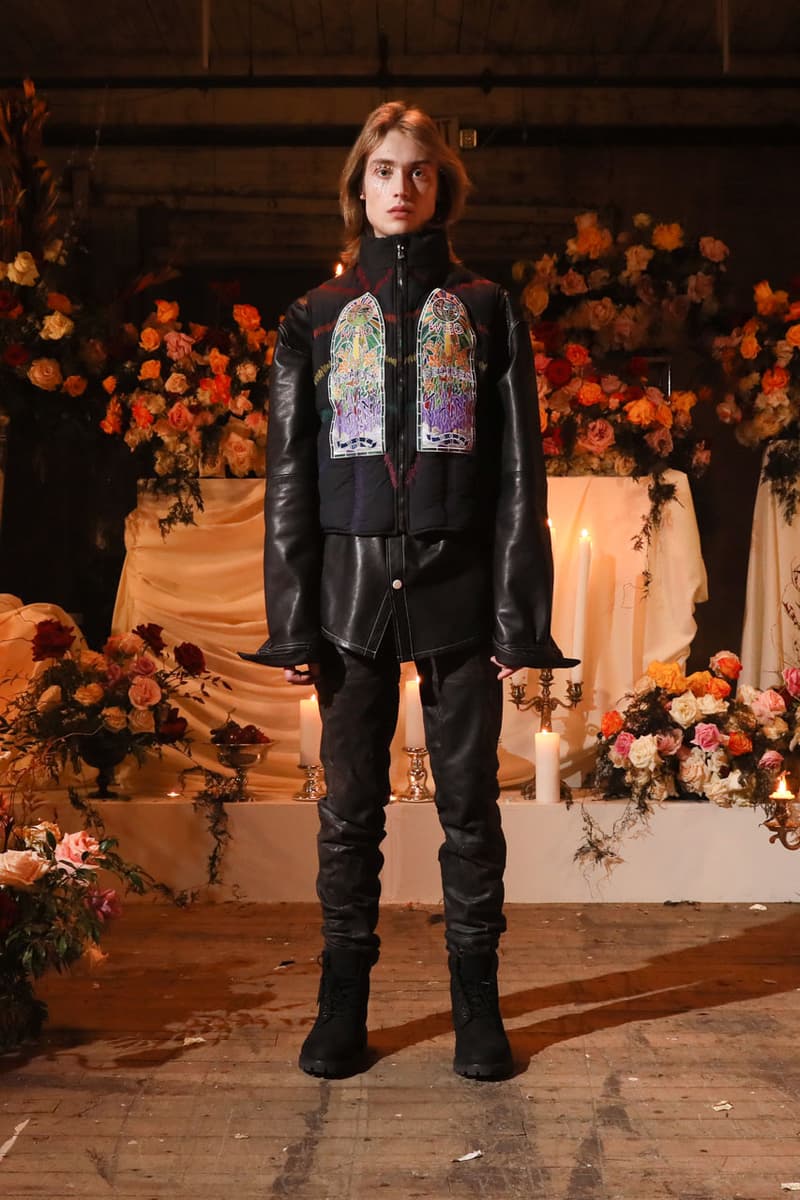 18 of 25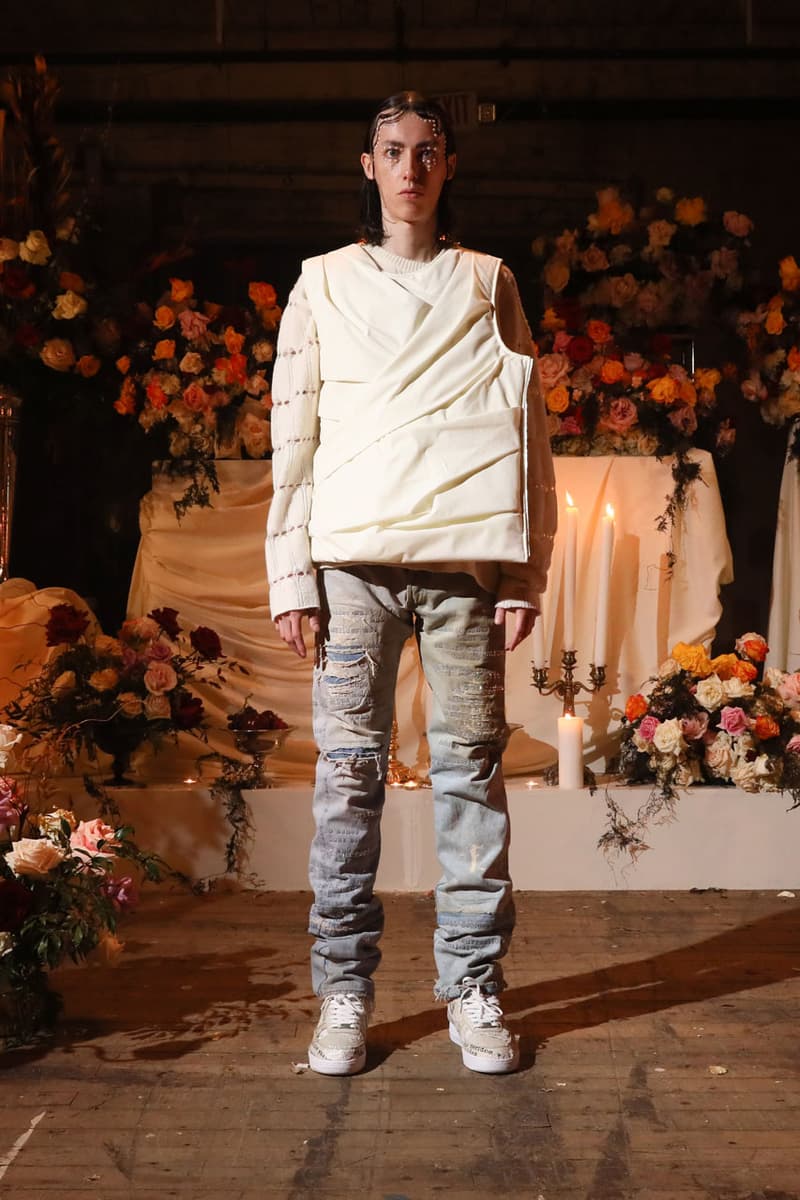 19 of 25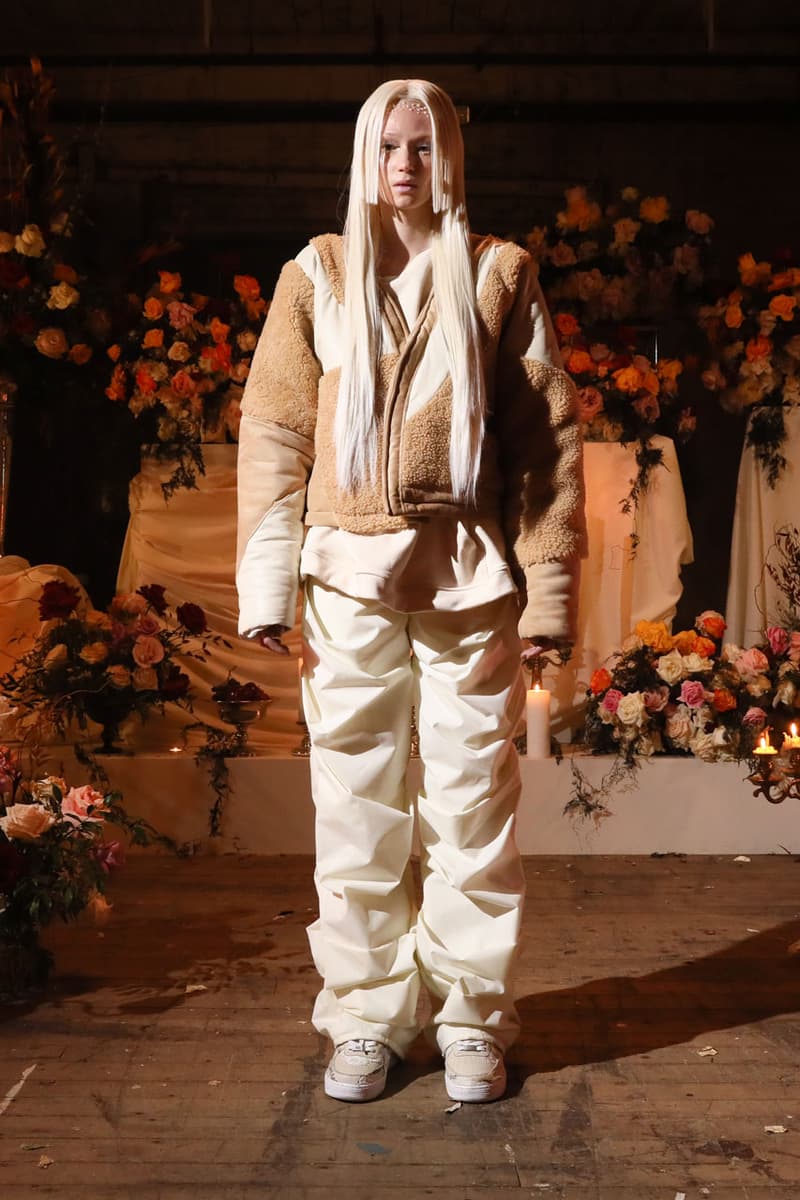 20 of 25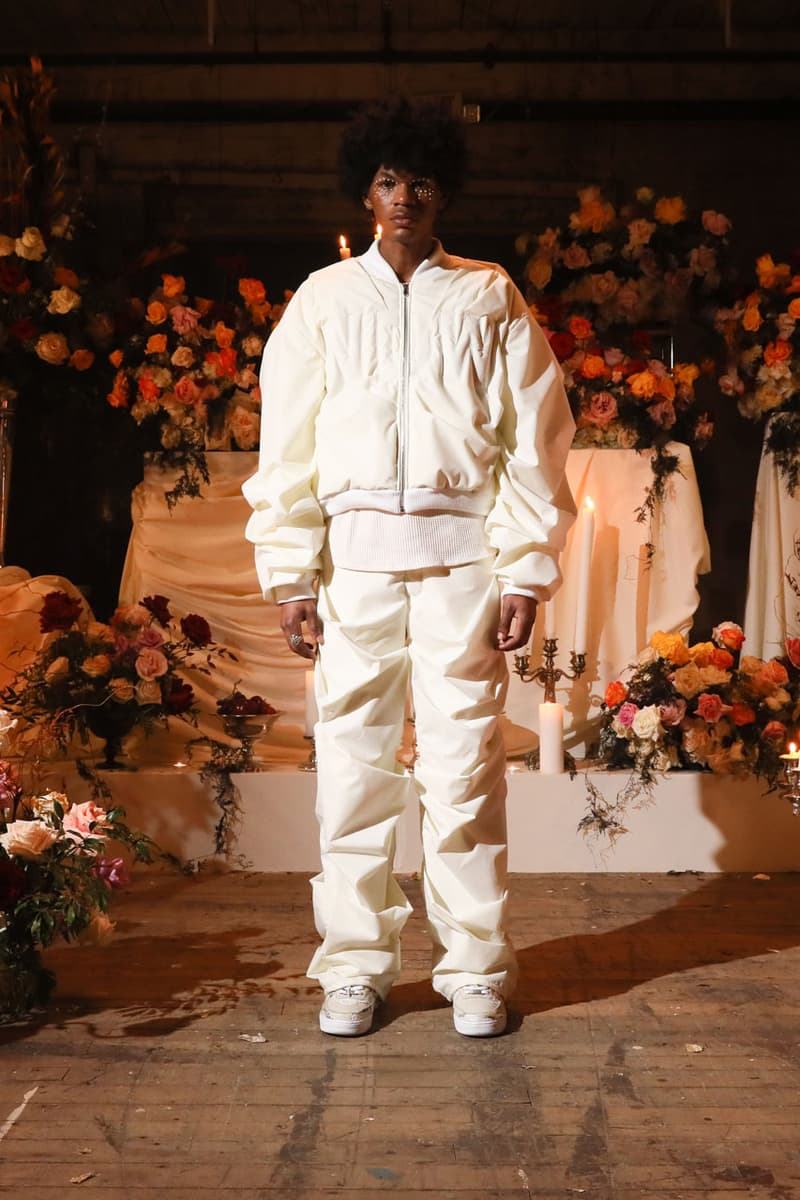 21 of 25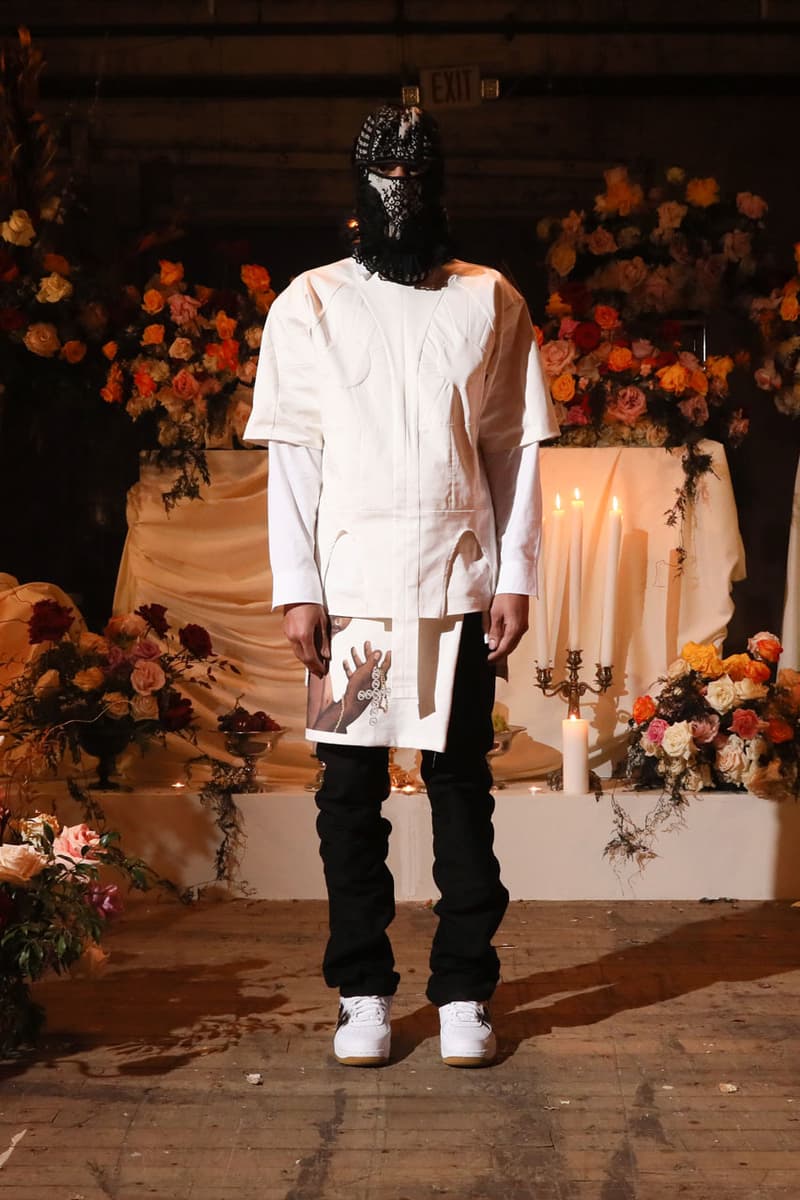 22 of 25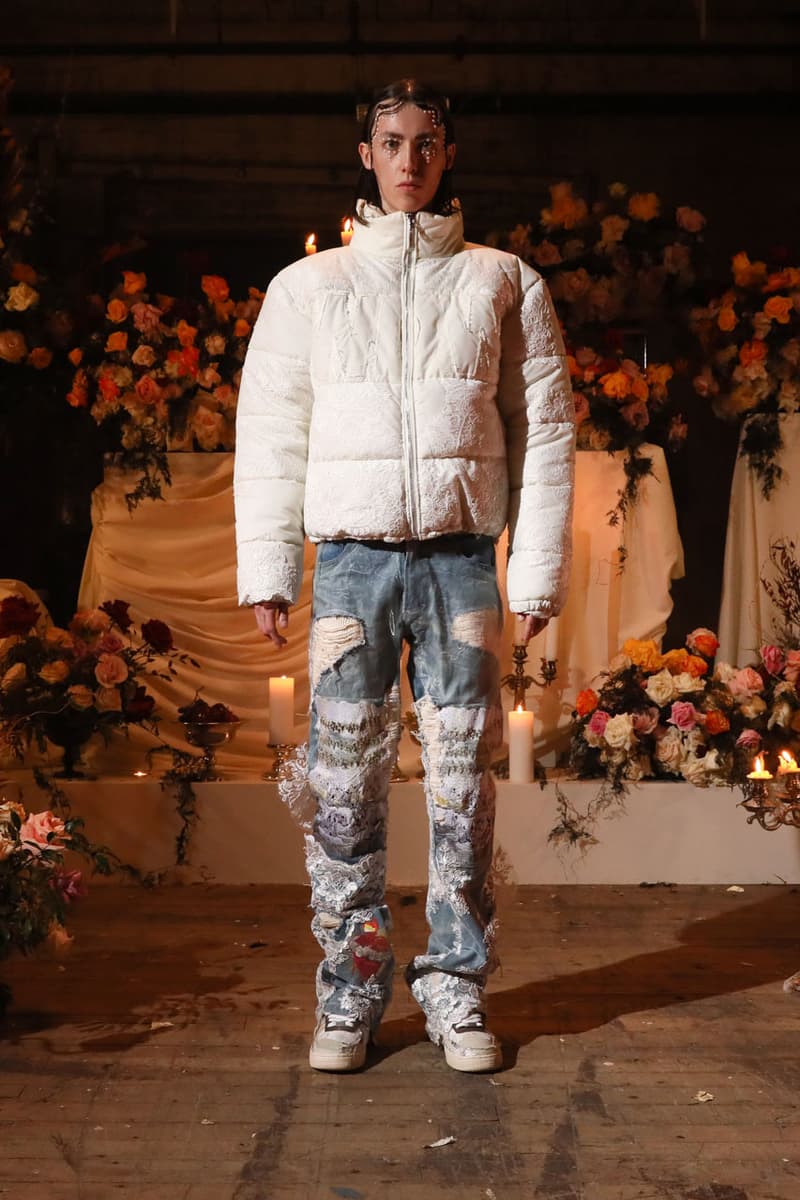 23 of 25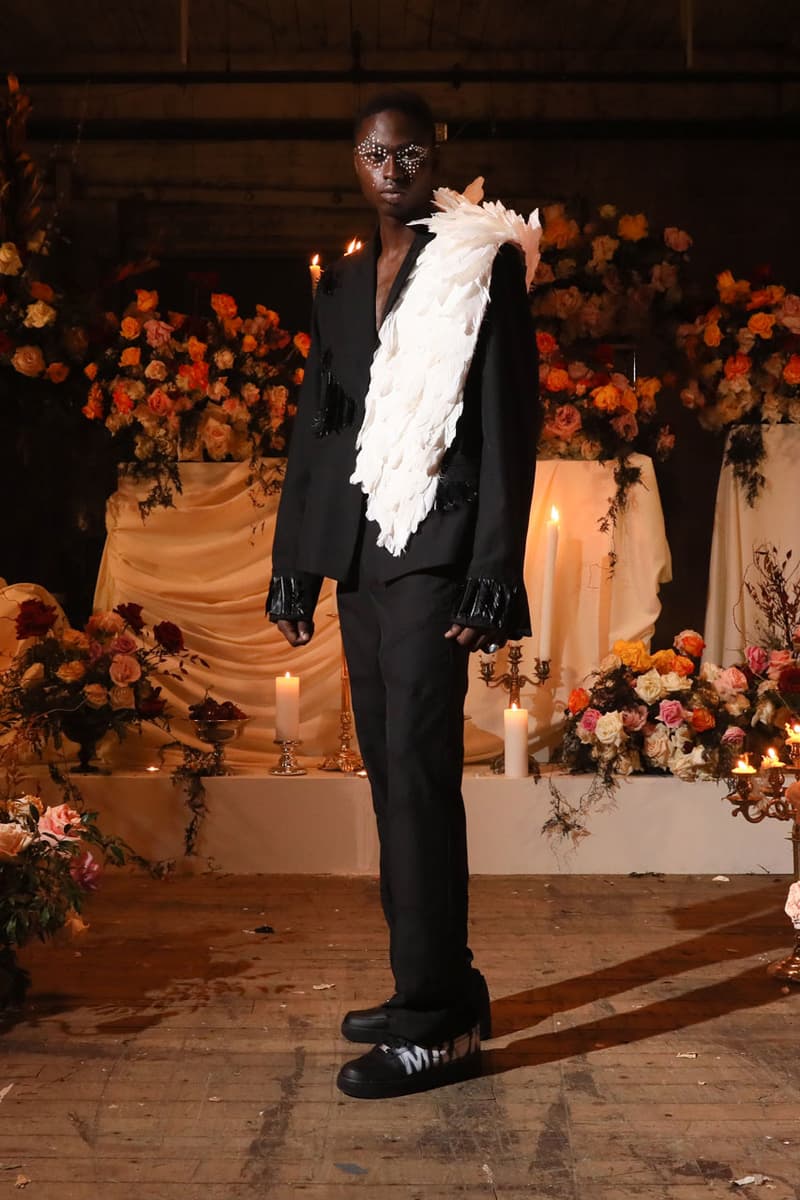 24 of 25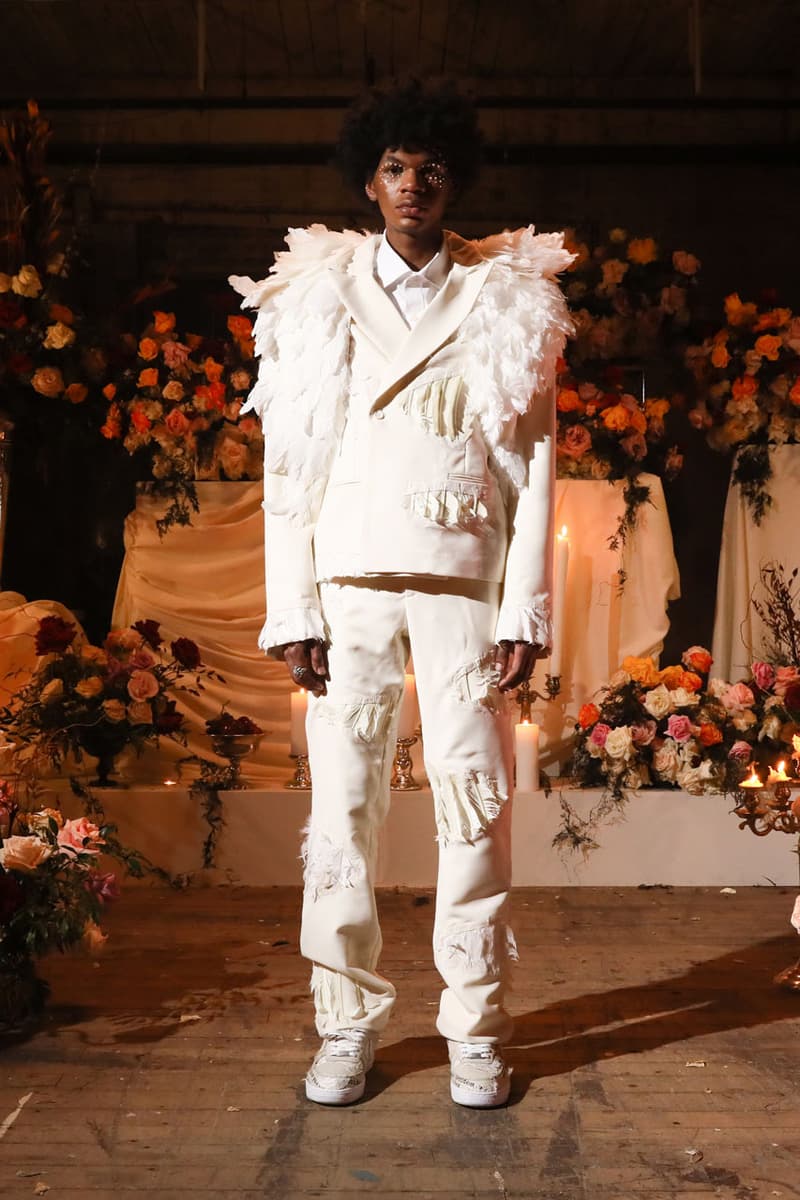 25 of 25
WHO DECIDES WAR unveiled its Fall/Winter 2022 collection at New York Fashion Week on Wednesday, evolving classic American silhouettes with an experimental street-savvy flair.
The red-white-and-blue-laden collection blends the brand's signature distressing with inserts of embroidery lace appliqué that add cohesion to the brand's previous collections. Touches of neutral tones, like gray, black and cream, pair alongside shades of denim.
The New York-based label also debuted new draping across pieces like multicolored eye-catching vests, pants and slightly oversized multi-fabric bomber jackets. A collection highlight is a twin set of double-breasted suits in black and cream with hand-laid feathers. Additionally, the suits feature removable handmade white-feather shawls.
"The overall direction of the collection was angels of war, drawing inspiration and paying homage to those that we have lost in our direct community," the brand explained in a press release, adding that runway visuals drew inspiration from the final scene in 1996's Romeo and Juliet.
Ev Bravado, the brand's co-founder and co-creative director, said Virgil Abloh's death left a significant mark on the collection. "We're highlighting Virgil of course, he was a big mentor and inspiration to us," Bravado said, noting that the runway was meant to look like a vigil.
"It's the duality of having things that are normally really fragile and making them something durable, making them something that can really be worn," added co-founder and co-creative director Tela D'Amore on the collection's use of utilitarian fabrics and designs. "I think that plays into the militant aspect of the things that we do."​
Check out the collection and the full runway show above.
In other news, Coach reimagines "America" for its Fall/Winter 2022 collection.