Joe Rogan Rejects $100 Million USD Deal To Leave Spotify for Rumble
Rumble is a video platform catered to right-wing supporters.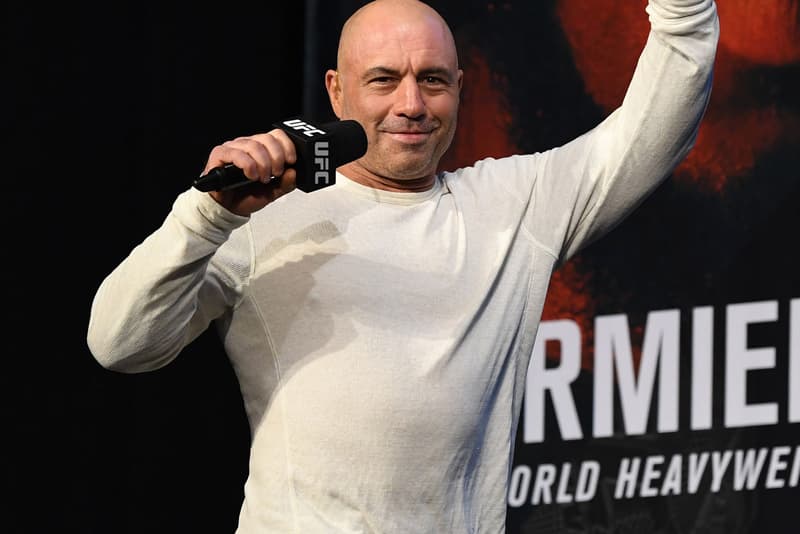 Joe Rogan was recently offered a deal to bring his popular, but controversial podcast to Rumble, a right-winged video platform startup. Rumble offered Rogan $100 million USD to part ways with Spotify earlier last week, but The Joe Rogan Experience host has officially denied the deal.
In a recent stand-up performance in Austin, Texas, Rogan confirmed that he would not be moving his podcast over to Runble. Rogan is still currently tied to his exclusive multiyear Spotify deal worth more than $100 million USD. The Hollywood Reporter reported on Rogan's response, "No, Spotify has hung in with me, inexplicably. Let's see what happens."
Rumble's initial offer included an open appeal to Rogan to move his podcast to Rumbler for $100 million USD over the course of four years. Its CEO Chris Pavlovski wrote, "We stand with you, your guests, and your legion of fans in desire for real conversation. And yes, this is totally legit." In a recent podcast episode Rogan claimed that the viral video compilation of him using the N-word was a "political hit job." He added, "That video had always been out there. It's like, this is a political hit job. And so they're taking all this stuff I've ever said that's wrong and smushing it all together. It's good because it makes me address some shit that I really wish wasn't out there."
Rogan has since faced backlash for his racial insensitivity and Spotify has pulled 70 episodes of The Joe Rogan Experience from its platform.
Hey @joerogan, we are ready to fight alongside you. See the note from our CEO @chrispavlovski… pic.twitter.com/G7ahfNNjtP

— Rumble (@rumblevideo) February 7, 2022
In case you missed it, Shang-Chi star Simu Liu joins the cast of Greta Gerwig's Barbie movie.