How Will Blockchain Influence The Watch Industry?  
HYPEBEAST looks at the burgeoning influence of crypto and blockchain on the watch industry.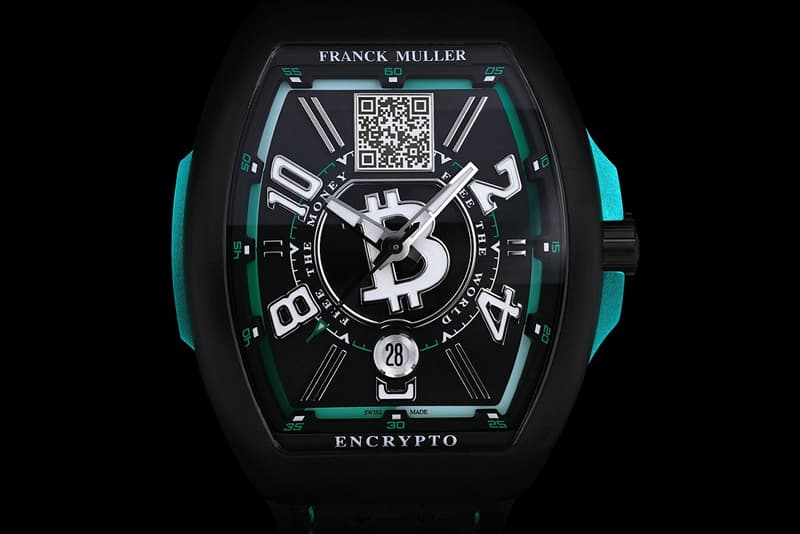 1 of 2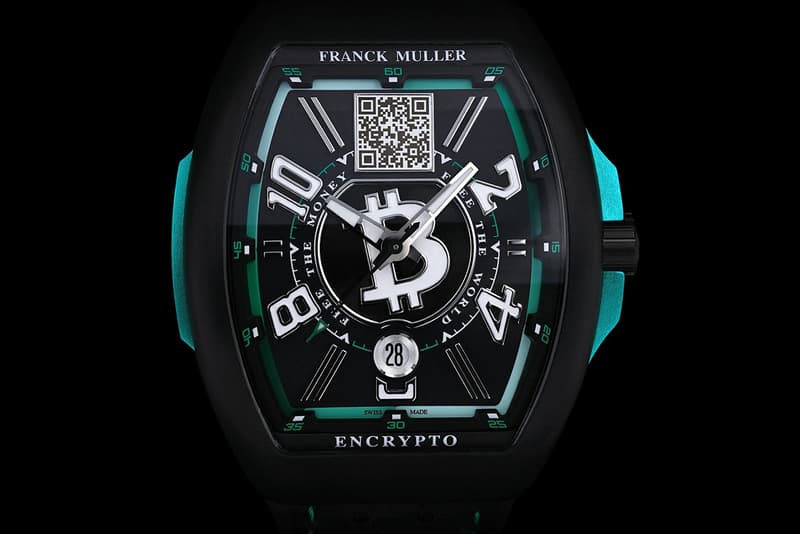 2 of 2
Cryptocurrency, blockchain and NFTs have heralded the arrival of Web3, promising to change the way industry does business and interacts with its customer base through a new, decentralised iteration of the internet.
Given its centuries-old craft, the watch industry is notoriously resistant to change and slow to react to outside developments, but the advantages promised by the technology are so wide-reaching that they cannot be ignored without first being explored.
Here HYPEBEAST looks at how the watch industry has already experimented with the technology and the potential benefits left to uncover.
Blockchain
Back in November 2021, Shark Tank investor Kevin O'Leary appeared at Dubai Watch Week, sitting on a panel discussion addressing crypto, blockchain and NFTs in relation to watches.
O'Leary, a watch collector himself, revealed that he was working on establishing a white paper for the application of blockchain technology to authenticate watches and would eventually like to see brands issue their own industry-standard authentication NFTs with every new watch sold.
"When I want to buy a Patek that's been out in the market for 17-20 years," said O'Leary. "I have to get John Reardon [the founder of Collectability LLC] to authenticate it, or someone like him that knows the history of those vintage pieces, it's expensive and time-consuming because there's a lot of knock-offs out there. If it doesn't come with its NFT, then don't buy it, simple as that."
View this post on Instagram
O'Leary has had two separate collections stolen during his time as a collector and believes such digital certificates could herald the way for app-based insurance systems that allow collectors to inform the insurer of the whereabouts of large collections – whether locked away in the safe or on the wrist – and adjust premiums accordingly.
Such a service is already being trialed in Switzerland by Zurich-based watch collection dashboard, Adresta. Co-founder and chief technology officer, Leonie Flückiger, was on the same panel and discussed other possibilities once a "digital twin" has been created for a physical watch to serve as its avatar and passport for any relevant digital services.
View this post on Instagram
"We're working with banks in Switzerland, where they're interesting in taking such watches, for example, as collateral," said Flückiger. "Making the watch bankable and that's a service that becomes possible when the watch is digital."
Vacheron Constantin has already put blockchain to the test with its Les Collectionneurs, a retail collection of refurbished vintage pieces. Here each watch is supplied with a paper certificate of authenticity with a unique QR code verifying the specification of the watches, rather than the authenticity of the watches themselves.
O'Leary will have his work cut out for him if he wants to establish a single industry-wide protocol though, given the number of competing groups that make up the bulk of the industry.
Many questions remain un-answered too. Does blockchain authentication provide any benefit to the brands beyond offering extra reassurance to the end customer and how does that value weigh up against the cost of implementing the technology?
Also, how best to tag the watch, a QR Code or a chip using NFC or RFID technology? And where to place it? Even a relatively simple time-only watch consists of well over 100 internal and external components and a single tag would only authenticate the component it is attached to.
There is also the question of whether the industry will want to adopt such a transparent system given how brands and retailers have historically relied on the grey market to move unsold stock around at discount prices.
View this post on Instagram
For the moment at least, Blockchain has been more readily adopted as a means of replacing the traditionally printed service history of a watch, providing a tamper-proof digital record of services and repairs for the watches sold by both Ulysse Nardin and Breitling.
Crypto
Paying for watches using cryptocurrency would seem to be the most immediate practical application for blockchain related technologies and, sure enough, retailers – both online and bricks and mortar – have been quick to introduce the necessary payment systems.
But, despite an initial flurry of interest – with Chronoswiss and Hublot each creating watches that could only be paid for using crypto in 2018 – there has been little sign of brands rushing to accept crypto payments where they sell direct to consumers.
Franck Muller introduced its Vanguard Encrypto in 2019, a watch that doubles as "Deep Cold Storage Set" with a public address QR code laser-etched on the dial and accompanying private key USB. Two years later came the Vanguard Encrypto "Free The Money. Free The World" with 500 pieces being offered for the equivalent of $12,000 USD in crypto. 
Hublot CEO Ricardo Guadeloupe revealed last year that the brand was working on introducing crypto payments across its retail network. Then in January, Jacob & Co became the first watch brand to accept crypto across its range of watches and jewellery.
"We're always looking for new ways to push our brand forward and be true disruptors," said Benjamin Arabov, Jacob & Co. CEO. "We chose BitPay because of their innovative and automated compliance and payment processing; this partnership will be a game changer for years to come for our customers as this makes the purchase process effortless."
The system sees Jacob & Co receive settlement in USD the next business day.
View this post on Instagram
NFTs
NFTs are usually presented as unique artworks and, while digital creators have certainly stepped up to produce virtual and often impossible watch NFTs, such as the photograph of the prototype Hublot Bigger Bang All Black Tourbillon Chronograph from industry veteran Jean-Claude Biver's personal collection or the 3D animation Jacob & Co. SF24 Tourbillon Piece Unique that sold at auction for $100,000 USD.
View this post on Instagram
However, Kevin O'Leary stated his belief that NFTs have far wider uses and could even grow the value of the entire watch industry by "20% overnight."
As rising prices begin to nudge all but the wealthiest collector out of the vintage market and even parts of the retail market for new watches, O'Leary sees limited edition NFTs as a way of buying into the hype surrounding specific examples, in the same way a print is more affordable than the original artwork.
"The Rolex Daytona white steel that I wore for nine years on Shark Tank went to auction and it sold for a crazy price for charity," said the investor who dubbed himself Mr Wonderful. "Afterwards, there were lots and lots of Shark Tank fans that wanted that watch, so I started getting contacted from people saying 'can I get the NFT of that watch'."
While this is not the first this has been attempted – with one collector turning his Patek Philippe 5711 into an NFT – O'Leary feels that even for vintage pieces, any such NFTs need to be issued by the brands themselves or at the least with their permission.
He also sees NFTs as a way of "removing friction" and allowing young watchmaking talent to break through, a contemporary version of the traditional subscription model that calls for a down payment to pay towards materials and costs. O'Leary suggests NFTs could be issued and sold to allow young watchmakers to produce their first pieces and then redeemed against a discounted price for the finished watch.
Crypto certainly promises to bring the notoriously cautious watch industry kicking and screaming into the 21st Century with the promise of wide-reaching changes, including the potential to eradicate fakes, but a lot of questions still need answered about the application of the technology and nothing happens in Switzerland at anything other than a glacial pace.