Craig Green's FW22 Runway Show Was the Collection He Was Destined to Make
Returning to his home turf to present his most considered collection — and adidas collaboration — to date.
1 of 16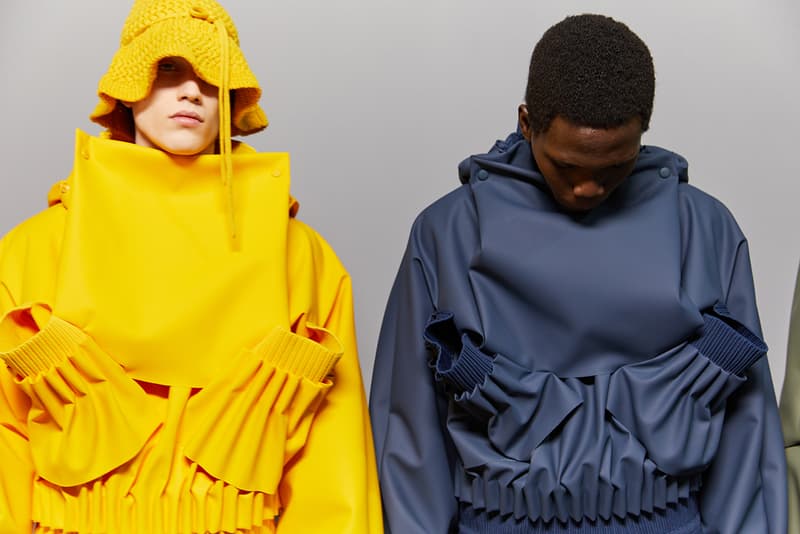 2 of 16
3 of 16
4 of 16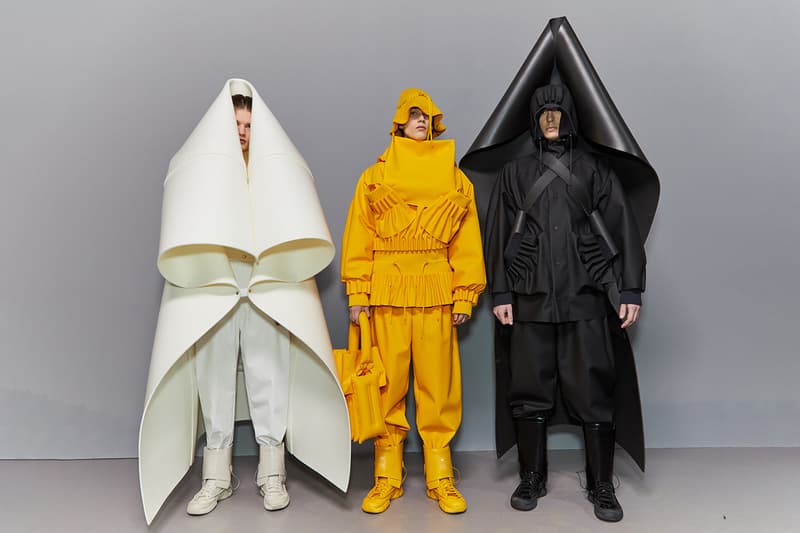 5 of 16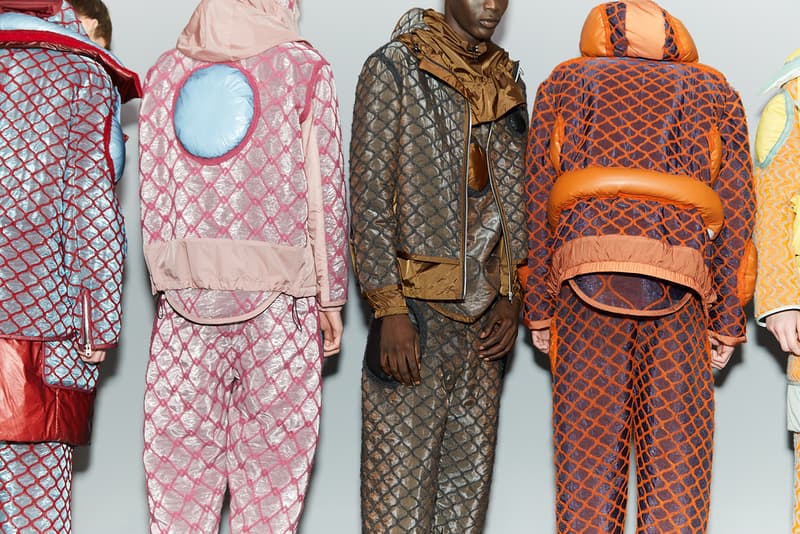 6 of 16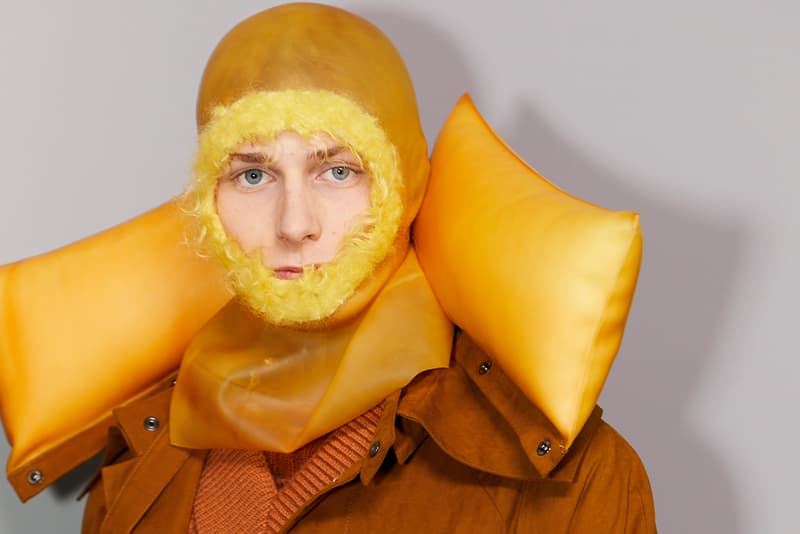 7 of 16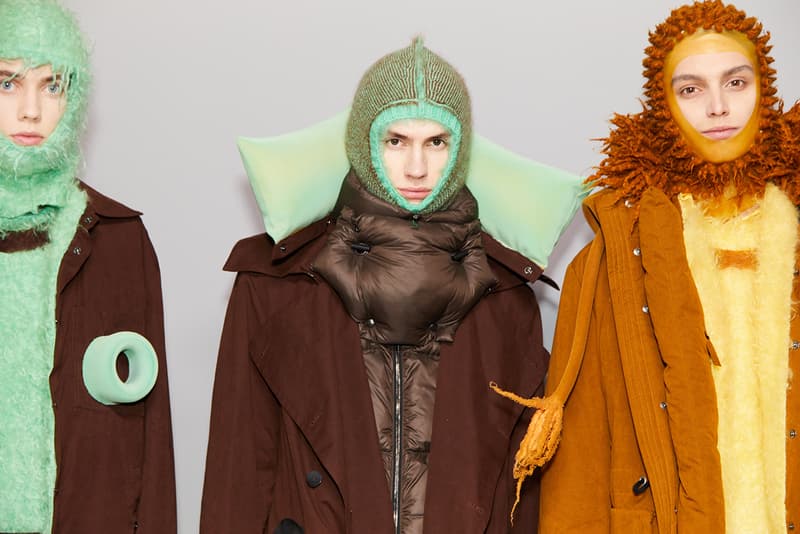 8 of 16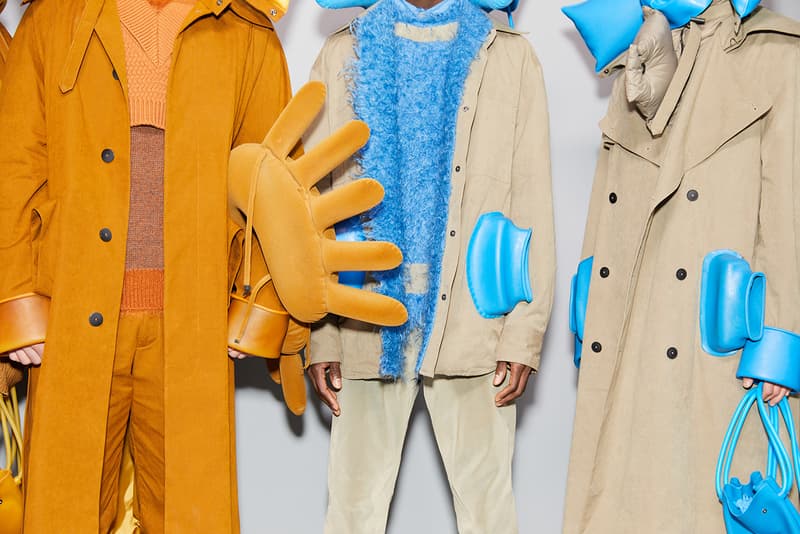 9 of 16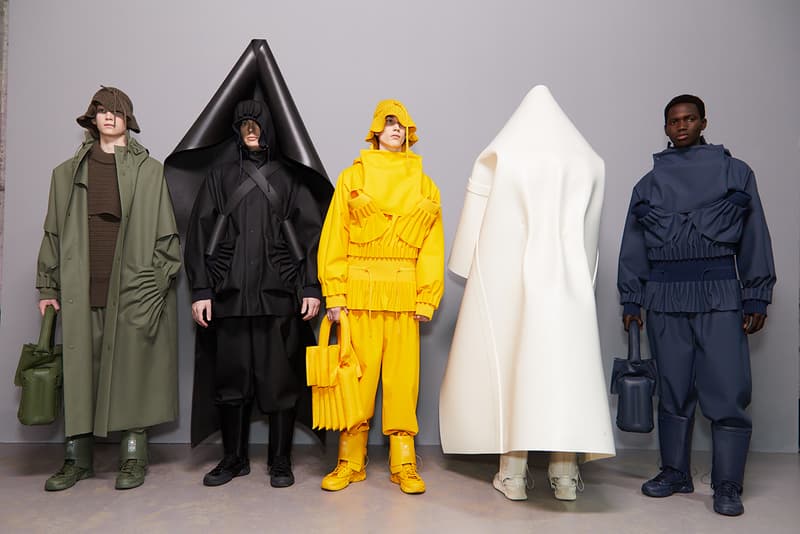 10 of 16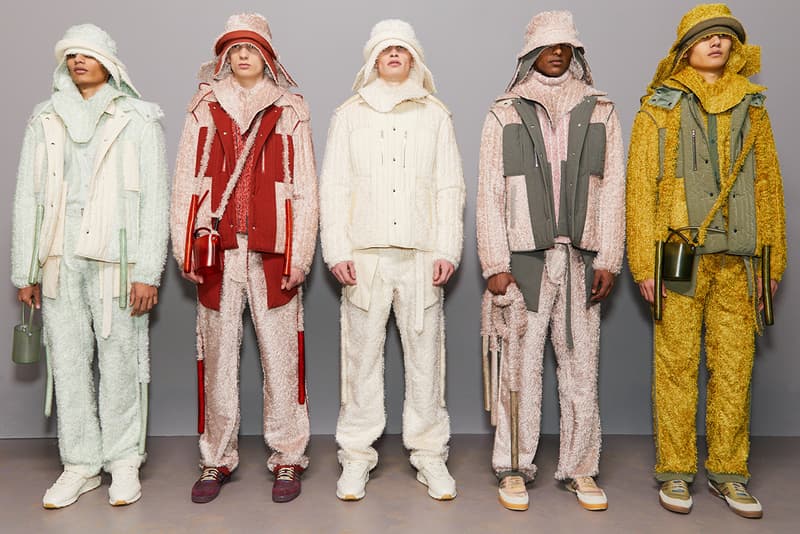 11 of 16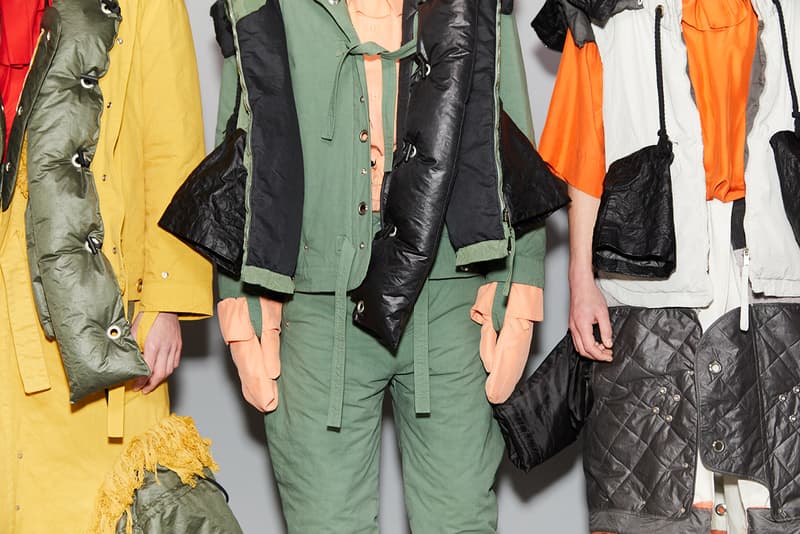 12 of 16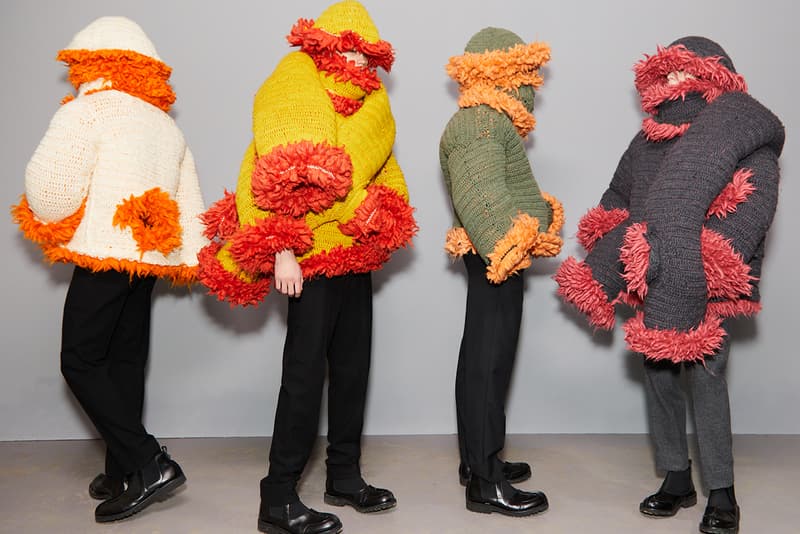 13 of 16
14 of 16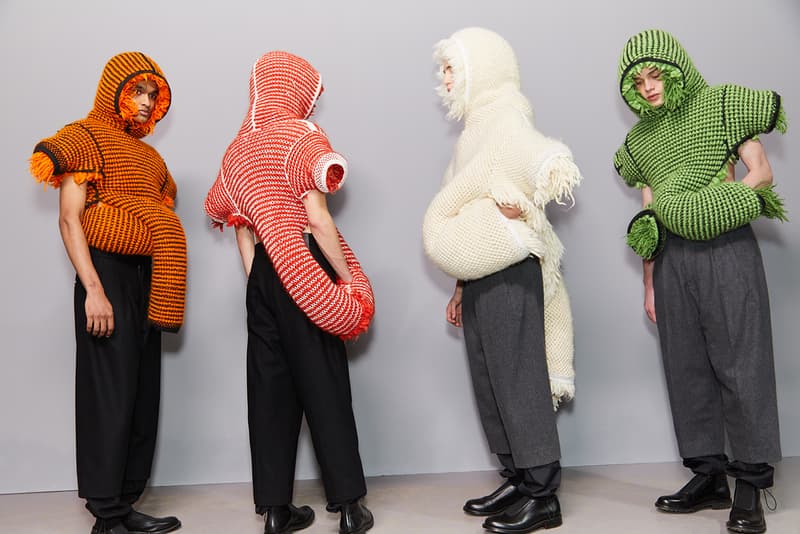 15 of 16
16 of 16
Craig Green has returned to his home turf for Fall/Winter 2022 following a two-season show hiatus, presenting his latest runway collection ahead of London Fashion Week's official launch. It was a much-anticipated affair, and while this was an off-schedule show (Green will also present in Paris later this year), the fashion week season was set to kick off with one of Britain's most celebrated and storied designers, and as expected, Green delivered.
Set in The Factory Project in East London's warehouse district, onlookers sat on inflatable water tubes as ominous music played in the background. But from the moment the first look came out from underneath the heavy red metal door, Green had his audience's attention.
A simplistic first look comprising a black coat and matching pants appeared alongside a hood equipped with the designer's usual technical rope and buckle touches. On foot were runway-specific adidas shoes, made from rubber and held together with bolts to create a slip-on bootie silhouette, somewhat akin to the orthopedic pairs shown in SS21. This look was echoed by the one that followed it, appearing more formal thanks to a utilitarian shirt jacket and matching trousers in black being paired with the same futuristic shoes and plenty of accessories, notably a fluffy bag.
However, as the show went on, it became clear what Green's message was this season. As the show notes state, "Treading forwards, Craig Green's travelers have re-appeared and begin to reconnect, forming a muddied rainbow procession that lights the way to new horizons." With this in mind, it felt as if FW22 was the collection Green was destined to make in his career, a triumphant return to the runway that carried over signature tropes, only elevated with a bolder, braver vision. 
The result included a full orange ensemble comprising a shirt that features a red zipped bag on the front, as well as a blacked-out look that was focused on the large rubber triangular sculpture harnessed to the model's body. However, details were not missed, as the jacket underneath sported puckered pockets cut at a 90-degree angle, and adidas Originals footwear transformed familiar silhouettes by adding wellington uppers onto them.
Elsewhere, traditional looks such as the various layers of jackets and straight-leg pants were reworked in blue and orange knits with yellow nylon puff pockets and slippers, while contrasting this were trench coats paired with puffy blue scarves and conceptual air-filled adidas boots with wooden soles — a theme that continued into various pieces and accessories this season.
The puff appeared again with a neckpiece that wrapped around the body, adorned with a fuzzy red sweater vest and technical pants, and yet again with a shoulder bag that can only be likened to a cow's udders, again worn with a fuzzy sweater vest. As the show notes continue to state, "Beneath the surface, a power is found in this intensely insulating softness, which steadily causes silhouettes to swell and blister. Puncturing garments, this rising force eventually spills outwards, creating turgid rays that spray from figures, before coiling around and crowning them. Faced with this outpouring, Green's men begin to harness the strength of these core streams, to finally forge stronger vessels on truer foundations. Soft form, mobile monuments  to personal journeys, lined with sensorial reminders, and riveted with a determined new optimism."
And optimistic the collection was, as closing the show were colorful, fluffy takes on the signature Craig Green two-piece jacket and trouser uniform, as well as bulbous knitwear and ribbed nylon sculptures for the body. Rounding out almost every look was an adidas shoe, appearing as either a BOOST-constructed adidas SL or the aforementioned runway pairs, as well as a pair of rather understated retro low-tops.
Take a look at the Craig Green FW22 collection in the images above, and stay tuned to HYPEBEAST for more information on that next adidas collaboration.
For now, check out HYPEBEAST's recent conversation with the designer in which we discussed his love for learning and sculptures.