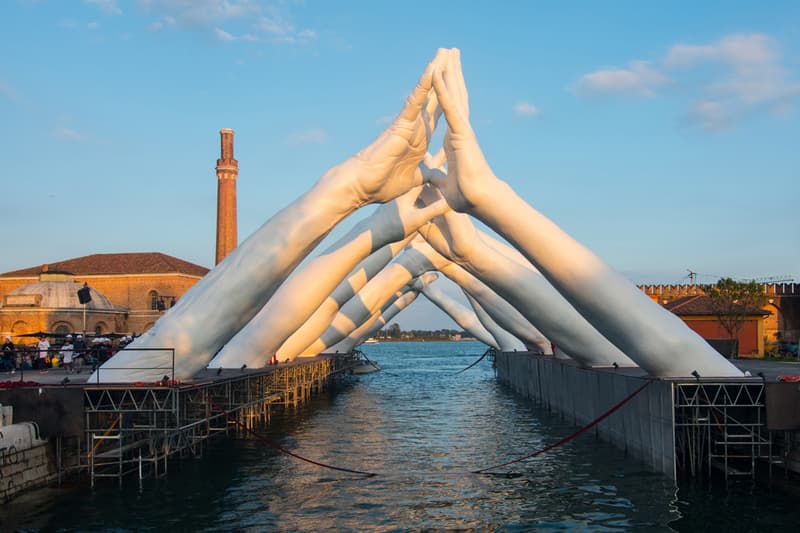 Adriano Pedrosa Will Be the First Latin American to Organize the Venice Biennale
"Pedrosa is an esteemed curator and director known for competence and originality."
---
Brazil has had quite the week when it comes to art. Following the news that President-elect Luiz Inácio Lula da Silva will reinstate the nation's ministry of culture, organizers of the Venice Biennale announced that Brazilian curator Adriano Pedrosa will oversee the 60th International Art Exhibition — marking the first time a Latin American has been appointed to the role.
"Pedrosa is an esteemed curator and director known for competence and originality," said Venice Biennale president Roberto Cicutto in a statement. "Now more than ever, La Biennale might address contemporary art not to provide a catalog of the existing, but to give form to contradictions, dialogues, and kinships," he added.
By no means will the 2024 exhibition be new for Pedrosa, who has spearheaded curatorial programs in Brazil over the past two decades, as well as working on the Istanbul Biennial and Shanghai Beinnale, amongst many. Pedrosa was also recently appointed as a 2023 recipient of the Audrey Irmas Award for Curatorial Excellence, given by the Central for Curatorial Studies at Bard College, New York.
"I am honored and humbled by this prestigious appointment," Pedrosa said in a statement. "The Biennale is certainly the most important platform for contemporary art in the world, and it is an exciting challenge and a responsibility to embark on this project. I look forward to bringing artists to Venice and realizing their projects."
In related news, Quilo is a new publication that explores contemporary Brazilian writing and photography.