STAMPD Debuts Aspen Sushi Club Capsule, Inspired by the Japanese Culinary Art Form
Chris Stamp and Nobu Matsuhisa bring the art of sushi to Aspen.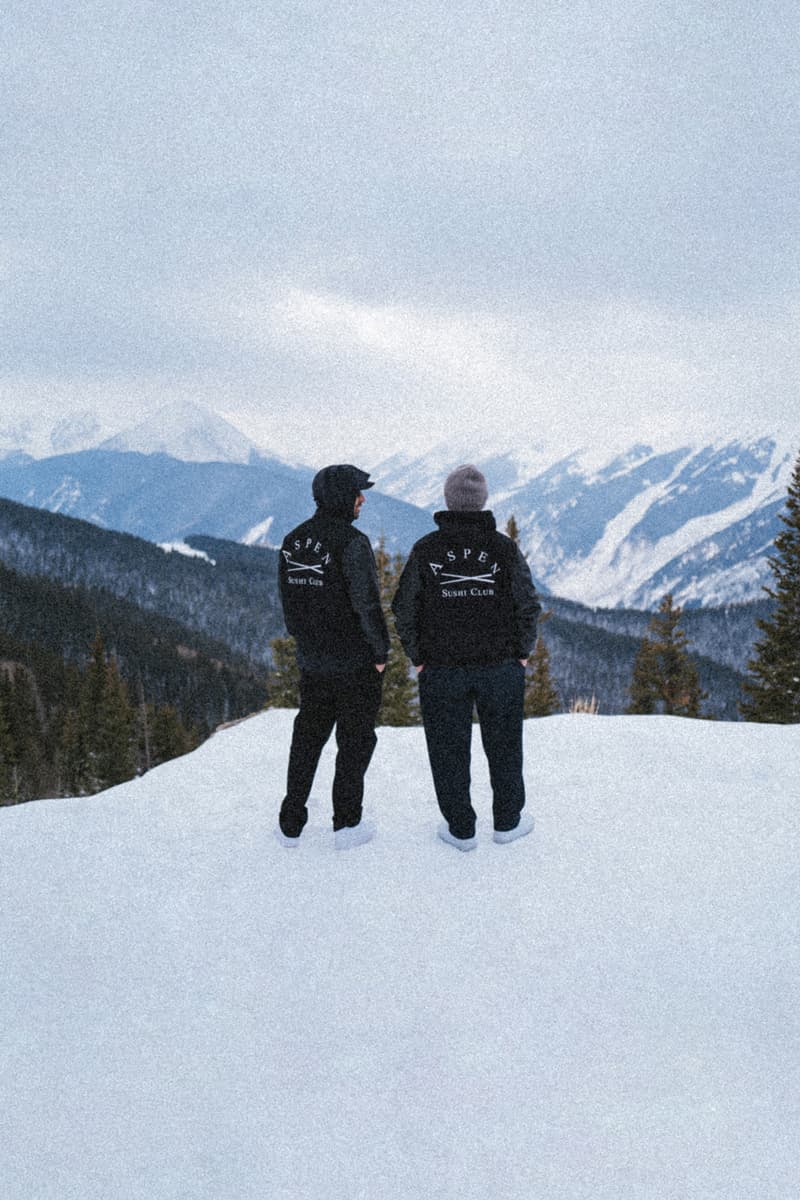 1 of 10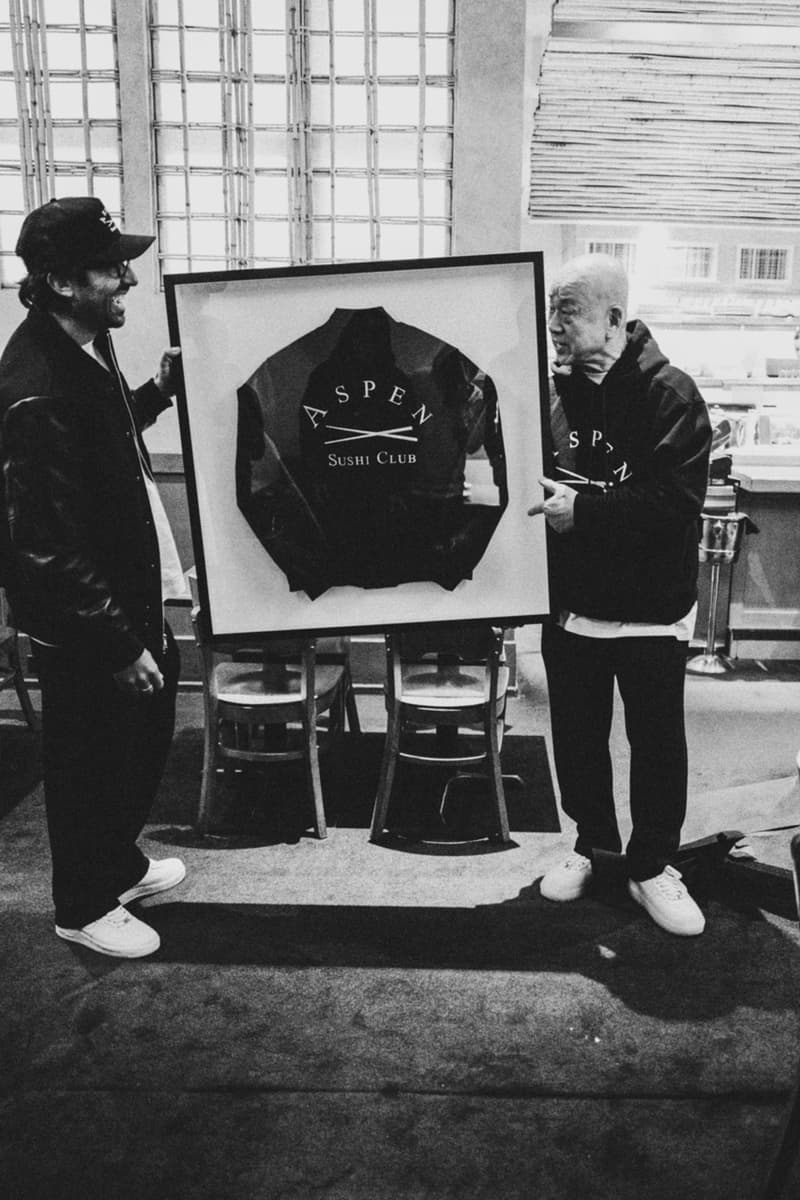 2 of 10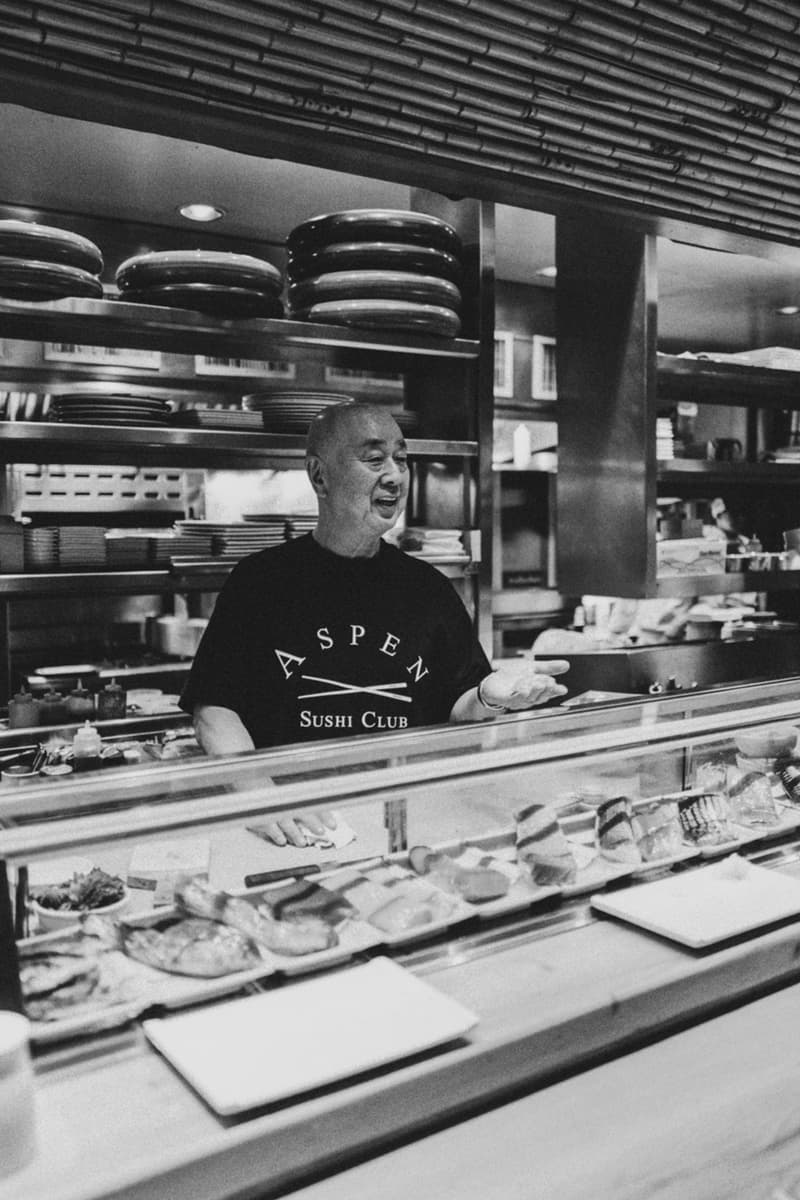 3 of 10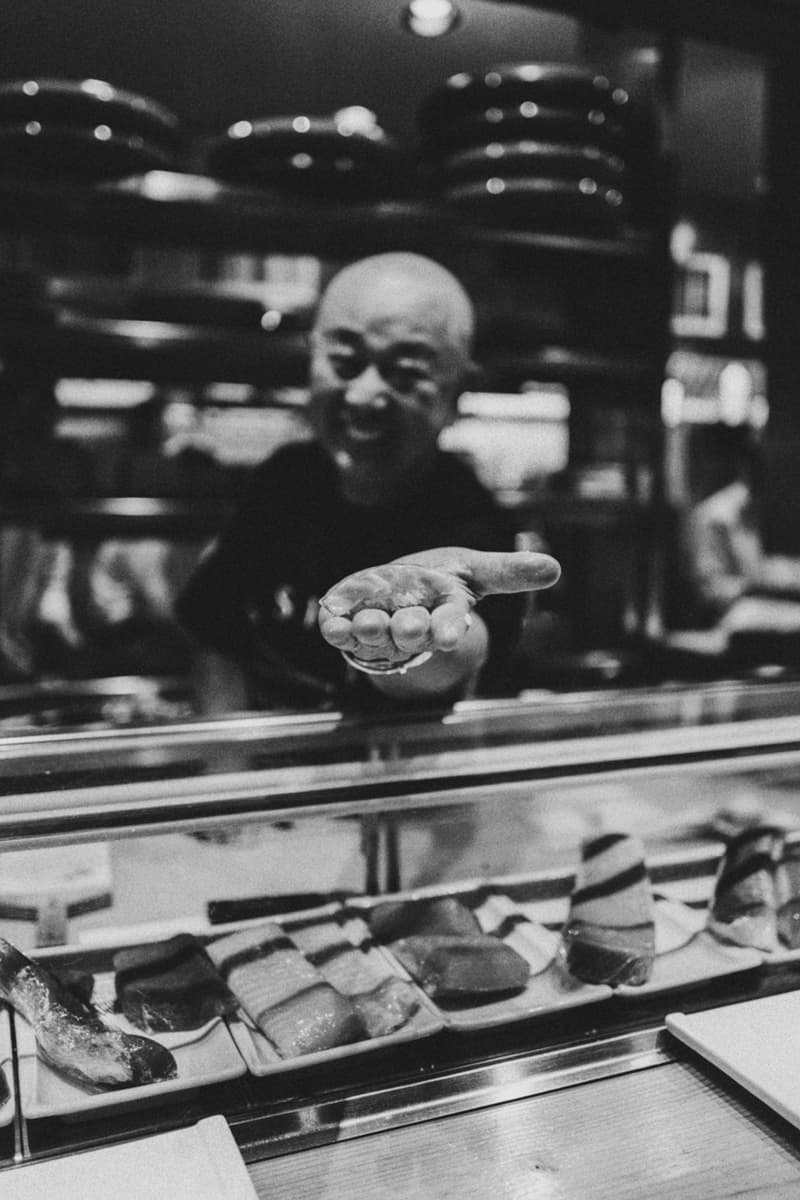 4 of 10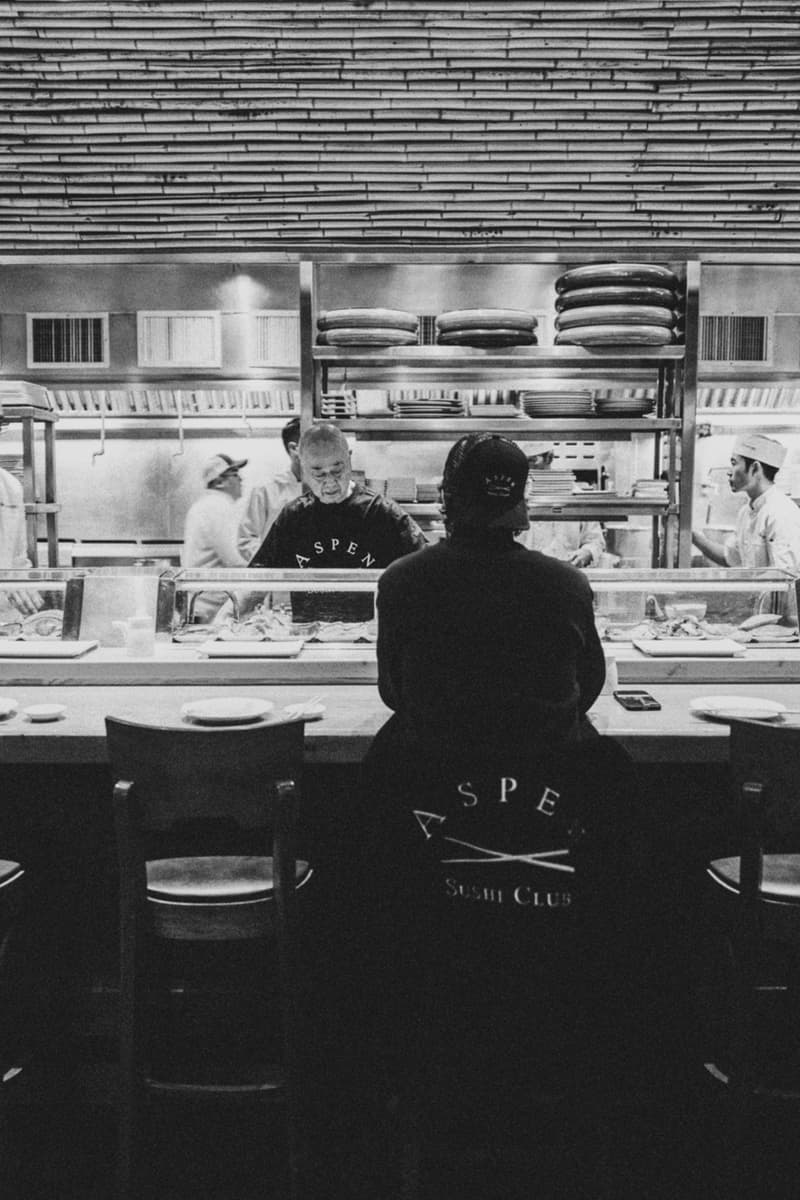 5 of 10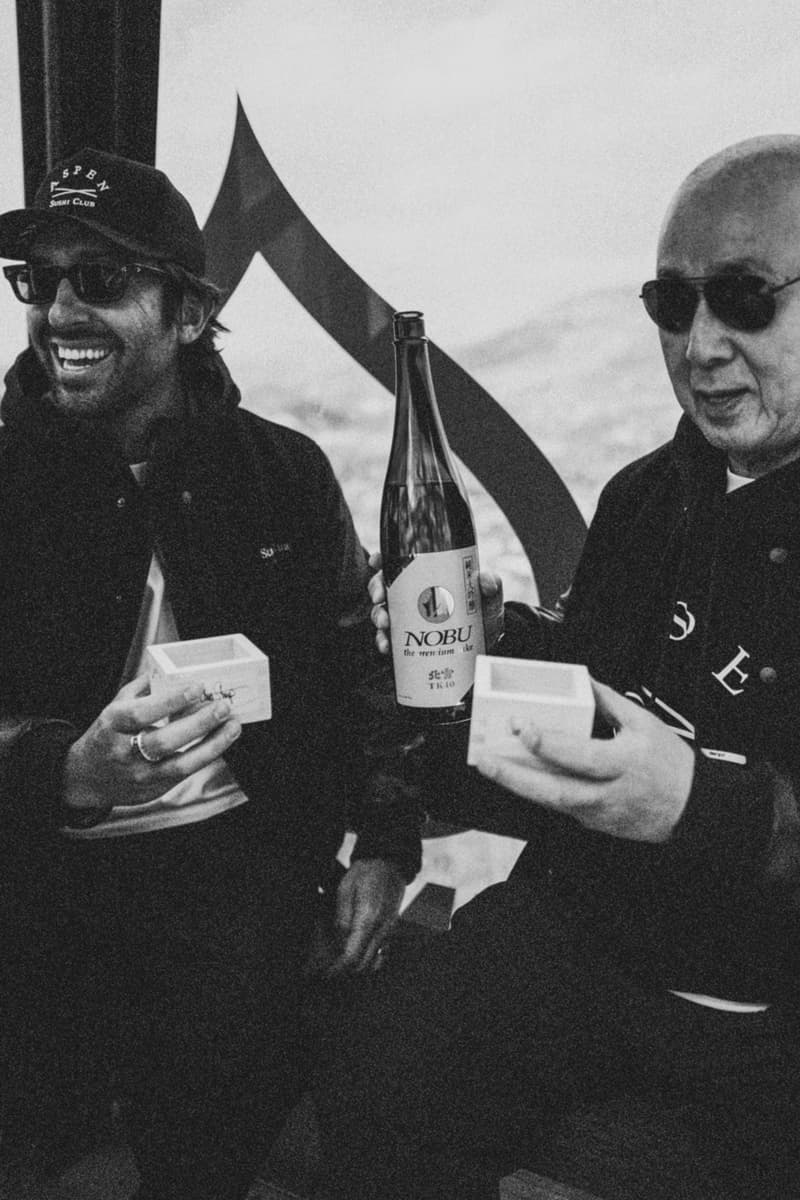 6 of 10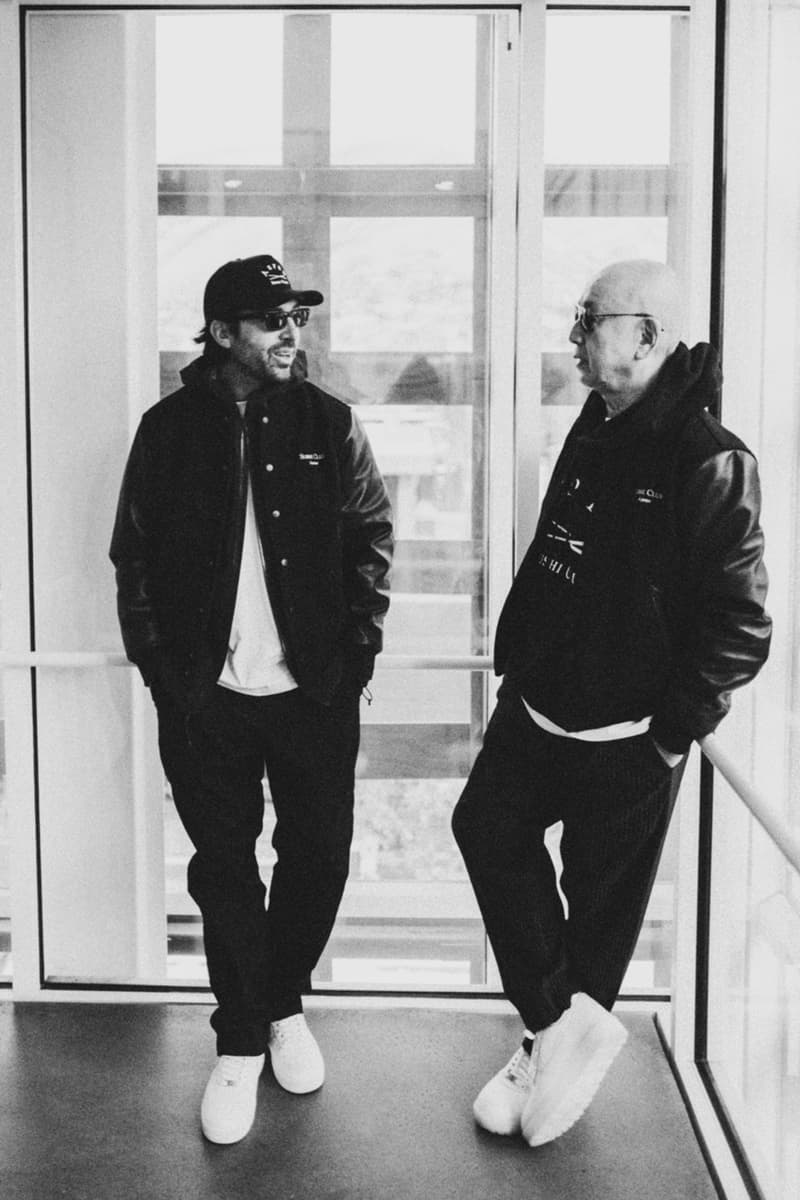 7 of 10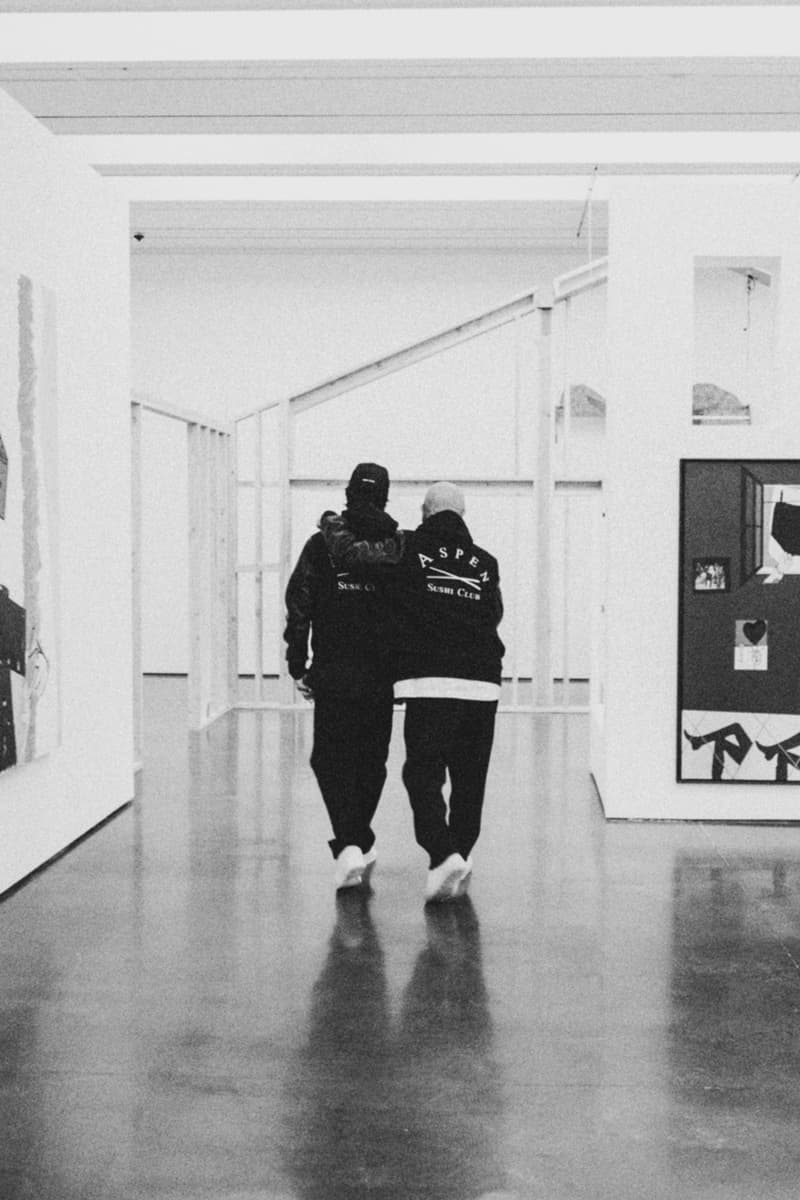 8 of 10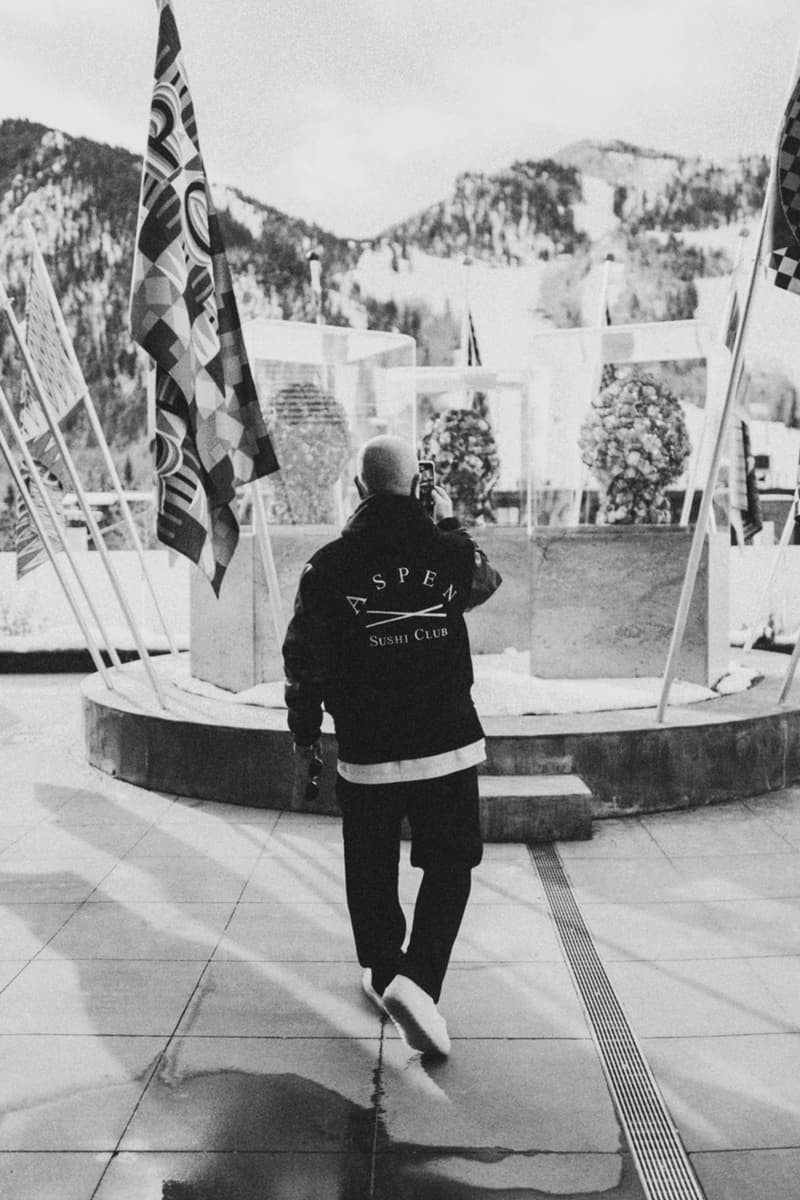 9 of 10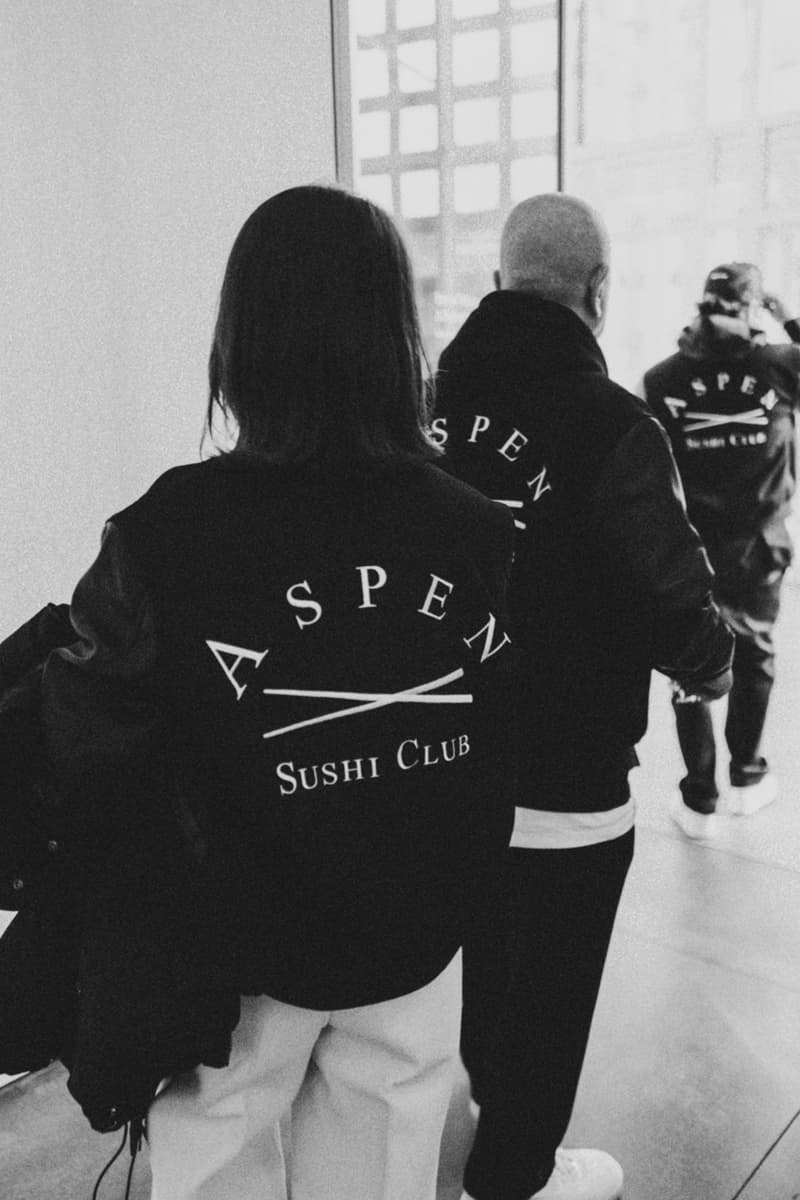 10 of 10
When Chris Stamp and Japanese chef Nobu Matsuhisa embarked on their first Sushi Club in 2021, the idea stemmed from a mutual love and understanding of food, culture and art. Originally home to Beverly Hills, the franchise has since expanded to Aspen, Colorado, debuting an outdoor-centric take on Japanese cuisine. The Aspen Sushi Club capsule commemorates this moment by encapsulating the duo's origin story across the collection's relaxed letterman jacket, hoodie, T-shirt and hat.
At the heart of the capsule lives the snow-capped wonder of Aspen, where Stamp's family operated a small business for 18 years and the town where Matsuhisa opened his second restaurant in 1998. Repping love for the glamorous winter oasis, the collection is an ode to this entrepreneurial spirit and the journey of forging a community with like-minded creatives. The Sushi Club is a social hub where fashion, food and art collide. Graphic chopstick logos sparingly adorn each garment and speak to the fusion of STAMPD's SoCal-inspired minimalism and Japanese design, dominated by black, white and cream tones.
Highlighted in the collection is the Aspen Sushi Club Varsity Jacket, a wool letterman with contrasting leather sleeves and white embroidery on the front and back panels. The reinterpreted track-style jacket has a sporty, streamlined silhouette, refined by a standing collar. The range also introduces the trucker hat decorated with the remixed chopstick logo dedicated to Aspen. As a celebration of food and fashion, the capsule makes for a satisfying appetizer, only second to the artistry of Matsuhisa's fusion cuisine.
The Aspen Sushi Club Collection will be available Friday, December 9, in store at Matsuhisa Aspen from 12:00 – 4:00 p.m. MST only, online starting December 10 at 9:00 a.m. PST and in store at Stampd La Brea starting at 11:00 a.m. PST.