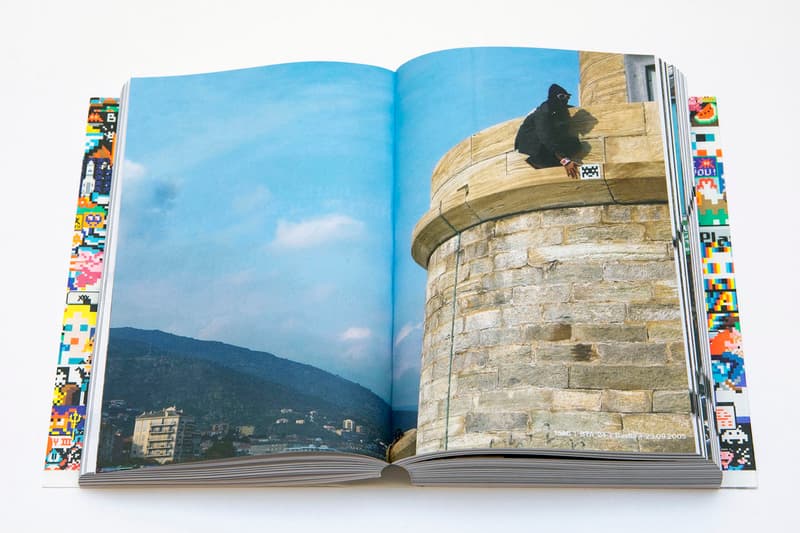 1 of 14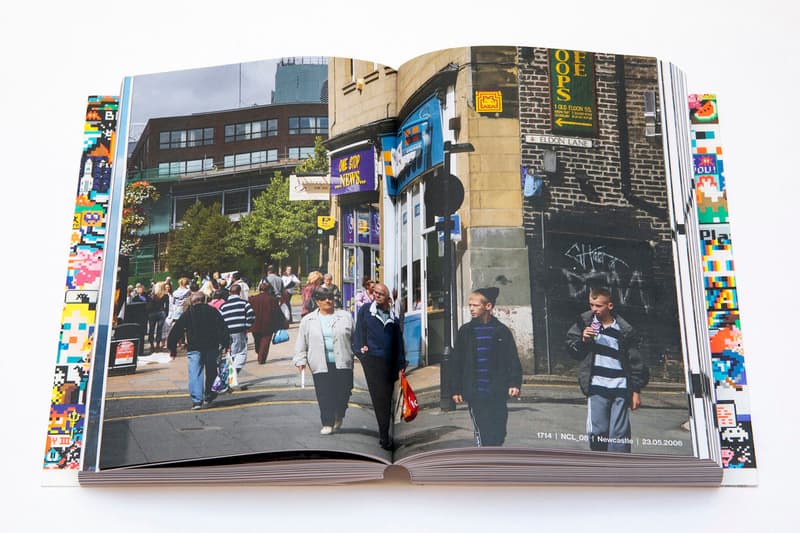 2 of 14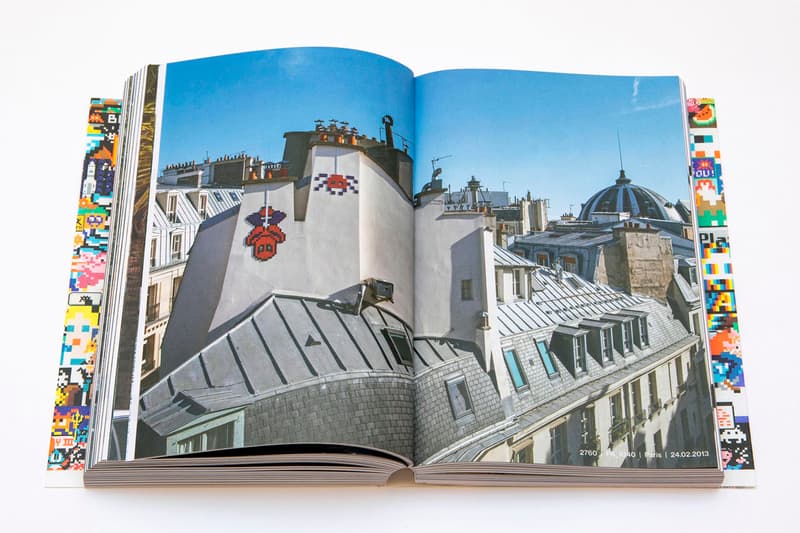 3 of 14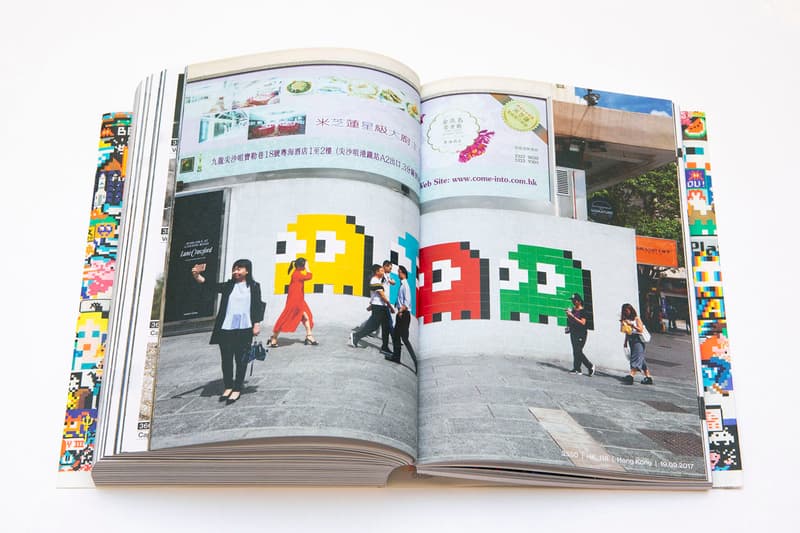 4 of 14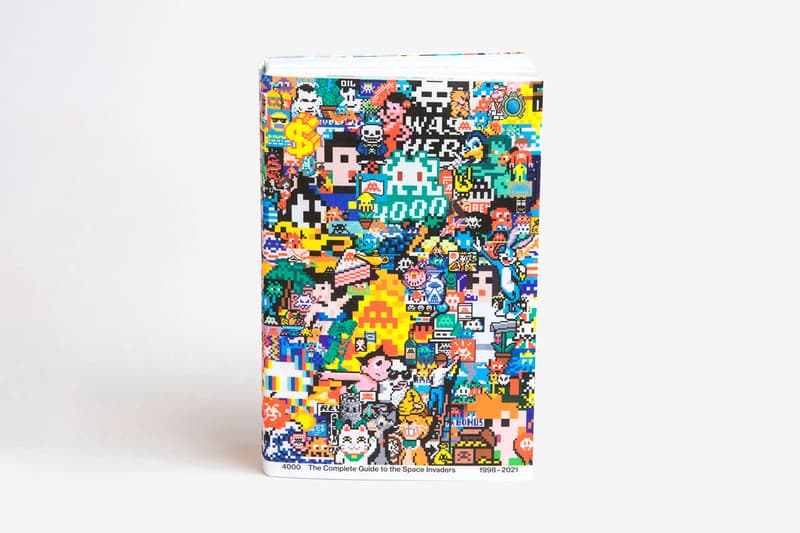 5 of 14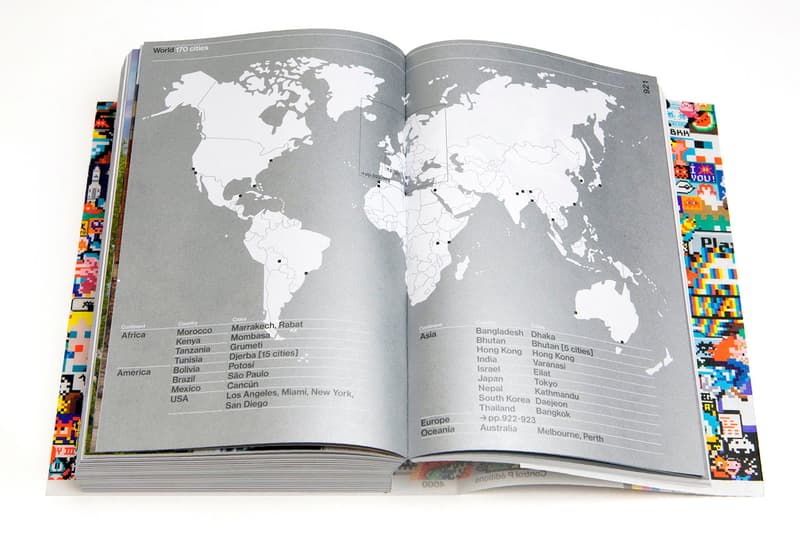 6 of 14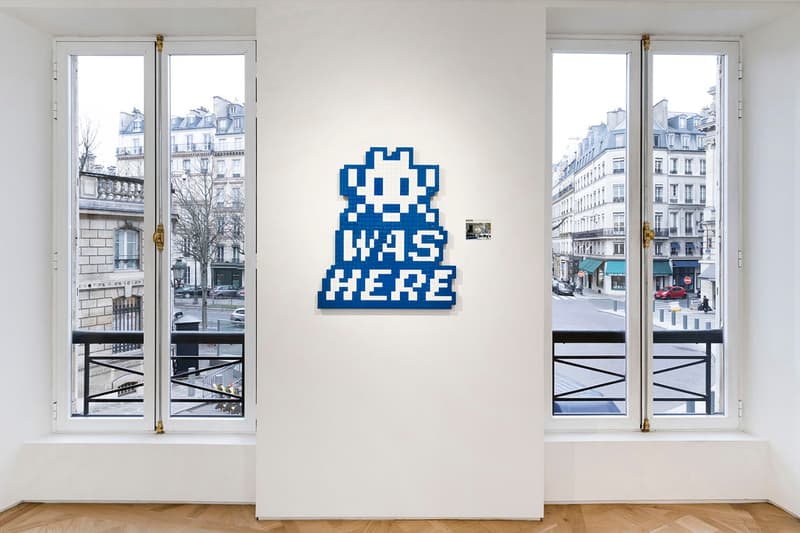 7 of 14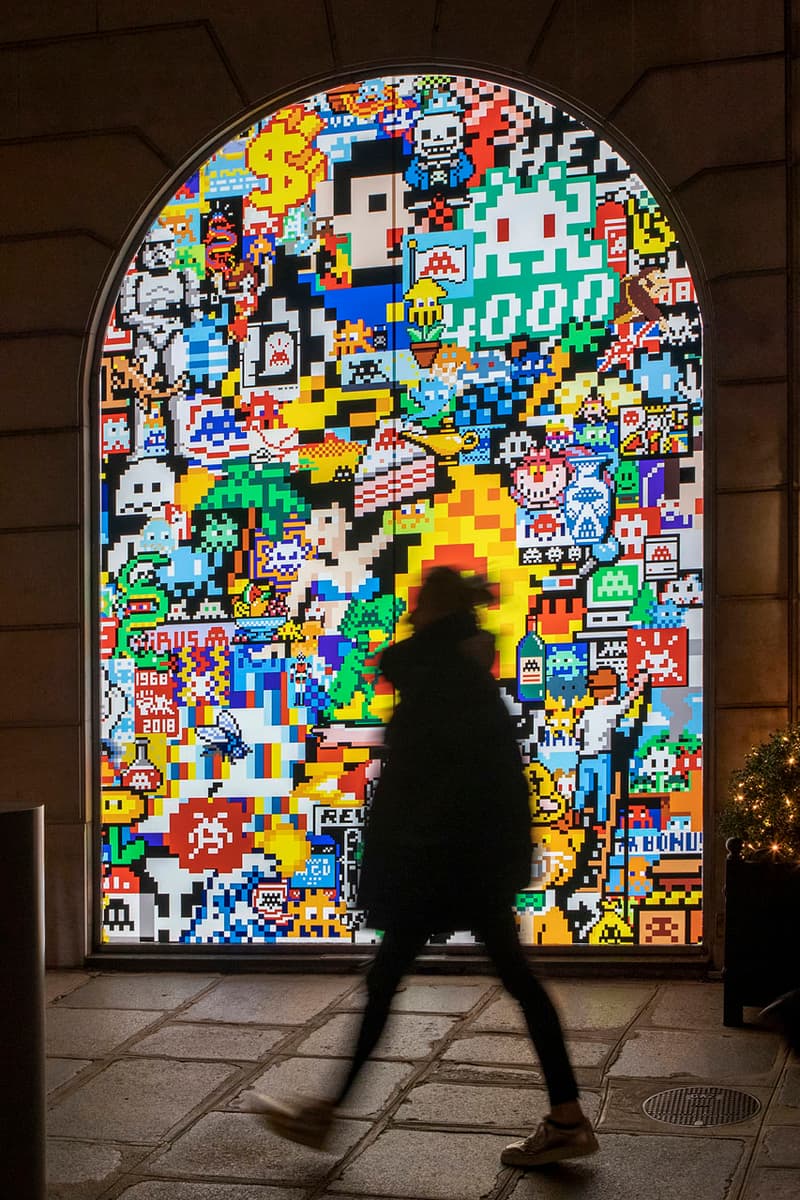 8 of 14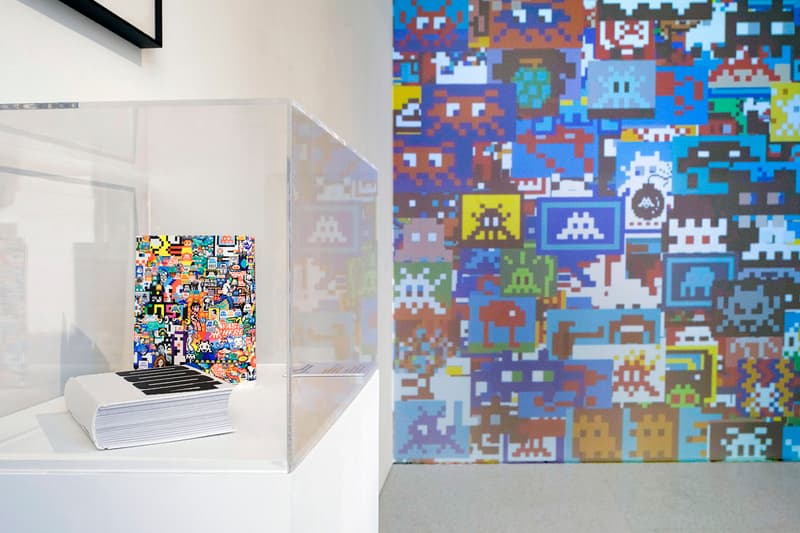 9 of 14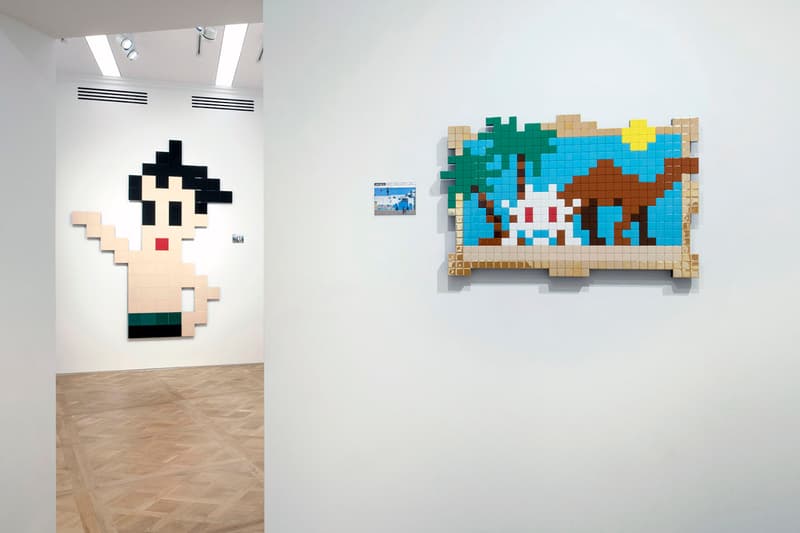 10 of 14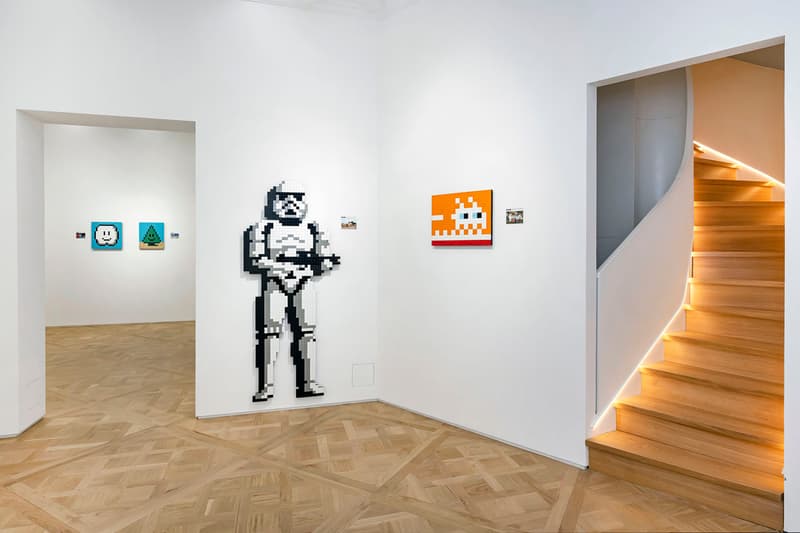 11 of 14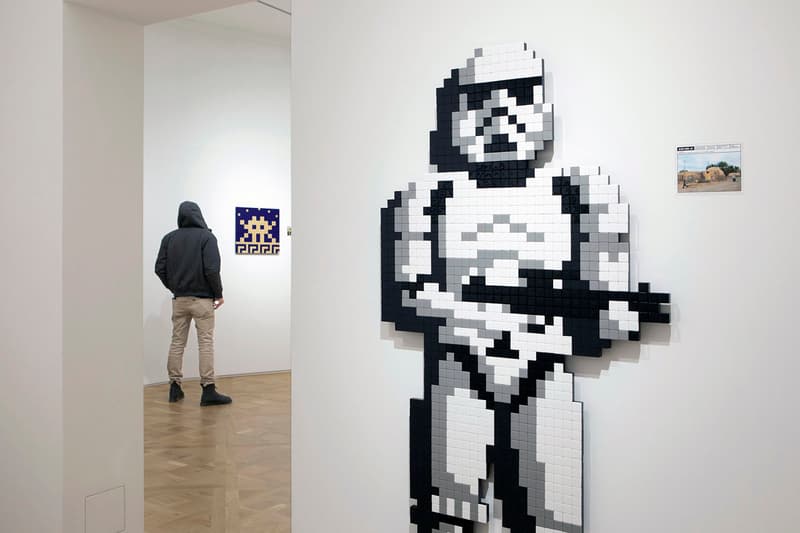 12 of 14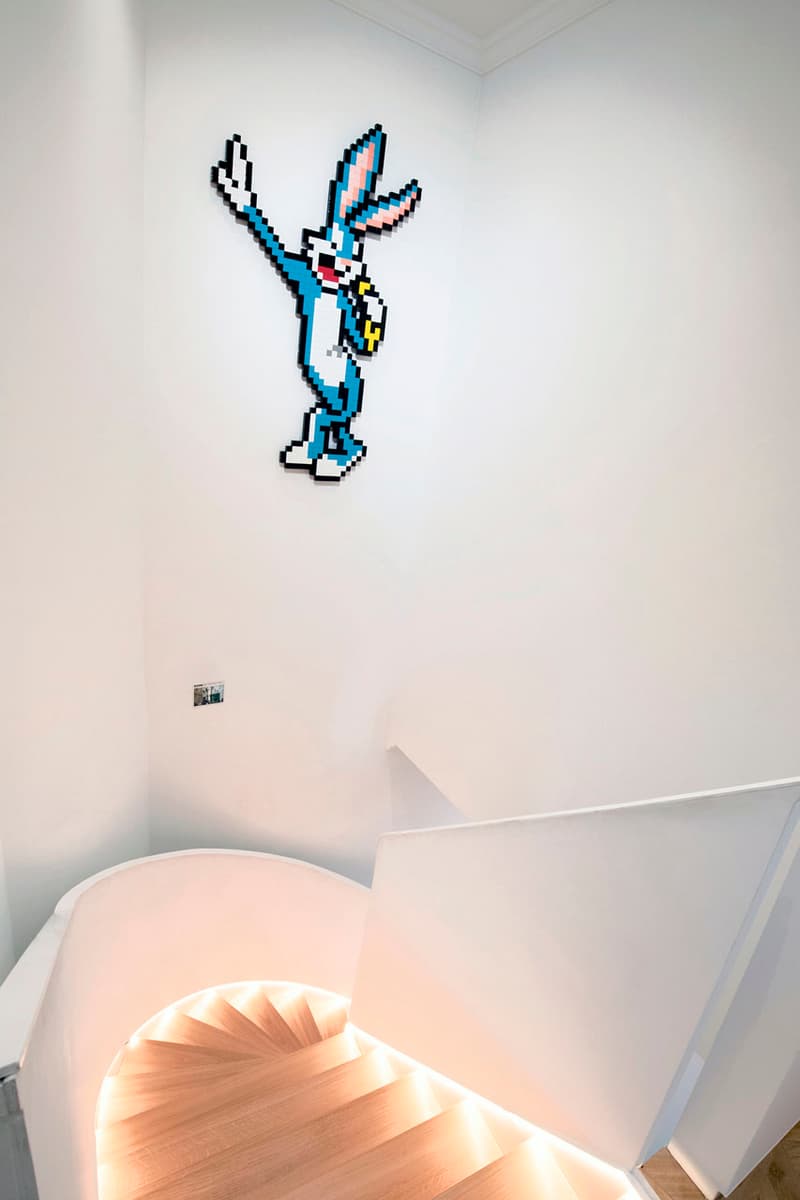 13 of 14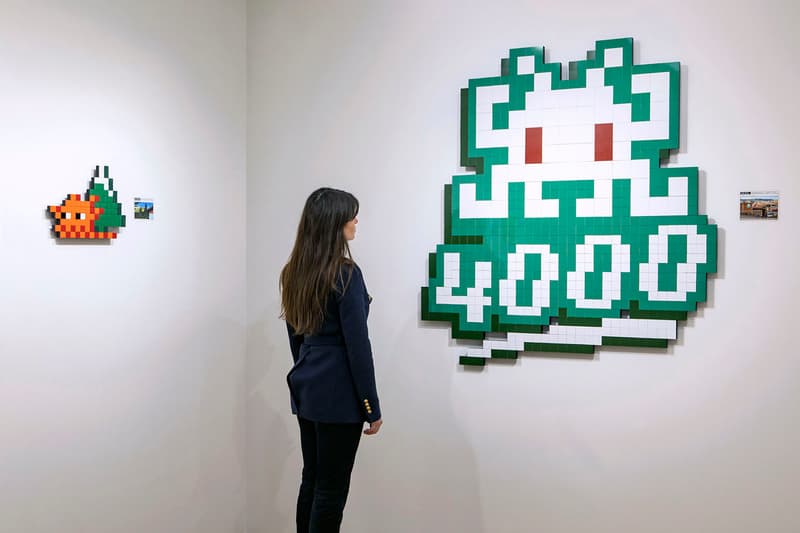 14 of 14
Invader Chronicles 4,000 'Space Invaders' Artworks in New Encyclopedia
In tandem with the opening of a new exhibition in Paris, titled '4000.'
---
Invader has released a new book, titled 4000 — The Complete Guide to the Space Invaders, 1998-2021, looking back on more than 20 years of the artist's mythical Space Invaders project.
The 1,024-page book marks a huge milestone for Invader, who installed exactly 4,000 Space Invaders artworks in 170 cities over the course of two decades. A true encyclopedia, the publication documents the artist's journey, from his first installation in the suburbs of Paris in 1996 to his 4,000th work in Bolivia, situated precisely 4,000 meters above sea level, in 2021. And it explores Invader's artistic approach, from his location choices, size variations and motif selections.
"My books are an integral part of my art," said Invader in a statement. "They are entirely created in my studio and I dedicate as much care and attention to them as I do to the rest of my work. This new book is definitely the most ambitious one I have made so far … This guide takes its readers on an aesthetic and spatio-temporal journey through my Space Invaders project."
Alongside the book's debut, Over The Influence Gallery presents 4000, Invader's first solo exhibition in a Parisian gallery since 2011. The showcase revisits 11 years of the French artists' international works, uniting 40 Aliases crafted in reference to 40 space invaders across the globe. The gallery is open until January 22, 2023.
4000 — The Complete Guide to the Space Invaders, 1998-2021 is now available in bookshops and on the artist's website for €40.00 EUR. Take a look at the book and Invaders' new exhibit in the gallery above.
Elsewhere, RVB Books released the first monograph on Jean-Philippe Delhomme.