Bobby Hundreds Teases 'Pokémon' x The Hundreds Collaboration
For those that want to be the very best, like no one ever was.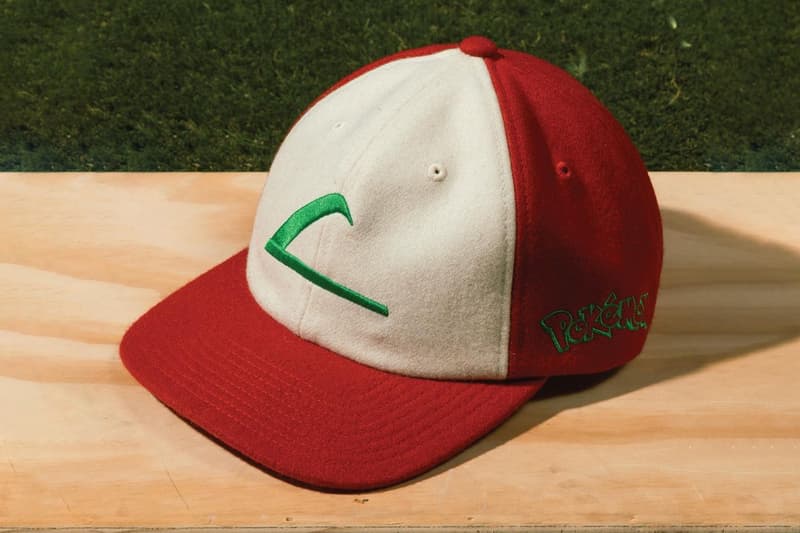 Building on The Hundreds' extensive lineup of sought-after collaborations, Bobby Hundreds recently teased an upcoming release with Pokémon. Taking to Instagram, the American streetwear figure shared a post revealing the release date for the team-up and shared that NFT holders in the Adam Bomb Squad and Badam Bomb Squad would get first access. The initial reveal shows The Hundreds' signature text logo reimagined with Pikachu's head replacing the usual Adam Bomb.
Bobby Hundreds built on the post, sharing another image revealing a take on titular hero Ash Ketchum's hat included in the Pokémon x The Hundreds collection. The felt hat expressing the colors of a Pokeball is inspired by the signature accessory the iconic Pokémon Master got before the start of his journey.
The Hundreds rendered a faithful expression of the official Pokémon League Expo hat that Ash go by sending postcards to win. The cap features the Pokémon League "L" at the front and Pokémon branding embroidered on the side in matching green.
The Hundreds' has also shared a teaser of a letterman jacket included in the collaboration that shows Pikachu and Cubone, leading to expectations that the range will focus on Generation 1 Pokémon.
Check out the teaser below and expect the Pokémon x The Hundreds collection to be available starting December 8.
View this post on Instagram
View this post on Instagram
View this post on Instagram
For more contemporary fashion, Los Angeles meets Jakarta with The Hundreds and AGLXY's collaboration.