Kelly Wearstler Creates Knots From Stone for First Arca Collection
Combining cutting-edge technology with centuries-old materials.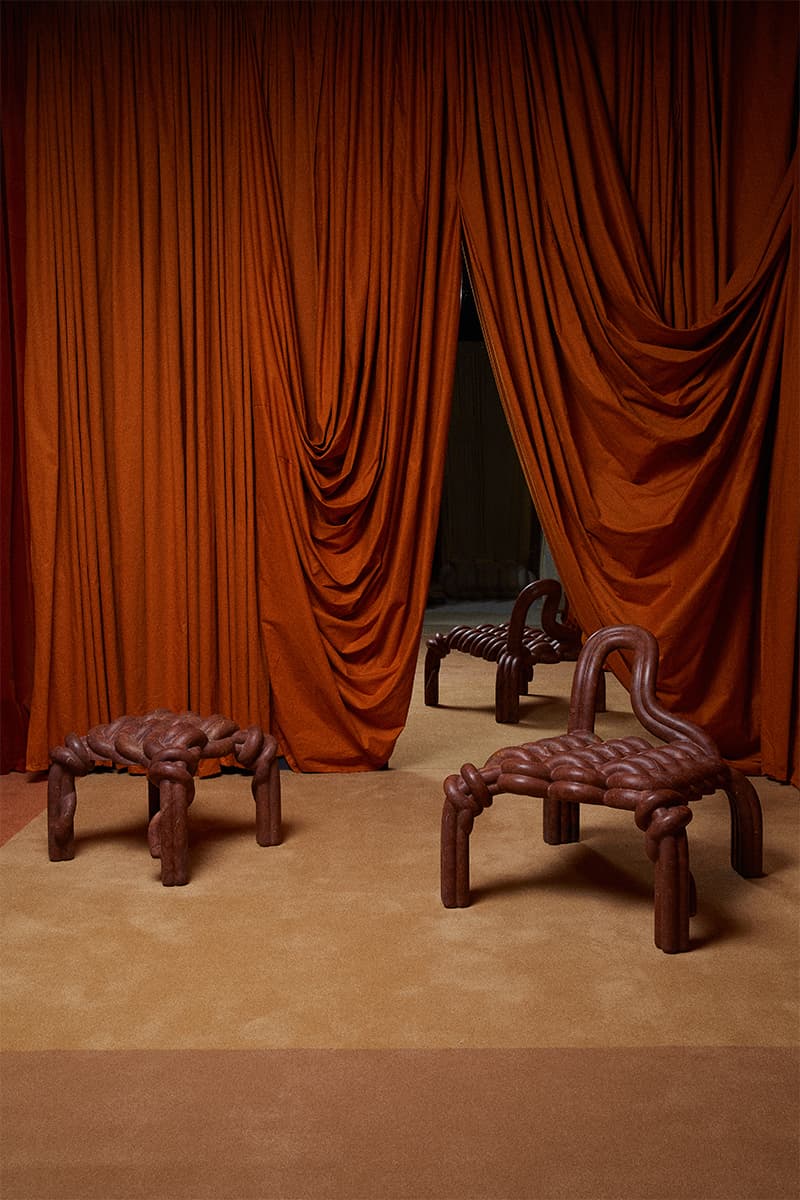 1 of 8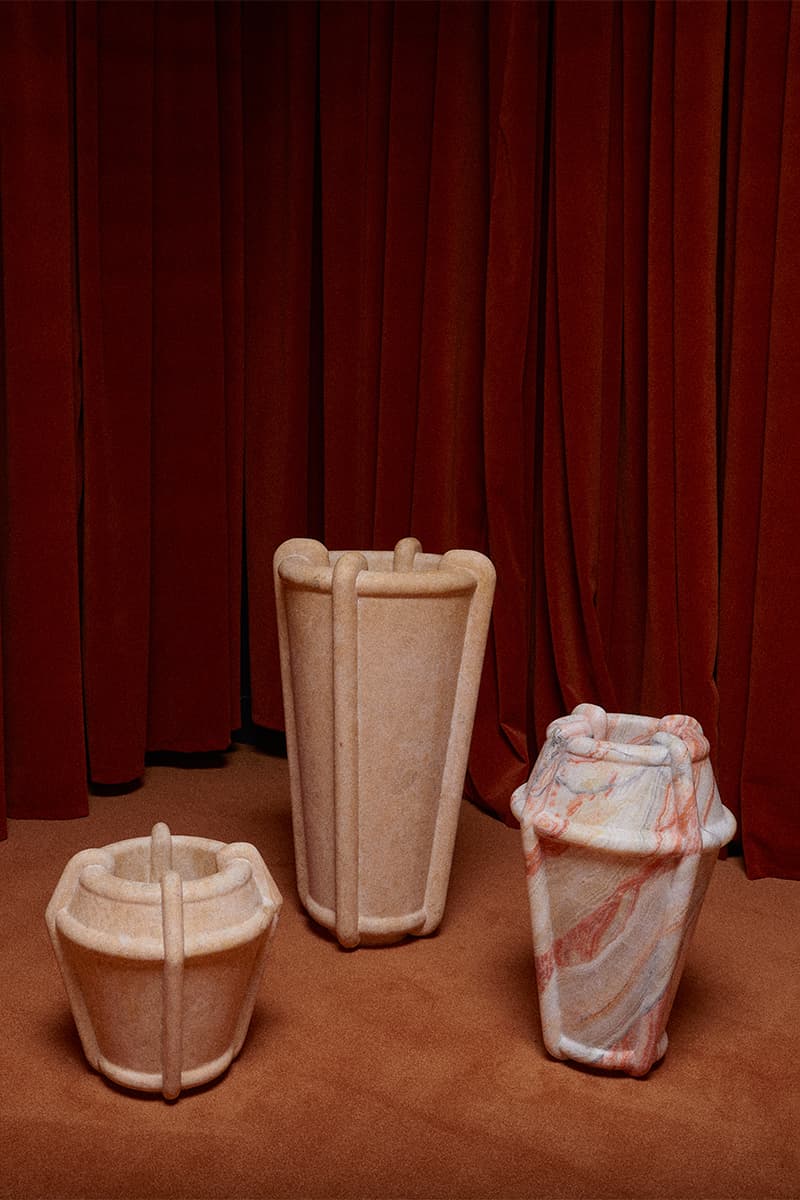 2 of 8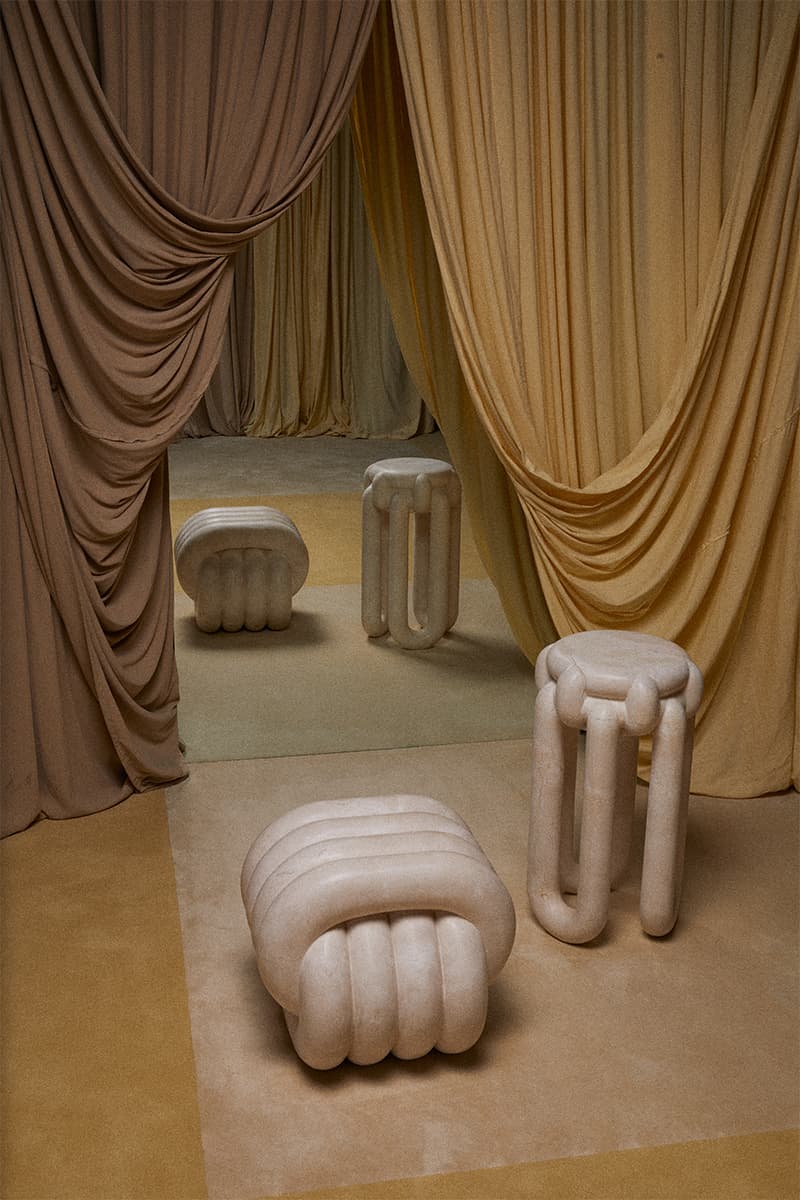 3 of 8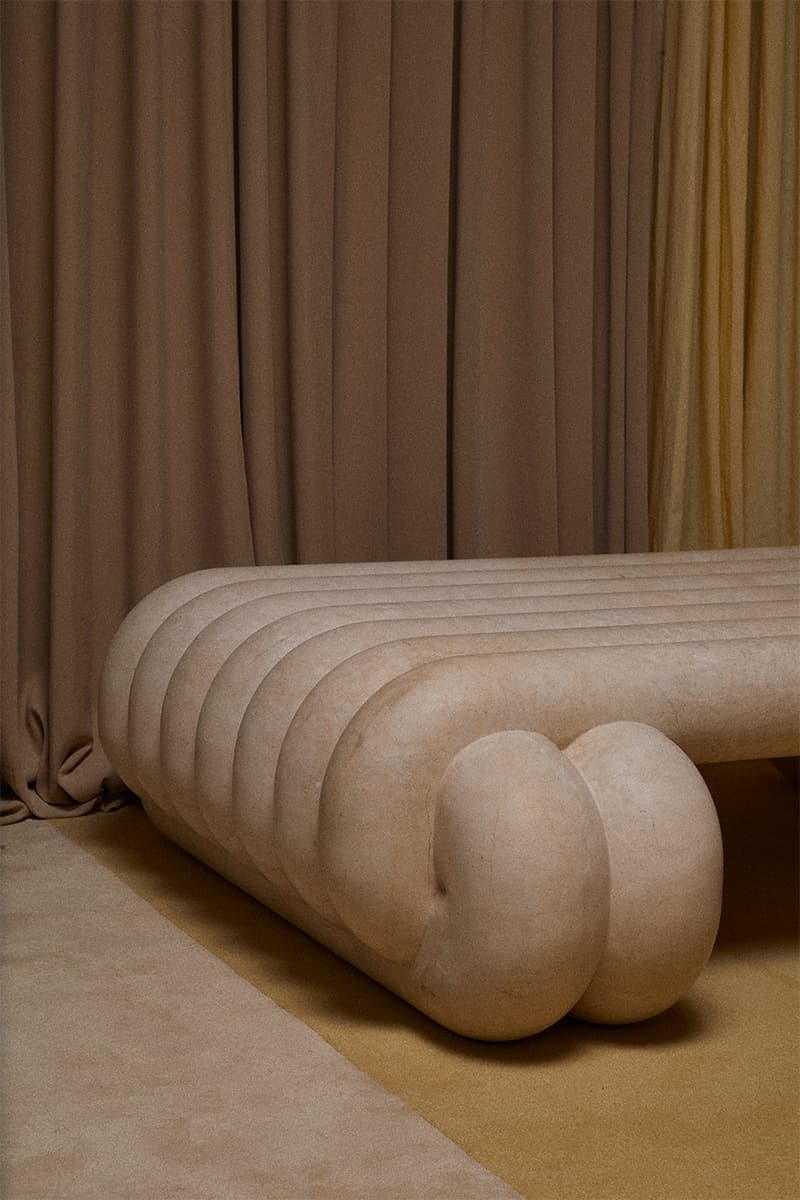 4 of 8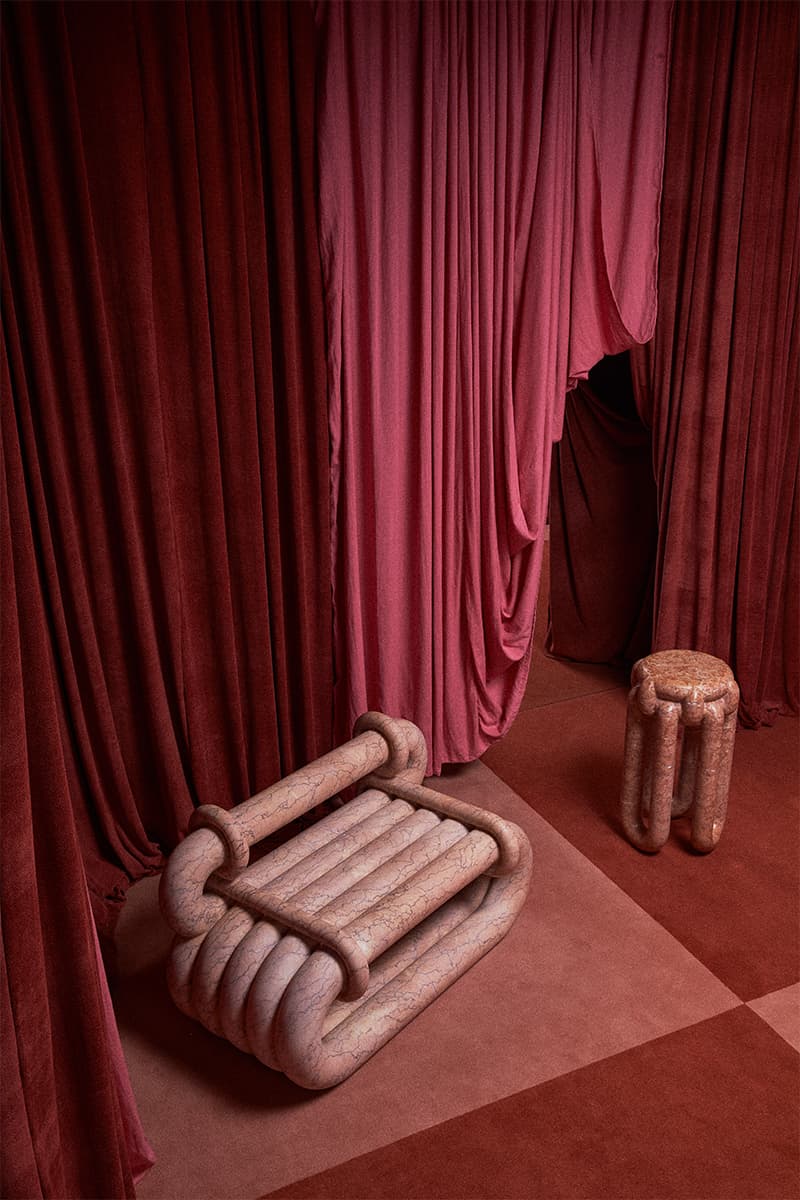 5 of 8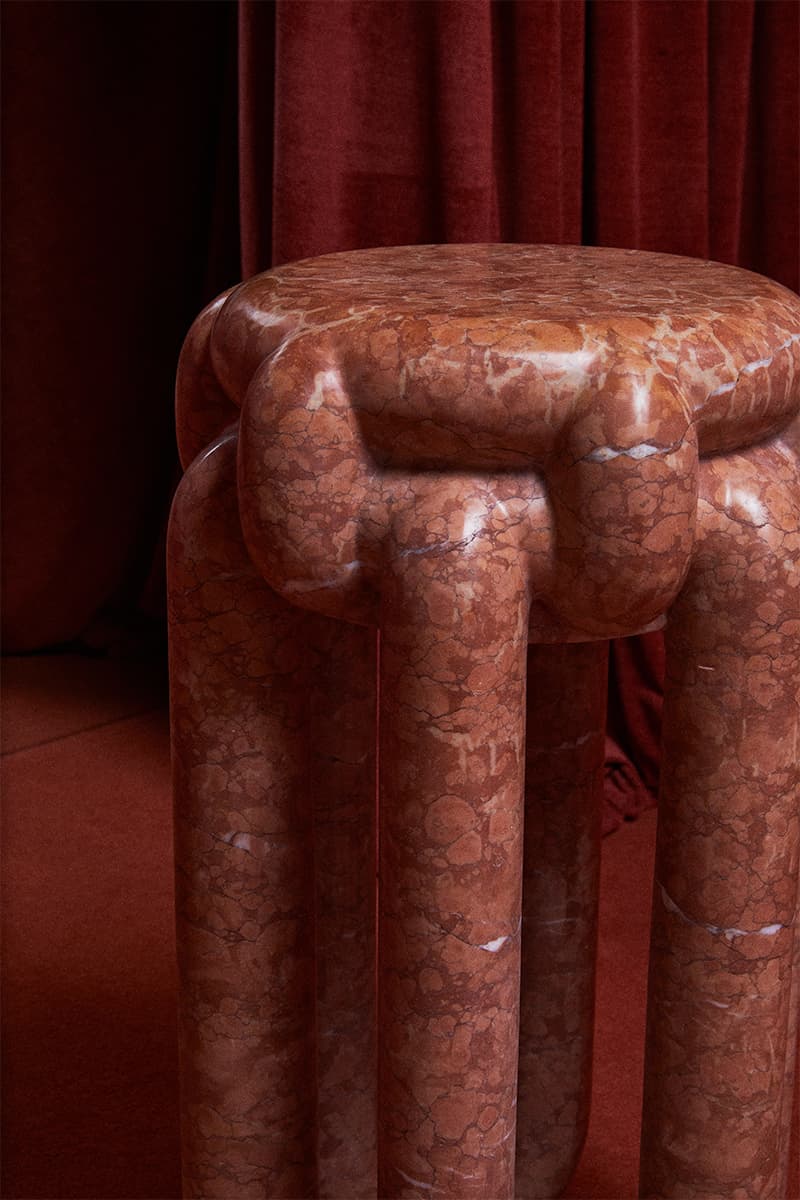 6 of 8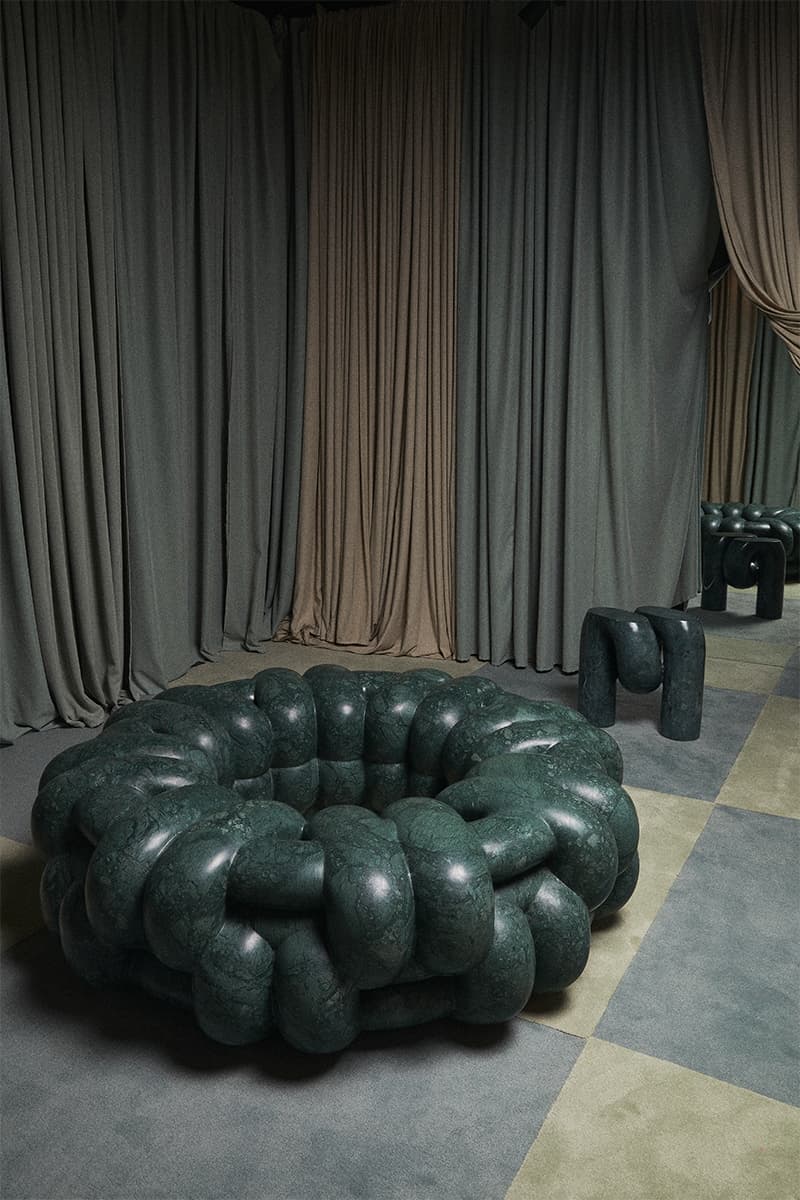 7 of 8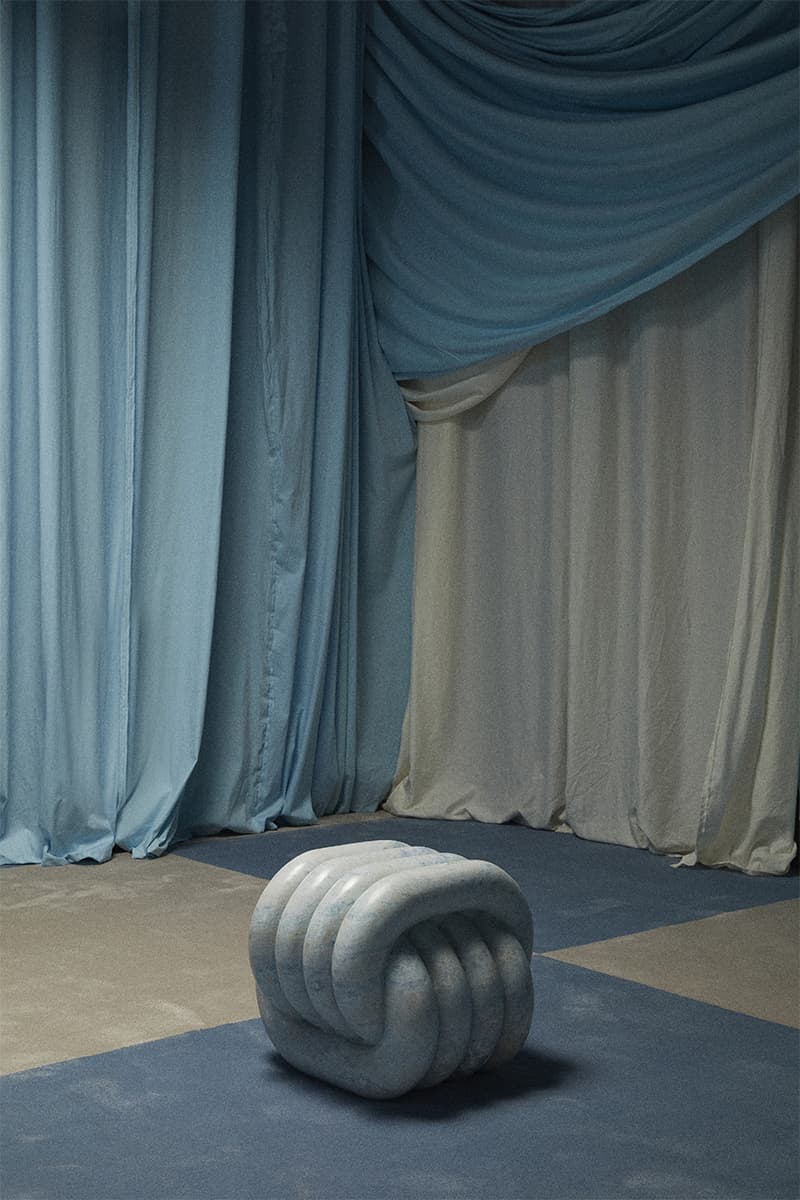 8 of 8
Kelly Wearstler has used natural stones to create a range of furniture and accessories for Arca. Named Nudo, the pieces feature forms inspired by ancient weaving techniques and see an otherwise solid material crafted into a soft-looking shape.
Wearstler has long been a friend of the Arca brand, often going to them when selecting materials for her interior design projects. In the summer of this year, they reached out to the designer to see if she wanted to create her own collection using their stones – an opportunity at which she jumped.
For Wearstler, the concept of duality led to the direction of the project. The solidness and heaviness of the natural stone brought about the idea of creating softness and sensuality through her design. The technology used to cut and shape the stone would allow for complex forms, and as such, she began looking at the shapes created by ancient knotting techniques.
"With these designs, I was deeply interested in exploring the possibility of creating a real softness through curvaceous shapes within the fortitude of marble," she says. "The universal craft of weaving is rooted in ancient cultures from across the globe and each piece in Nudo pays homage to that history". In keeping with that global view, Wearstler selected stones from all different continents, such as Verde Tikal, Rainbow Onyx, and Rosso Verona from Asia, and Fior di Bosco, Rojo Alicante, and Rosa Valencia from Europe. "We selected the stones specifically for each shape, taking into account the color and movement of the marbles to ensure they could be fully appreciated in each knotted form," she adds.
Across the collection, benches, consoles, side tables, stools, platters, bowls, and vases all feature. Soft curves meet linear surfaces, but all have a distinct sharpness to their form. "Creatively, Arca gave me carte blanche, and since they have access to the world's most cutting-edge technology in stone carving, as well as the most incredible master craftsmen, we were able to bring really complex designs to life in a relatively short timeframe."
The Nudo collection was presented at Arca's HQ on the occasion of the city-wide Design Miami festival, which took place last week. Elsewhere in the city, A$AP Rocky debuted the first piece from his design studio Hommebrand, in the form of a giant Gufram cactus.