Instagram Is Explaining to Users Why Their Posts Are Shadowbanned
Giving users more context in a new update.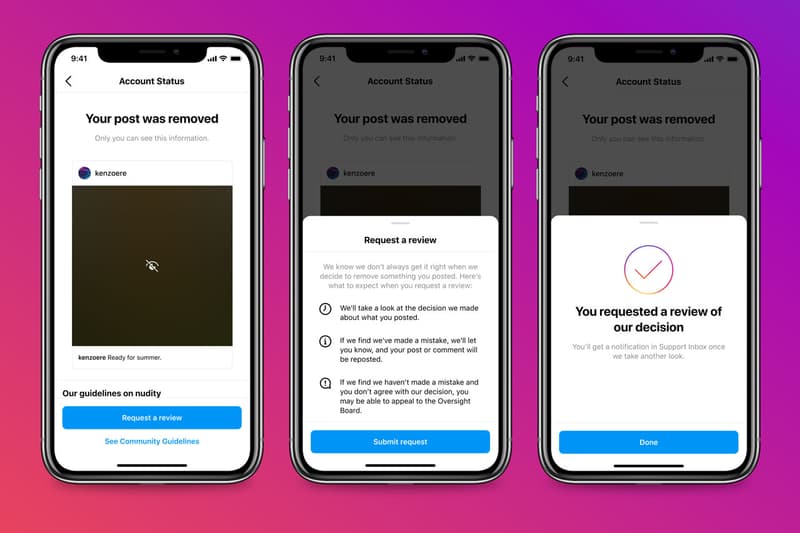 The reasoning behind why certain users on Instagram get "shadowbanned" has long been a mystery. While the word "shadowban" isn't a term that Instagram itself uses, it essentially means that a user's content is deprioritized, with certain posts hidden or restricted, and the account less likely to be recommended.
Shadowbanning is especially frustrating to full-time creators, who, as a result, receive less engagement regardless of their follower count. Instagram, meanwhile, is attempting to explain shadowbanning in a new update.
Available to anyone with a professional account, the feature allows users to see if a post is blocked from being recommended on the app. Users can head to their Account Status tab, where they'll be able to see any posts that have been shadowbanned. From there, they can either edit the post, take it down or appeal Instagram's decision.
Currently, the feature is only applicable to posts that have been blocked from being recommended in Explore, Feed and Reels. A later update will attempt to show users if their entire account is being blocked from recommendations.
CEO Adam Mosseri explained the update in a new video, though he didn't explicitly use the word "shadowban."
"We know it's important for creators to understand how Instagram works if they're going to use it over the long run," Mosseri said.
✅ Account Status Update ✅

We're expanding Account Status so professional accounts can understand if their content may be eligible to be recommended to non-followers.

Here's how to get to it: Profile -> Menu -> Settings -> Account -> Account Status pic.twitter.com/QbxjQF06vR

— Adam Mosseri (@mosseri) December 7, 2022
In other tech news, the $949 USD Dyson Zone™ headphones have received a release date.