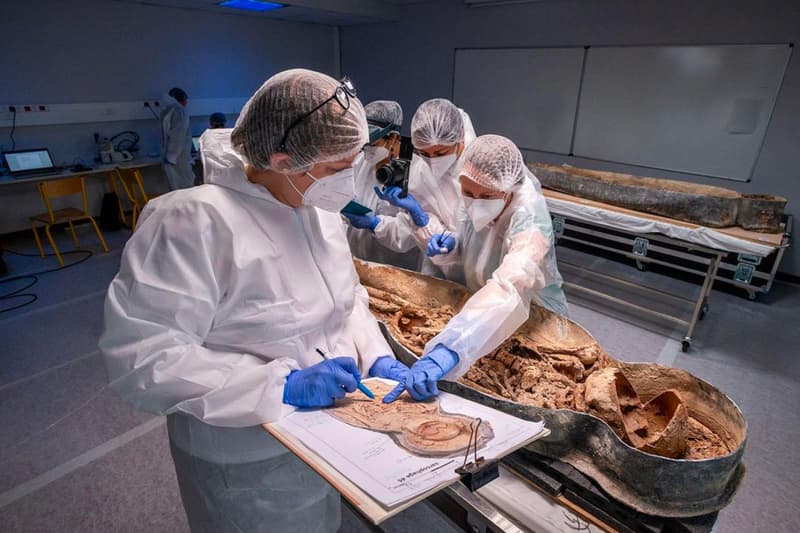 1 of 3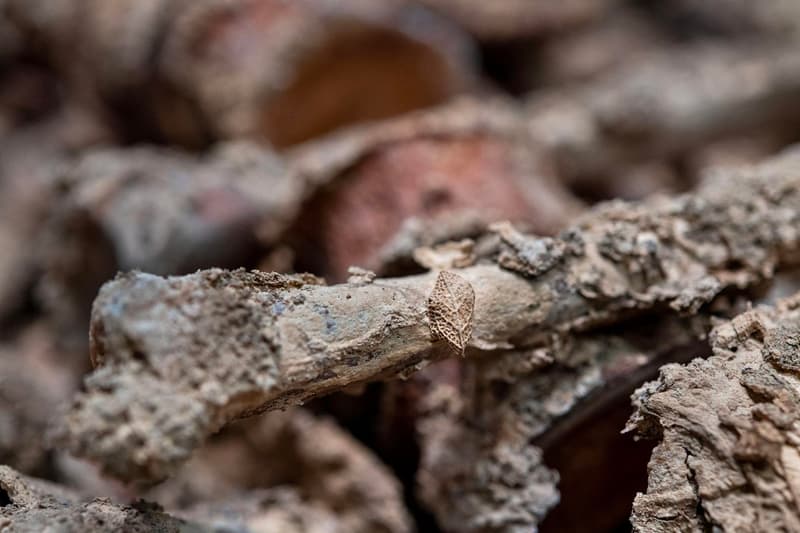 2 of 3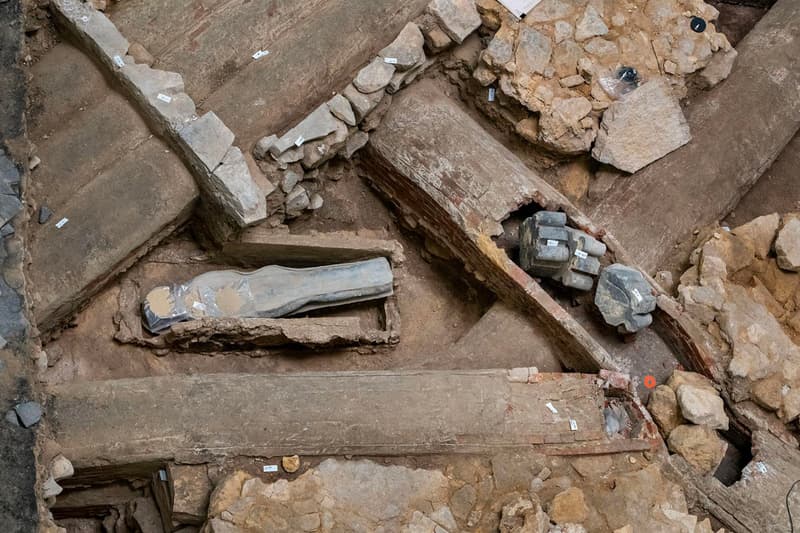 3 of 3
French Archaeologists Identified the Bodies of the Two Sarcophagi Found Beneath Notre Dame
Research was conducted by archaeological agency INRAP in partnership with the University of Toulouse.
---
Back in March, French archaeologists discovered several lead sarcophagi buried beneath the Notre Dame cathedral in Paris. After months of examination, archaeological agency INRAP have determined that the bodies contained within belonged to a high priest and a knight.
The research was conducted in partnership with the University of Toulouse, which carried out a series of x-ray scans from November 21 to 26. Protective gear was essential in the process to shield against the hazardous metals found within the lead of the sarcophagus — some of which burned in the atmosphere when the cathedral caught fire in 2019.
The sarcophagus containing the high priest was discovered roughly eight inches in a stone vault, while the knight's sarcophagus was several feet buried beneath the surface. Researchers determined that two men had lives during different times, both belonging to elite circles having been found at the heart of the cathedral.
The identity of the knight is still largely unknown, but he is being referred to as "Le Cavalier", due to his pelvic bones which hint at his role as a horseman. Additionally, Eric Crubézy, one of the professor's who lead the study, stated that the young knight had an elongated skull due to perhaps wearing a crown or headband early in his life, and also suffered a "chronic disease" that led to a "difficult end of life." The remains also show the body was embalmed, some of the leaves still attached to the bones.
Unlike the knight, there was a plaque on the sarcophagus of the high priest which said it belonged to Antoine de la Porte, who passed away at age 83 on December 24, 1710. De la Porte was highly influential for his time — having once donated funds to renovate Notre Dame's choir, along with commissioning several works of art that are now displayed at the Louvre.
Further details around the two bodies is expected early next year.