Simon O'Rourke Honors 'Crisis Core: Final Fantasy VII Reunion' With the Buster Sword Tree
A "Christmas tree with a difference."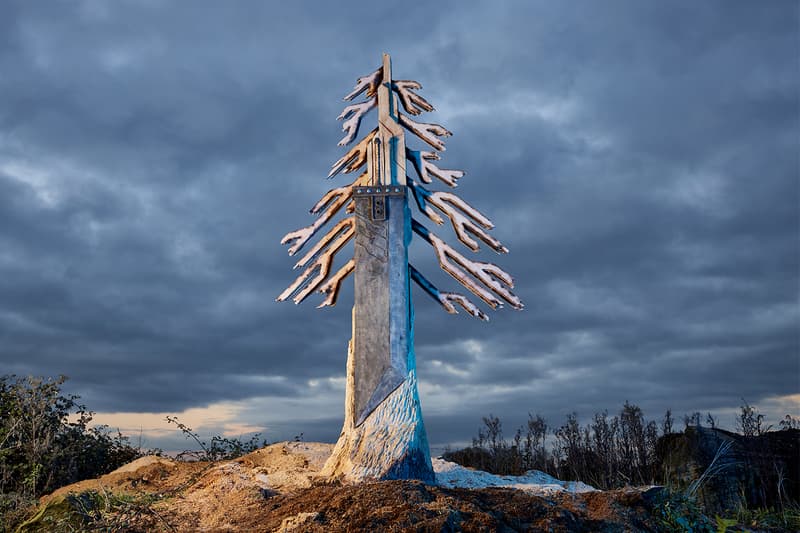 1 of 6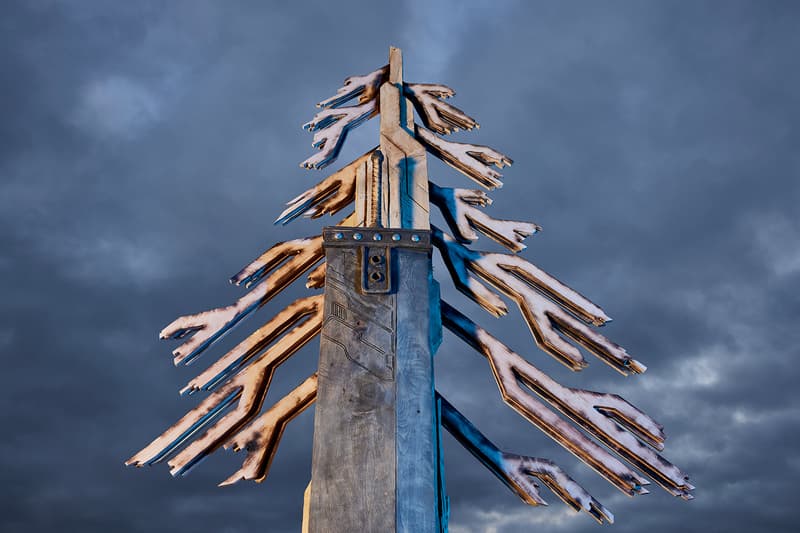 2 of 6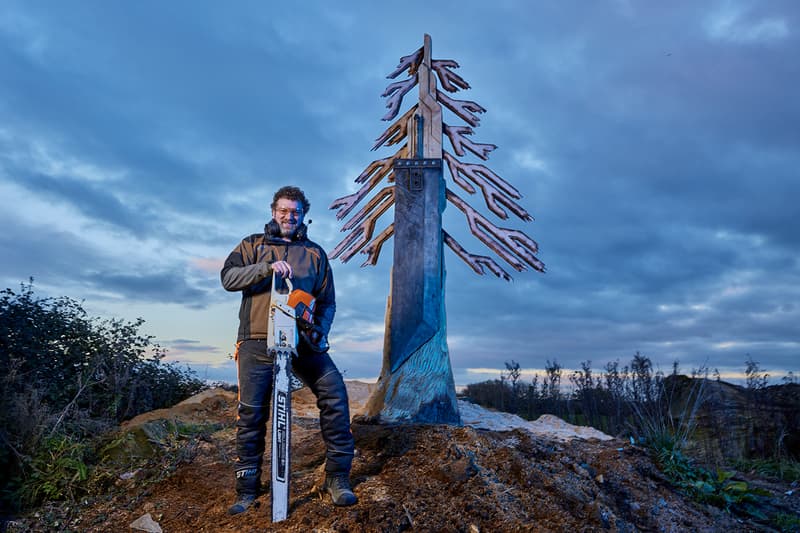 3 of 6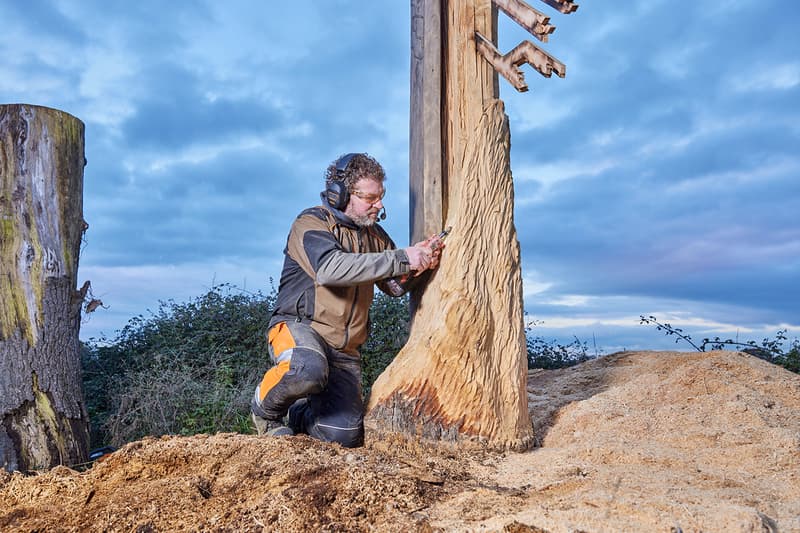 4 of 6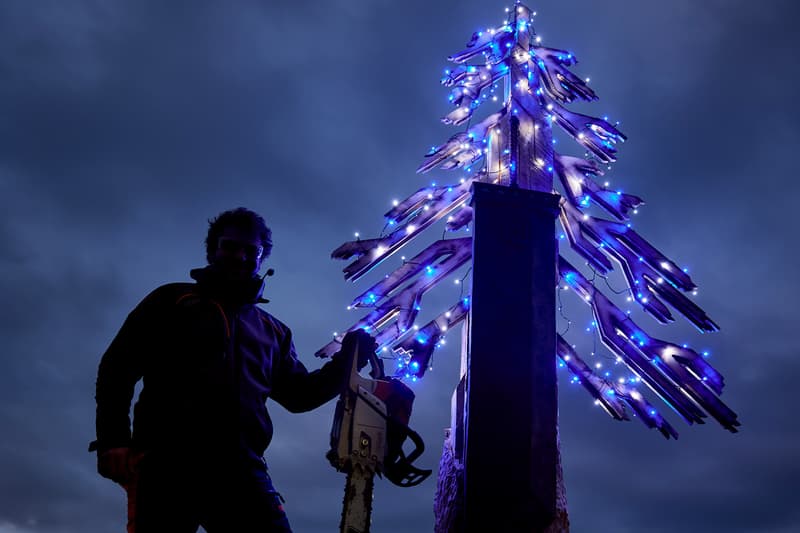 5 of 6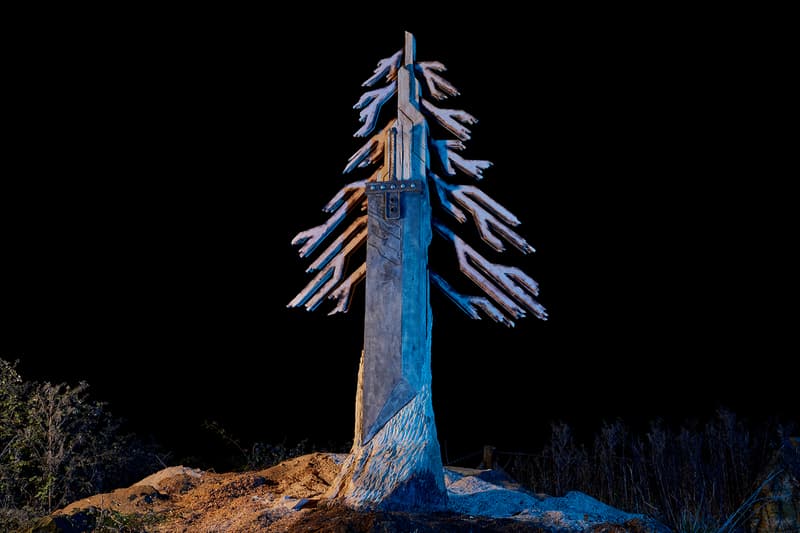 6 of 6
Square Enix's Crisis Core: Final Fantasy VII Reunion has officially launched today. To celebrate the game's release, UK-based tree sculptor Simon O'Rourke also unveiled a one-off tree carving featuring the legendary Buster Sword.
Buster Sword is an iconic weapon from the Final Fantasy VII realm that has been yielded by various characters. Simon O'Rourke's wooden reiteration of the acclaimed blade took around 30 hours to make. The sculptor first had to strip off the tree's outer layers using various chainsaws, then gradually refine the details using drills, grinders, and rotary tools. Metal inserts were also implemented to reinforce more fragile parts of the tree, while LED lights are added to illuminate the branches for a touch of festivity.
Speaking about his creation, Simon O'Rourke explained, "I've been waiting in anticipation for months to showcase to the world my homage to the Buster Sword, and I hope the fans of the franchise will feel that I've done the video game justice!" He continued, "I thought I would surprise my family with a Christmas tree with a difference. I spoke to SQUARE ENIX and we collaborated to bring my vision of the tree to life." Take a closer look at the Buster Sword Tree in the gallery above.
Crisis Core: Final Fantasy VII Reunion is now available for purchase on the PlayStation 5, PlayStation 4, Nintendo Switch, Xbox Series X|S, Xbox One, and Steam. For more information, visit Square Enix's website.
In case you missed it, the Playstation 2022 Wrap-Up is here.