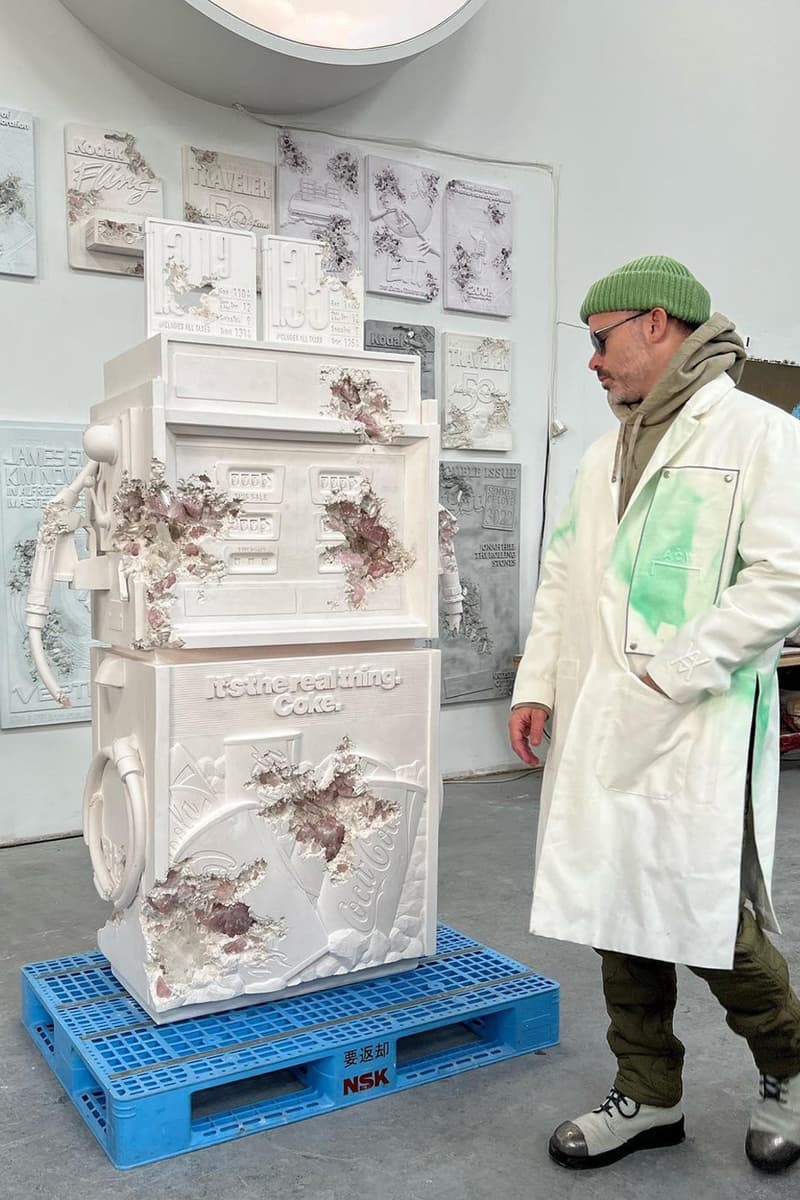 1 of 8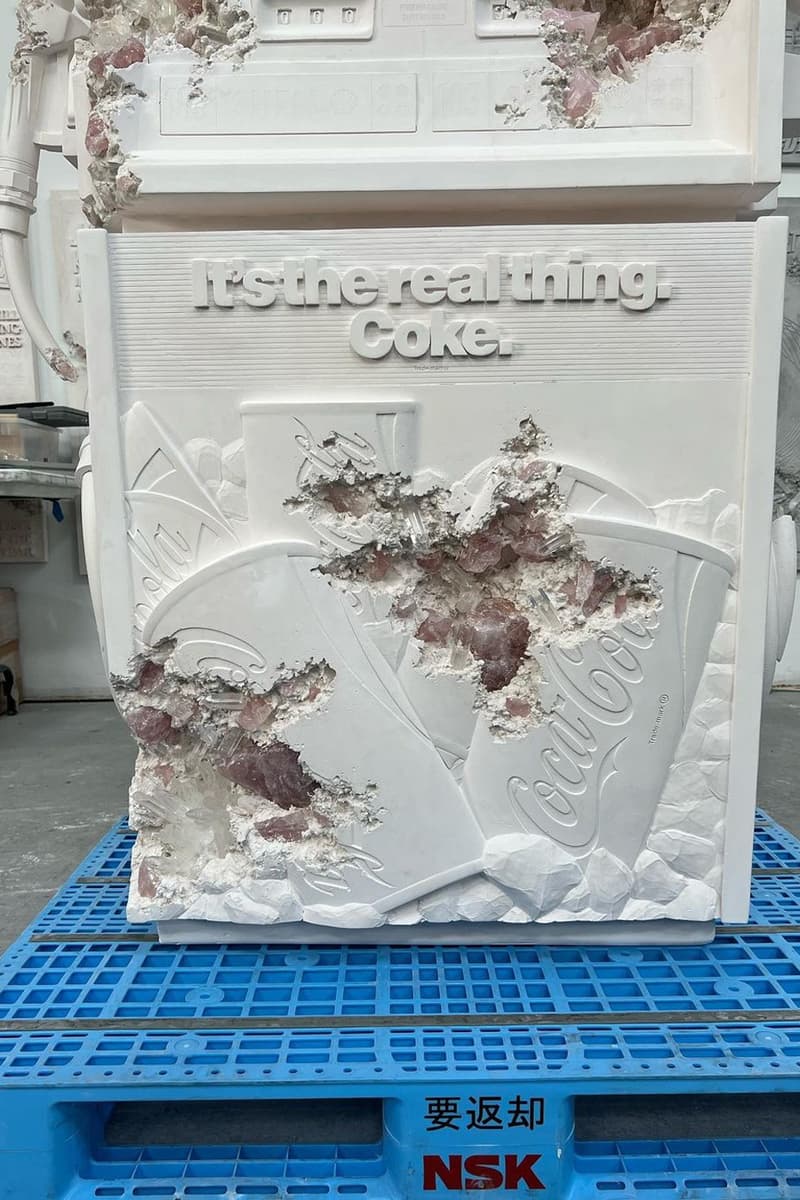 2 of 8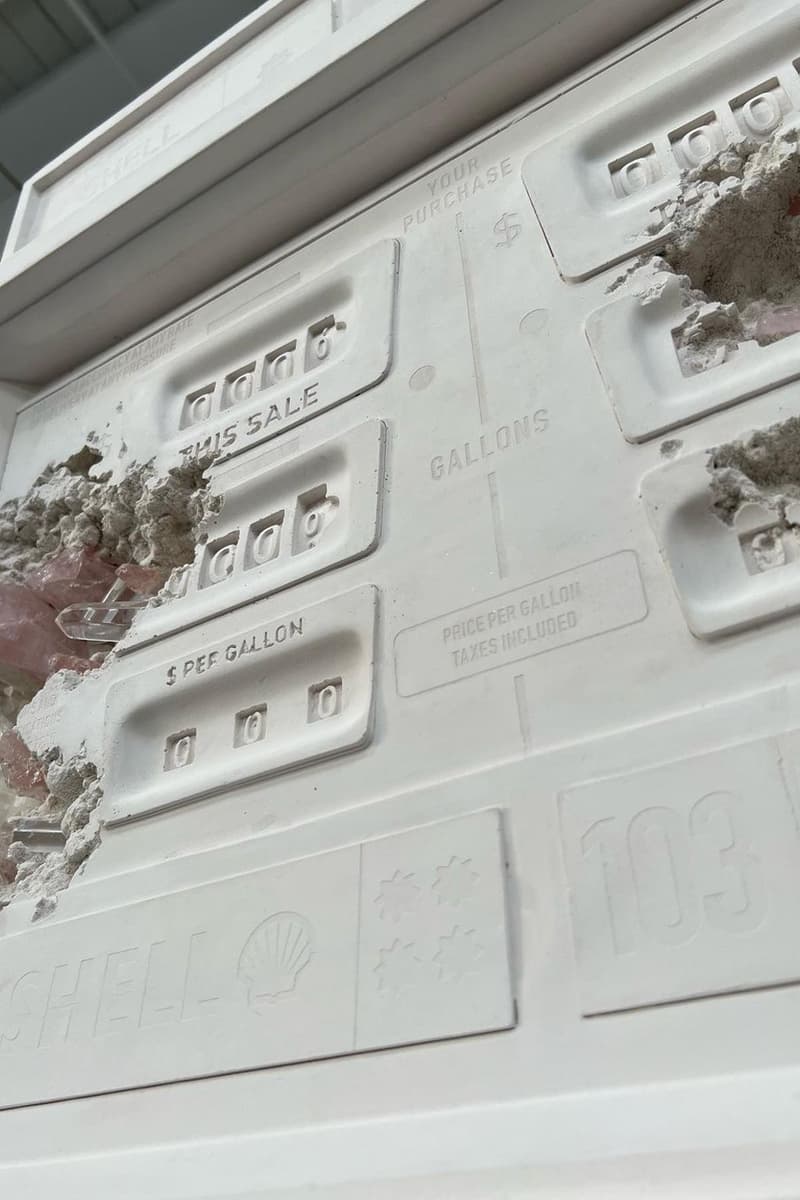 3 of 8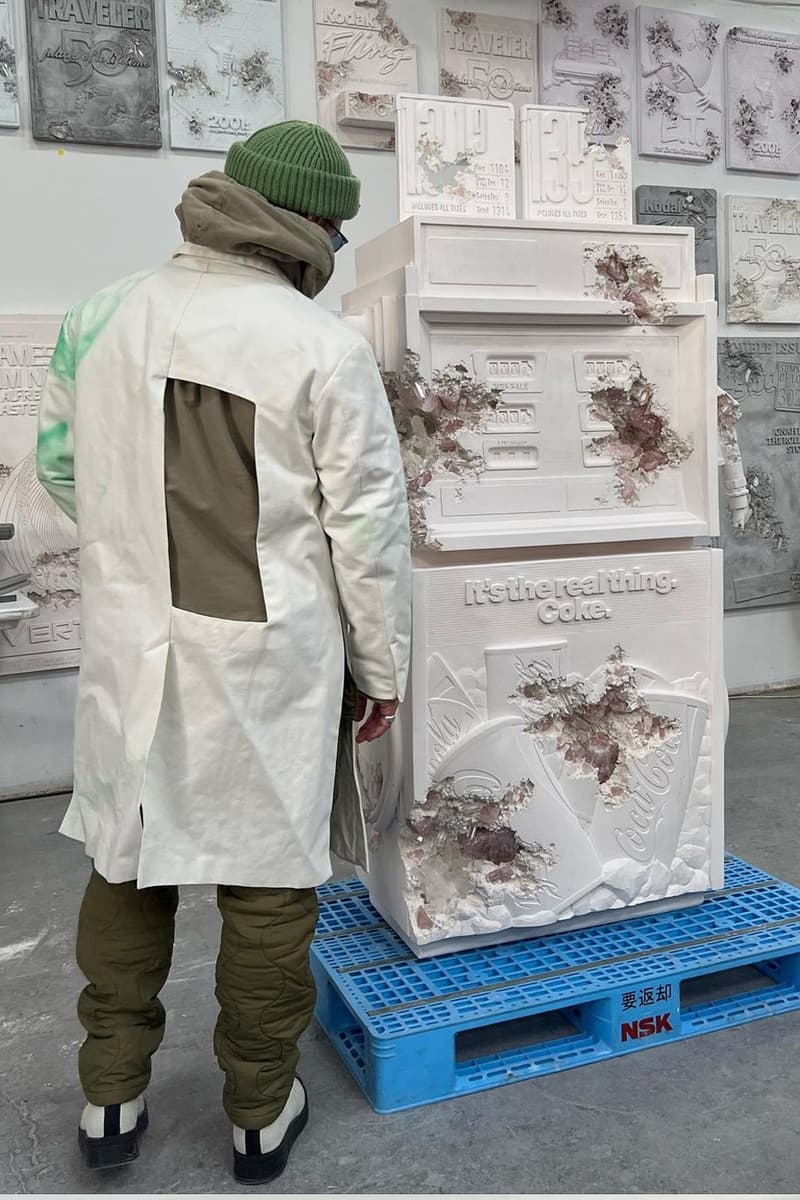 4 of 8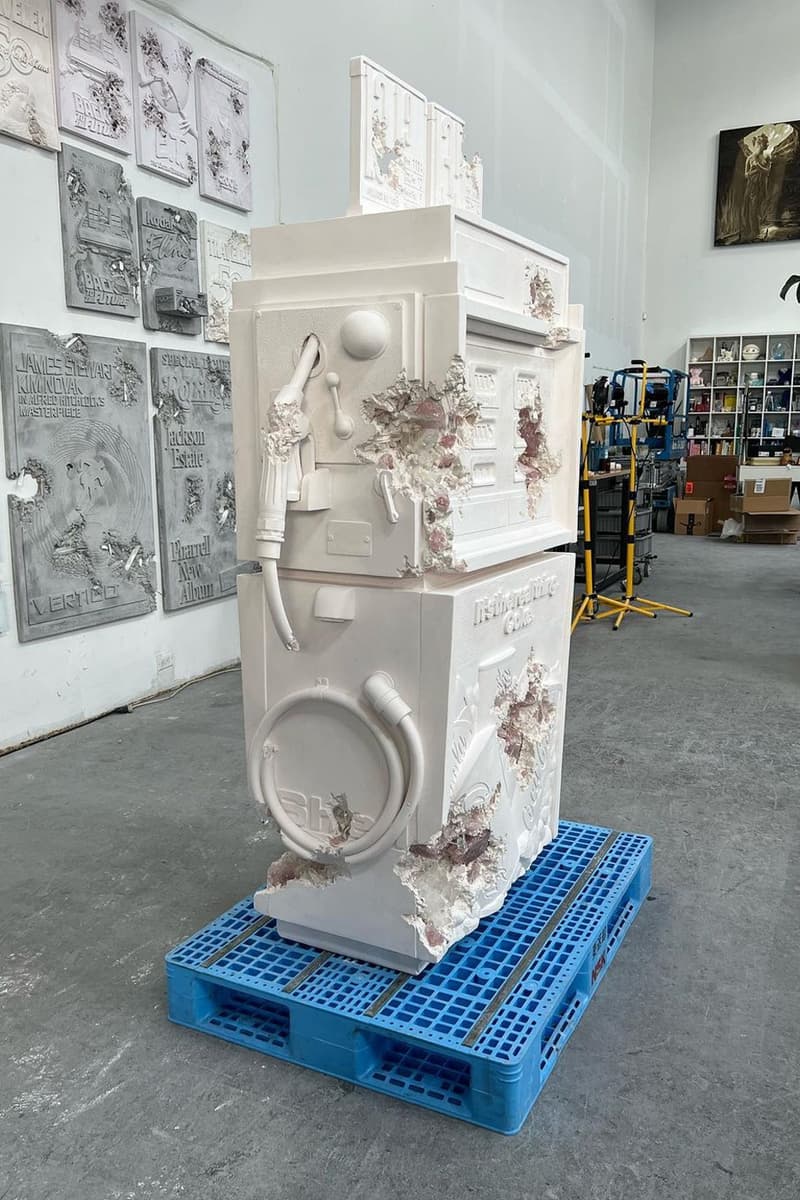 5 of 8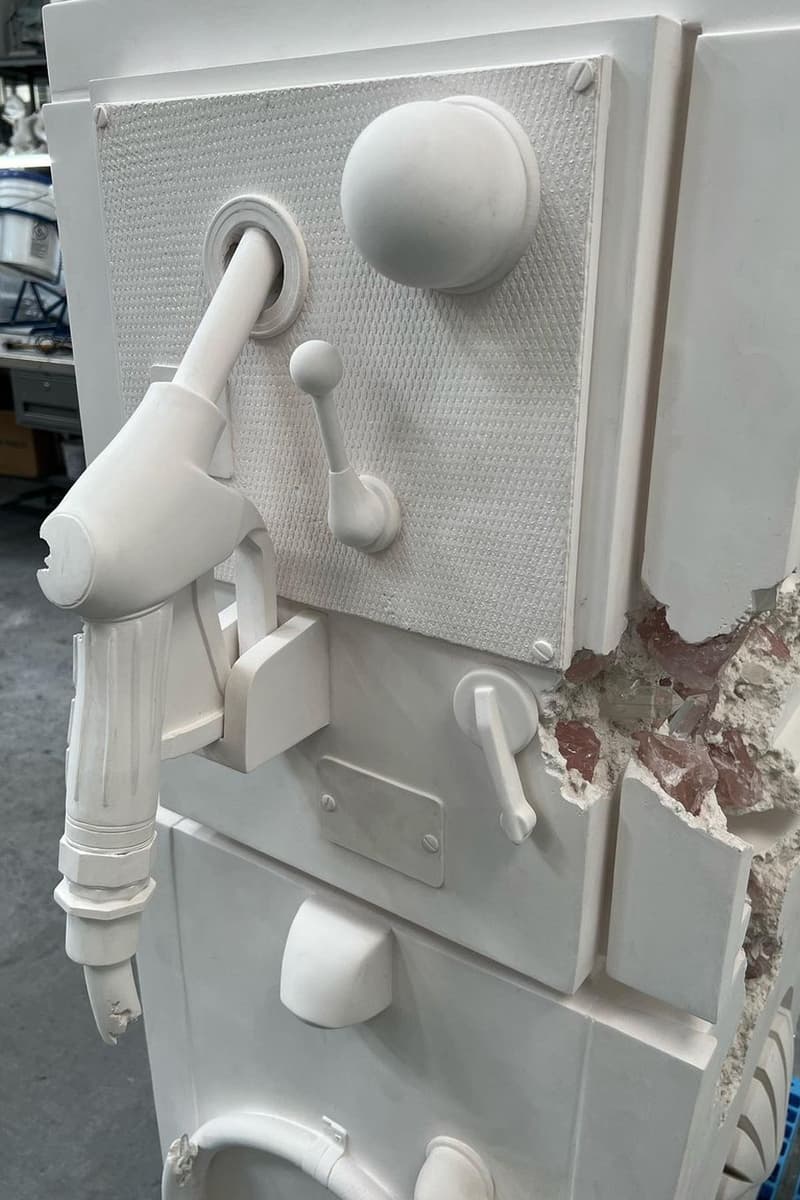 6 of 8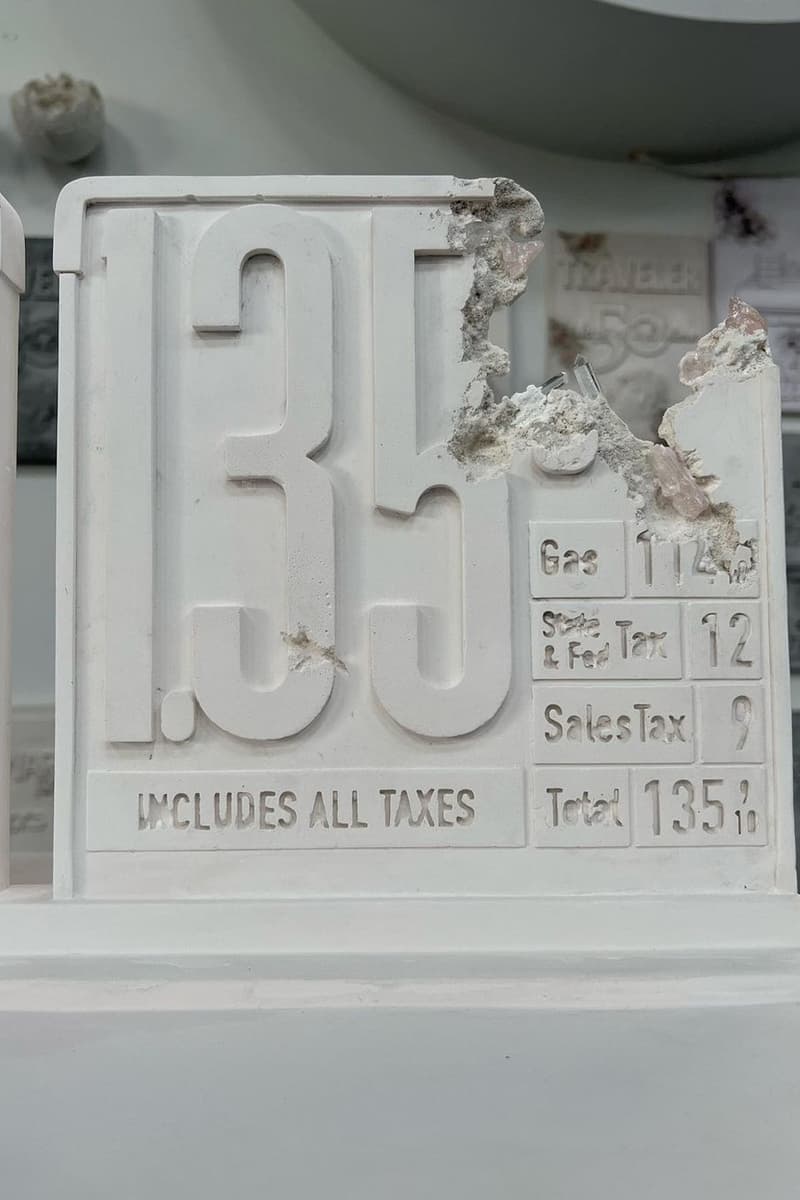 7 of 8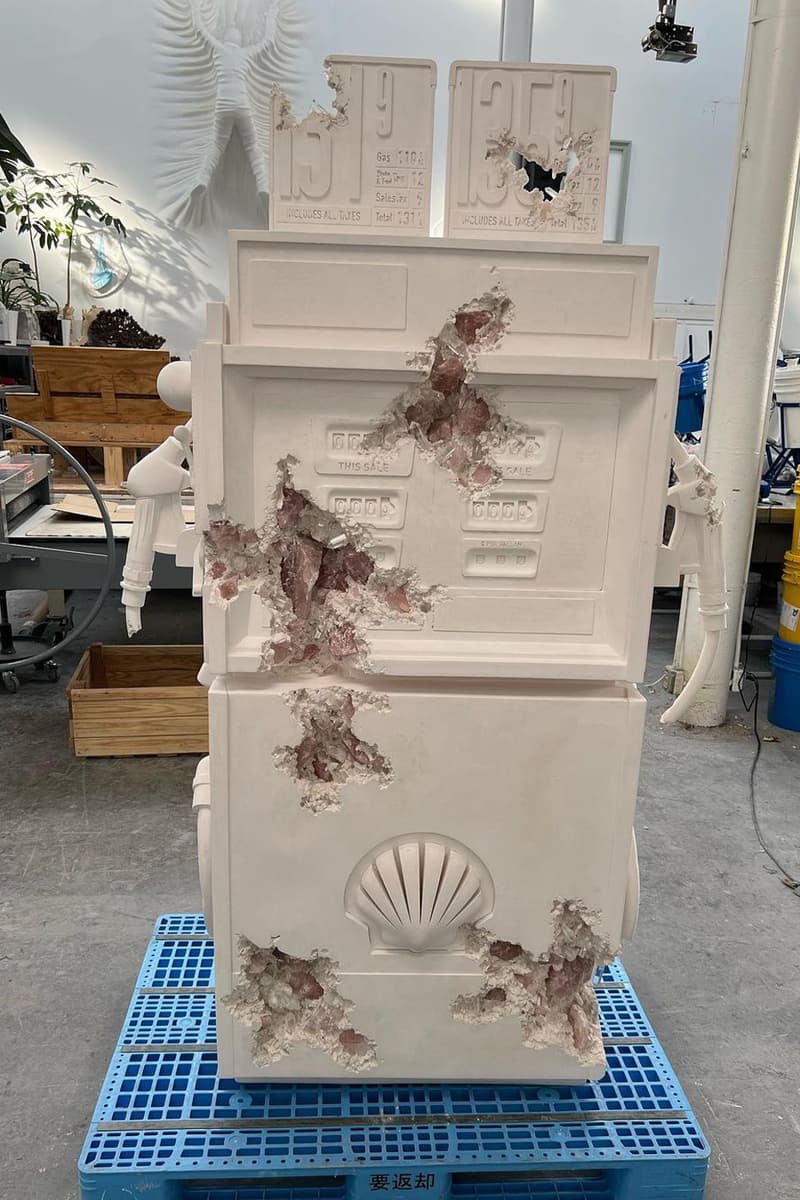 8 of 8
Daniel Arsham Presents Crystal-Eroded Gas Pump Relic
Featuring retro advertisements and details.
---
Following a collaboration with Tiffany & Co. for a supersized bronze-eroded padlock, artist Daniel Arsham now shares his latest creation on Instagram, a monochrome vintage gas pump relic. Arsham revealed that he originally bought a vintage gas pump to create the work, but decided it was better to reconstruct the object digitally in 3D.
Based on features from the original, Arsham was able to exaggerate the details by building out different textures and depth into the text, numbers, and imagery. Dispelling common misconceptions that he simply casts the objects or covers them, Arsham reveals that there is no way to physically capture a 2D print in monotone 3D form. This model in particular was 3D printed and milled before being cast in sections.
"If I had just cast the original gas pump, it would just be two blocks with some hoses, no details," wrote  Arsham.
Details include Coca-Cola ads and Shell logos on the bottom section, scrolling vintage gas price meters on the middle section, and price plaques on top which have been completely eroded through — teasing pink crystals underneath. Having worked on everything from functional Porsches to crystallized Pokémon cards, the gas pump relic is yet another unique conceptual project from the contemporary artist.
View this post on Instagram
In other news, here are Hypebeast's top art moments of 2022.