Rising D&B Star Nia Archives Has Been Shortlisted for the 2023 BRITs Rising Star Award
Three-piece girl band FLO and Cat Burns have also been nominated for the prize which will be announced on December 8.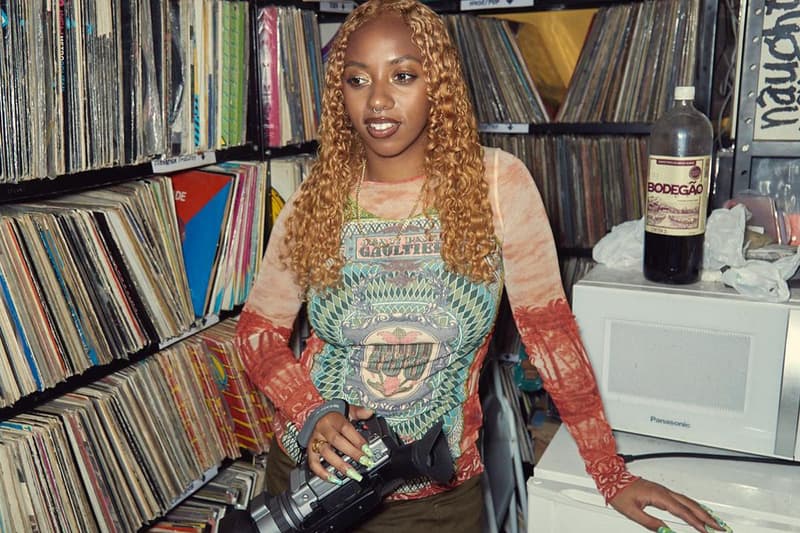 Lo-fi jungle singer and songwriter, Nia Archives, has been nominated for the 2023 BRITs Rising Star Award. The BRITS is undoubtedly, the UK's most prestigious music award ceremony, and the Rising Star award is open to British artists who have not yet received an Official Album Charts Top 20 or achieved more than one Top 20 in the Official Singles Chart. Previous winners of the award have been the likes of Adele, Florence + The Machine, Sam Fender, and Celeste, and the winner is chosen by an invited panel of music industry experts and insiders.
Archives, who was originally born in Bradford and raised in Leeds, moved to Manchester when she was 16 and following the move, she taught herself to self-produce. Now, the 23-year-old has finished her degree in music business and production at the University of London, and is living off music full-time, only 12 months on from quitting her job at a local pub. Per The Independent, Nia Archives said: "Words can't describe how I'm feeling about being nominated for the BRITS Rising Star. Growing up and watching it on TV, I really never thought it could happen to someone like me."
Additionally, the DJ and producer has also welcomed a fresh wave of gender equality to a space which has been historically, male-dominated. Archives has continued to work closely on bridging the gap between the now and then and has linked up with iconic imprints such as V Recordings and Shogun Audio for EQ50, an initiative which is "working towards a fairer representation within drum and bass."
Other candidates for the award come in the form of Cat Burns who garnered a huge following after her viral moment while singing her hit record "Go" alongside her mother. Born and raised in South London, the openly-gay artist went from busking to supporting Ed Sheeran on his European tour. Now, the singer-songwriter is heading out on tour with Sam Smith in 2023.
Rounding off the nominations, three-piece girl band FLO is in the running following the release of the band's '90s-influenced record "Cardboard Box." Comprising of 20-year-olds Jorja Douglas, Renée Downer and Stella Quaresma, the trio connected in 2020 before Island Records came knocking — now, the band have been cosigned by R&B royalty Brandy and have a heap of music in the pipeline.