Doja Cat Teases New Album: "I Have a Project That's Going to Be Quite Consistent"
Dropping hints about the highly-anticipated follow-up to last year's 'Planet Her.'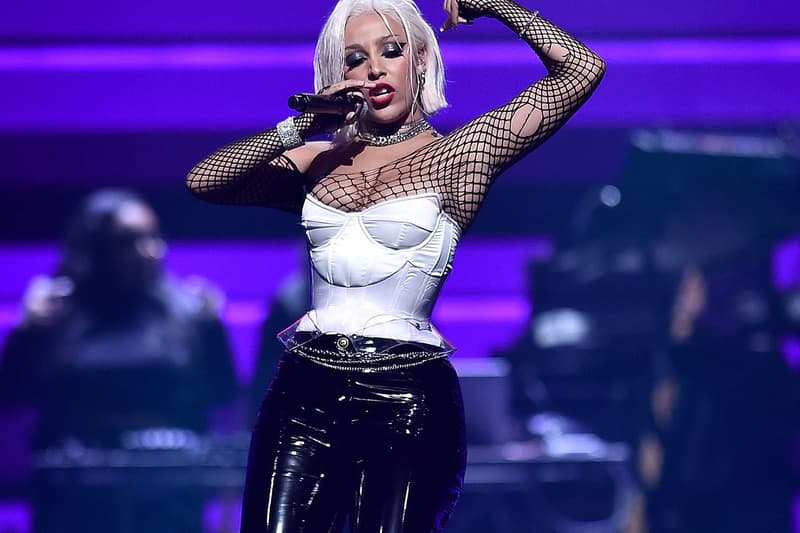 As fans excitedly await the next LP from Doja Cat, the pop artist has subtly begun the process of leaving breadcrumbs of what's to come on her forthcoming project.
In a new interview with Dazed, Doja spoke about her musical inspirations as of late, the songs she's been sitting on and her plan to eventually put out another full-length album.
Lately, Doja, an avid gamer, has been inspired by vintage video games. On the musical side, "Opus III is a huge inspo for me right now," she told Dazed.
"If you wanted a teaser into what I've been thinking about, that's what I've been on a lot," she continued. "And just to make it clear, Beastie Boys is a huge inspiration to me."
While Doja didn't reveal an exact timeline for the follow-up to 2021's Planet Her, or any music at all, it appears that the new LP will be an amalgamation of genres, with the artist describing her current approach to recording as "controlled chaos." In the meantime, she plans to drop a series of singles ahead of a more substantial release.
"I'm crazy about putting different genres into the same album or even into the same song," she said. "There's songs from a year and a half ago that I made and I'm like, 'These need to come out.'"
"I have a project that's going to be quite consistent, hopefully, which is coming up next and is the real album, the real project," Doja added. "But before that, I would like to put out some singles that don't really connect to it in any way. They're just fun things that I would like to put out."
In other music news, Pusha T called Ye's controversial comments "disappointing."