Pusha T Calls Ye's Controversial Comments "Disappointing"
Adding that his long-time friend and collaborator's statements have "definitely affected" him.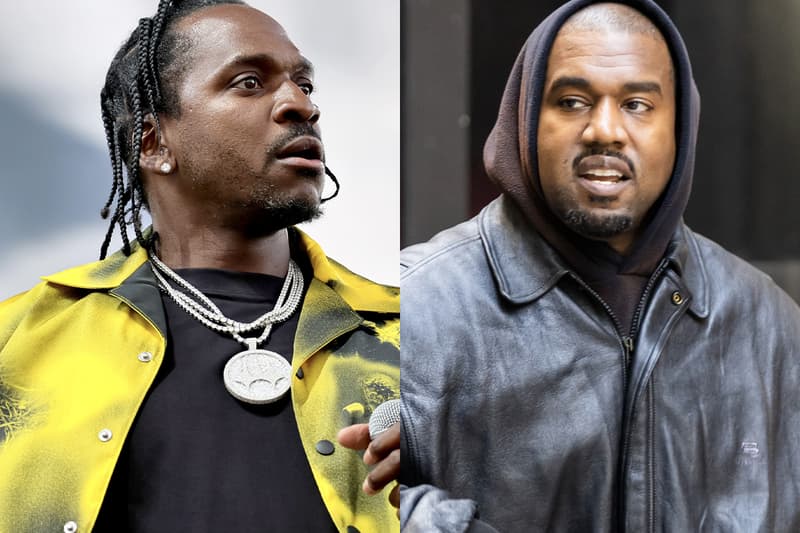 Pusha T has opened up about Kanye West's recent controversial comments, stating that despite the fact that they have been good friends and frequent collaborators, he still finds the whole ordeal disheartening.
"It's definitely affected me. It's been disappointing," the It's Almost Dry rapper told the Los Angeles Times. "As a Black man in America, there is no room for bigotry or hate speech. So yeah. It's been very disappointing, let's talk straight." In music, however, King Push — who is signed to Ye's G.O.O.D. Music — called West creative "freedom" for him, "A lot of times, people would try to get me to change certain things about my process, change certain things about me lyrically, change certain things about the content. He never has been like that. He always saw me for who I was and knew how to take it to the next level."
He added, "Writing and recording with Ye is a very special thing for me. We actually have a lot of the same taste, we love just barred-out rap. He would tell me things like, 'Man, you just be the extreme version of yourself. And I'm gonna be the extreme version of myself.'"
Push and West have had a long-term personal and professional collaborative relationship that always gave stellar results. It's Almost Dry featured production from Ye and is currently in the running for Best Rap Album at the GRAMMYs.
Elsewhere in music, TAWBOX — the creative directors behind Stormzy's historic Glastonbury 2019 headlining performance — spoke to HYPEBEAST about pushing the limits of the live concert experience.