Fendi's 'Triclinium' Installation Lets Artist Lukas Gschwandtner Explore Modern Visions of Ancient Rome
The Design Miami booth features chaise longue chairs, a plaster-cast Fendi Peekaboo bag and more.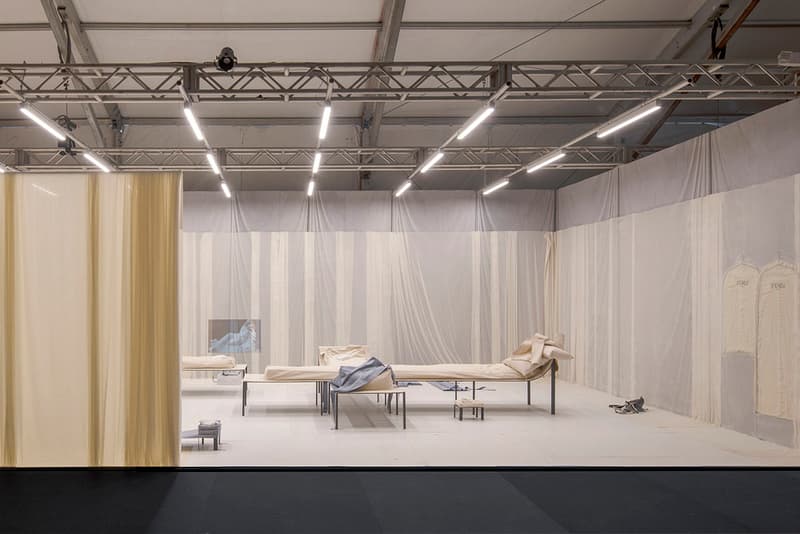 1 of 22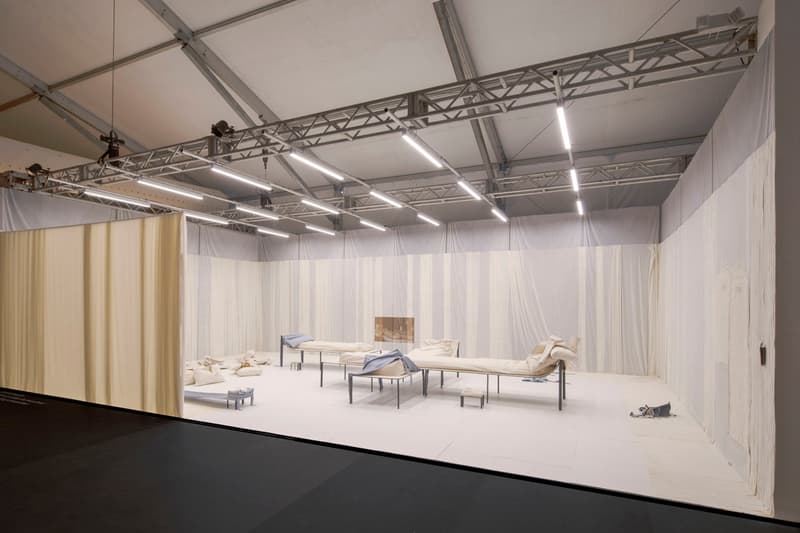 2 of 22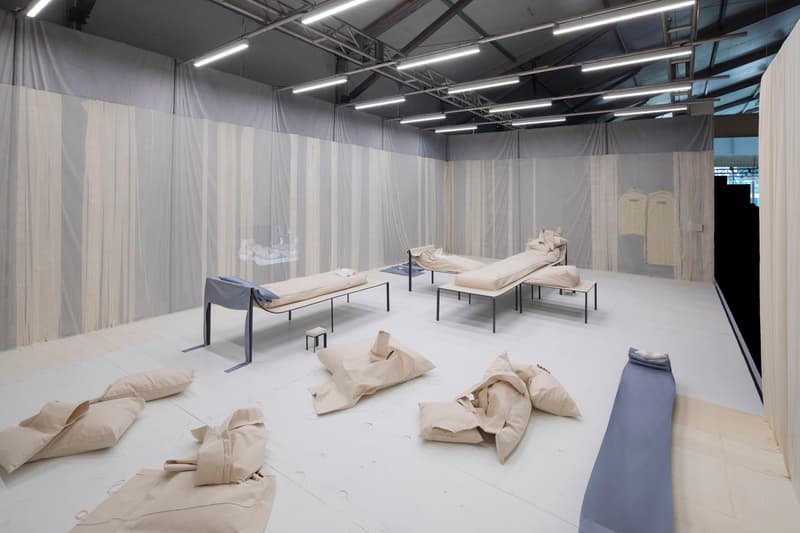 3 of 22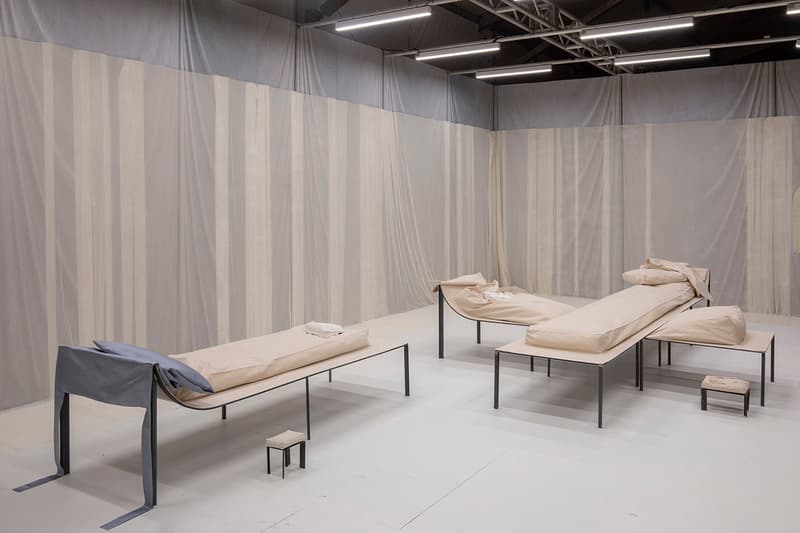 4 of 22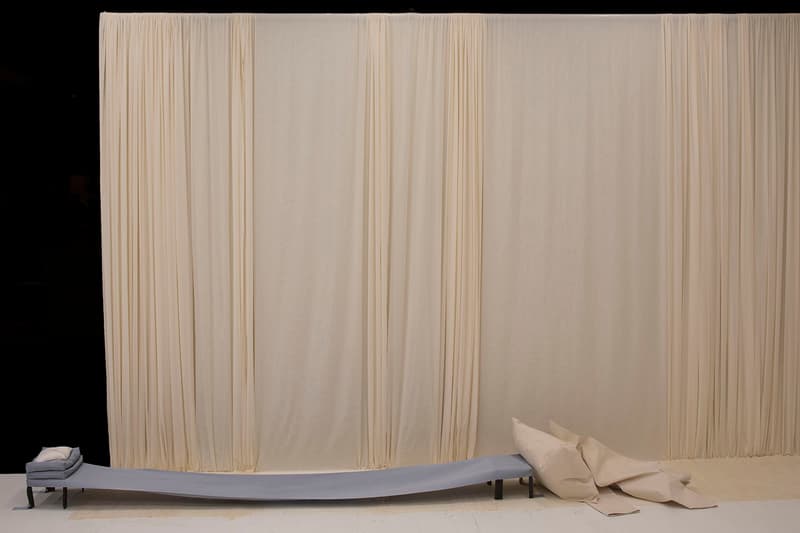 5 of 22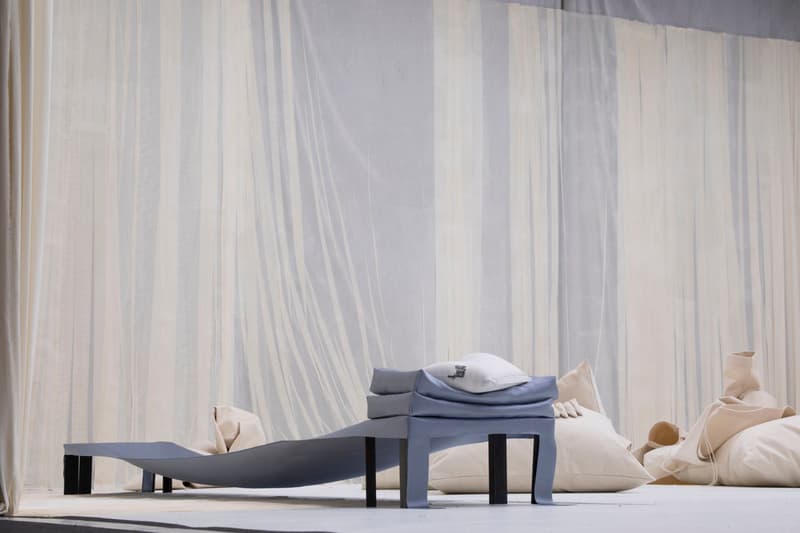 6 of 22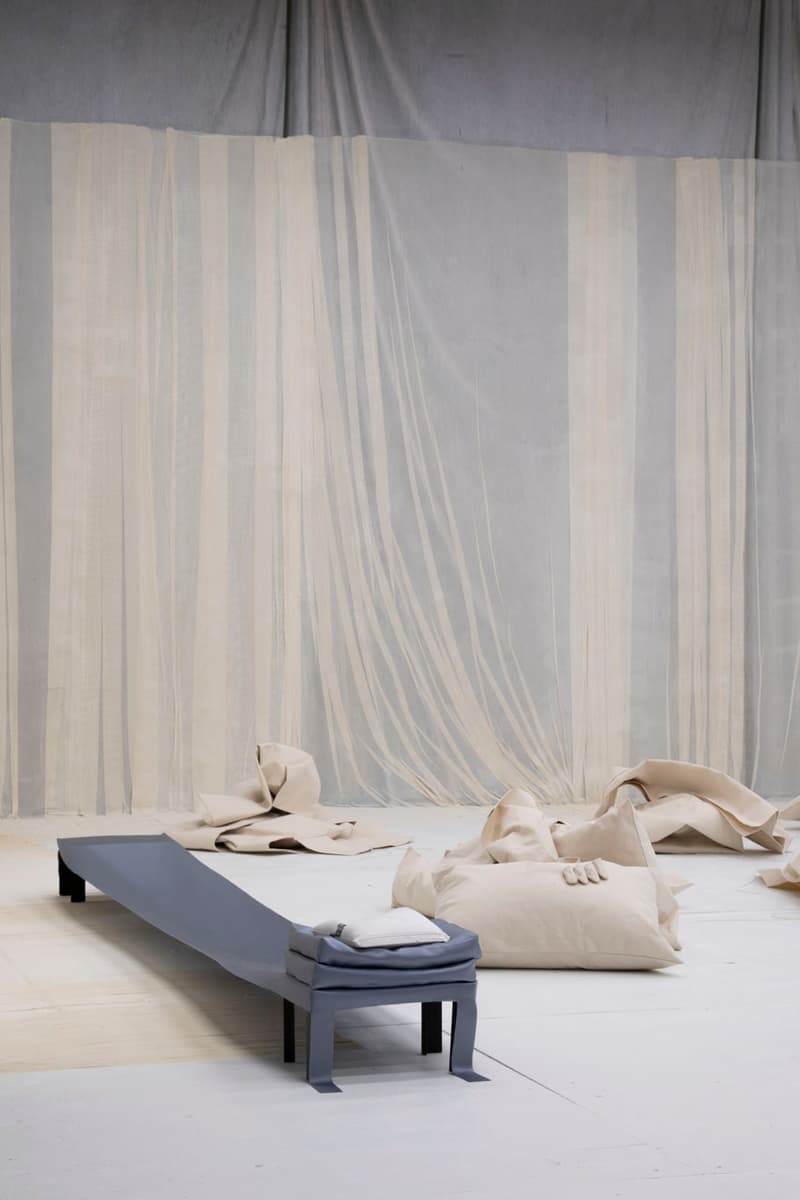 7 of 22
8 of 22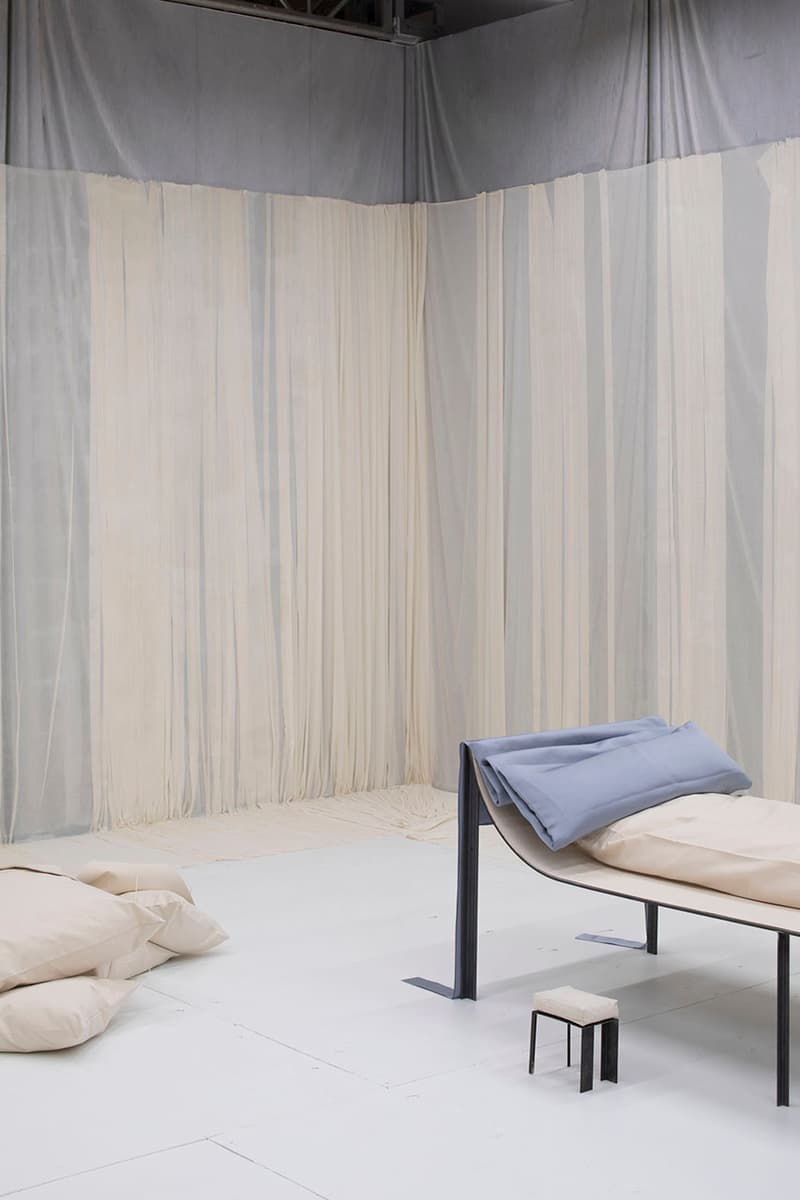 9 of 22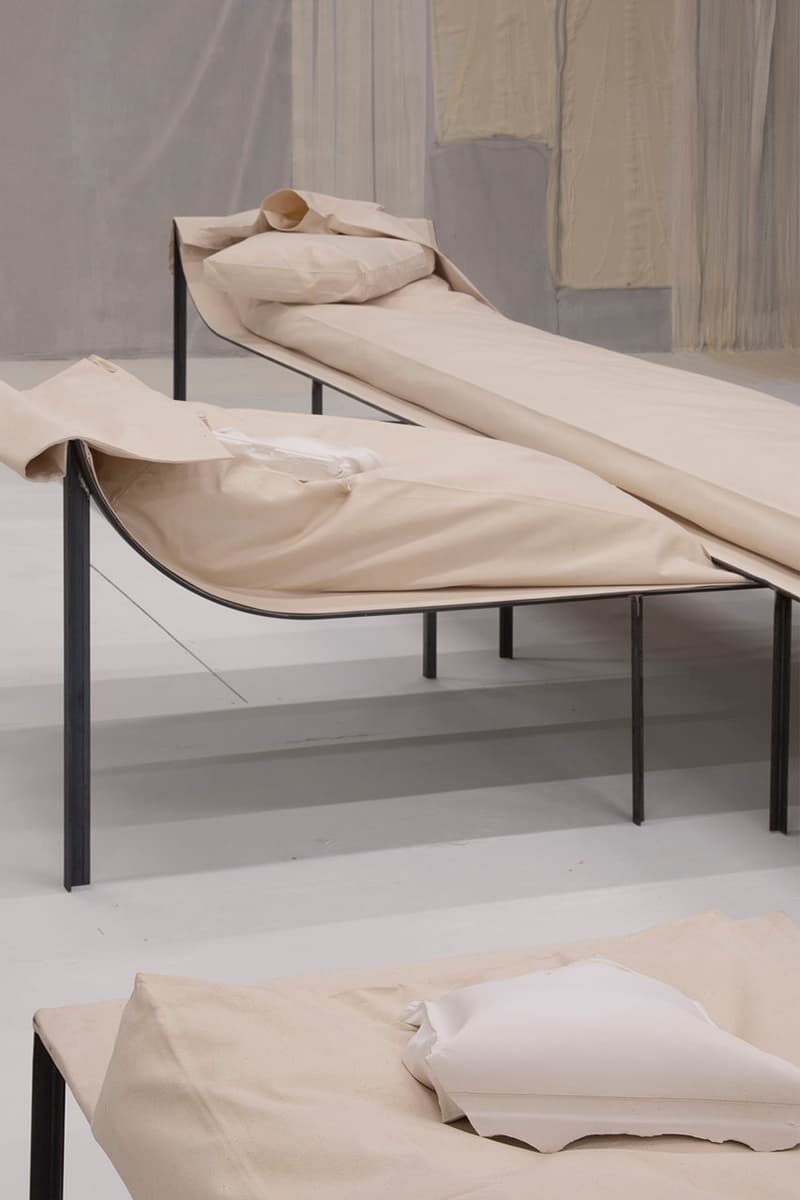 10 of 22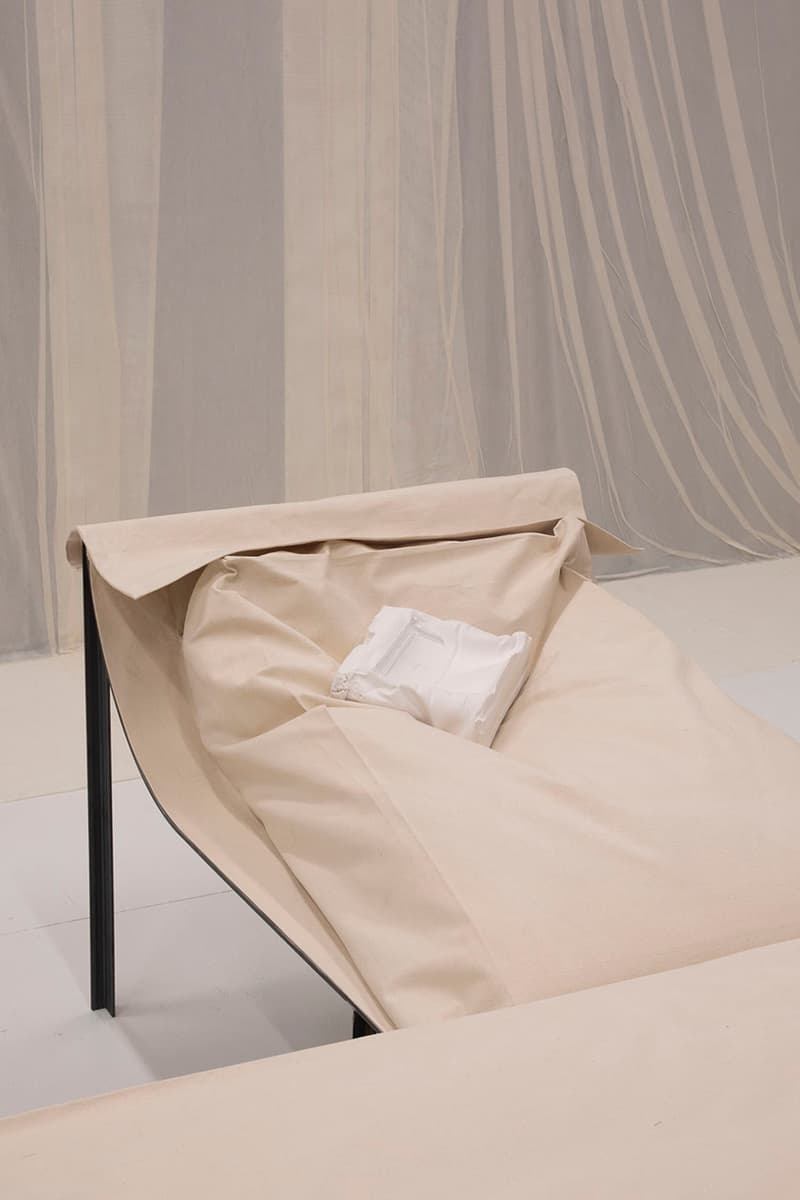 11 of 22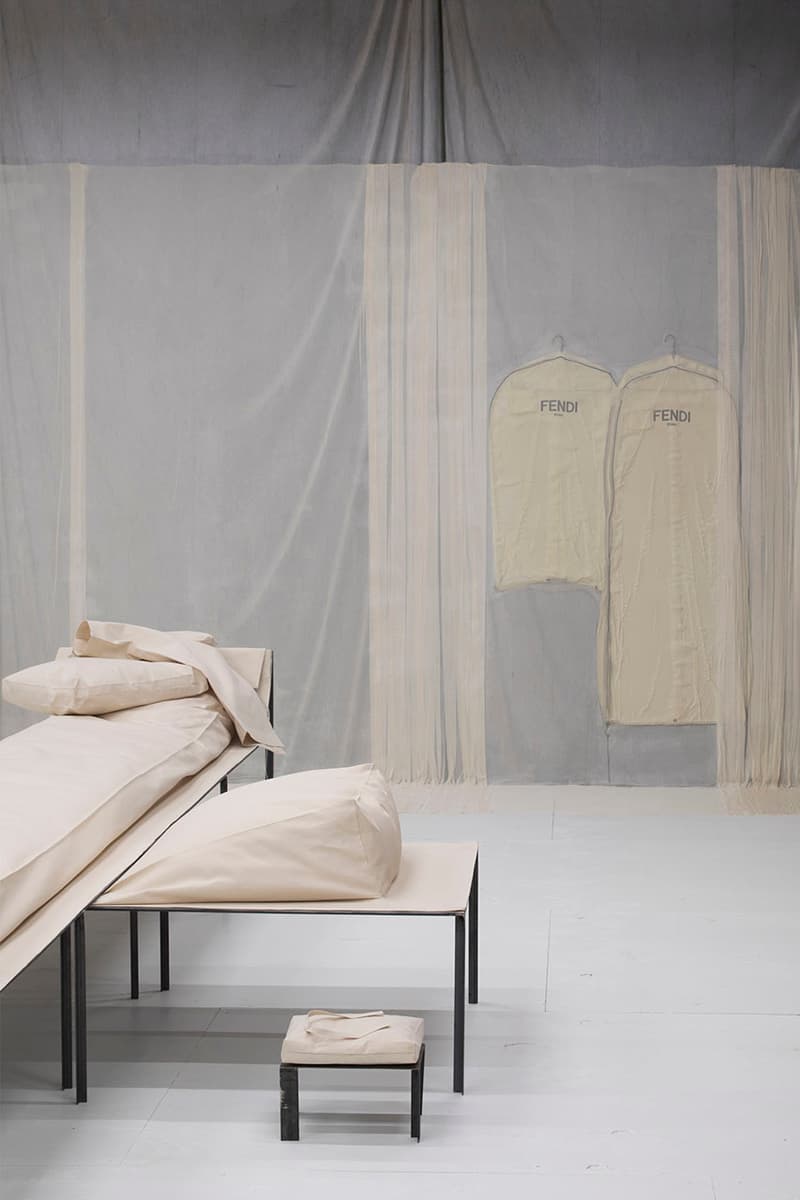 12 of 22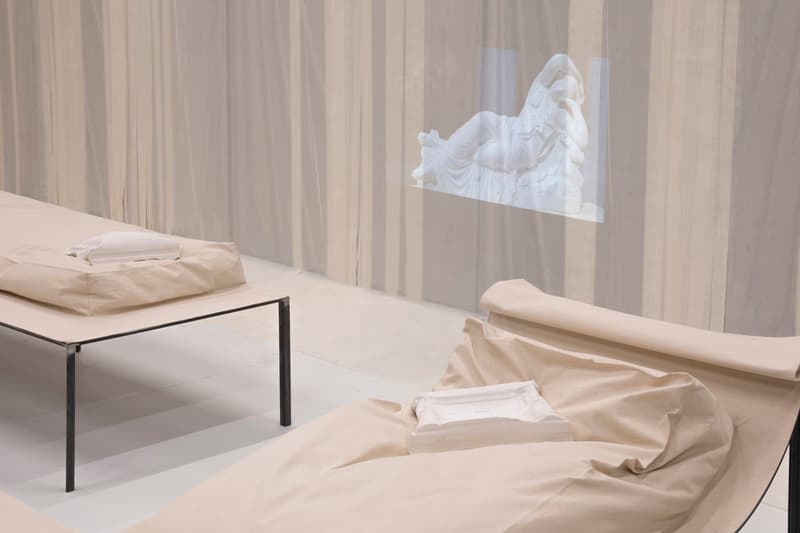 13 of 22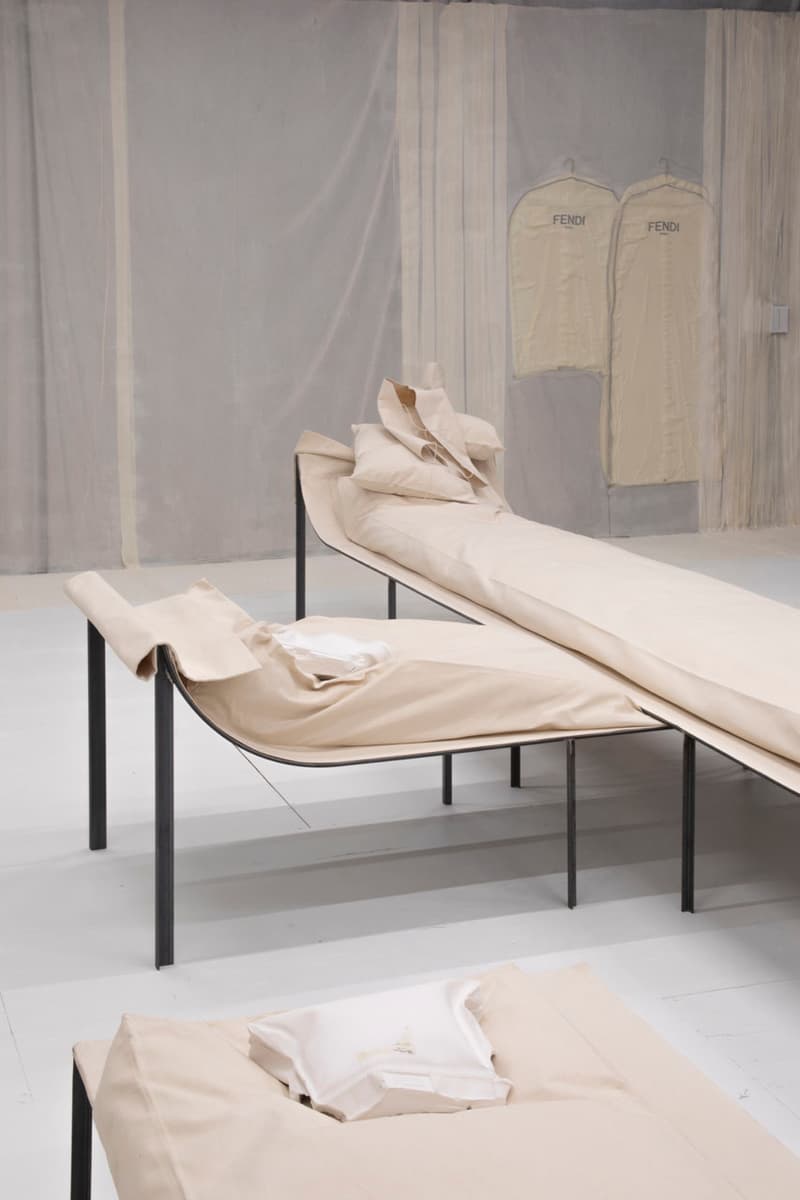 14 of 22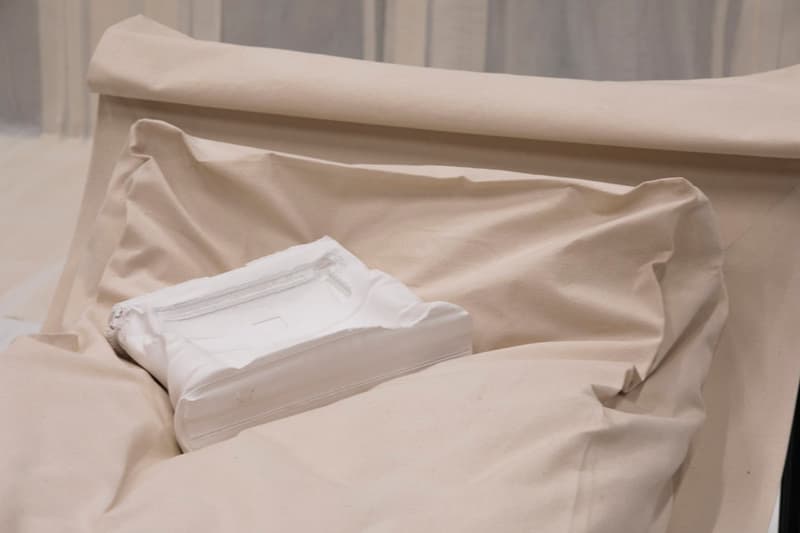 15 of 22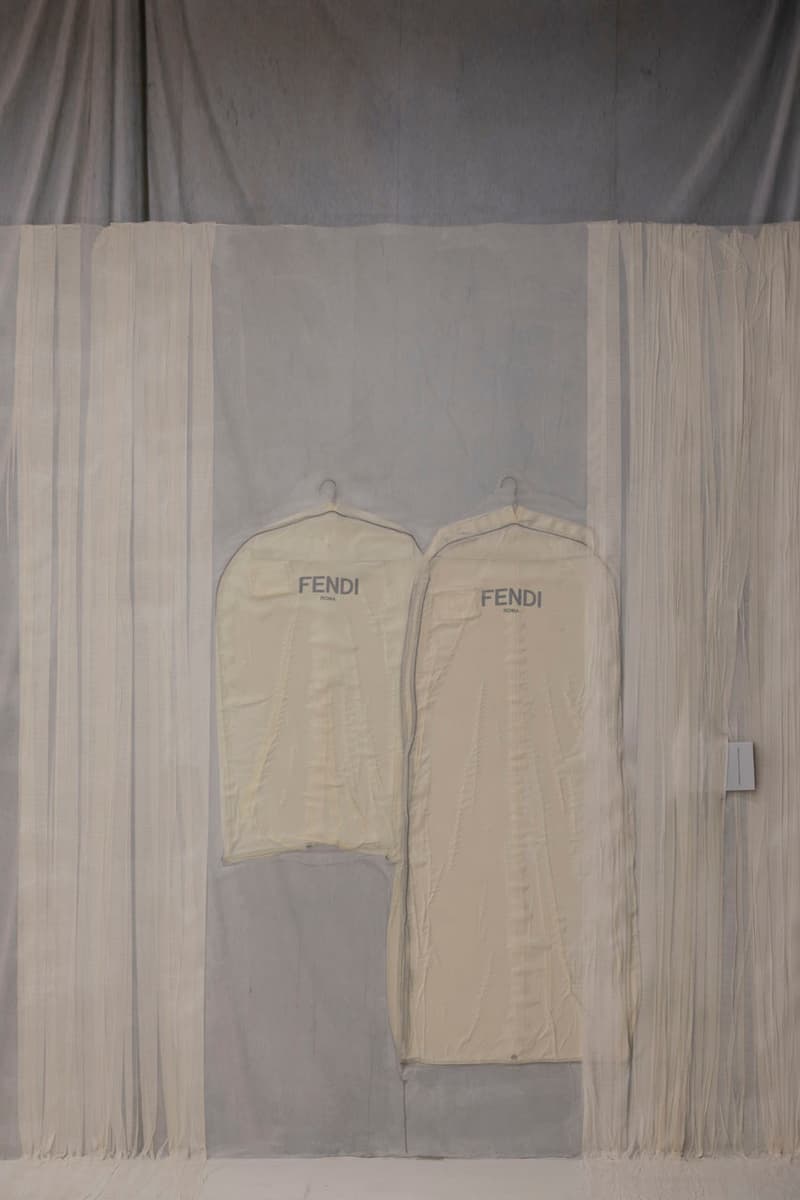 16 of 22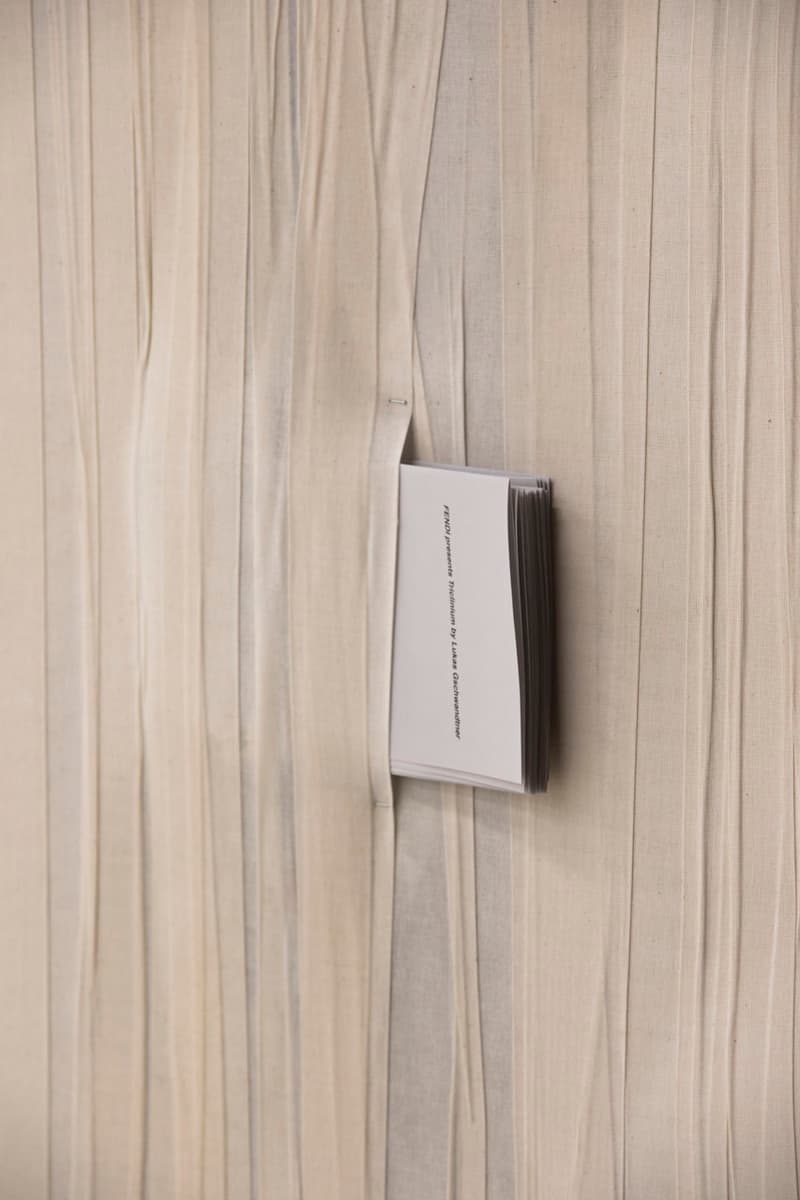 17 of 22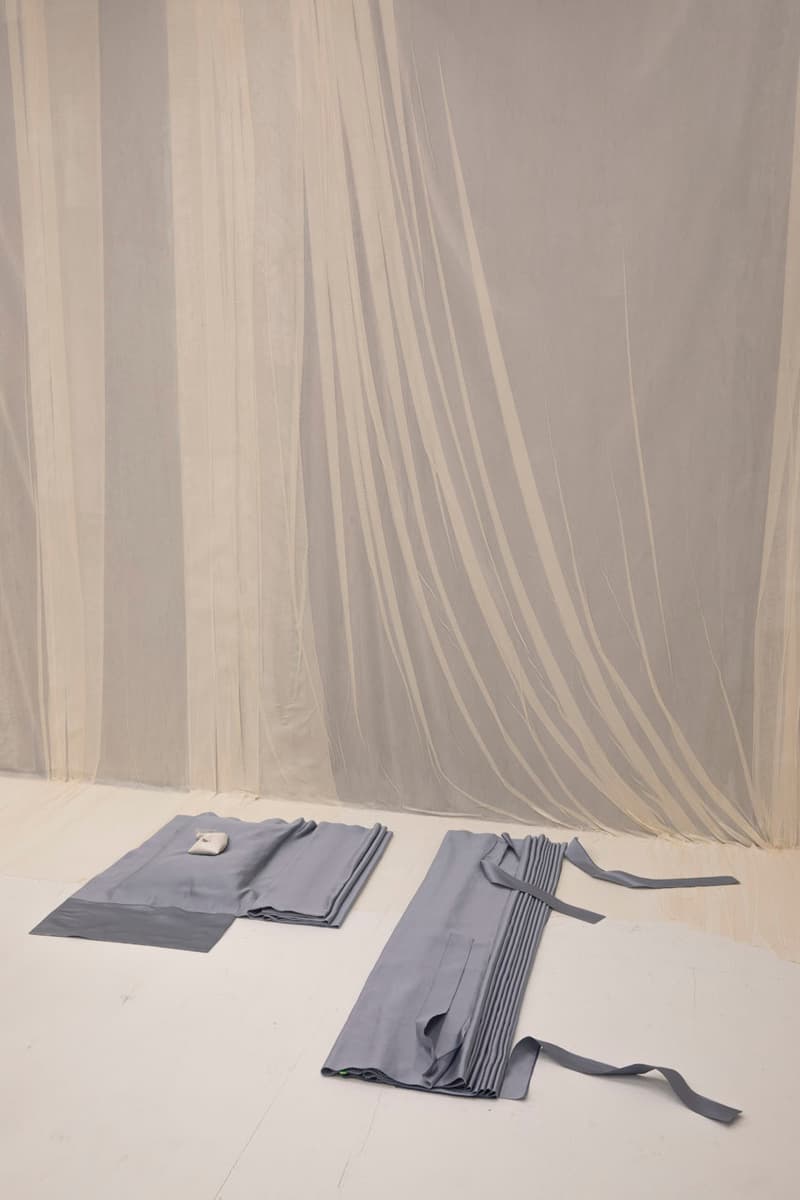 18 of 22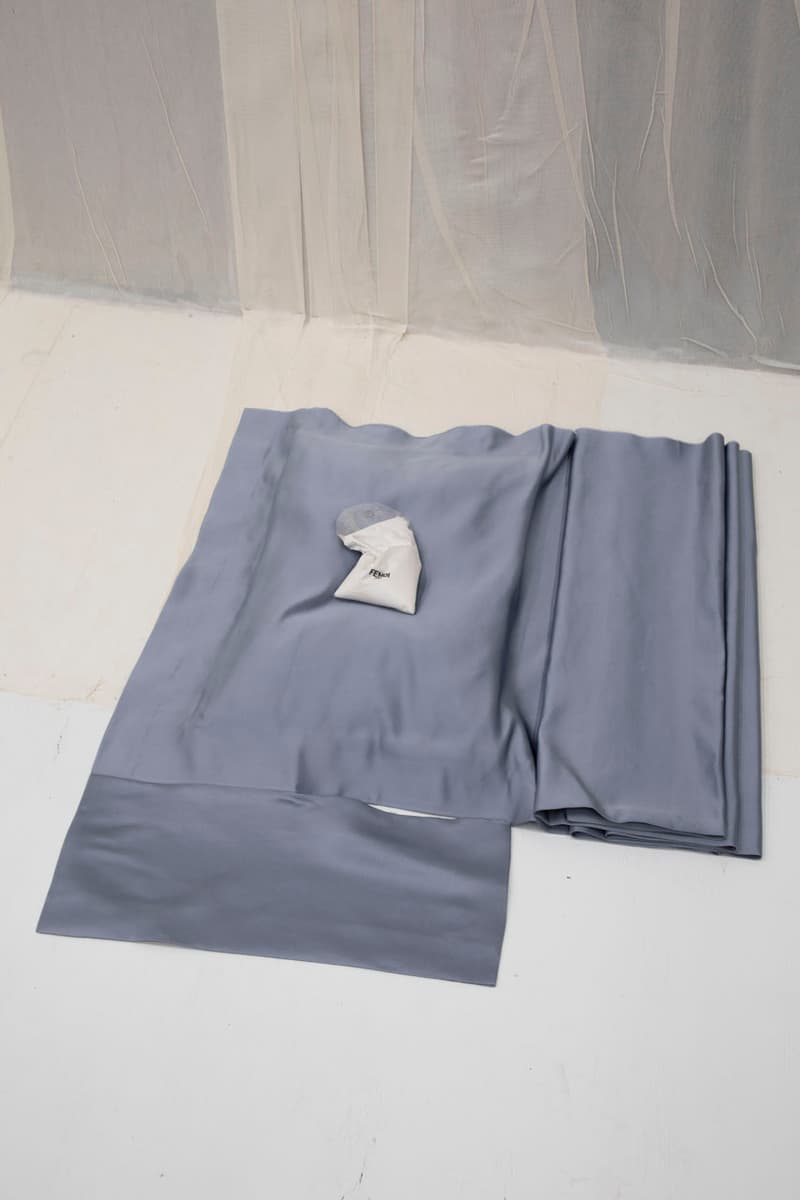 19 of 22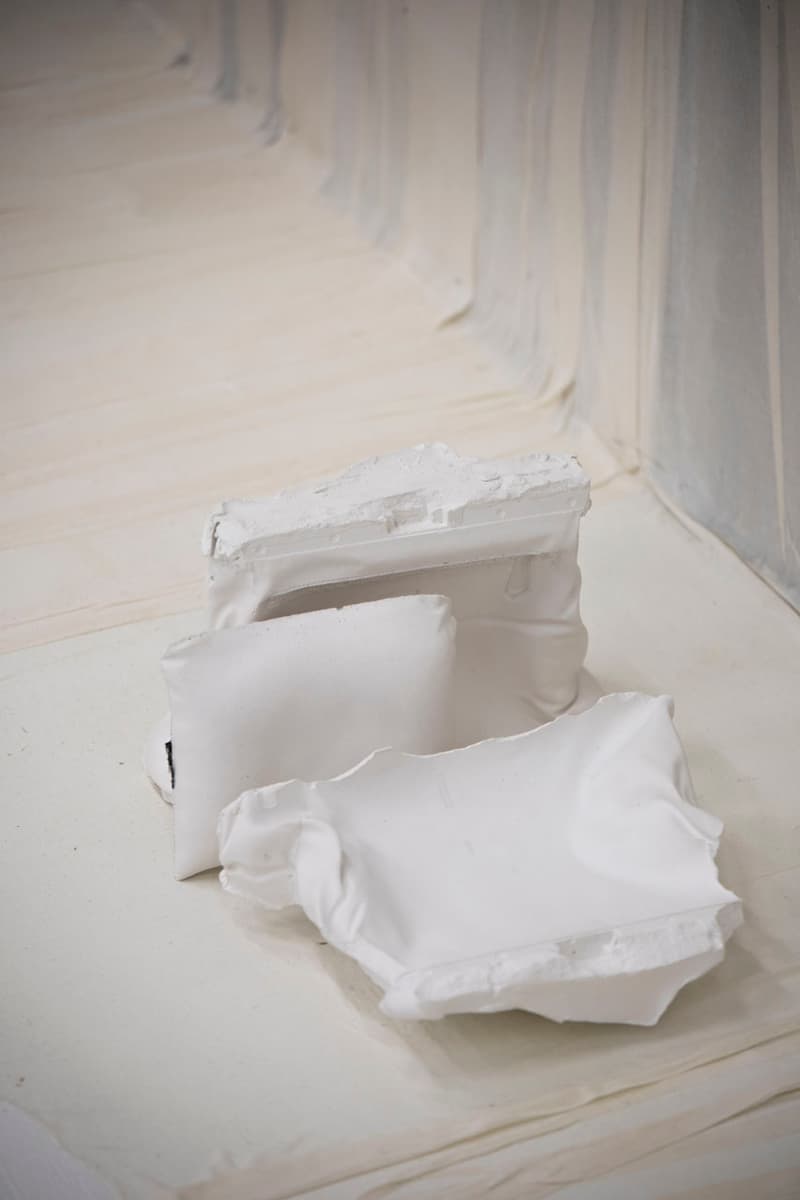 20 of 22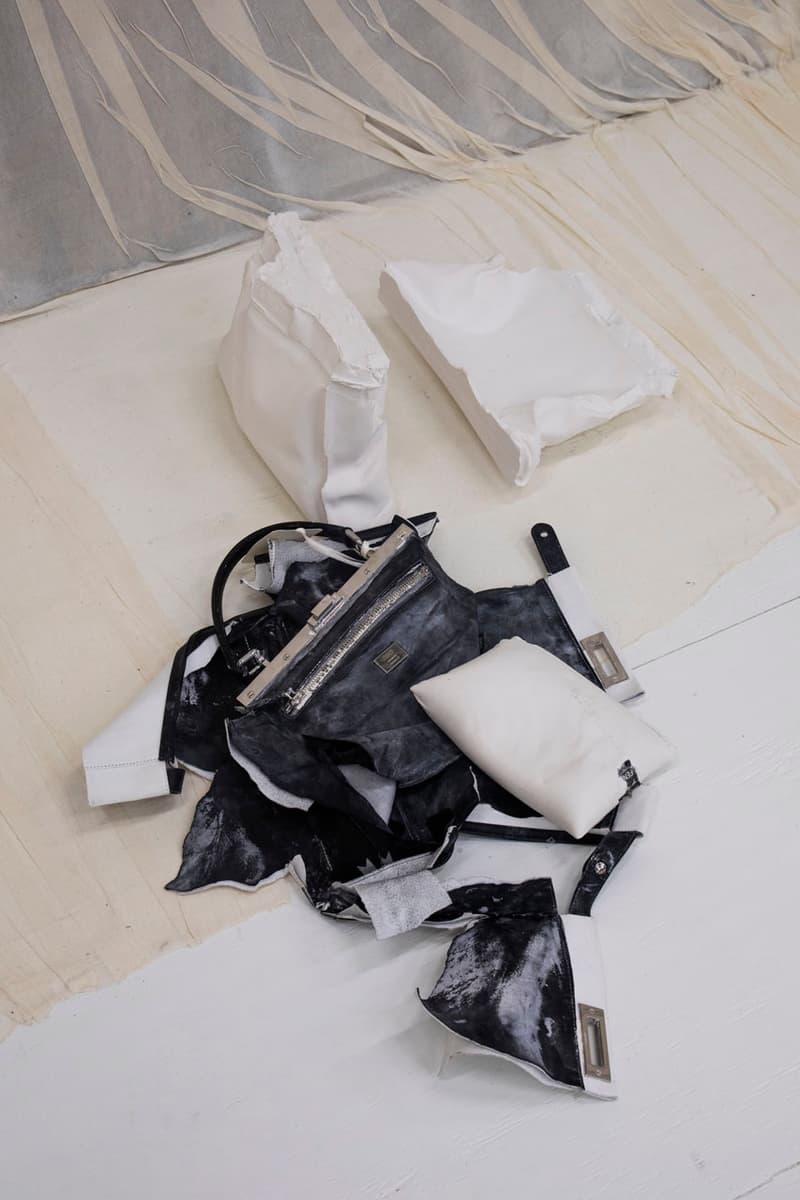 21 of 22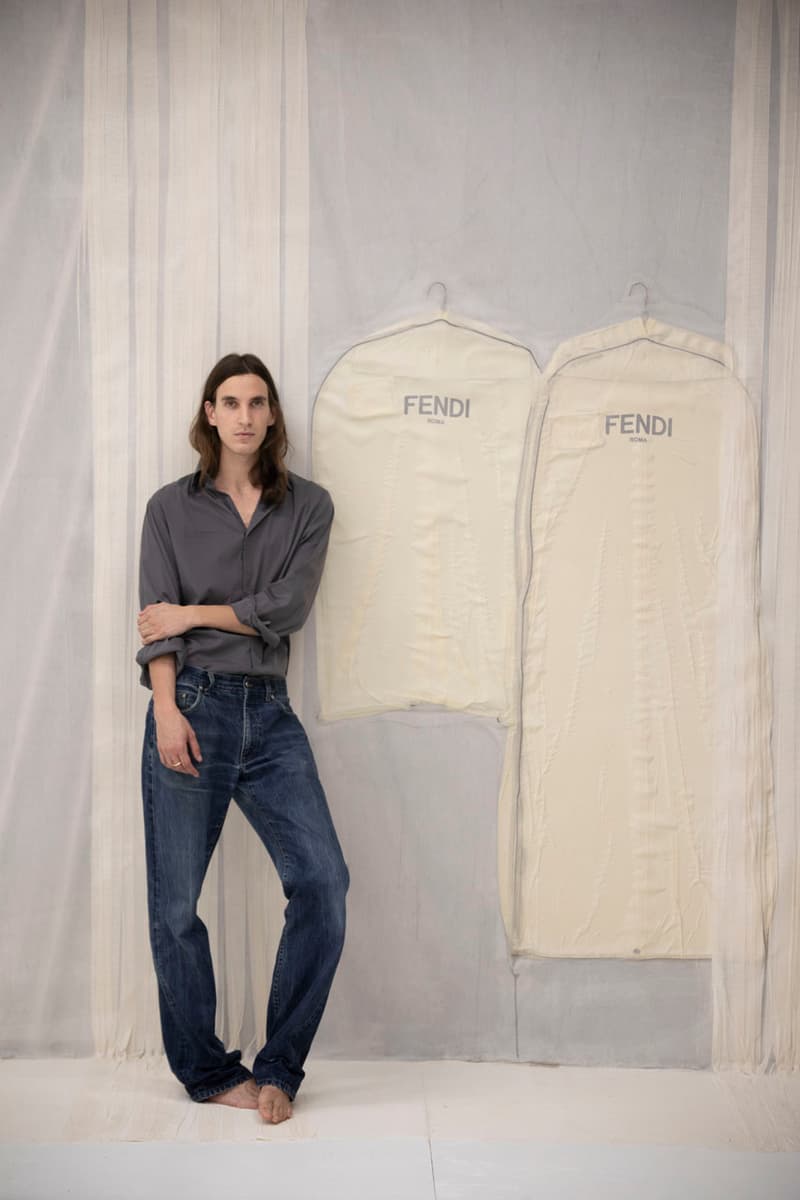 22 of 22
At Design Miami 2022, Fendi introduces Triclinium by Lukas Gschwandtner, a reflective exhibition that sees the Vienna-based artist propose a triclinium formation of chaise lounge chairs as part of his ongoing case-study series, Pillow Portraits.
At large, the series showcases wearable canvas sculptures inspired by historical portraits of women reclining on furniture; and this latest iteration incorporates Gschwandtner's love for Rome, the birthplace of Fendi. Championing the city's ancient art and architecture via mediated imagery, the work examines the human form and its relationships with space and objects.
Through research, Gschwandtner discovered a deep-rooted affinity for Fendi's history. He made a connection between the Italian house's heritage in leather goods and his own experience in leather manufacturing, which began at the age of 14 at Vienna's Schloss Hetzendorf. Elsewhere, the artist saw a parallel in fabrication: just as the atelier uses Calico, a plain-woven textile composed of unbleached cotton, for pattern tests, his practice sets the fabric as a central motif.
In partnership with the label, Gschwandtner's wearables manifest in the form of canvas and layered textiles; the former becomes the undergarment, and the latter acts as the "dress." On the body, the work intends to mimic the restful nature of corresponding artworks, including Antonio Canova's Pauline Bonaparte as Venus Victrix and Titian's Venus of Urbino and Sleeping Ariadne, all of which are projected against the wall of the booth.
In closing, the artist reinterprets Fendi's staple Peekaboo handbag in a stripped-back manner: Gschwandtner filled every compartment of the iconic accessory with plaster before cutting away the original material to unveil a cast imprinted with the Peekaboo's interior construction.
Take a look at Fendi's Triclinium by Lukas Gschwandtner exhibition at Design Miami in the gallery above.
In more design news, Gufram and A$AP Rocky presented the Shroom CACTUS® at Design Miami.