The Hypebeast Guide to Design Miami 2022
From A$AP Rocky's design debut to a carnival-inspired installation.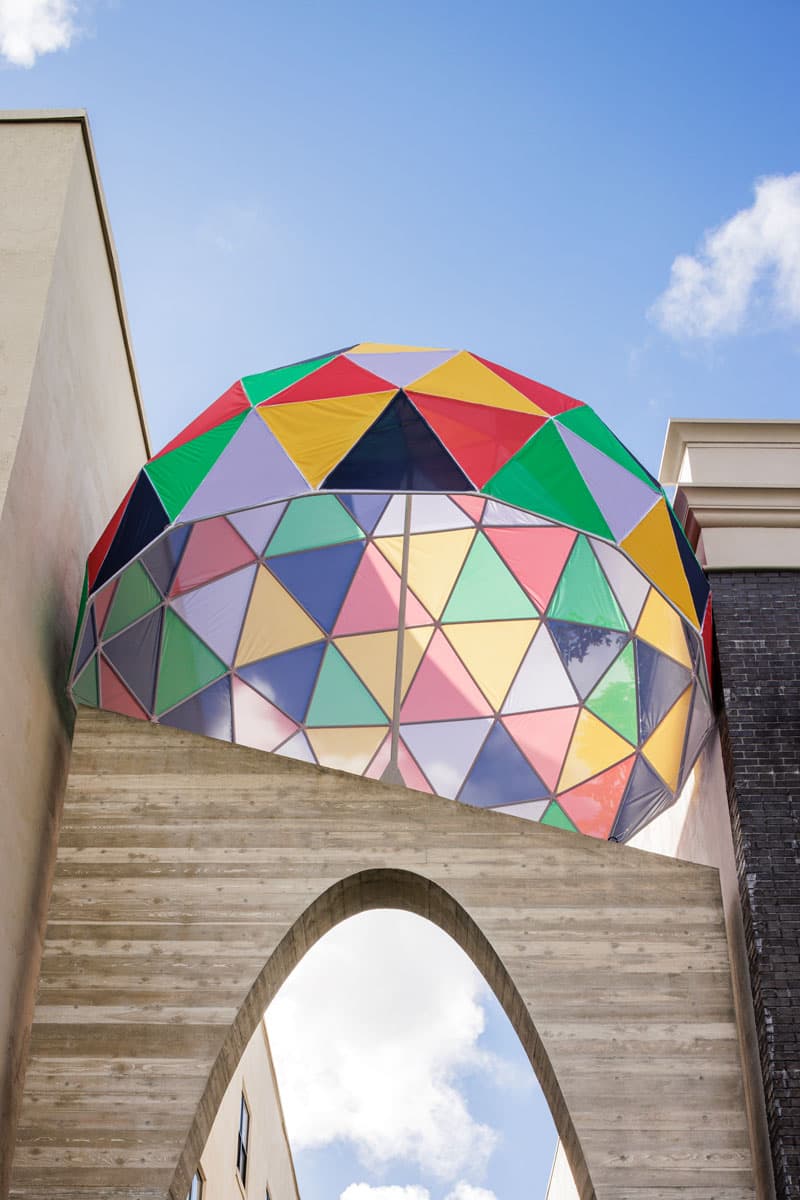 The Hypebeast Guide to Design Miami 2022
From A$AP Rocky's design debut to a carnival-inspired installation.
It's back. The sun-drenched South Beach of Miami will be awash with design obsessives for the upcoming week, each looking to get their eyes on the next best thing. At the Design Miami fair, which coincides with Art Basel, galleries will present new works alongside painstakingly sourced vintage pieces, while across the design district, installations and activations will pop up left, right, and center. From the packed schedule of happenings, we've picked out the launches, galleries, and exhibitions that you can't miss:
At the fair
Nilufar
Milan favorite Nilufar gallery brings new work by the likes of Audrey Large and Khaled El Mays to the fair. For founder Nina Yashar, there's no place quite like Miami to show off her rising stars: "I have always looked at the US market's pioneering role and vision with interest. This is why I am bringing two contemporary creative visions that I am very fond of and that reflect the energy of this city," she says.
Gufram x A$AP Rocky
A collaboration we didn't see coming – A$AP Rocky has teamed up with Gufram. His new décor studio HOMMEMADE has adapted one of the pieces from the Italian radical design brand's catalog, resulting in the "Shroom Cactus", which comes in a limited edition run of nine pieces and features hand-painted mushrooms growing on its trunk.
Southern Guild
Cape Town-based Southern Guild always packs a punch with its functional sculptures. This year, they're exploring materiality and spirituality – with highlights including Chuma Maweni's side tables, which draw on his Xhosa ancestry.
Tuleste Factory
At the fair, Tuleste Factory is feeling blue – and will be looking into the history and philosophy of the color. Ian Alistair Cochran's Plump Side Table (crafted from blue resin) is a must-see and sees its parts assembled in a way that refracts the light throughout its surfaces.
Lukas Gschwandtner x Fendi – Triclinium
Vienna-based artist Lukas Gschwandtner has been commissioned by Fendi to make a new body of work, which sees chaise longue chairs placed alongside the artists own interpretation of Fendi's iconic Peekaboo handbag, for which he filled each compartment of the bag with plaster, before cutting away the original material to reveal the bag's inner construction imprinted on the cast.
Superhouse
Of late, Superhouse has hit home runs with its exhibitions. At the Design Miami fair, the NYC-based gallery will present Dreamroom – imagining the bedroom of the near future. The bold works of Ellen Pong, Kim Mupangilaï, Ryan Decker, and Sean Gerstley will feature, in the form of a platform bed, folding screen, and a dolphin-shaped bedside table.
Harry Nuriev
Harry Nuriev is presenting a solo booth at the fair. The designer, who heads up Crosby Studios, has quite literally turned trash into treasure, making a sofa out of what appears to be a stack of shiny black bin bags.
Chronos, Objects of Common Interest
Eleni Petaloti and Leonidas Trampoukis of Objects of Common Interest bring their boundary-crossing work to Miami, having previously exhibited at the Noguchi Museum in New York, and the Brussels Design Museum. Their latest project is titled "Chronos" and explores the perception of time. New floor lamps made of acrylic resin will sit alongside a cast aluminum chair and a range of other functional and non-functional objects.
Roberto Lugo x R & Company
Philadelphia-based artist Roberto Lugo will bring his digital platform, The Village Potter, into a physical format alongside R & Company. The space is set to take on the form of a neighborhood bodega and will be filled with pieces from the brand – with an overall mission to foster a sense of community.
Bottega Veneta x Gaetano Pesce
Bottega Veneta comes to Design Miami for the first time and will present a site-specific installation that pays homage to its recent collaboration with Gaetano Pesce. For the brand's Spring Summer 2023 show in Milan, the Italian icon was commissioned by creative director Matthieu Blazy to design the space and setting. The multicolored spectacle will be specially recreated for this year's Design Miami/ flagship fair, with a selection of Pesci-designed chairs available for purchase.
Around the city
Arca x Kelly Wearstler and Alicia Kwadje
Kelly Wearstler and Alicia Kwadje team up with Arca to produce a collection and installation respectively. Wearstler is set to unveil a range of pieces made from marble in the form of knots, while Kwadje is created something more large-scale, using laters of nine billion-year-old stone, shaped into the silhouette of melting ice cream scoops.
ARCA Wynwood, 260 NW 27th Street
Suchi Reddy & Lexus
At the ICA, Lexus has enlisted the skills of architect Suchi Reddy to create an installation for the museum's Sculpture Garden. Reddy has been inspired by the Lexus Electrified Sport – in particular the idea of it being "shaped by air," and her design will see the vehicle shaped by mist and light.
ICA Miami, 61 NE 41st St
Rock | Roll installation, Germane Barnes
This year's Neighborhood Commission for the Miami Design District will come from architect Germane Barnes, who has designed a series of seating capsules that rock back and forth and feature shaggy surfaces inspired by the Carnival's feathered costumes. A series of colorful windchimes will also feature – in a nod to the instruments used in Soca music.
Miami Design District
Virgil Abloh: The Codes c/o Architecture
From December 1, a four-day experience honoring Virgil Abloh's creative legacy is set to take place. Executed by Nike and VA Securities, the show also marks the debut of the Off-White™ x Nike Terra Forma, and pays homage to the late designer's legacy, his culture-shifting partnership with the Swoosh, and the methodologies that were vital to his creative identity.
Rubell Museum, 1100 NW 23rd St
Ares House, Daniel Arsham x The Row
Metaverse real estate designed by Daniel Arsham will be brought to life by The Row, in the city's Design District. Named Ares House, the space is described as a "real-life metaverse experience that stitches together the physical and digital worlds", with an aesthetic inspired by an ancient, otherworldly civilization.
Miami Design District