'Black Panther: Wakanda Forever' Earns Second-Biggest Domestic Debut of 2022
Grossing $180 million USD in its opening weekend.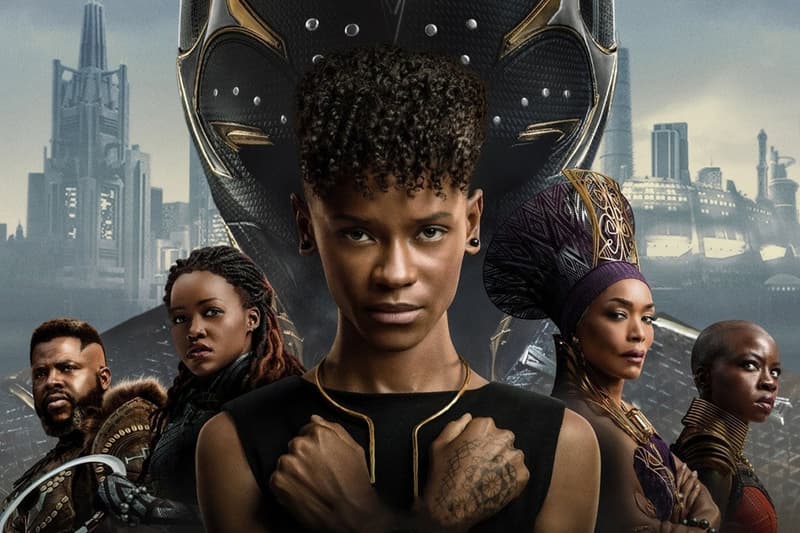 Black Panther: Wakanda Forever officially logs the second-biggest domestic box office debut of 2022 and the third-highest during the pandemic as it earned $180 million USD in its opening weekend.
According to Variety, the film trails two other Marvel films; it follows Doctor Strange in the Multiverse of Madness' record of $187.4 million USD for the biggest domestic box office debut of the year, and is at No. 3 for the pandemic era record behind the Doctor Strange sequel and Spider-Man: No Way Home's $260 million USD. In addition, Wakanda Forever broke the record for a November opening in North America and surpassed The Hunger Games: Catching Fire's $158 million USD from 2013.
Wakanda Forever addresses the death of King T'Challa as actor Chadwick Boseman died in 2020, which was initially a challenge for director Ryan Coogler and his team. However, Marvel Studios head Kevin Feige recently stated that he's discussed the possibility of a third film even after Boseman's passing, "I go back to what I said when we decided to make Wakanda Forever after losing Chad. This mythology and this ensemble and these characters deserve to continue and will continue after all of us are gone, I hope, and will continue forever in movies the way it has in comics for 50-plus years." Coogler has not confirmed whether he will return to direct the third film if it ever received the green light, but losing him as the director is not a "preference" of Feige's. "I love making movies, but to quote a character in our movie, I gave this everything. This movie got everything I have. I'm at that place where I think I've got this press tour in me and then I've got to sit down and reflect. Probably cry a lot, because I've been holding that back. And then from there, figure out whatever's next," Coogler shared.
Elsewhere in entertainment, Keke Palmer and SZA have been announced as the host and musical guest of SNL in December.