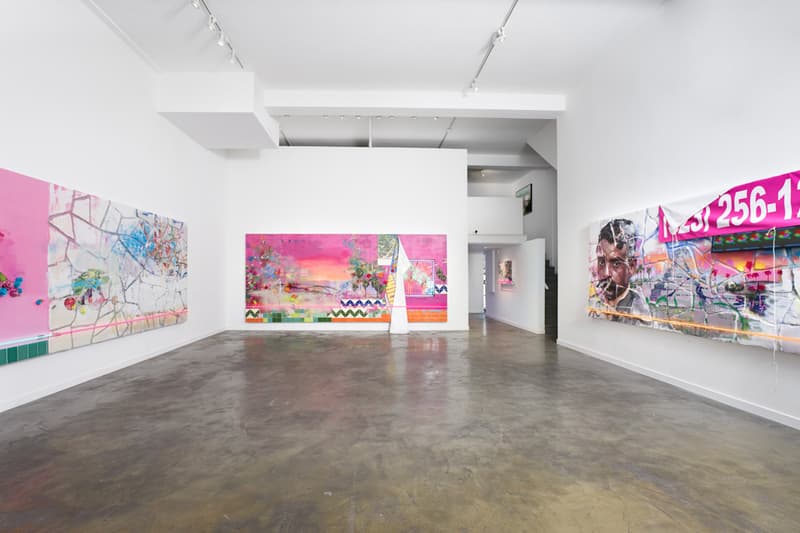 1 of 10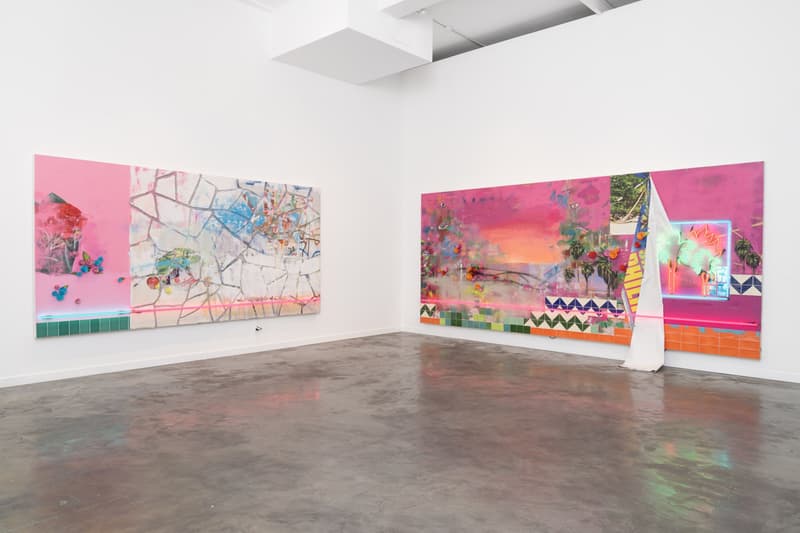 2 of 10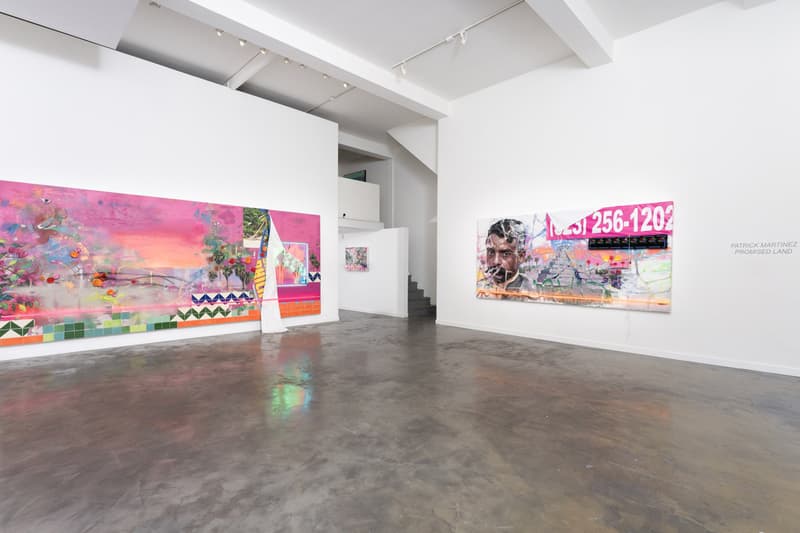 3 of 10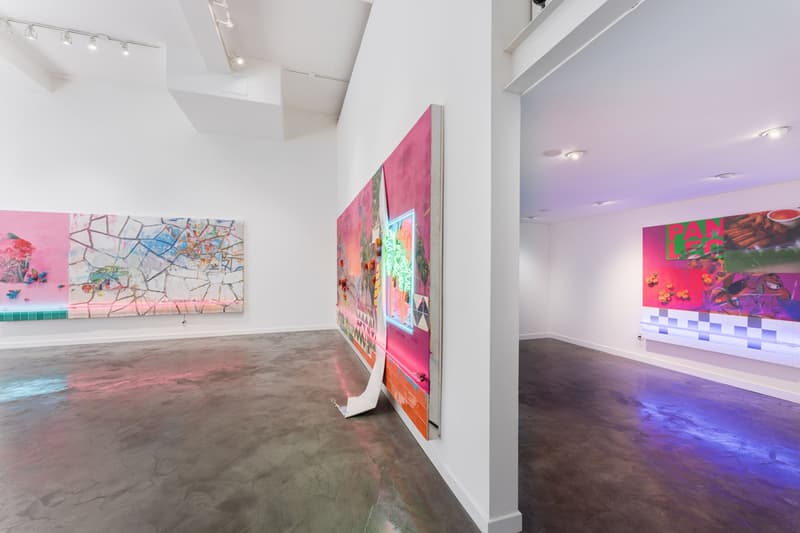 4 of 10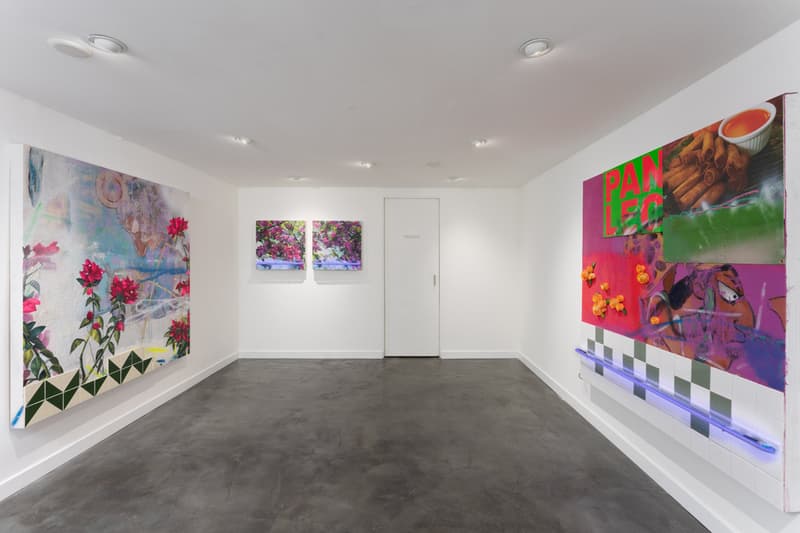 5 of 10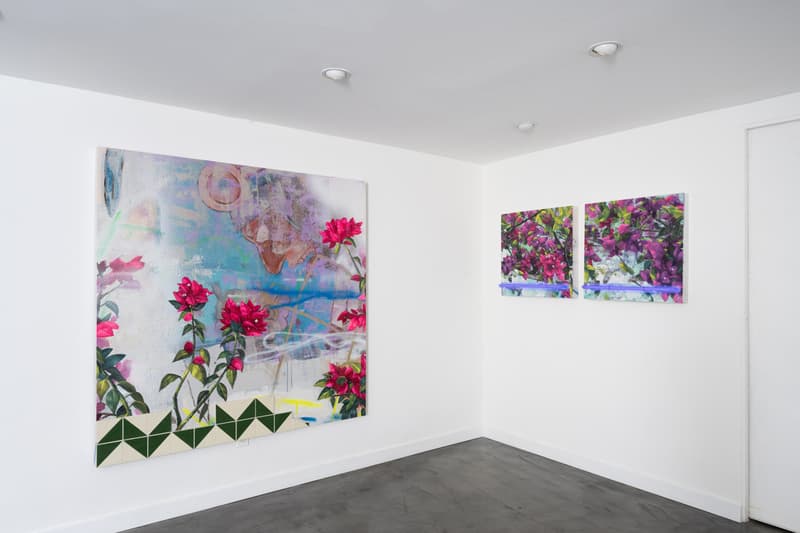 6 of 10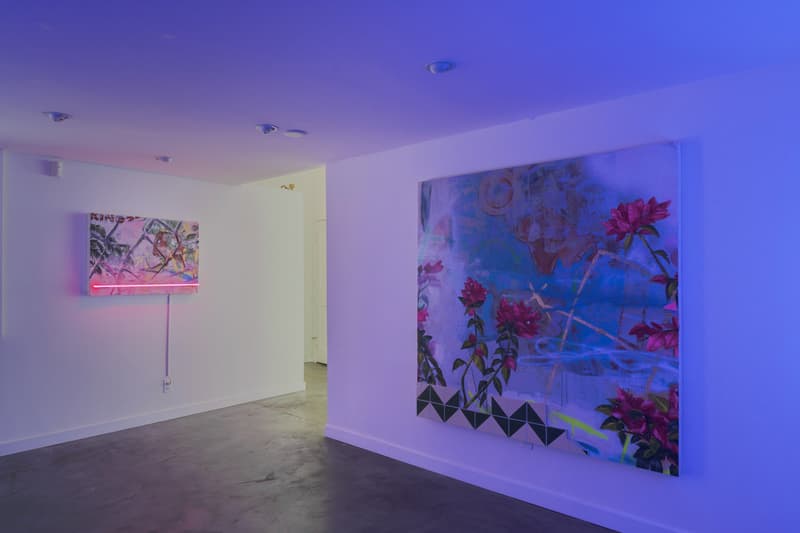 7 of 10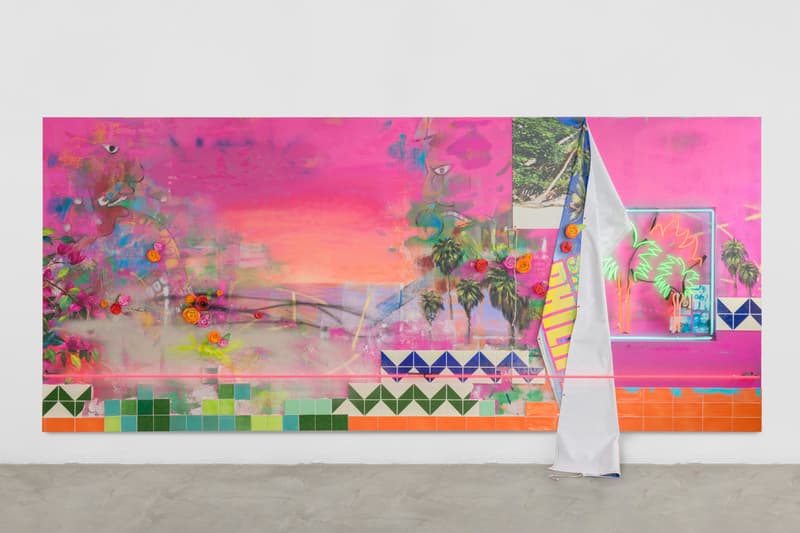 8 of 10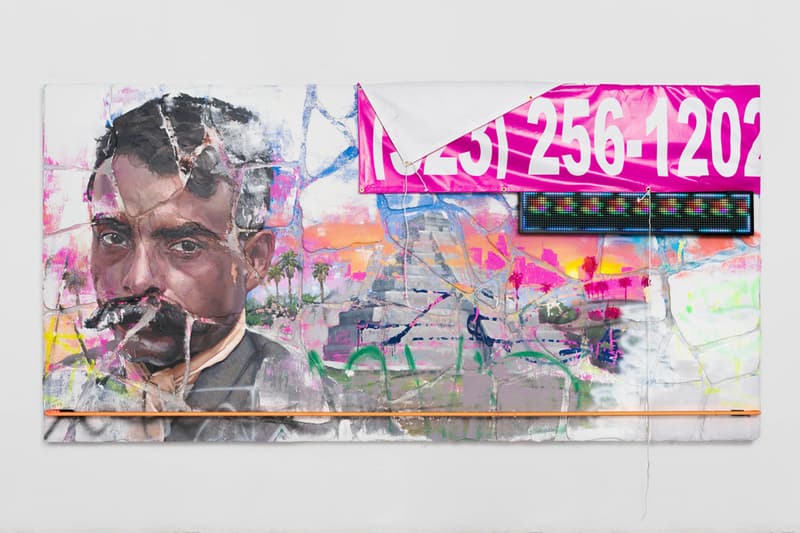 9 of 10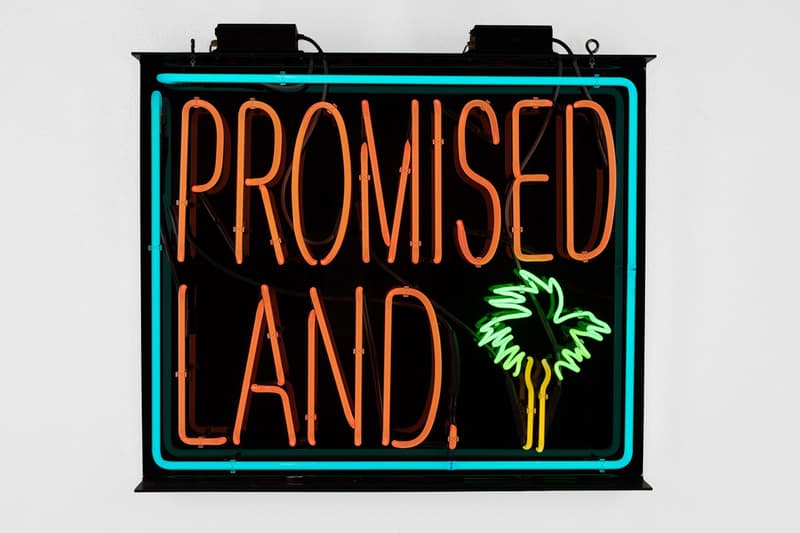 10 of 10
Patrick Martinez Examines the Language of East LA in New Exhibition
On view now at Charlie James Gallery.
---
Following a recent show at the Tucson Museum of Art, Patrick Martinez returns to his hometown to present a new body of work titled Promised Land at Charlie James Gallery.
The latest series is inspired by the visual language of East Los Angeles, in particular, the many murals adorned across community centers, schools, corner markets and liquor stores. Within each composition, the artist sources an array of iconography tracing back to major Mexican figures and mythological depictions from Nahua, Aztec and Maya cultures.
While some artists merely use symbols to depict a figure or idea, Martinez fully transports viewers to the very locations he seeks to expound on through multilayered compositions fully equipped with faux stone, tarps, ceramic elements and neon signage. Martinez goes a step further by using a pressure washer to expose the under layers, evoking a sense of erosion and the passing of time.
Like many major cities, Los Angeles is constantly grappling with change, and the paintings on view seek to capture Martinez' perception to the locations he once called home. Promised Land is on view in LA's Chinatown until October 22.
Elsewhere, Nathaniel Mary Quinn presents SCENES at Almine Rech London.
Charlie James Gallery
969 Chung King Rd
Los Angeles, CA 90012