Jamila Woods Sets "Boundaries" on Introspective New Song
The Chicago singer's first release since 2020.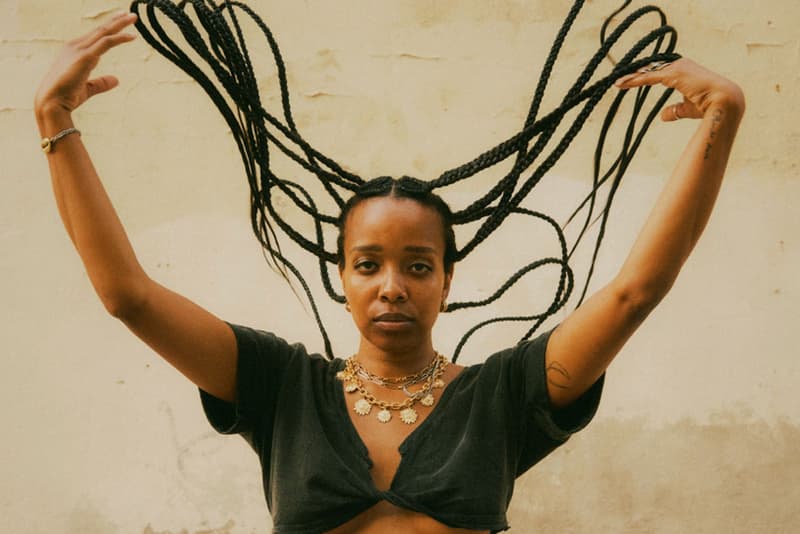 Chicago artist Jamila Woods has debuted her first single in two years, "Boundaries." The R&B song draws on her background as a poet, with sensitive and expressive lyrics delivered in steady and melodic vocals.
After inviting listeners in with the warm sound of guitar plucking, Woods launches into an introspective journey of
finding inner peace through solitude.
"Boundaries" is a song about the negotiation between private and shared space in a new relationship, the risk involved in letting someone get close enough to see your rough edges," Woods shared. "I think a lot about the Prentice Hemphill quote, 'Boundaries are the distance at which I can love you and me simultaneously.'"
"The song is about learning the difference between erecting boundaries out of fear versus out of love."
Woods' last solo release was 2020's "SULA (Paperback)," named after Toni Morrison's 1973 novel of the same name. She performed the soulful "SULA" live on the Colbert show alongside backup vocalists and a string orchestra.
Before that, the singer broke through in 2019 with her debut LP, LEGACY! LEGACY! The 13-track album was released via Jagjaguwar Records and takes the form of musical self-portraits inspired by artists that have impacted her work, including Corinne Bailey Rae, Common and more.
Listen to Jamila Woods' new track "Boundaries."
In other music news, Freddie Gibbs debuted an animated visual for his heavy new single "Dark Hearted."