Jared Leto To Produce Film About Karl Lagerfeld
The actor is making the movie under his production imprint with Emma Ludbrook, Paradox.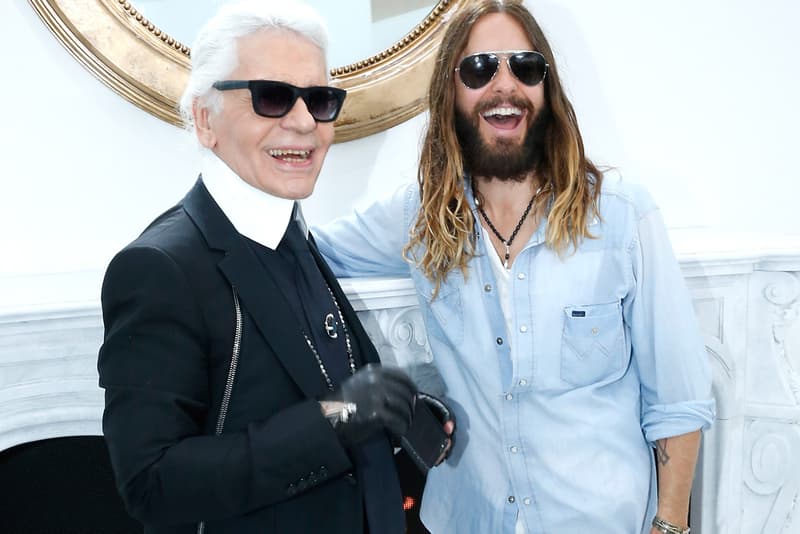 Jared Leto is slated to star in an upcoming film about the legendary fashion designer Karl Lagerfeld, according to WWD. Leto's production imprint with Emma Ludbrook, Paradox, will co-produce the project with Lagerfeld's House of Karl Lagerfeld.
The late Chanel visionary's close confidants — Pier Paolo Righi, Caroline Lebar and Sébastien Jondeau — are billed as executive producers on the film. Notably, Righi has acted as CEO of Lagerfeld's label for more than a decade; Lebar worked closely with the designer as an advisor for his brand, and Jondeau, who is now the company's Style Consultant, worked as Lagerfeld's personal assistant and bodyguard for 20 years.
Plot details for the film are not available, though it is known that it will focus on Lagerfeld's close circle, showcased through a unique lens. A director is not yet tied to the project, as producers are currently in discussions with filmmakers.
"Karl had a career that spanned 50-plus years so both personally and professionally he was close to a number of people," Leto told the outlet. "I can say we are going to home in on key relationships that convey different parts of his life."
"Over the years, we have been approached by several Hollywood producers who suggested to partner on a movie about Karl's iconic life," said Righi in a statement via Deadline. "It has been only since we met Jared and Emma that we felt truly confident about the story being told in the artistic way Karl would have loved to see. Throughout our conversations, we have created an equally trustful and inspiring creative relationship that will allow us to work together very fluidly on this beautiful project."
Stay tuned for more information on the forthcoming film.
Elsewhere, take an exclusive behind-the-scenes tour of Burberry's new "Night Creatures" movie.