Ikeuchi Hiroto Teases Medicom Toy BE@RBRICK Robot Figure
A semi-transparent mecha.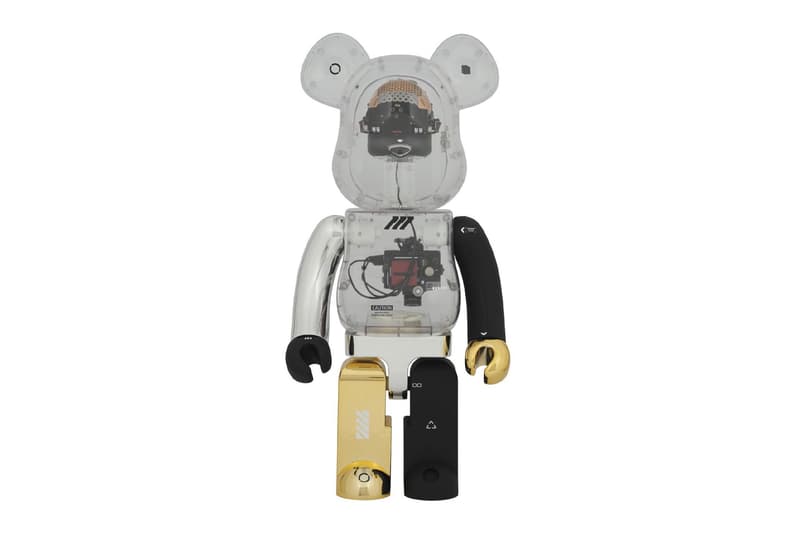 1 of 3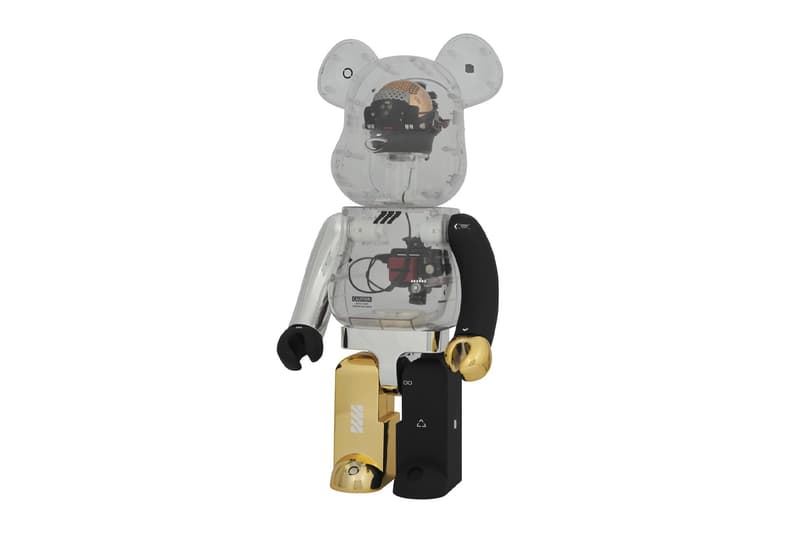 2 of 3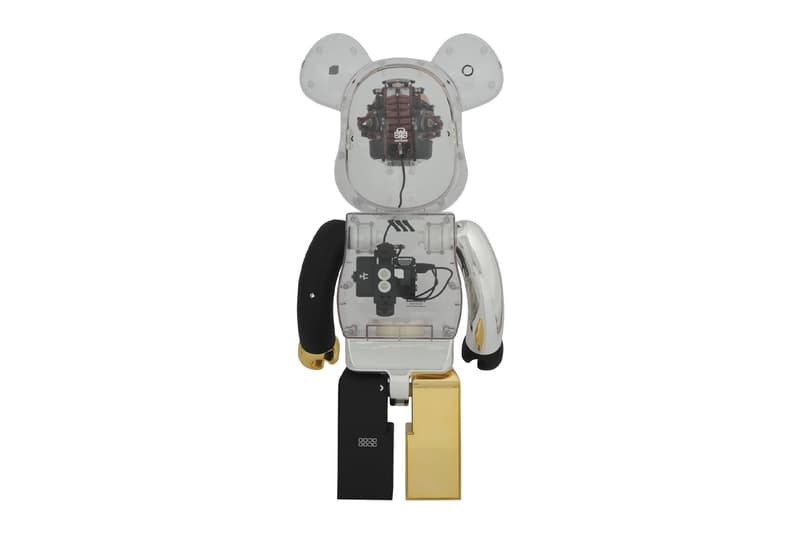 3 of 3
Ikeuchi Hiroto, the Japanese artist behind the advanced wearable robotics shown in Balenciaga's Spring 2022 campaign, has revealed his first Medicom Toy BE@RBRICK collaboration. Working closely with body-enhancing robot company Skeletonics, Ikeuchi is known for his high-tech mechanical display pieces inspired by classic sci-fi series such as Star Wars and Gundam. Ikeuchi's take on the BE@RBRICK figure features a semi-transparent body showcasing a generator located on the chest wired to a dome-like mechanism on the head resembling a robot brain. The figure's limbs are found in black, silver, and gold chrome with futuristic iconography scattered throughout.
"This is a work to make us realize that the call from our conscience is not a response from an artificial intelligence, but a silent request from ourselves," writes Ikeuchi.
The Ikeuchi x Medicom Toy BE@RBRICK will be available via web lottery only, appearing first at AKASHIC RECORDS 3 from Illuminati in Omotesando Hills from October 22 to October 31. Stay tuned for more details.
View this post on Instagram
Elsewhere, LEGO Ideas reveals a playable Table Football set.