This Commercial Shows What a 'Godzilla' x 'Evangelion' Eva Unit-01 Would Look Like
A hybrid-kaiju-beast-mode transformation.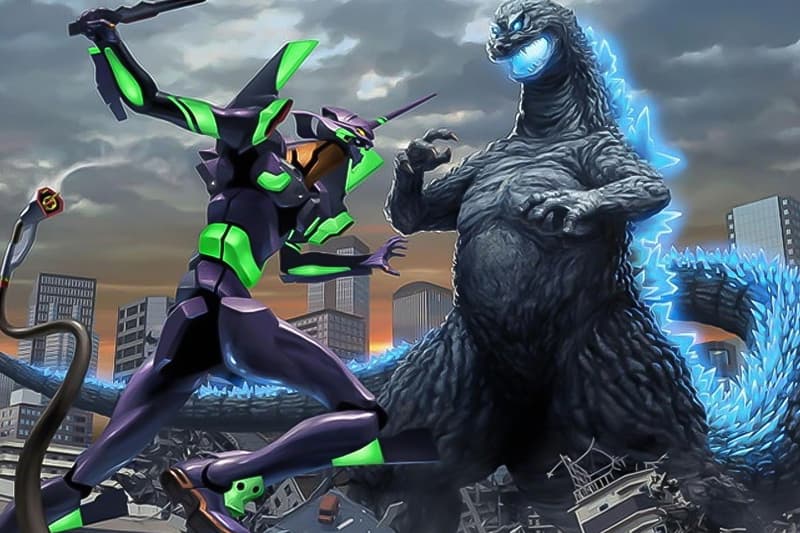 As the father of genre-defining, post-apocalyptic anime Neon Genesis Evangelion,  Hideaki Anno was never shy about his passion for the "kaiju" cinema — a genre of Japanese films and TV series revolving around giant monsters disrupting the peace of modern civilizations. Ever since the Evangelion creator was appointed as the director for 2016's Shin Godzilla, fans have been pondering whether the two franchises will cross paths. 
In a recent teaser, the titular Shin Godzilla battles the Eva Unit-01 in an epic mix of CG and sleek traditional animation. The teaser is a promotional video for a project dubbed "P Godzilla vs Evangelion - Awakening of the G Cells" — which turns out to be the latest pachinko machine by Fields. 
Though not directed by Anno himself, the 80 seconds-long video features familiar faces from both Shin Godzilla and Evangelion, complete with a one-of-a-kind hybrid-kaiju-beast-mode transformation for Eva Unit-01. 
Two brand-new theme songs are also featured. One of which is performed by Yoko Takahashi, the original singer of Evangelion's iconic opening theme song "A Cruel Angel's Thesis". The second theme song is sung by Rei Ayanami's voice actress, Megumi Hayashibara, who reprises her role in the teaser as well. 
This isn't the first time Godzilla crossovers with Evangelion, fans of Anno and the respective franchises speculate that this pachinko collab probably wouldn't be the last. Check out the epic battle in the video teaser below: 
新・シリーズ始動✨

さらに、#G覚醒初号機 が初の映像化!!
本機だけのオリジナルストーリーを是非ご覧ください。

▼『Pゴジラ対エヴァンゲリオン ~G細胞覚醒~』
機種サイトhttps://t.co/Pbkx4vKKEO #ゴジエヴァ#パチンコ#新機種 pic.twitter.com/UavagTlSNs

— フィールズ公式 (@Fields_Fan) October 17, 2022

Elsewhere in entertainment, The Simpsons receive a full anime makeover for a Death Note parody episode.