'Black Adam' Crosses $250 Million USD at Global Box Office
Taking the top spot for the weekend box office.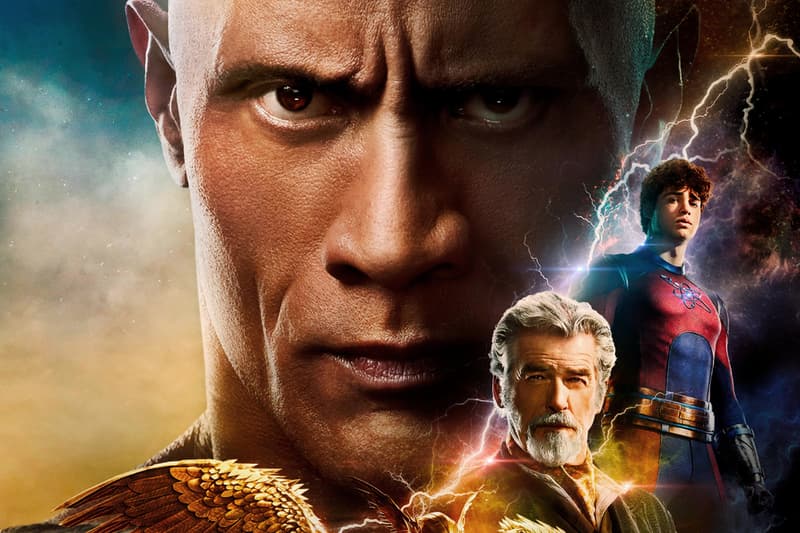 Dwayne Johnson's bet on Black Adam is proving to be a major success for the Warner Bros. studio and DC Comics with the recent success of the film.
The film has gained great momentum in the first week and continues to hold the top spot as DC's anti-hero film, clocking in $250 million USD at the global box office this past weekend. Black Adam, which stars The Rock, made $7.5 million USD on its second Friday and has now earned an estimated $39 million USD this weekend from 76 overseas markets including European countries, France, Netherlands, Turkey, Germany, Denmark and the United Kingdom.
Black Adam beat out Julia Roberts and George Clooney's rom-com, Ticket to Paradise and Prey for the Devil fo the top spot. The film has become the actor's 18th film to surpass the $100 million USD mark and is estimated to take on Matt Reeves' The Batman. Black Adam tells the tale of Teth Adam, from Ancient Kahndaq, who received the powers of the gods. With his powers, he was morphed into a vengeful, godlike being and features Noa Centineo as Atom Smasher, Pierce Brosnan as Doctor Fate, Quintessa Swindell as Cyclone, and Aldis Hodge as Hawkman, all alongside Johnson.
Next month, the film is slated to go up against Marvel's Black Panther: Wakanda Forever, which hits theaters on November 11.
In other entertainment news, Quentin Tarantino reveals what he thinks are the all-time seven "perfect" films in Hollywood.