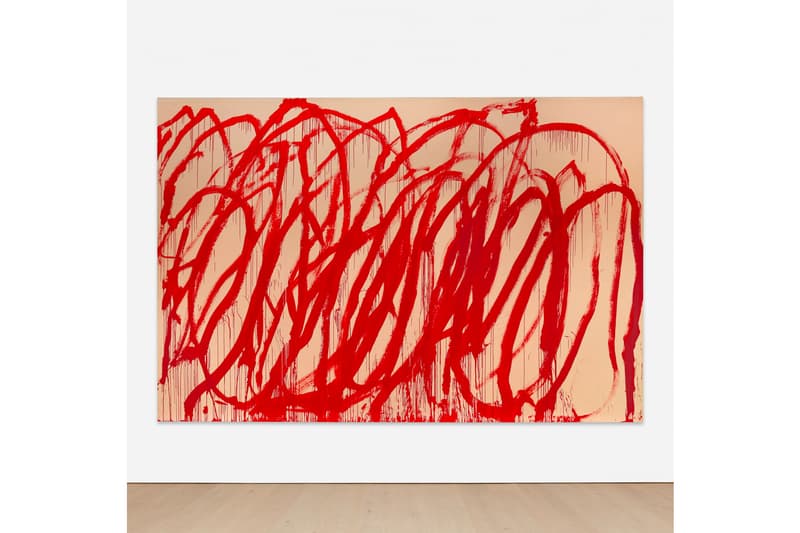 Cy Twombly's 'Untitled' Painting Expected to Lead Phillips Upcoming Auction
With an estimated price of $35 to 45m USD.
---
A painting from Cy Twombly's famous Bacchus series is expected to lead Phillips' upcoming auction with an estimated price of $35 to 45m USD.
The large-scale painting will be a part of the Evening Sale of 20th Century & Contemporary Art in New York, which also includes work by old masters, such as Pablo Picasso, Willem de Kooning and René Magritte, to more prominent working artists ranging Julie Mehretu, Yayoi Kusama and Rashid Johnson.
Created in 2005, Twombly's Untitled is swathed with circular applications of red paint that parades the eye into a cycle of violent spirals. The series, created between 2003 and 2008, was inspired by the ancient Greco-Roman deity, Bacchus the god of wine, who in one way reflects the joys that alcohol can bring, while simultaneously imbuing a sense of madness that can be a byproduct of alcohol addiction.
Jean-Paul Engelen, President, Americas, and Worldwide Co-Head of 20th Century & Contemporary Art, believes that the market for Twombly is "stronger than ever," adding that at 16 feet wide, "Untitled is among the largest of Twombly's works to ever appear at auction, with its subject referring to the dual nature of the ancient Greek and Roman god of wine, intoxication, and debauchery. The work hails from the series that marked Twombly's ultimate artistic expression at the summit of his career and we are proud to offer this masterpiece as the highlight of our fall season."
Viewing of the works will take place at Phillips' New York outpost from November 5 to 15, while the auction itself will commence on the final date.
For more on art, a Piet Mondrian painting has been hanging upside down for over 75 years.