'Avatar: The Way of Water' Will Reportedly Run Longer Than Three Hours
Three hours and 10 minutes, to be exact.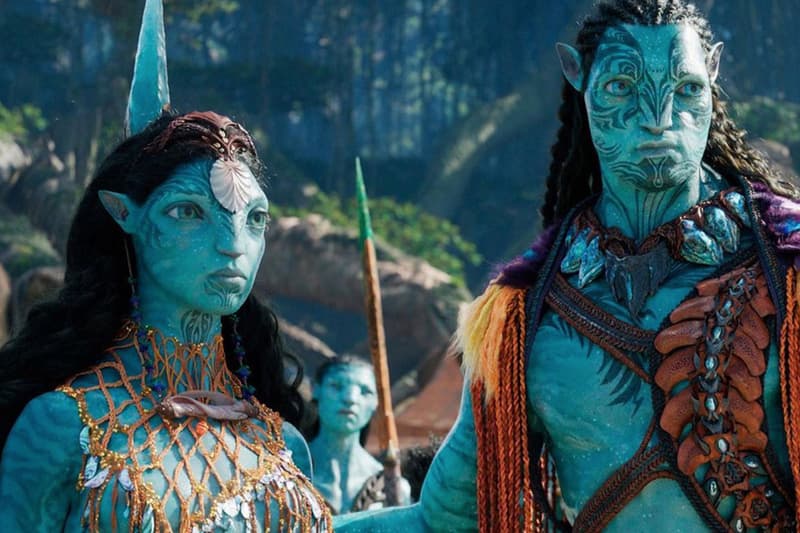 James Cameron's Avatar: The Way of Water has a runtime of three hours and 10 minutes, according to sources via The Hollywood Reporter.
The lengthy film is aiming for massive blockbuster success, following Cameron's original Avatar movie, which premiered in 2009 and still holds the No. 1 spot as the top-grossing movie of all time. That film clocked in 29 minutes shorter than the upcoming sequel at two hours and 41 minutes. However, titles over three hours long — Avengers: Endgame (three hours and 2 minutes) and Cameron's Titanic (three hours and 14 minutes) — hold the No. 2 and No. 3 slots, respectively.
In conversation with Empire Magazine earlier this year, Cameron expressed that he hopes audiences do not complain about the film's longer runtime. "I don't want anybody whining about length when they sit and binge-watch [television] for eight hours," he told the outlet. "I can almost write this part of the review. 'The agonizingly long three-hour movie…' It's like, give me a f*cking break. I've watched my kids sit and do five one-hour episodes in a row."
"Here's the big social paradigm shift that has to happen: it's okay to get up and go pee," he added.
Here's the official synopsis for Avatar 2: "Set more than a decade after the events of the first film, Avatar: The Way of Water begins to tell the story of the Sully family (Jake, Neytiri, and their kids), the trouble that follows them, the lengths they go to keep each other safe, the battles they fight to stay alive, and the tragedies they endure."
The upcoming sequel will star Zoe Saldana, Sam Worthington, Sigourney Weaver, Stephen Lang, Cliff Curtis, Joel David Moore, CCH Pounder, Edie Falco, Jemaine Clement, Giovanni Ribisi and Kate Winslet.
Notably, The Way of Water will land as the first of four forthcoming Avatar sequels. Producer Jon Landau previously said that fans can expect a "fulfilling resolution to each film, but when looked at as a whole the journey across all four will create a larger epic saga."
Avatar: The Way of Water will premiere in theaters on December 16.
Elsewhere, Black Adam has crossed $250 million USD at the global box office.