California Governor Gavin Newsom Signs Bill Limiting Use of Rap Lyrics as Evidence in Criminal Trials
The likes of Killer Mike, Meek Mill and YG attended the virtual bill signing.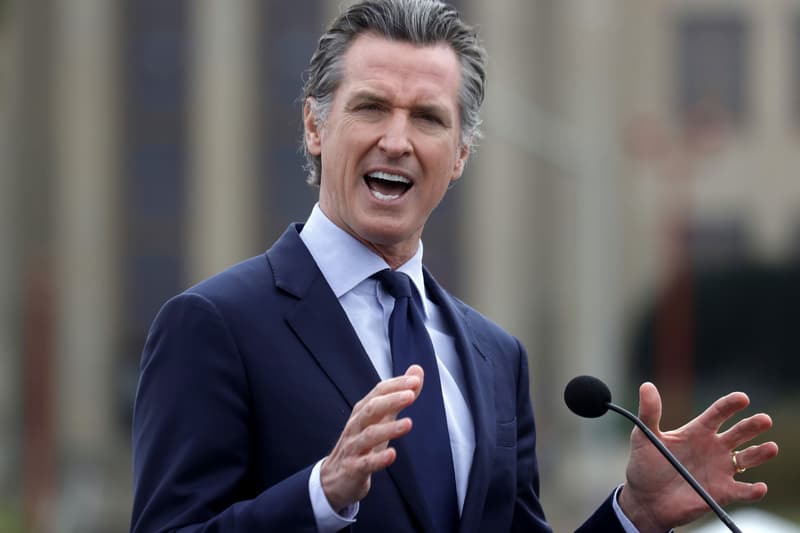 A new bill signed by California Governor Gavin Newsom will limit the use of rap lyrics as evidence in criminal trials in the state.
Assembly Bill 2799, also known as The Decriminalizing Artistic Expression Act, was unanimously approved by the California State and Assembly in August and will require the court "to consider specified factors when balancing the probative value of that evidence against the substantial danger of undue prejudice" if a party seeks to admit "a form of creative expression" as evidence, with the term "creative expression" explicitly described as "the expression or application of creativity or imagination in the production or arrangement of forms, sounds, words, movements, or symbols, as specified."
The virtual bill signing ceremony was attended by rappers like Killer Mike, Meek Mill, Too $hort, Ty Dolla $ign, YG, E-40 and Tyga, Recording Academy CEO Harvey Mason Jr. and leaders of the Black Music Action Coalition and Songwriters of North America. The move was hailed by different members of the music industry, especially following the current RICO case involving Young Thug, Gunna and several Young Stoner Life associates that will use Thugger's lyrics for "Anybody" "Take it to Trial," "Ski" and "Slatty" in court.
"For too long, prosecutors in California have used rap lyrics as a convenient way to inject racial bias and confusion into the criminal justice process," Dina LaPolt, an entertainment attorney and the co-founder of Songwriters of North America, said in a statement. "This legislation sets up important guardrails that will help courts hold prosecutors accountable and prevent them from criminalizing Black and Brown artistic expression. Thank you, Gov. Newsom, for setting the standard. We hope Congress will pass similar legislation, as this is a nationwide problem."
Willie "Prophet" Stiggers, the co-founder and co-chair of Black Music Action Coalition, added, "The signing of AB 2799 (The Decriminalizing Artistic Expression Act) into California law is a huge victory for the artistic and creative community, and a big step in the right direction towards our federal legislation – The RAP Act (Restorating Artistic Protection Act) – preventing the use of lyrics as the sole basis to prosecute cases. The Black Music Action Coalition applauds Governor Newsom for his willingness to stand with Artists and defend our First Amendment right to freedom of speech."
Earlier this May, the New York State Senate passed a similar bill that aimed to limit lyrics or any other "creative or artistic expression" to be used against the defendant in criminal cases.
Elsewhere in music, Smino x J. Cole, Freddie Gibbs and Kid Cudi lead the week's Best New Tracks.