Single Page of Spider-Man Comic Fetches $3.36 Million USD at Auction
The page came from Marvel's 1984 'Secret Wars' series.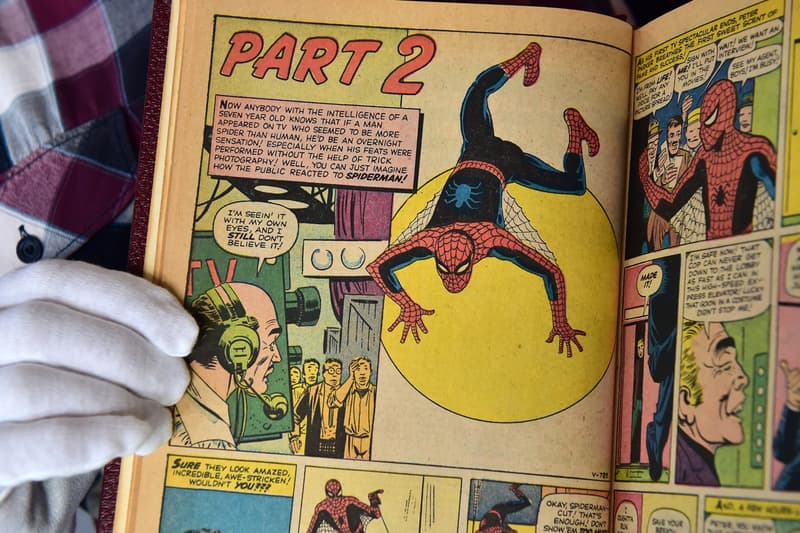 A single page of a Spider-Man comic has sold for $3,360,000 USD at a recent auction. Illustrated by Mike Zeck, the page came from a 1984 issue no. 8 of Marvel Comics' Secret Wars, a twelve-issue limited series.
The page featured the black suit that was later revealed to be the character Venom. It was sold on Thursday, the first day of a four-day auction organized by Heritage Auctions in Dallas, Texas. Bidding opened at $330,000 USD but quickly jumped to the millions.
That's Not Just Your Spidey-Sense Tingling: Pages Introducing Spider-Man's Black Costume Swing Into Auction.

Original artwork from 1984's '#SecretWars' No. 8 makes public debut at Heritage Auctions in January.https://t.co/OrgMhUuvit#SpiderMan #Spiderverse #ComicArt pic.twitter.com/qRHxBANeRV

— Heritage Auctions (@HeritageAuction) December 21, 2021
"We could not be happier, especially for our consignor, who bought the art in the late 1980s and treasured these pages ever since," said Joe Mannarino, Heritage Auctions' New York Director of Comics & Comic Art, in a press release. "Today's results prove what we've long been saying: Comic book art is as beloved and valuable as anything put on canvas."
In the same auction, Heritage sold one of the last surviving copies of Action Comics no. 1 for $3,180,000 USD.
In other entertainment news, Tim Allen is returning for The Santa Clause Disney+ series.