Did Tiffany & Co. Copy This Mughal Antique for Pharrell's Custom Sunglasses?
The frames went up for auction last year.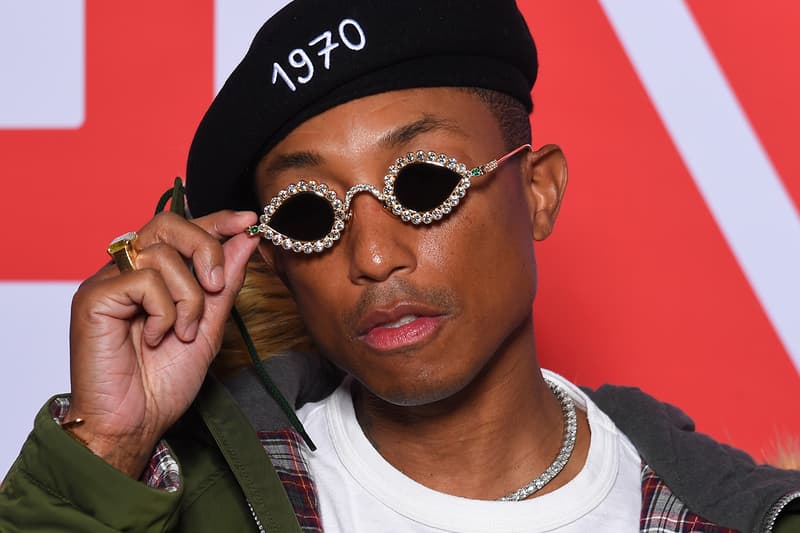 Unveiled at the recent KENZO Fall/Winter 2022 show designed by NIGO, Pharrell Williams sat in the audience sporting a pair of custom Tiffany & Co. sunglasses.
Seemingly announcing a partnership in the works, the multi-disciplinary creative sported special almond-shaped emerald, diamond-encrusted sunglasses. But after Tiffany & Co. took to Instagram to share its co-creation with Pharrell, many pointed out a striking resemblance to a Mughal antique.
Two pairs of the frames in question, dated back to the 17th century, were put up for auction last year by Sotheby's. Belonging to the Mughal royals that ruled the Indian subcontinent, the extremely rare antiques feature lenses cut from emerald and were created to aid a wearer in reaching enlightenment and ward off evil. The Mughals associated diamonds with "celestial light," while emerald served as a link to paradise, salvation, and eternal life in Islam.
⠀⠀⠀⠀⠀⠀⠀⠀⠀
Learn more about the similarities between Pharrell Williams' custom Tiffany & Co. sunglasses and the Mughal antique below.
⠀⠀⠀⠀⠀⠀⠀⠀⠀
View this post on Instagram
In case you missed it, rumors of a Supreme x Burberry SS22 collaboration have surfaced.