Mercedes-Benz Enlists Five Artists For "NF-G" Project
Who deliver their unique takes of the iconic G-Class.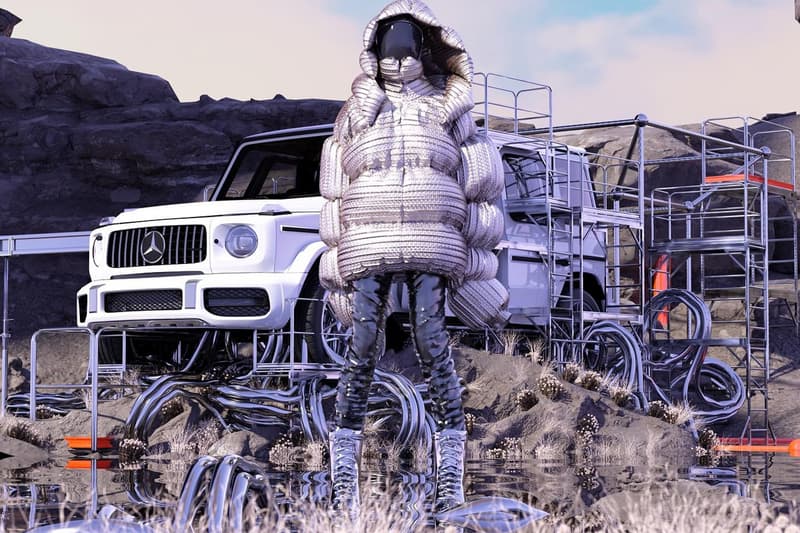 The crypto artist collective ART2PEOPLE — comprising of the founder Uniquecol, aka Can Florian Ahegger, and Marco Mori, a 3D artist and member — has initiated and created a collaborative NFT project with Mercedes-Benz. The project also enlists five talented artists who have created unique digital interpretations of the Mercedes-Benz G-Class.
The participating artists include Baugasm, Antoni Tudisco, Klarens Malluta, Charlotte Tayler x Anthony Authié (aka zyva std.), and Roger Kilimanjaro, who deliver powerful and unique sensory experiences in short-form video format with accompanying audio.
"This project is about the digital art world intersecting with the hand-made craft and past of the motoring world; merging these two spheres together to bring an 'OG' into the world of NFT and establishing it as an NFG," ART2PEOPLE wrote in an introductory post.
The "NF-G" project will be released on the Nift Gateway NFT platform on January 23. The NFT artworks range from $222 to $1554 USD, and buyers who participate will be given raffle tickets for a real-life G-Wagon. Take a look at the NFT's below, and head over to ART2PEOPLE for more information.
View this post on Instagram
View this post on Instagram
Elsewhere, Takashi Murakami teases new "Murakami.Flowers" NFT project.