Kit Kat Launches New Duos Strawberry + Dark Chocolate and THiNS Chocolate Hazelnut
Ringing in the New Year with two permanent additions.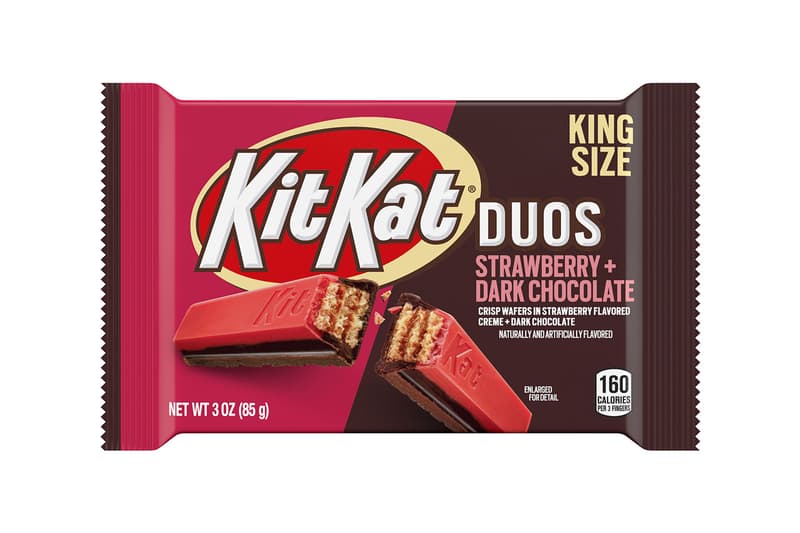 1 of 2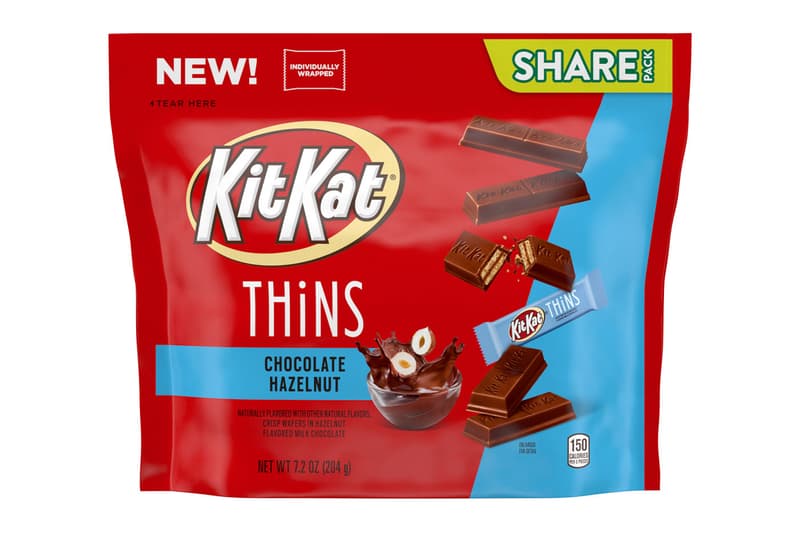 2 of 2
Kicking off the New Year, Kit Kat churned up two new variations dubbed as the Duos Strawberry + Dark Chocolate and THiNS Chocolate Hazelnut which will both be joining its permanent roster. The UK originated chocolate-covered wafer brand made waves when it decided to come up with a variety of renditions of its beloved treat and continued to come up with seasonal flavors such as the Pumpkin Pie, Fruity Cereal and Whisky Barrel Aged.
To turn it up a notch, Kit Kat's fuses two flavors of fresh strawberries and dark chocolate for its latest third-generation Duos offering — giving chocolate-covered strawberries a new meaning for Valentine's Day. The second addition injects milk chocolate with hazelnut into its light, crispy THiNS wafers which made their debut back in earlier January of 2021.
"A new year is always a chance to try new things, so what better way to start than by releasing new KIT KAT flavors?" said Dan Williard, Brand Manager of KIT KAT. "There's nothing more classic than KIT KAT wafers and chocolate, but KIT KAT® Duos Strawberry + Dark Chocolate and KIT KAT THiNS Chocolate Hazelnut bring fresh takes."
The new editions are here to stay and now available at retailers nationwide with the Duos stocking in both standard and king size while the THiNS Chocolate Hazelnut comes in 3.1 oz. and 7.37 oz. sized bags.
Elsewhere in food, Snoop Dogg is trademarking a "Snoop Doggs" hot dog brand.