Josh Giddey Becomes Youngest Player in NBA History to Record Triple-Double
Surpassing LaMelo Ball at 19 years old.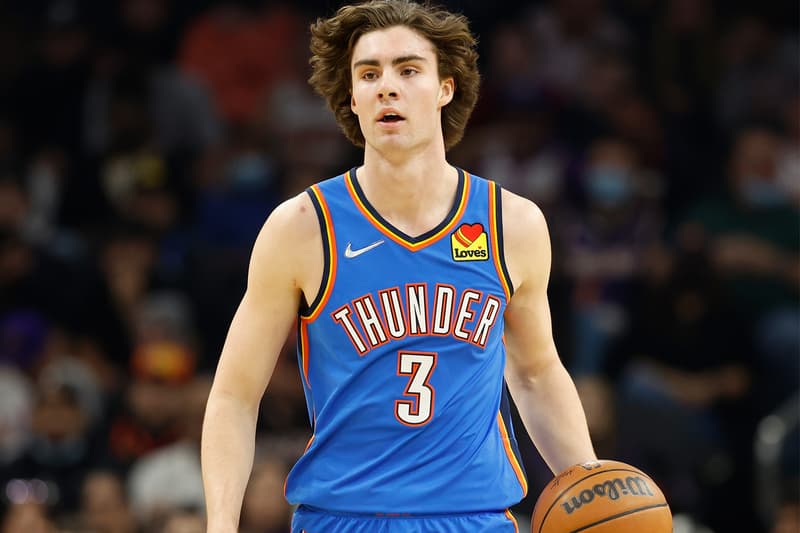 Australian rookie guard for the Oklahoma City Thunder, Josh Giddey, now holds the title of the youngest player ever to record a triple-double in the NBA.
Giddey finished Sunday night's 95-86 loss to the Dallas Mavericks with 17 points, 14 assists, and 13 rebounds. Giddey accomplished the feat at 19 years and 84 days old, surpassing LaMelo Ball's previous record at 19 years and 140 days old. Other players who recorded triple-doubles at 19 years old include Markelle Fultz and Luka Dončić.
Giddey was drafted sixth overall last year after a one-year stint at the Adelaide 36ers of the National Basketball League, where he became NBL Rookie of the Year and the youngest Australian in NBL history to record a triple-double.
"It's cool, as I said earlier in the year. The individual stats are good; you enjoy it for the night," Giddey told ESPN, "but a win is always better than individual stats. If I have zero-zero-zero and we win, it's always better than if I have a triple-double and lose."
"He's unselfish. As a 19-year-old, he understands how to play the game," Mavericks head coach Jason Kidd said of his performance. "He's comfortable with the ball, his teammates all know that if he has it, they're gonna cut because there's a chance that they can get it. He's comfortable shooting the 3. He has the total package."
Josh Giddey (19 years, 84 days) is now the youngest player in NBA history to record a triple-double: 17 PTS, 14 AST, 13 REB, 4 STL, 3 TO@joshgiddey: 19-84
LaMelo: 19-140
Fultz: 19-317
Luka: 19-327
Lonzo: 20-015pic.twitter.com/dVEvji6aDz

— Ballislife.com (@Ballislife) January 3, 2022
In other sports news, Dana White responds to Jake Paul saying he'll retire from boxing if UFC fighter pay increases.