Halsey Surprise Drops 'If I Can't Have Love, I Want Power' Extended Edition
Featuring two new tracks.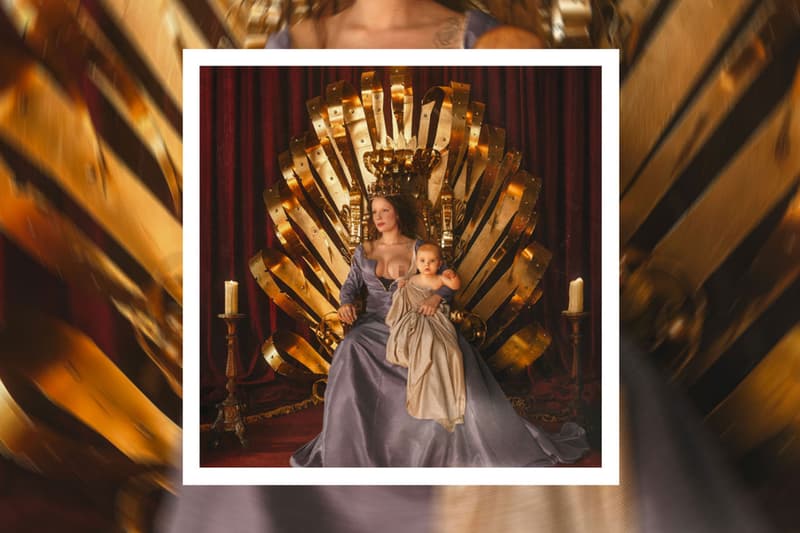 Halsey on Monday surprise-released the extended edition of their last album, If I Can't Have Love, I Want Power, with two additional tracks.
The updated record adds "People Disappear Here" and a reprise of "Nightmare" to the tracklist.
The 16-track extended album, executive produced by Nine Inch Nails' Trent Reznor and Atticus Ross, includes instrumental accompaniments from Dave Grohl, Fleetwood Mac's Lindsey Buckingham, The Bug's Kevin Martin, TV on the Radio's Dave Sitek, Pino Palladino, Karriem Riggins and Meat Beat Manifesto. There are no features on the album.
If I Can't Have Love, I Want Power, which debuted at No. 1 on Billboard's Top Current Albums chart, received a nomination for Best Alternative Music Album at the 2022 Grammy awards.
In August, Halsey shared the record in tandem with an hour-long IMAX film of the same moniker, which was described as a "disruptive film and album experience from the mind of Halsey," per the movie's poster. Ahead of the album's debut, the chart-topper opted to promote the album with alluring trailers and a large-scale reveal of its artwork at The Met instead of putting out standard pre-release singles.
Stream Halsey's If I Can't Have Love, I Want Power (Extended) on Spotify and Apple Music below.
Elsewhere in music, David Bowie's publishing catalog has sold to Warner Chappell Music for $250 million USD.