Dana White Responds to Jake Paul Saying He'll Retire From Boxing if UFC Fighter Pay Increases
The two continue to go at it.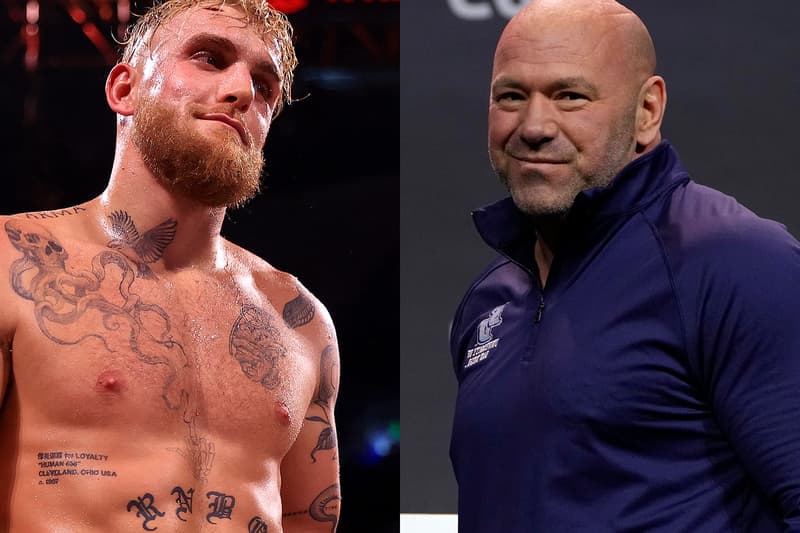 Continuing to be at odds with one another, Dana White recently responded to Jake Paul saying he'll retire from boxing if UFC fighter pay increases.
To start off the new year, the YouTuber-turned-boxer issued a statement to the UFC President noting the changes he wanted to see in the organization. Changes include raising the minimum fighter pay, a 50% guarantee of the UFC's annual revenue and long-term healthcare citing lasting brain damage. Giving Dana five days to accept the conditions to be implemented by March 31, Paul said that he would retire from boxing, enter the U.S. Anti-Doping Agency testing pool and take on UFC welterweight fighter Jorge Masvidal.
Dana White took to Instagram to respond to Jake Paul's statement, starting off by doubting that Paul wrote the list of changes. Going on to refute claims of cocaine use, previously launched by Paul, and issuing a challenge to Jake Paul who he calls a cheater that uses steroids. "I believe that you're a cheater, and I believe that you use steroids, so I want to randomly steroid-test you for the next two years."
White went on to say, "If you two think that you can do it better than we do, you know, we're doing this whole thing wrong, you can treat the fighters better than we do, knock yourself out. Go start your own business."
View this post on Instagram
Happy new year @danawhite. Here is a real challenge for you…

I will immediately retire from boxing and fight Jorge Masvidal in the UFC if you agree to: pic.twitter.com/bJScDVITvL

— Jake Paul (@jakepaul) January 1, 2022
In case you missed it, a Tesla owner addressed an expensive repair bill by blowing up his Model S.